Under Armour and Steph Curry are launching a brand, and life-size video game zone Super Nintendo World is preparing to open.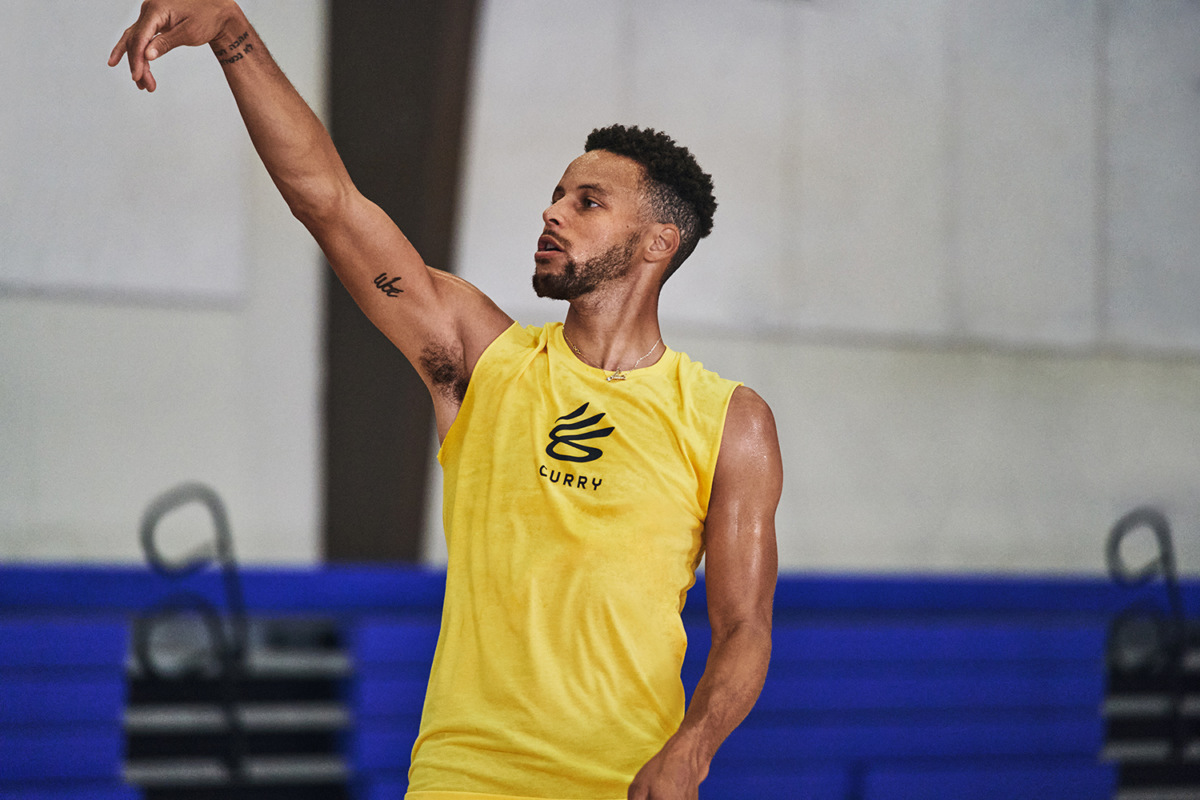 Curry Brand, a collaboration between Under Armour and NBA star Steph Curry, is officially launching tomorrow after months of rumors. The new brand will invest a percentage of annual revenue in "under-resourced" communities. 
By 2025, Curry Brand aims to:
Invest in basketball court renovations to create at least 20 safe places to play.
Support 125 school and community programs that impact young athletes.
Deliver opportunities to recruit and develop more than 15,000 coaches.
The line will launch with apparel and shoes for several sports, including basketball and golf. Curry Brand is expected to further expand into categories including running and women's.
UA's Hail Mary: Two years ago, the company reportedly promised Curry his own sub-brand when he was concerned about sales of his Curry 3 shoes as well as former UA CEO and founder Kevin Plank's endorsement of Donald Trump.
For Under Armour, the line is widely seen as an attempt to compete with Nike's Jordan Brand, which does over $3 billion in annual sales — UA's total revenue for the year ending Sept. 30 was $4.51 billion. The company signed Curry in 2013, stealing him away from Nike; he also took an equity stake in the latest deal extension.
UA has been losing steam:
UA has been No. 1 on a list of brands "no longer worn" by male teens for a year, according to a Piper Sandler survey, while Nike has maintained its No. 1 spot as the favorite apparel brand among teens for a decade.
Its image has also struggled as consumers flock to athleisure brands like Lululemon, while UA is becoming associated with high-performance activities.
In its latest reported quarter, UA sales were about flat from a year earlier. In North America, revenue fell 5%, but international sales increased 18%.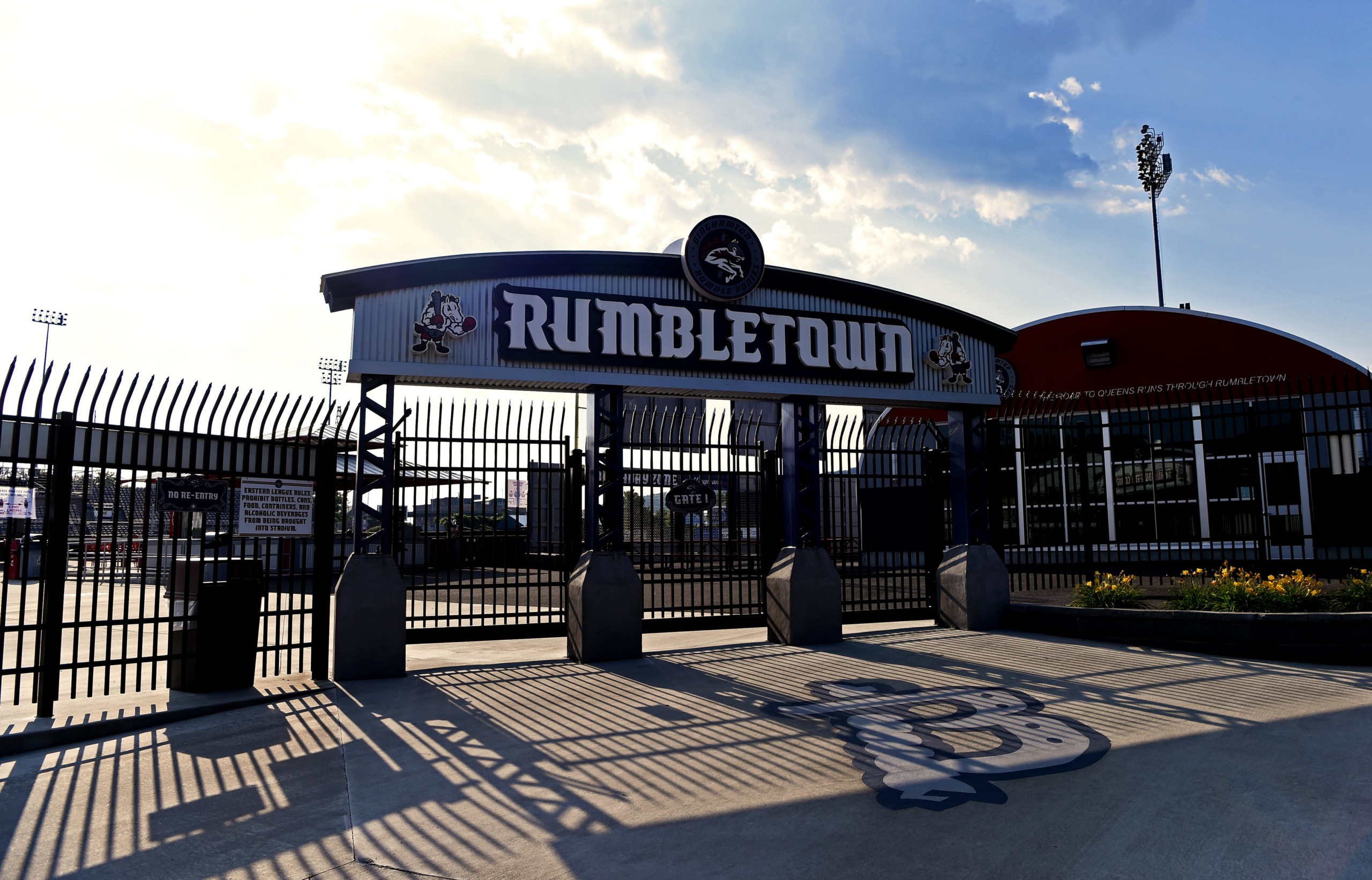 MLB is creating a new minor league level for its top eligible draftees. The MLB Draft League will consist of a five-team, 68-game regular season schedule — including an All-Star break — coinciding with the early-July draft.
Major League Shakeup
The teams will play in markets that lost minor league teams as MLB shrank its number of affiliates from 160 to 120 this offseason, such as Ohio, Pennsylvania, West Virginia and New Jersey.
MLB announced in September that it would be changing the Appalachian League, formerly a rookie-level affiliated league, into a college wood-bat summer league.
Formerly affiliated leagues the American Association, Frontier League, Atlantic League and Pioneer League were also designated MLB "Partner Leagues" over the offseason.
MLB has looked to push through a massive restructuring of Minor League Baseball this year, overhauling its future structure and the governance of the minors. An agreement between the two sides expired in September, and MLB now operates the minors from its New York headquarters.
The overhaul is also changing the business relationship: MLB and MiLB teams will move from a franchise model to a licensing model. MLB will take over merchandising, broadcast and sponsorship rights, splitting net revenues 50-50 with the minor league clubs.
Minor league teams can also have a financial impact on their communities:
In 2019, MiLB and its clubs donated about $50 million nationwide, including restoring 15 youth baseball fields.
MiLB and its teams nearly doubled volunteer efforts from 2018, giving more than 26,000 hours in service to their communities.
SPONSORED
Cyber Monday Deals On Wine!

Your Cyber Monday shopping isn't done yet!
Don't let your wine stock get low this holiday season. Right now, you can get 60% off of your first six wines from Firstleaf, PLUS free shipping for an entire year when you sign up for their wine club! Just take their wine quiz and they will personalize your order just for you.
Just a few hours left to claim this discount, so make sure your house doesn't miss out this holiday.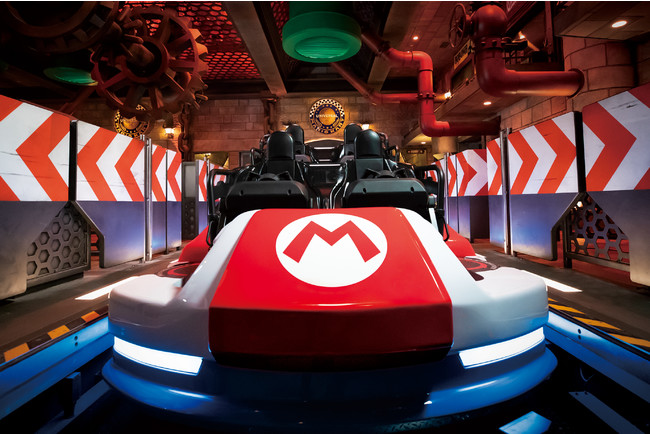 Universal Studios Japan's new life-size video game zone, Super Nintendo World, is set to open on Feb. 4, 2021, slightly ahead of the company's latest projections. 
Life Imitates Art
Visitors in the zone will wear a "power up band" that enables them to collect coins and battle bosses while exploring a physical environment.
Progress will be tracked via a smartphone app.
One of the flagship attractions is a Mario Kart-themed roller coaster that makes use of AR and projection mapping technology.
Nintendo first announced plans for the park in 2015 as part of a broader goal to allow use of its IP beyond its own consoles and devices. Since then, the company has launched a handful of smartphone games, including a free-to-play version of the Mario Kart franchise, but still makes its biggest titles exclusive to its own hardware.
Super Nintendo World is also set to appear in the future at Universal's parks in Hollywood, Orlando and Singapore.
A bellwether for the industry? Universal Studios Japan's opening will likely be monitored as a potential model for the entire theme park industry, which has taken a major hit in recent months.
The Japanese theme park is currently operating at 50% capacity, despite COVID-19 cases rising in Osaka.
The Walt Disney Co., for example, saw revenues from its parks, experiences and products business line drop 61% year over year, and recently laid off 32,000 theme park employees.
New York Road Runners CEO Michael Capiraso is stepping down amid criticisms around the organization's diversity, social justice and gender equality efforts.
Nike is among the major companies and business groups lobbying Congress to weaken a bill that would ban imported goods made with forced labor in China's Xinjiang region.
ESPN+ has a new six-year agreement with New Zealand Cricket for exclusive U.S. rights to all International Cricket Council matches played in New Zealand, renewing an existing six-year deal.
Tuesday night's Baltimore Ravens-Pittsburgh Steelers game looks likely to be postponed further.
EVENT
Come Sweat With Us!
Never too early to start on those New Year's resolutions!
In conjunction with our friends at Nike, FOS invites you to take part in a 45-minute virtual workout presented by CELSIUS on Wednesday, Dec. 9, at 6 p.m. ET with Nike Master Trainer Traci Copeland followed by 30 minutes of networking time. Participate in the session, and you will be entered to win five (5) cases of CELSIUS product.
Come take a step towards a healthier lifestyle and make some new connections, while you're at it!
While U.S. stocks saw declines on Monday, November closed with historic gains. The Dow Jones Industrial Average was up nearly 12%, the biggest gain since January 1987. Here's a look at how sports-related stocks performed today.
Up:
Peloton Interactive (NASDAQ: PTON) gained 6.76%
World Wrestling Entertainment (NYSE: WWE) gained 3.04%
Electronic Arts (NASDAQ: EA) gained 2.88%
Down:
Hibbett Sports (NASDAQ: HIBB) dropped 8.31%
Big 5 Sporting Goods (NASDAQ: BGFV) dropped 5.36%
Scientific Games Corp. (NASDAQ: SGMS) dropped 5.21%
(Note: All as of market close on 11/30/20)
Seattle Seahawks vs. Philadelphia Eagles: Both teams are looking to shore up their playoff prospects heading into a rematch of a 2019 Wild Card showdown. The Eagles (3-6-1) are expected to give rookie quarterback Jalen Hurts his most playing time of the season so far, without Carson Wentz on the field with him. The Seahawks (7-3) could use a win to pull a game ahead of the Los Angeles Rams in the NFC West race.
How to watch:
8:15 p.m. ET on ESPN
Betting odds:
Seahawks -6.5 || ML -270 || O/U 48.5