The Chick-fil-A Peach Bowl is still 178 days away, but apparently it doesn't matter which teams will be playing in that College Football Playoff semifinal at Mercedes-Benz Stadium on New Year's Eve. The game is already sold out — the earliest sellout in the game's 54-year history.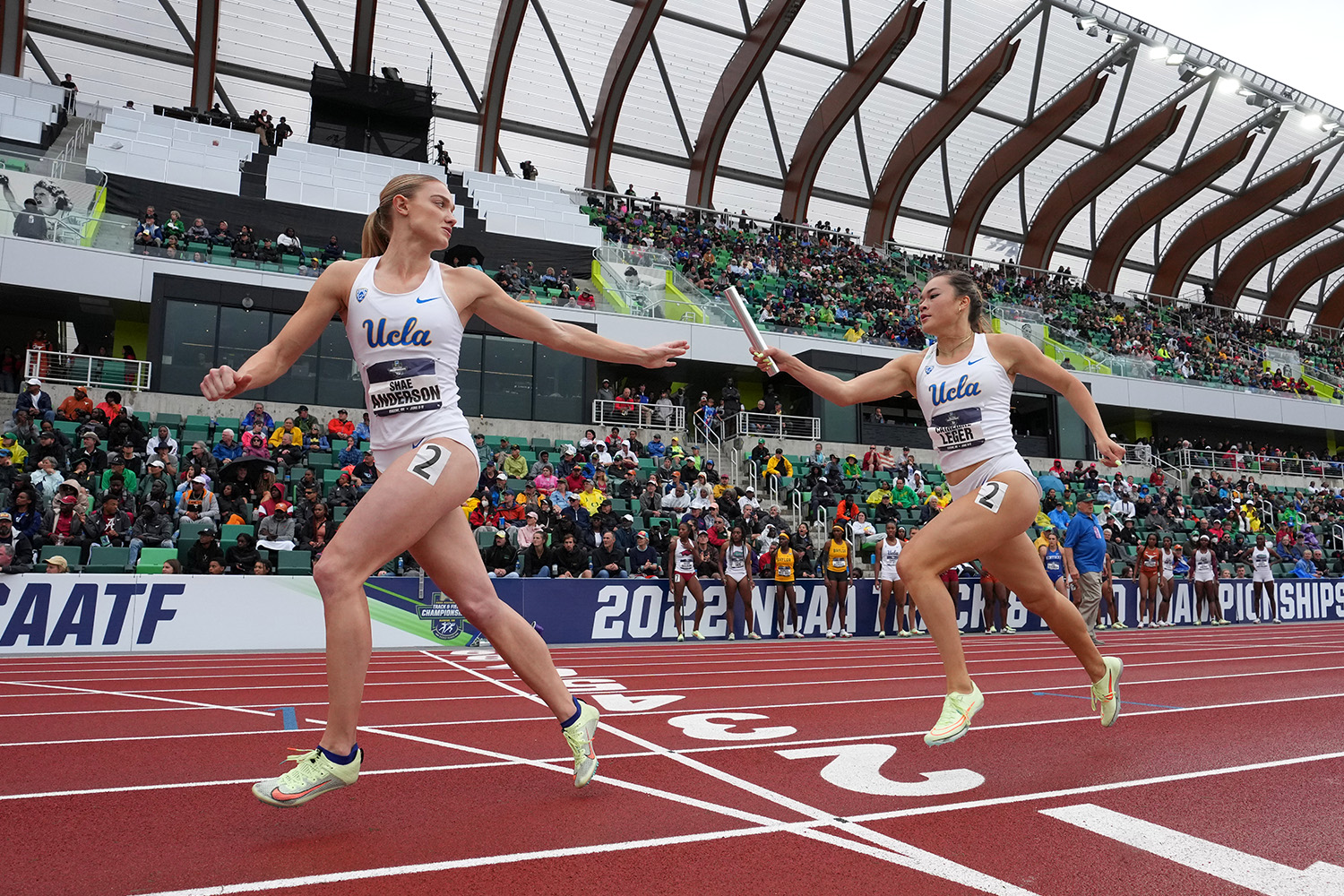 UCLA's decision to head for the Big Ten may have been out of necessity.
When the school announced it would depart the Pac-12, some fans didn't understand the decision. As it turns out, the Bruins were on the brink of having fewer sports to cheer on.
UCLA's athletic department racked up $102.8 million in debt over the last three fiscal years, potentially forcing it to cut Olympic sports programs altogether.
The school has 25 teams and more than 700 athletes.
It's unclear how many teams would have been affected or when.
"When your program is in significant debt, it's difficult just to maintain, never mind to invest," UCLA athletic director Martin Jarmond said. "This not only preserves the programs now — which was not a given — but also will allow us to invest in them."
In the Big Ten, UCLA could close that deficit if it earns $100 million per year from the conference's projected $1 billion media rights deal in 2024. The conference's current deal, worth $440 million annually, expires in 2023.
Apple has reportedly restarted media talks with the Big Ten after UCLA and USC announced their plans. Fox Sports already has a deal for at least half the conference's games, and CBS is reportedly eyeing a package that includes Saturday afternoon games.
Pac-Less-Than-12
Arizona, Arizona State, Colorado, and Utah are reportedly in discussions with the Big 12 about joining, with Oregon and Washington also potentially eyeing a Pac-12 departure. A Pac-12 and Big 12 merger hasn't been ruled out, either.
Seattle Seahawks and Portland Trail Blazers de facto owner Jody Allen says the two franchises will eventually be up for sale, but not for at least another 10 years.
"There is no preordained timeline by which the teams must be sold," said Allen. "Until then, my focus — and that of our teams — is on winning."
The Blazers are the 13th-most valuable NBA franchise at $2.05 billion, per Forbes.
The Seahawks are valued at $3.5 billion, the 12th-most valuable NFL team.
Allen — who became owner of the two franchises in 2018 through a trust after the death of her brother, Microsoft co-founder Paul G. Allen — has received buyer interest in one of the teams.
In June, Nike co-founder Phil Knight and Los Angeles Dodgers co-owner Alan Smolinsky submitted an offer to buy the Blazers for more than $2 billion, according to ESPN.
MacKenzie Scott, the ex-wife of Amazon founder Jeff Bezos, has also expressed interest.
Lucrative Opportunity
Allen's decision to sell the two franchises at some point down the road should prove to be a lucrative one, as the value of professional sports teams continue to soar, particularly in the U.S.
Last month, a group led by Walmart heir Rob Walton agreed to purchase the Denver Broncos for $4.65 billion — the most ever spent for a U.S. team and second-most for any pro sports team. The top spot goes to Chelsea FC, which was sold in May for $5.4 billion.
SPONSORED BY HINT
Just Add Energy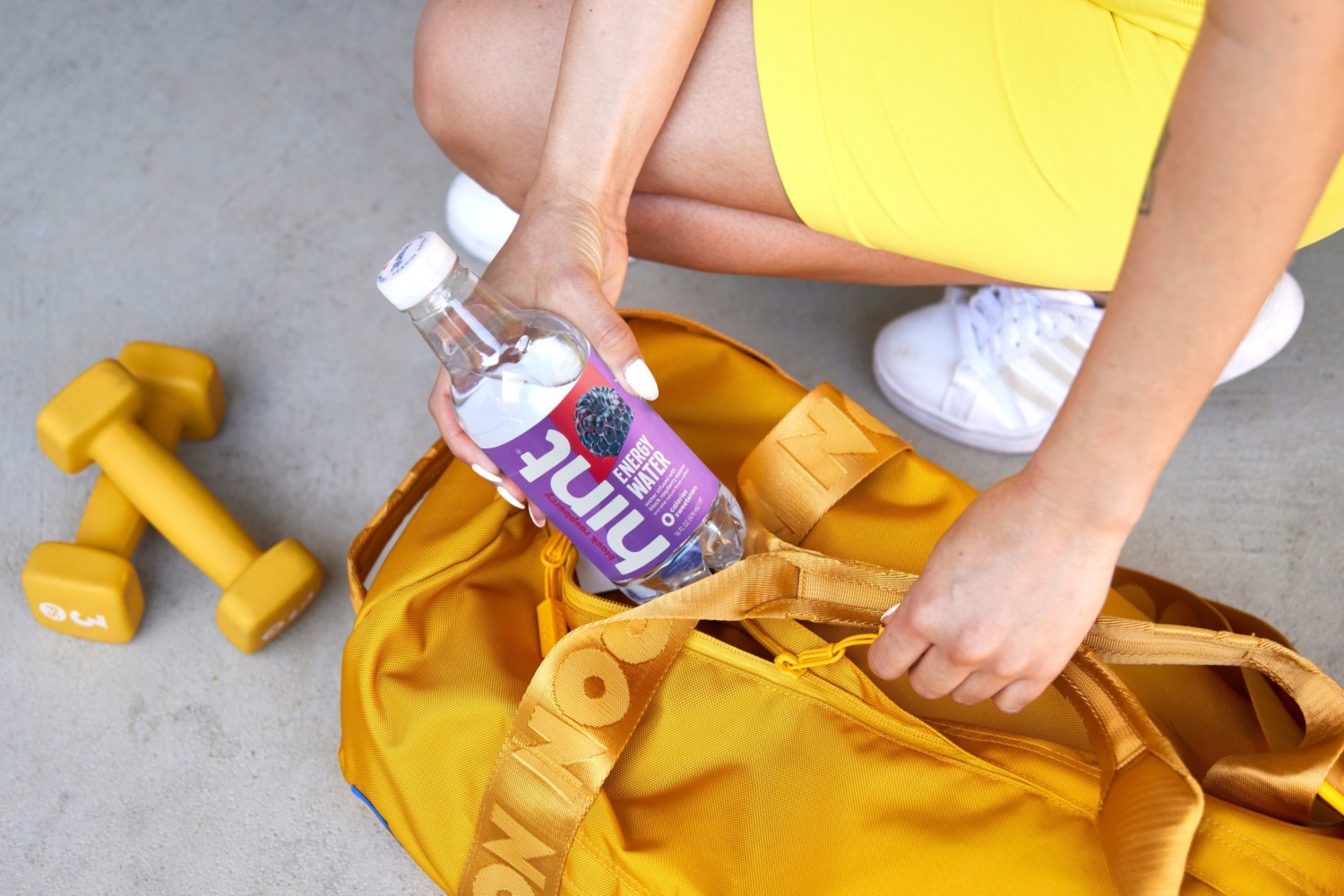 When fatigue takes over in the middle of a workout, you need a clean pick-me-up to get you through. Hint Energy has 60mg of plant-based caffeine to give you pep in your step.
Each bottle of Hint Energy has the same amount of caffeine as a single espresso shot, but without the crash. You can sip easy knowing that there are zero calories, zero sugars, and zero sweeteners, just water with fruit essences and a quick caffeine pick-me-up.
In addition to energy, you can pick from best sellers like Watermelon, Pineapple, or Cherry, and online exclusives like Peach-Raspberry!
For a limited time, NEW customers can get a 36 for $36 offer – that's 45% off 3 cases or just $1 per bottle plus FREE shipping. Shop now and use code SUMMERSPORTS22 at checkout.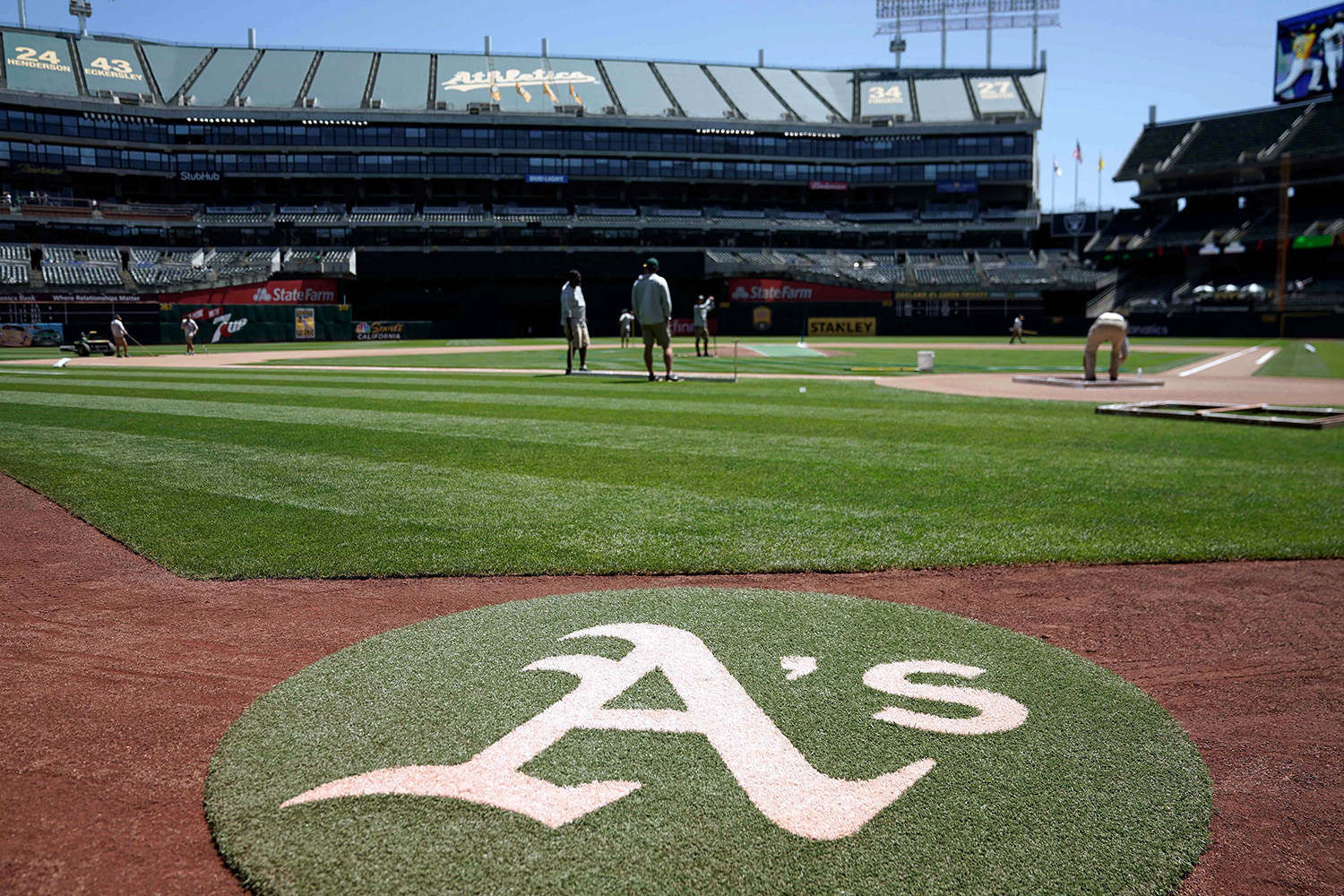 The A's are one step closer to building a new ballpark after the Oakland City Council voted against putting the team's proposed $12 billion development project through an advisory vote.
"The Oakland City Council has provided clear direction in our negotiations with the A's," tweeted Oakland mayor Libby Schaaf. "Oakland taxpayers will be protected from the costs of the ballpark and associated development. We have learned the mistakes of the past."
An advisory vote would have allowed the public to weigh in on the team's proposed project.
The Oakland City Council voted 4-2 against the advisory vote on November's ballot.
It allows the A's to circumvent any potential approval delays for the project.
The voting process included an abstention by Oakland vice mayor Rebecca Kaplan.
Last month, the San Francisco Bay Conservation and Development Commission voted 23-2 to remove Howard Terminal's "port use" designation — clearing a major hurdle for the A's to start the development of their project, which includes a $1 billion, 35,000-seat ballpark.
It also features a 400-room hotel, 270,000 square feet of retail space, and 3,000 housing units.
Long Way to Go
The A's plans for a new ballpark are still a long way from coming to fruition.
The team must agree to a deal with the city of Oakland, which has been an arduous process due to negotiations regarding affordable housing.
The A's could also move to the Las Vegas area, where management has selected two potential sites.
SPONSORED BY HULU
Check in to Your Obsessions
Maybe it's a tale of true crime that gets your blood pumping. Or a long, dark trip into a dystopian reality to give you some perspective on what really matters. Or maybe the thing that floats your boat is actually a spaceship.
From Only Murders In The Building to The Handmaid's Tale to Orville, all of your obsessions are in one place.
Book a stay at Hulu, and let your desires run wild. No judgements, no obligations, and no reason to stop.
Market Movers
U.S. stocks were mixed on Wednesday. Here's a look at how sports-related stocks performed:
(Note: All as of market close on 7/6/22)
Watch some of the best soccer players in the world compete in Liga MX.
Last season, Atlas FC took home both the Apertura and Clausura championships. This year, the 17 other Liga MX clubs will look to claim the top spot.
How to Watch: Stream La Liga MX action on ESPN+*
*Sponsored content. Game availability differs by market, check your local listing.
Ready to rep your favorite newsletter? Refer your friends and colleagues to Front Office Sports and you could win FOS merchandise.
It's easy to spread the word. Copy and paste your unique link below and share it in an email or on your timeline.
Your custom referral link:
Or use these one-tap sharing methods:
Your referral count: [RH_TOTREF]