Multiple studies say billionaires' net worths saw a significant increase last year. Sports team owners were among those with a reported rise in wealth.
Team Owner Wealth Grows 30% During COVID
Since March of last year, 64 owners across all four major sports leagues have seen their combined net worths increase from $325 billion to $426 billion.
The news comes after a collaborative study by the Institute for Policy Studies and Americans for Tax Fairness that tracked the net worth of team owners from March 18, 2020 to Jan. 29, 2021.
Owners of both of this year's Super Bowl teams were mentioned in the report.
The Glazer family, who own the Tampa Bay Buccaneers, were listed with a net worth of $1.7 billion.
The Hunt family, who own the Kansas City Chiefs, were listed with a net worth of $6.3 billion — a $483 million increase in the past 10 months.
The Glazer family owns business real estate company First Allied Corporation, as well as Premier League giant Manchester United. The Hunt family is involved in the oil and gas business as well as a number of other professional sports teams in more minor capacities.
The financial outlook for leagues themselves is less optimistic.
The NFL could lose as much as $4 billion after the conclusion of this season, per The Wall Street Journal. Last season, the NBA missed its revenue projections by $1.5 billion.
Beyond team owners, results from a separate economic study in December were similar.
Globally, billionaires' collective net worths reportedly increased by $3.9 trillion in the final nine months of 2020.
New NIL Bill Restricts NCAA's Rights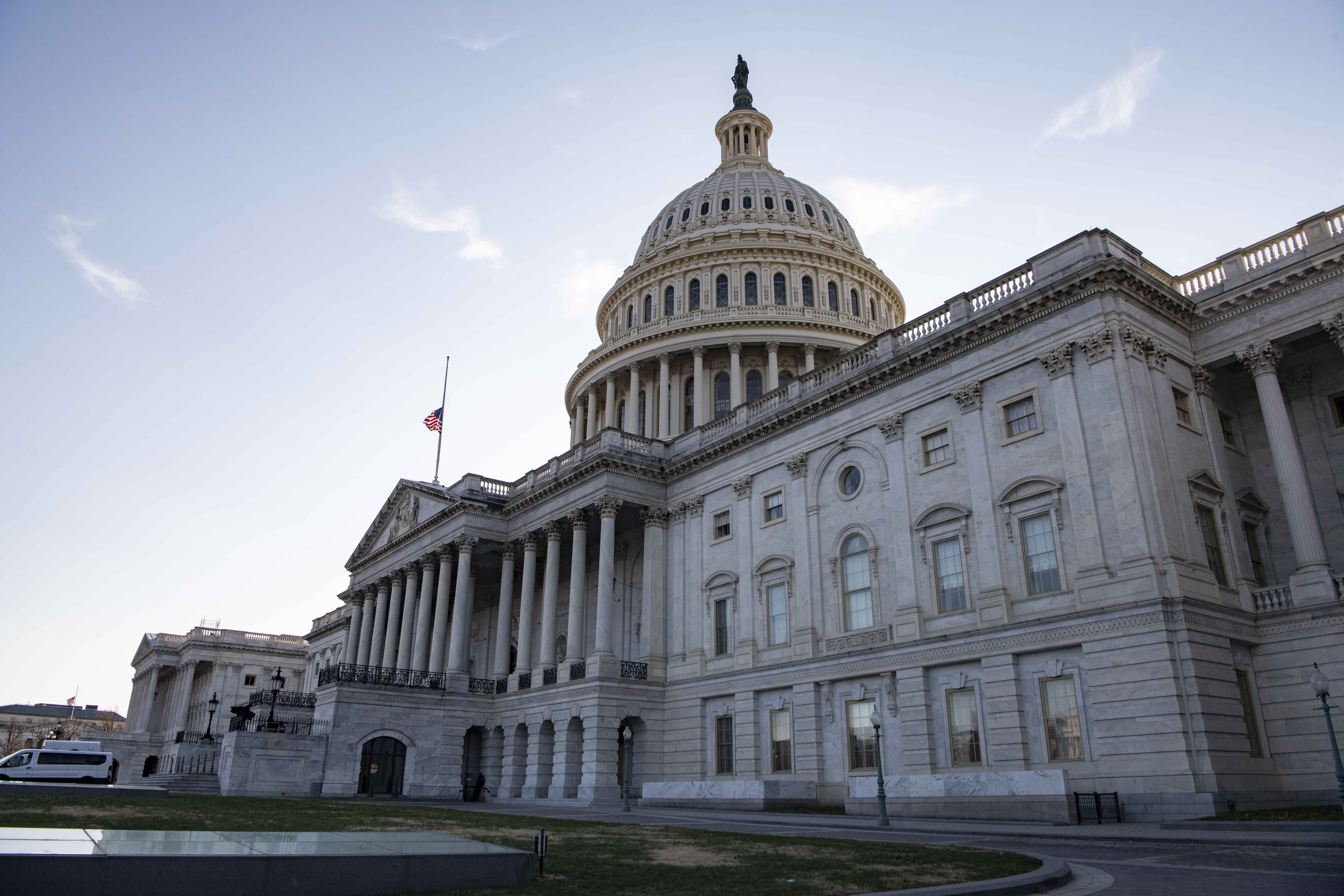 Sen. Chris Murphy (D-Conn.) and Rep. Lori Trahan (D-Mass.) introduced the latest federal bill to allow college athletes to profit off the use of their name, image, and likeness.
"It's time to admit that something is very rotten when the industry makes $15 billion a year and many athletes can't afford to put food on the table or pay for a plane ticket for their parents to see them perform," Murphy said in a statement.
The College Athlete Economic Freedom Act sits on the liberal end of the NIL legislation spectrum:
It prohibits schools from putting a ceiling on the amount of compensation athletes could receive, and from keeping athletes from representation in entering NIL deals.
It allows for college athletes to participate in group licensing deals — meaning that athletes could appear in properties like the future "EA Sports College Football" video game, for example.
It holds that schools violating the act would also be violating the Sherman Antitrust Act, which is significant given that the NCAA is currently lobbying for an antitrust exemption.
The bill's stance on NIL is similar to that of Sen. Cory Booker's College Athlete Bill of Rights, which would also allow for athletes to participate in group licensing deals.
But unlike Booker's bill, Murphy and Trahan's bill doesn't address other athletes rights questions, like whether athletes should be entitled to lifelong health benefits or education resources.
"Giving students a right to make money off endorsements is just one part of a much broader package of reforms," Murphy said. "But it's a good start."
SPONSORED
Up Your Career Game

Introducing Sports Marketing Essentials, a free online course where leaders from PepsiCo and their agency partners share an inside look into the megabrand's sports marketing strategy. 
The eight-lesson course explores how brands activate at marquee events including the Super Bowl and NBA All-Star weekend, select and leverage athletes, have pivoted in a COVID world, and received a boost from gamers. Everyone who completes the course earns a digital badge to proudly share on your LinkedIn, Twitter and Facebook.
Complete the course by February 28th for the chance to win an Aaron Judge autographed baseball!
Barstool a Bright Spot for Penn
Penn National Gaming reported a 23% decrease in revenue for the fourth quarter of its 2020 fiscal year, referencing the pandemic as a barrier to success.
Penn hit $1.03 billion in revenue — down from $1.13 billion in the third quarter — and a net income of $12.7 million for its fourth quarter ending Dec. 31. 
Despite missing analyst expectations, the company's CEO remains optimistic, citing its Barstool partnership that started early last year. Penn National has a 36% stake in the media company.
"We view Barstool Sports not only as a fantastic channel to promote our offerings, but also an undervalued media asset that has evolved from primarily a sports brand to a highly relevant sports and lifestyle brand," said Jay Snowden, president and CEO at Penn National Gaming.
The company launched the Barstool Sportsbook app in Michigan earlier this month, adding 48,000 new customers and generating a total handle of $27.5 million during the first 10 days of operation. It launched in Pennsylvania last September and is expected to be live in 10 states by the end of the year.
"Our investment in Barstool Sports provides us with a fully integrated media platform to support our evolution from the nation's largest regional gaming operator to the best-in-class omnichannel provider of retail and online gaming and sports entertainment," Snowden said.
Penn National shares rose 8.52% today to $118.34 — up over 270% in the last year.
SPONSORED
Ready For The Weeknd?

The Pepsi Super Bowl Halftime Show is one of the biggest moments of the year.
This year, award-winning artist The Weeknd is set to perform an amazing show. Grab and scan your Pepsi to get closer to the action and experience Halftime like never before.
Visit pepsihalftime.com to learn more.
Stocks continued to rise despite drastic fluctuation last week. Here's a look at how sports-related stocks performed:
Up:
Penn National Gaming, Inc. (NASDAQ: PENN) gained 8.52%
Scientific Games Corporation (NASDAQ: SGMS) gained 7.67%
Peloton Interactive, Inc. (NASDAQ: PTON) gained 7.04%
Down:
GameStop, Corp. (NYSE: GME) dropped 42.26%
Gravity Co., Ltd. (NASDAQ: GRVY) dropped 5.71%
Electronic Arts Inc. (NASDAQ: EA) dropped 1.56%
(Note: All as of market close on 2/4/21)
The Los Angeles Lakers (16-6) will host the Denver Nuggets (12-8) tonight at Staples Center. Denver has won six of its last seven games, and the team should be well-rested due to the postponement of its Monday matchup against the Detroit Pistons. The Lakers will compete for their third straight win.
Kostas Antetokounmpo and Jared Dudley are out for the Lakers, with PJ Dozier, Gary Harris and Greg Whittington out for the Nuggets.
How to Watch:
10 p.m. ET on TNT
Betting odds:
Lakers -5 || ML -195 || O/U 216.5