Full stadiums and $113 billion broadcast deals. The NFL might be playing 17 games this season, but it isn't playing around.
Spotify Acquires Sports Chat App Locker Room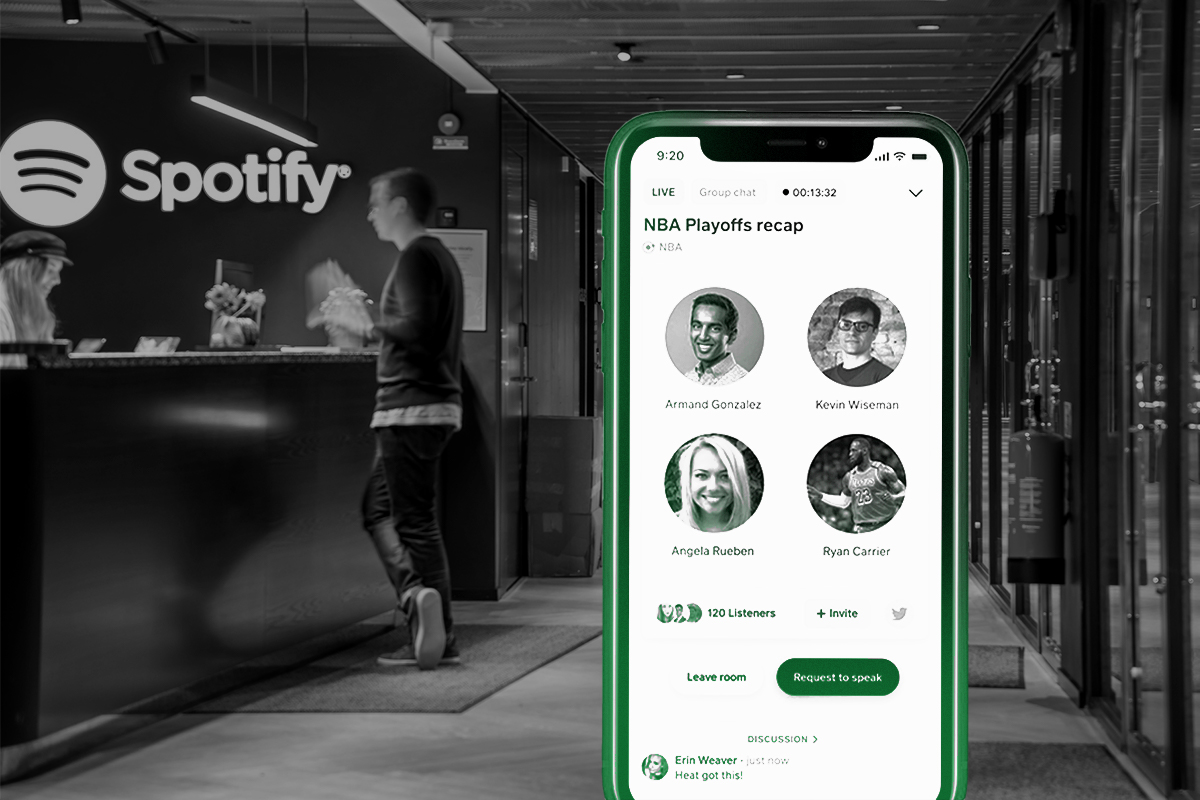 Clubhouse was valued at $1 billion in January, and the live audio market has only gotten hotter since.
Spotify is joining the fray of live audio broadcasters with its acquisition of sports talk network Locker Room and parent company Betty Labs, a deal that values the company at around $50 million.
Like Clubhouse, Locker Room allows for live voice chats between listeners and hosts. Launched in October, the app has hosted conversations with NBA players like Andre Igoudala and Seth Curry.
Igoudala participated in Locker Room's initial $9.3 million fundraising round, along with Kevin Durant and former player Baron Davis. Spotify joins a crowded field of tech companies offering live audio content.
Fireside, co-founded by Mark Cuban, is a live audio app that allows hosts to record their conversations. It plans to launch later this year.
Facebook is working on a live audio app, too.
Twitter Spaces is being used for a blend of regular shows and spontaneous chats, per Twitter spokesperson Jen Santamaria. NBA personality Rob Perez has hosted Twitter Spaces conversations with as many as 44,000 attendees.
Spotify plans to rebrand Locker Room and expand its topics beyond sports and into music and pop culture. It is open to various monetization models for Locker Room, including letting creators charge for content or as a funnel to Spotify's broader network of audio content.
Cameo Worth $1B as Tony Hawk, Others Invest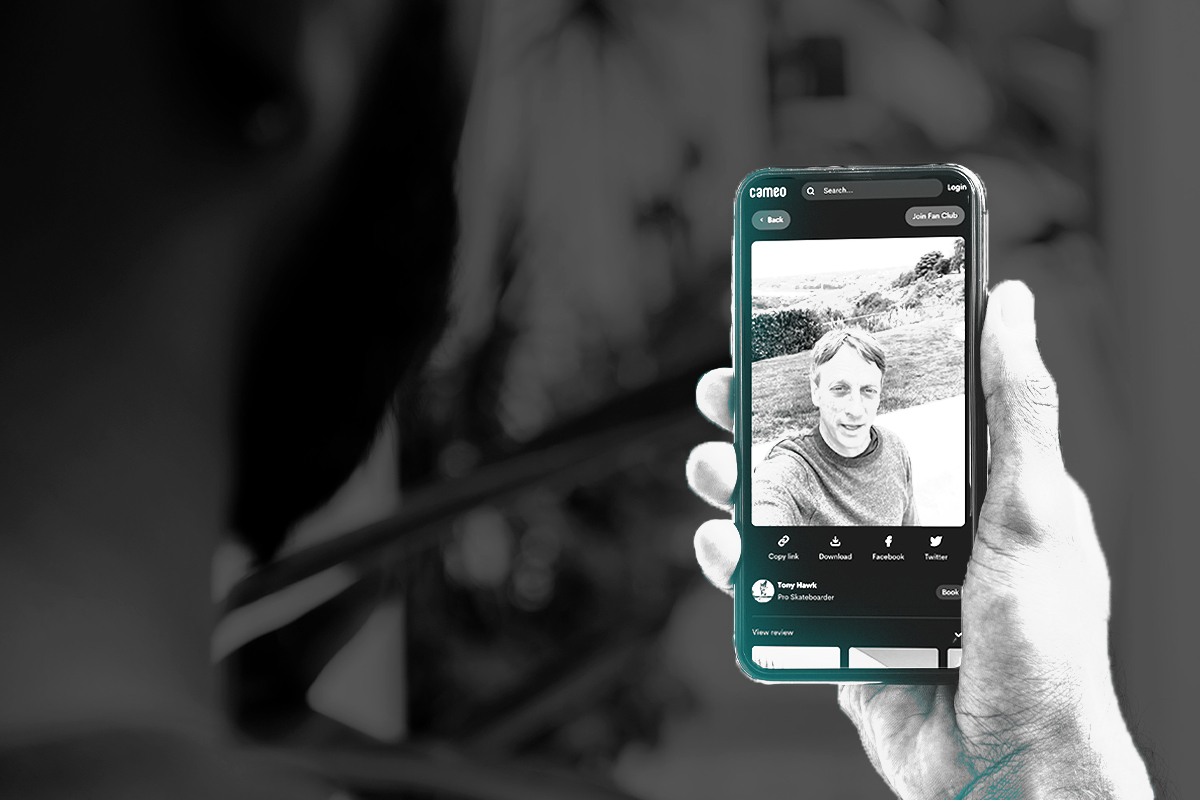 Some people have a hard time recognizing Tony Hawk in public, but he's a fan favorite on Cameo, an app that allows fans to send and receive personalized messages from celebrities.
The company has seen great success since its launch in 2016, and its parent company Baron App announced this week that it completed a Series C $100 million funding round, putting Cameo at a valuation of over $1 billion. New investors include Hawk, United Talent Agency, and Google Ventures.
Cameo has now raised more than $165 million.
Aside from Tony Hawk, other athletes on the app include Olympic gymnast Gabby Douglas, WNBA star Lisa Leslie, NFL Hall of Famer Brett Favre, and Olympic gold medalist Caitlyn Jenner, who asks for $2,500 per video.
While the platform includes more than athletes, the company started with ties to sports. Cameo chief executive and co-founder Steven Galanis had a conversation with Baron App co-founder Martin Blencowe, who was an NFL agent at the time. Blecowe asked client Cassius Marsh, then a linebacker for the Seattle Seahawks, to record a congratulatory video for a friend who had just become a father, and the idea for Cameo was hatched.
Cameo now features more than 40,000 celebrities and generated $100 million sales in 2020, giving its talent 75%. Brian Baumgartner, who plays Kevin Malone on "The Office," was the app's top earner for the year, raking in over $1 million.
SPONSORED BY SPORTSDIGITA
Tell Your Story With Unrivaled Style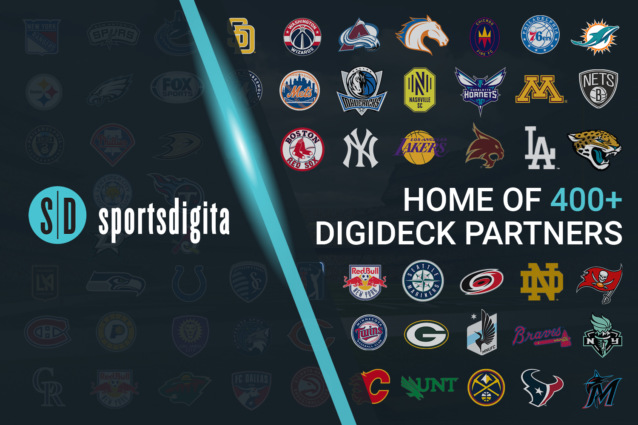 An epic story needs a legendary platform to communicate it…and nowhere more so than in the business of sports, where every sight, sound, trial and triumph makes a definitive impact. 
Enter Sportsdigita's Digideck—a cloud-based presentation platform, which enables users to streamline the presentation building process with best-in-class software, CRM integrations, and advanced analytics that are fully customizable, visually engaging, and use rich multimedia. 
Find out why some of the most iconic brands in sports, from the Green Bay Packers to the New York Yankees, and many more are using Digideck to communicate with sponsors and partners in a memorable way. Request a demo here.
ESPN Reveals Ambitious NHL Plans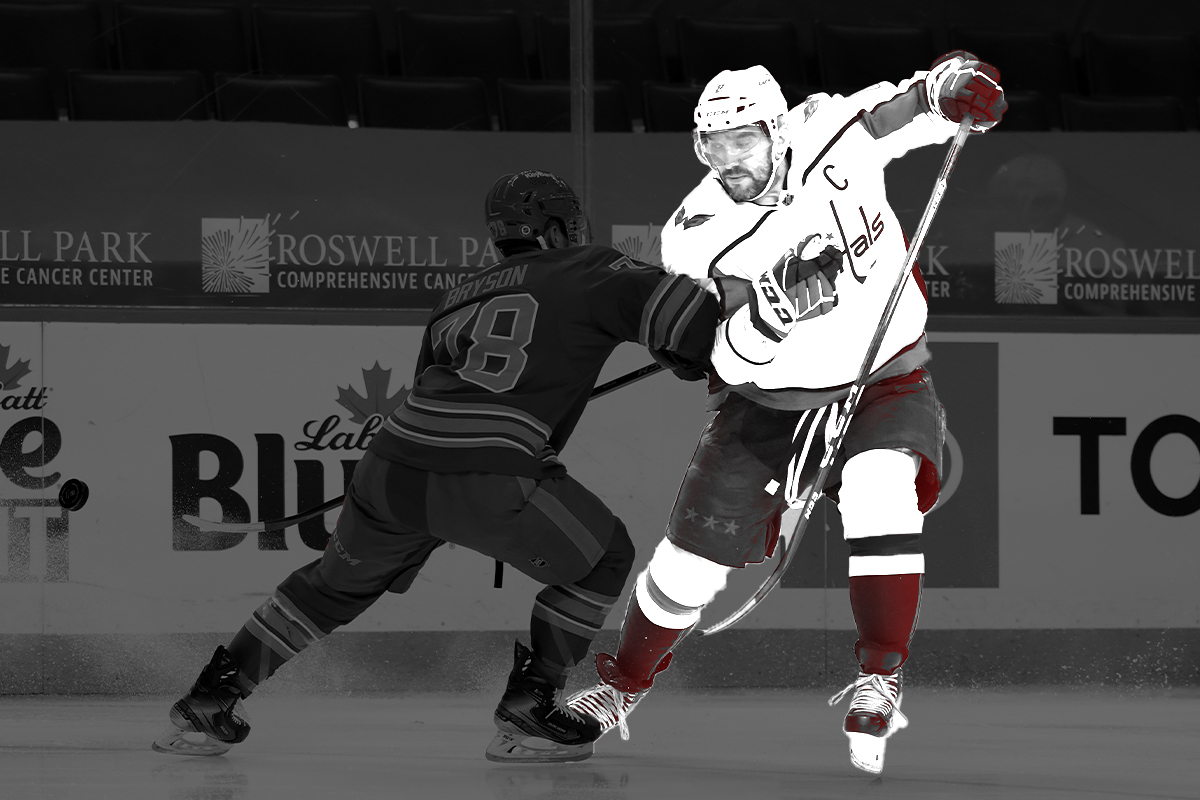 A new weekly studio show. An Adam Schefter or Adrian Wojnarowski for NHL news. A breakthrough to rival the groundbreaking yellow first-down line on NFL broadcasts.
Those are just some of ESPN's ambitious plans as it returns to NHL coverage this October via a new seven-year, $2.8 billion rights deal. It marks the first time in 16 years that the network will broadcast live hockey.
Mark Gross, ESPN's senior vice president of production and remote events, will lead all aspects of NHL coverage. He gave Front Office Sports a preview of ESPN's strategy:
ESPN may hire an uber news-breaker for the NHL similar to Adam Schefter (NFL), Adrian Wojnarowski (NBA), or Jeff Passan (MLB).
Look for talent mainstays like Steve Levy, Linda Cohn, John Buccigross, and Barry Melrose to play key roles in the coverage.
Yes, the popular '90s-era NHL theme music will be back (but a redux of Fox's "glowing puck" is not in the cards).
A new NHL studio show on ESPN's linear TV channels and an expansion of Cohn's "In the Crease" on ESPN+.
Will ESPN's on-air talent talk about gambling? Don't bet against it, Gross says.
Gross grew up playing hockey in Troy, New York. During his 33-year career at ESPN, he's produced everything from the NFL and NBA to MLB and "SportsCenter."
Now he's ready to take up the challenge of televising hockey: a sport best viewed in person. "We're not interested in sitting still," Gross promised.
Dapper Labs, the blockchain technology company behind NBA Top Shot,

raised

$305 million in new funding, bringing its value to $2.6 billion. The group of investors led by Coatue Management includes NFL wide receiver Stefon Diggs and actors Ashton Kutcher and Will Smith. NBA Top Shot has more than 800,000 users and has hosted nearly $500 million in sales.

Eight of the 10 most-followed players on social media among the men's and women's Elite Eight teams are

women

. UConn and Louisville freshmen guards Paige Bueckers and Hailey Van Lith are at the top of the list and show the potential earning power for women in the wake of impending NIL legislation.

DraftKings has

acquired

sports betting radio network and streaming television channel VSiN. The sports betting operator will use VSiN to expand content capabilities and reach more customers in the 14 states where mobile and retail betting is legal. VSiN will keep its editorial division independent. No financial terms have been disclosed.

March Subscriber Giveaway: We're giving away a $500 Airbnb gift card this month for you to use whenever you're ready to travel again. For every friend or colleague who subscribes to FOS with your custom referral link by the end of March, you get one entry into our giveaway. If you don't win the $500 gift card, five runners-up will also win an FOS VIP care package.
SPONSORED BY SATISFI LABS
Maximizing Fans' Revenue Potential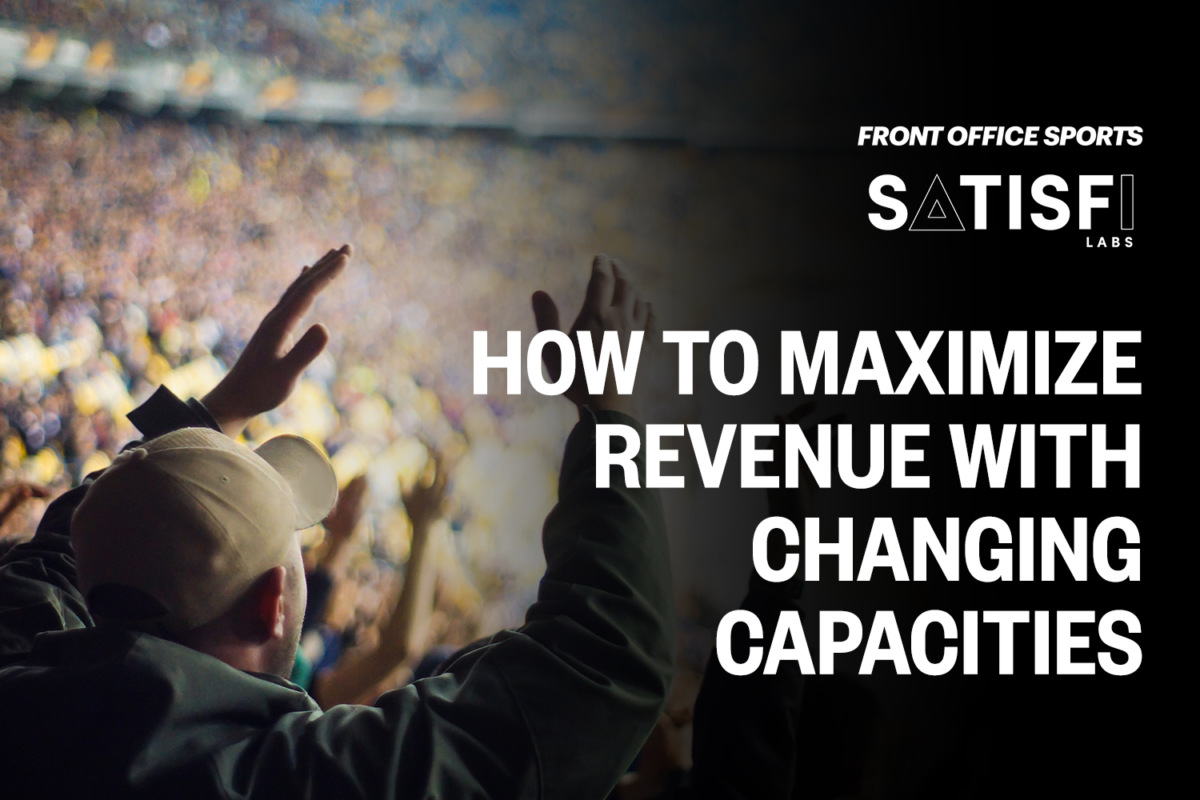 On Thursday, April 1 at 1PM ET, Satisfi Labs presents an interactive webinar discussion on maximizing fans' revenue potential in the ever-changing new normal. 
Industry leaders Caroline Morgan of the LA Dodgers, Aaron LeValley of AEG and Penn State Associate Athletic Director Rob Kristiniak join Satisfi Labs CEO Don White to discuss how they are looking to grow non-ticket revenue on-site through premium experiences, efficient upsells, and quicker reaction to fan data. 
Participants will also learn: 
Opportunities for teams and venues to increase the average order value of a fan, especially those new to the venue. 

What the live event industry is putting in place to increase non-ticket revenue. 

Where leaders are investing time and resources to maximize non-ticket revenue opportunities. 
Register now and grab your seat!
U.S. stocks dipped across all three major indexes on Tuesday as tech shares took a hit. Here's a look at how sports-related stocks performed:
Up:
GameStop Corp. (NYSE: GME) gained 6.78%
Caesars Entertainment, Inc. (NASDAQ: CZR) gained 5.69%
Camping World Holdings, Inc. (NYSE: CWH) gained 5.21%
Down:
Gravity Co., Ltd. (NASDAQ: GRVY) dropped 2.22%
Rogers Communication Inc. (NYSE: RCI) dropped 1.69%
The Liberty Braves Group (NASDAQ: BATRA) dropped 1.49%
(Note: All as of market close on 3/30/21)
The Denver Nuggets (28-18) host the No. 1 seed Philadelphia 76ers (32-14) tonight at Ball Arena. When the teams met in January, the Nuggets beat the 76ers 115-103. It will be Aaron's Gordon's second game for Denver after being traded from the Orlando Magic.
How to Watch:
9 p.m. ET on NBA TV
Betting Odds:
Nuggets -5 || ML -200 || O/U 220.5
Pick: The Nuggets have a tall task defending home court against a 76ers team that is 6-1 in their last seven games on the road. Coming off a loss over the weekend, the 76ers will look to prove why they're the top team in the East. Take Philadelphia to cover and lean over.
Who ya got? Reply to this newsletter with your prediction for the 76ers-Nuggets winner, final score, and high scorer. Nail it, and you get a mention in Wednesday's FOS PM. Don't forget to include your Twitter handle.
Shoutout: On Monday, we asked FOS readers to pick the winner, final score, and high scorer of the Bucks-Clippers tilt. Giannis Antetokounmpo was the high scorer with 32 points, but nobody expected the Clippers to still defeat the Bucks in a 129-105 blowout. Better luck tonight!