Take a bike ride this weekend and make sure "Ruff Ryders' Anthem" is on the playlist.
Man City Star Inks Deal Using Data, Not Agent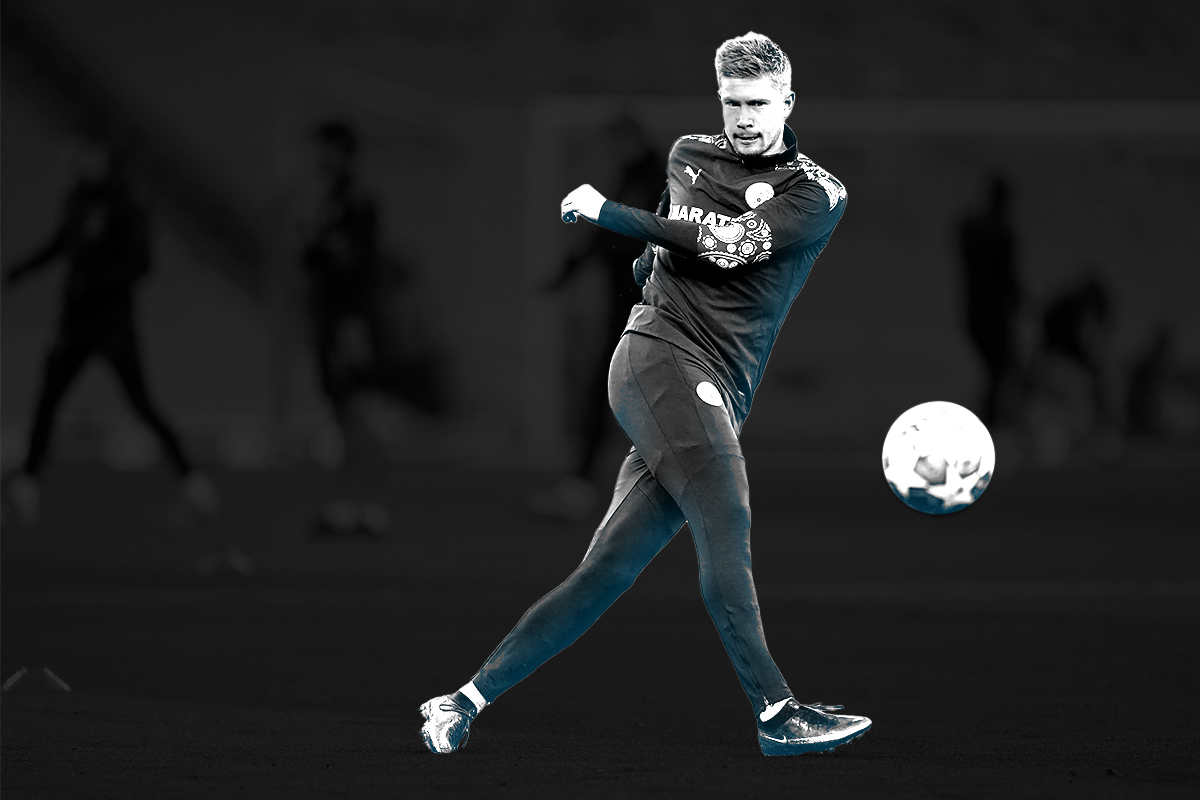 Manchester City's Kevin De Bruyne used data — not an agent — to advocate for his future and a contract extension. It was an unconventional approach, but it paid off.
De Bruyne, a midfielder who was awarded the Premier League Player of the Season for 2019-20, signed a two-year extension this past week to keep him in Manchester through 2025.
Terms of the extension have not been disclosed, but the deal exceeds the $350,000 per week De Bruyne received in his previous contract. Juventus captain Cristiano Ronaldo makes $1.07 million in weekly wages, while Paris Saint-Germain forward Neymar brings in $721,000.
To illustrate his value to the club, De Bruyne put together a team of data analysts to study every aspect of his contributions to City and the club's potential for long-term success.
"To get the extension now, at my age (29), is a very proud moment because it means they trust me until I get really old," De Bruyne told The Athletic.
The Belgian's urgency to sign an extension stemmed from City's interest in FC Barcelona superstar Lionel Messi and a low-ball opening offer from the club. The club's initial reluctance to heavily compensate De Bruyne was due in part to $150 million it lost during the pandemic.
The club's wage bill is the highest in the English Premier League at $260 million, $16 million more than the next club, Manchester United.
Signa Sports Considering $4B SPAC Deal with Penguins Owner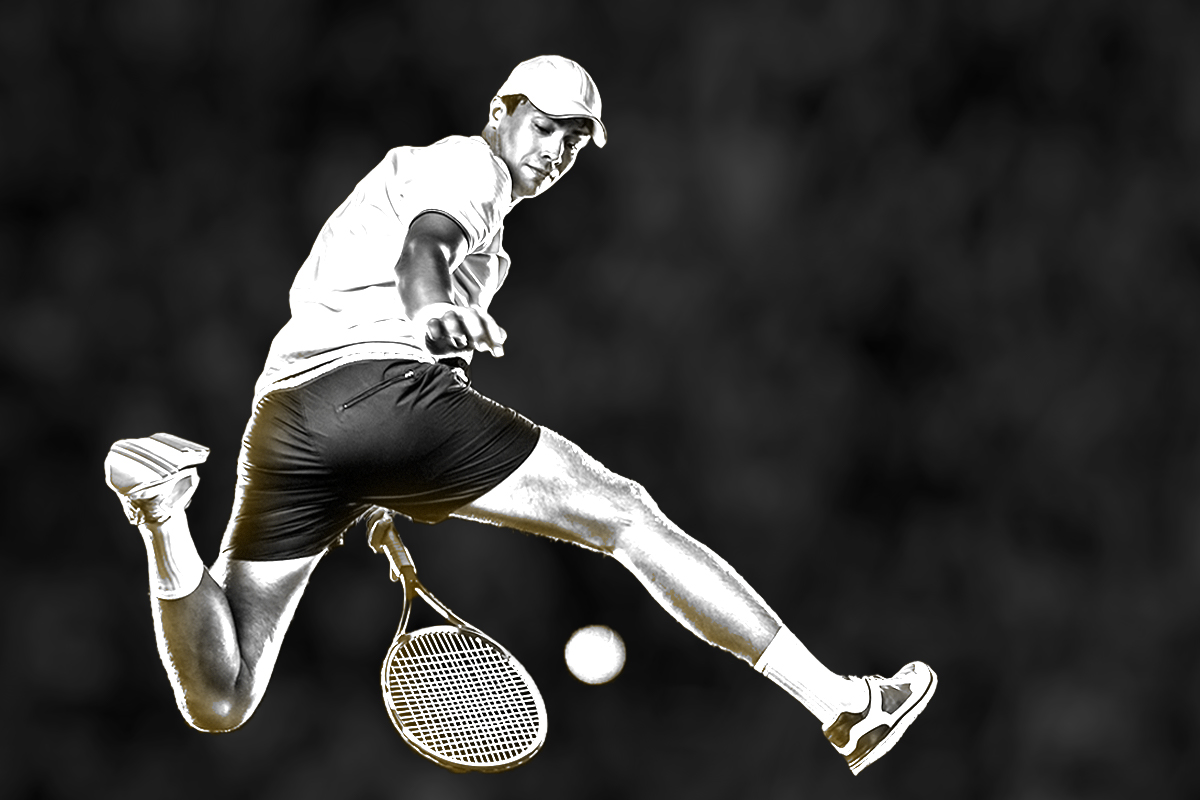 A major online retailer is in talks to go public in a massive SPAC deal.
Signa Sports, a Berlin-based company that recently made inroads into the U.S., is in talks with Yucaipa Acquisition Corp., a SPAC led by Pittsburgh Penguins co-owner Ron Burkle, on a deal that would value Signa at $4 billion, according to Bloomberg.
Signa could acquire U.K.-based competitor Wiggle Ltd. as part of the deal.
The SPAC, an offshoot of Burkle's private equity firm Yucaipa Companies, raised $345 million in an IPO in August.
Signa sells tennis, cycling, hiking, and other sporting goods across more than 80 online stores.
The company entered the U.S. market with its February acquisition of Ohio-based tennis equipment online retailer Midwest Sports.
Signa grew 30% on average annually over the last three years, and had over $1 billion in gross merchandise volume in its 2020 fiscal year.
Burkle made waves of a different sort in the sports world a week ago when he got cold feet on supporting Sacramento Republic FC's promotion to Major League Soccer. The club was counting on Burkle's assistance to help with the league's $200 million entrance fee, and possibly a new stadium.
Signa is in talks with other SPACs, as well, and seems intent on going public whether or not the Yucaipa deal goes through.
SPONSORED BY OUTLAW
Natural ≠ Boring for Danielle & Russ Vincent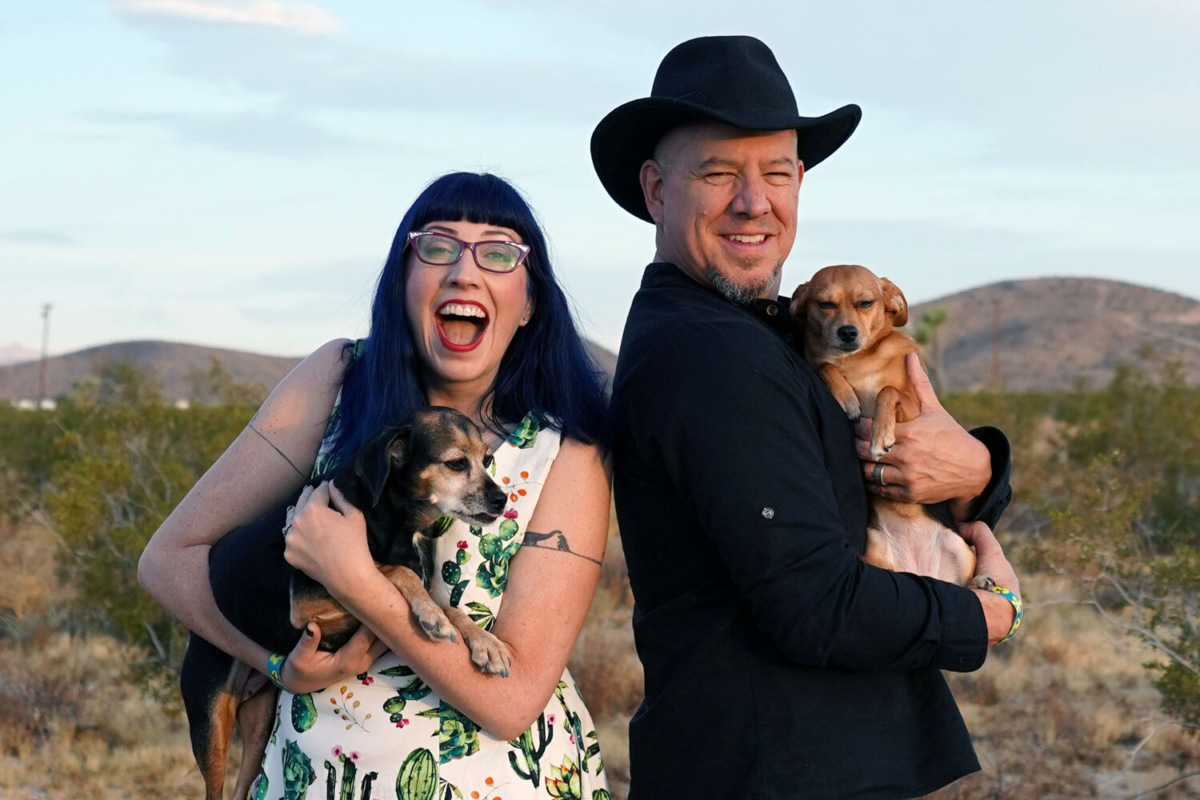 Inspired by a love of Western cinema and old country crooners, this husband and wife team created Outlaw, a unique line of soap, body wash, cologne, and lotion that smells like the best scents in the West. In this interview, they talk about the inspiration behind their scents and their business, including a surprising challenge along the way that almost derailed their dreams.
Tripledot Raises $78M by Maxing Out Classic Games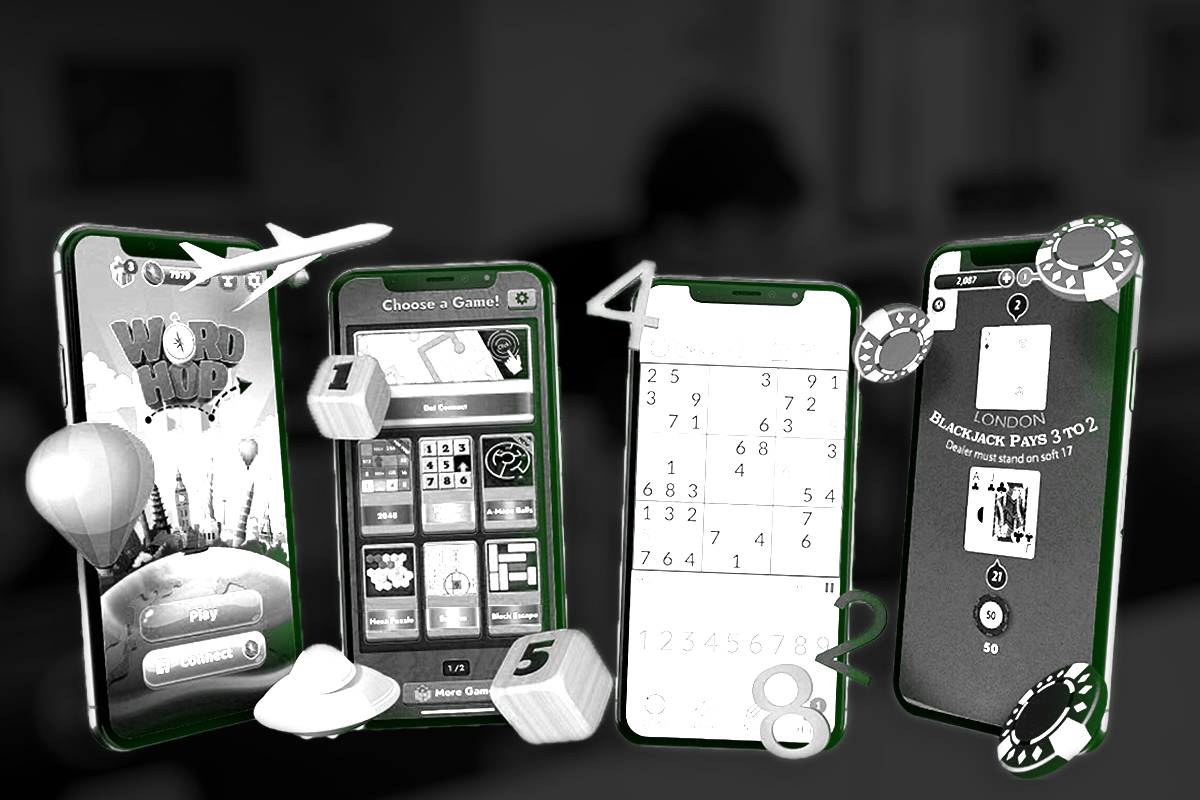 Investors are betting that you'll spend more idle moments playing games on your phone.
Mobile gaming company Tripledot Studios raised $78 million in a Series A round led by Lightspeed Venture Partners, Eldridge, and Access Industries. CEO Lior Shiff said that the money would help Tripledot acquire other gaming studios.
Tripledot, founded in 2017, is best known for simple games like solitaire, blackjack, and the Tetris-like Blocks. The company could hit $100 million in revenue in the next 12 months.
Though not always as attention-grabbing as the major console and PC gaming operations, mobile gaming accounts for a large chunk of the industry's growth.
Mobile gaming revenue reached $85 billion globally in 2020 — just over half of total gaming revenues.
Mobile games meet people where they are: In 2019, phones surpassed television in how much time people spend on them.
The overall video game sector grew 9.3% in 2020 and is expected to reach $200 billion in revenue by 2023.
Tripledot is less concerned with blowing customers away with new concepts, focusing more on understanding and monetizing their users.
"People are very surprised at our ability to scale evergreen products like solitaire, and this is entirely due to our relentless focus on building a data-driven company," said chief games officer Eyal Chameides.
Ray Ferraro played 18 seasons in the NHL and racked up 408 goals and 490 assists in 1,258 games. After broadcasting stints with ESPN, NBC, and Rogers Sportsnet, he's currently a game analyst for TSN and color commentator for EA Sports NHL. Check out his

full interview with Sports Section

— a free, daily sports newsletter — then

click here to subscribe

for more stories like this every day.

ESPN+ has live coverage of all four days of the Masters, with featured groups, featured holes including Amen Corner, and more. Sign up here.*
Meet and engage with International Sports Federations, host cities and venues at the IFS virtual summit April 21-22. Choose from a series of highly-focused, intimate workshops allowing interactivity and strong connectivity. Registration free for sports rights holders; 25% discount for suppliers with FOS25.*
Learn how TeamSnap has utilized technology to help sports organizations and their members get back to playing safely. Watch the recent partner showcase.*
*Sponsored Content
SPONSORED BY DRAFTKINGS
Take a Swing at DraftKings Fantasy Golf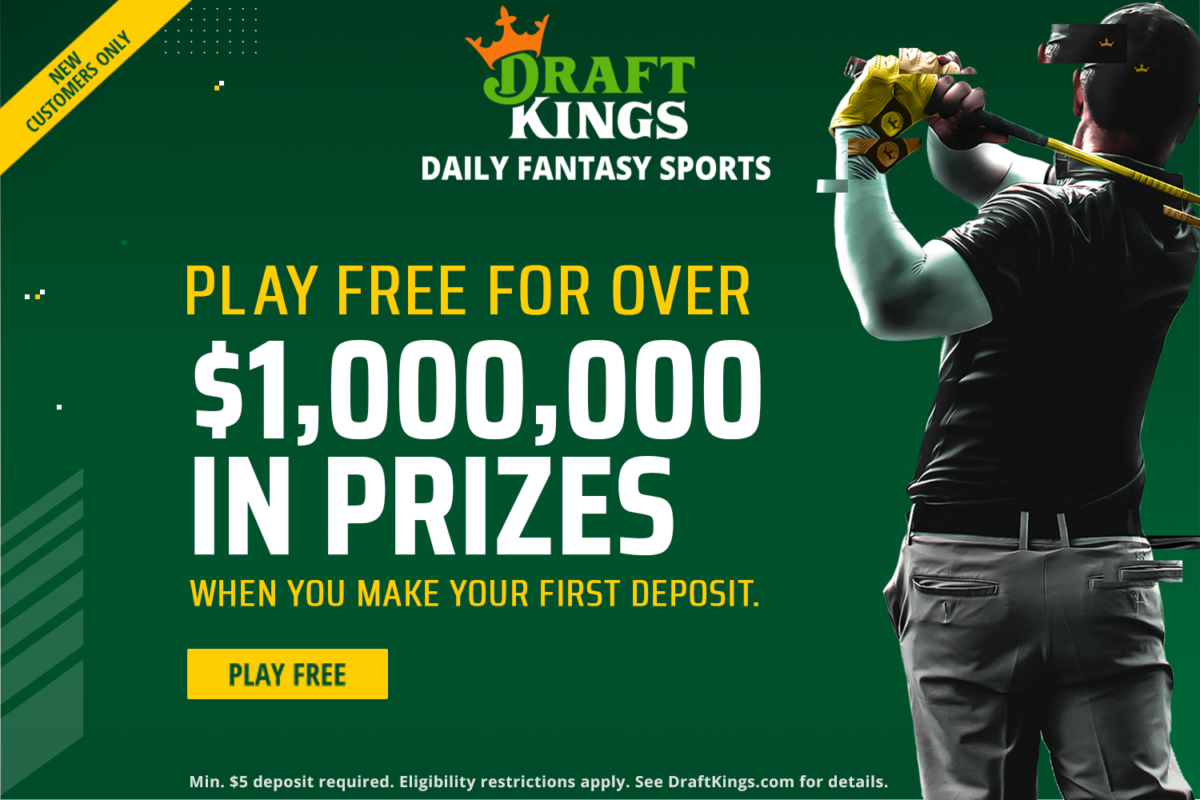 The world's best players compete this week in Augusta for the coveted green jacket and their share of an $11.5 million tournament purse. 
Get closer to the action this weekend with every single shot with DraftKings Fantasy Golf. Play now for your shot at over $1,000,000 in prizes during golf's biggest major!
Signing up is as easy as a gimme.
U.S. stocks experienced gains during a record-setting session on Friday. Here's a look at how sports-related stocks performed:
Up:
fuboTV Inc. (NYSE: FUBO) gained 12.52%
World Wresting Entertainment, Inc. (NYSE: WWE) gained 4.08%
Scientific Games Corporation (NASDAQ: SGMS) gained 3.45%
Down:
GameStop Corp. (NYSE: GME) dropped 7.01%
Gravity Co., Ltd. (NASDAQ: GRVY) dropped 4.35%
Peloton Interactive, Inc. (NASDAQ: PTON) dropped 4.06%
(Note: All as of market close on 4/9/21)
The New York Knicks (25-27) host the Memphis Grizzlies (26-23) tonight at Madison Square Garden. The teams haven't met since January 2020 when the Grizzlies outscored the Knicks by 21. The teams stand at eighth in their respective conferences. 
How to Watch:
7:30 p.m. ET on NBA TV
Betting Odds:
Grizzlies -1.5 || ML -114 || O/U 215.5
Pick: The Grizzlies are on a four-game win streak, and the Knicks are 1-5 in their last six games. With the Grizzlies also 6-0 against the spread in their last six games, expect that to continue against a sporadic Knicks team. Take Memphis to cover and lean under.
Who ya got? Reply to this newsletter with your prediction for the Grizzlies-Knicks winner, final score, and high scorer. Nail it, and you get a mention in Monday's FOS PM. Don't forget to include your Twitter handle. 
Shoutout: On Thursday, we asked FOS readers to pick the winner of the Masters and, for the tiebreaker, their total number of strokes. With day two underway, Justin Rose sits at the top of the leaderboard with a score of -7. The winning picks will be announced Monday.