Mike Tyson was boxing's undisputed heavyweight champ from 1987-1990 and has stayed in the cultural zeitgeist as a media personality ever since. He joins us on Front Office Sports Today to talk about his career, life after boxing, and his new cannabis company Tyson 2.0.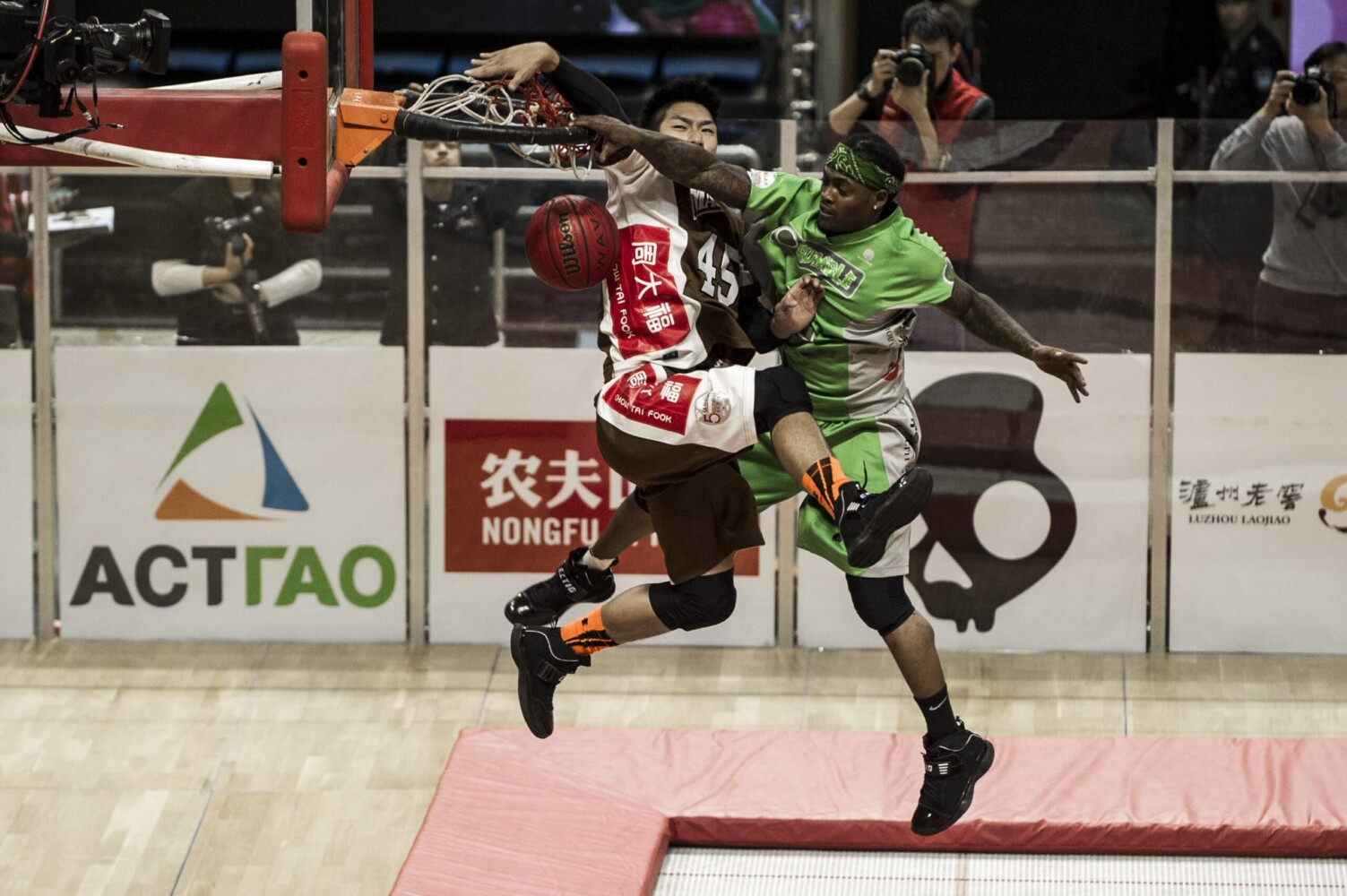 After a hiatus of over 20 years, SlamBall is ready to make its long-awaited return — and it's bringing along a huge list of high-profile investors.
The hybrid sport combining basketball and football with trampolines will return in July with a six-week regular season and one week of playoffs in Las Vegas.
First launched in 2002 by Mason Gordon and Mike Tollin, SlamBall was revived after fans of the early-2000s phenomenon started a social media campaign that racked up 200 million views for the hashtag #BringBackSlamBall.
"It's an incredible feeling to be back, and especially by popular demand," Gordon said. "I want to thank SlamBall's persistent and passionate fans for making this comeback possible and our investors for helping make the dream real. This is a true Cinderella story — only with helmets, pads, and trampolines."
Television distribution discussions are underway, and Tollin's Mandalay Sports Media — which produced the Emmy-winning Michael Jordan docuseries "The Last Dance" — is developing a docuseries around the sport.
As part of the sport's return, which was first announced in August, SlamBall completed an $11 million Series A funding round led by Roger Ehrenberg's IA Sports Ventures and Eberg Capital.
The round of funding included strategic investors from around sports and entertainment.
David Blitzer, co-founder of Harris Blitzer Sports & Entertainment
David Adelman, co-owner of the Philadelphia 76ers and New Jersey Devils
Michael Rubin, CEO of Fanatics
Gary Vaynerchuk, Entrepreneur
Blake Griffin, Boston Celtics power forward and six-time NBA All-Star
Accelerate Sports provided investment banking services for the round. Tollin and MSM are represented by UTA.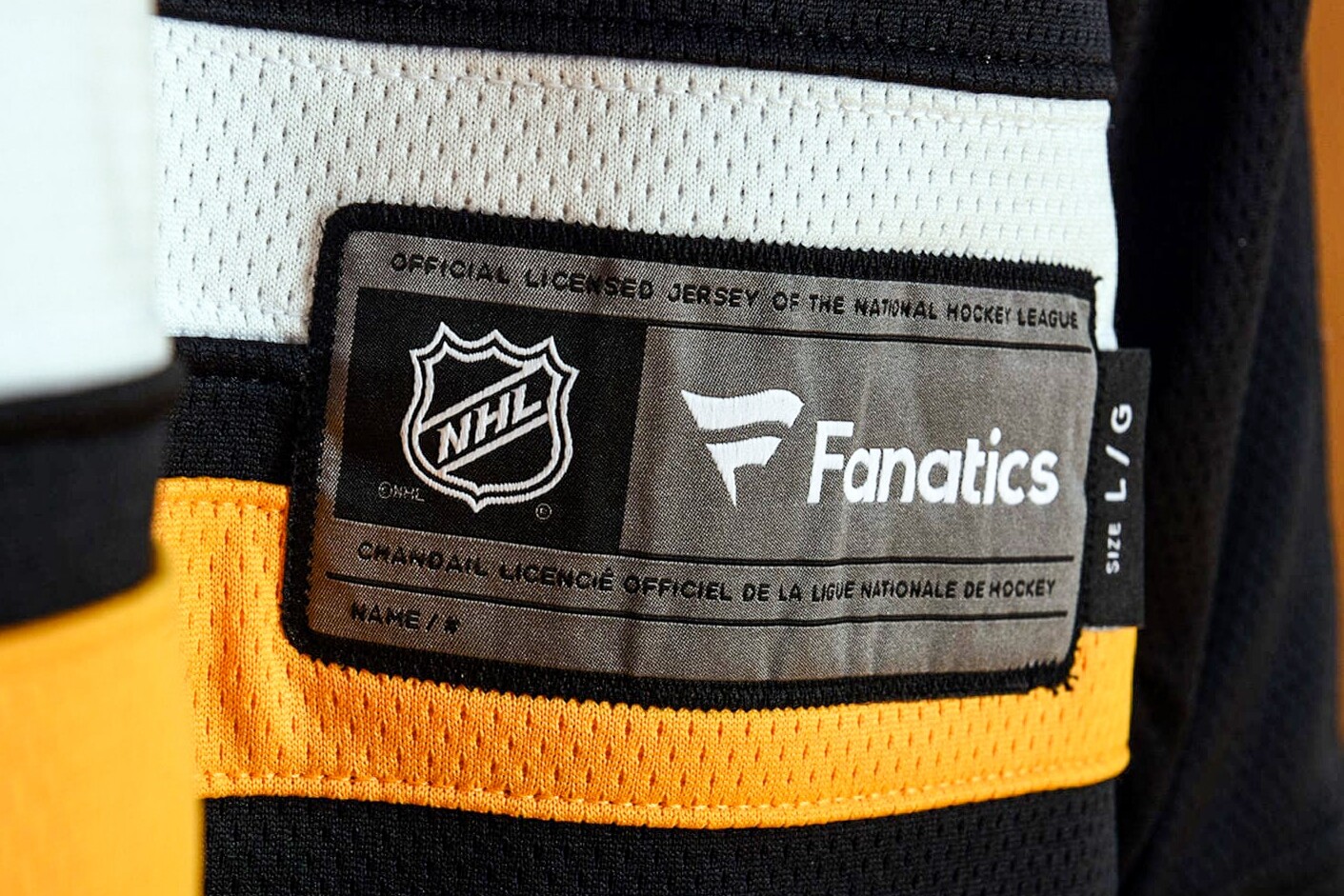 The National Hockey League has announced a 10-year deal to make Fanatics its official uniform supplier.
Fanatics will succeed Adidas as the NHL's uniform partner starting with the league's 2024-2025 season. Terms were not disclosed.
It's the first time the company will slap its own brand on official player uniforms. The merchandising giant already handles the NHL's e-commerce and retail operations. Since 2018, it has designed and manufactured the NHL's Authentic Pro product line.
"Fanatics is a sports industry market leader, and with its proven track record in e-commerce and retail operations, licensed fan merchandise, and performance gear — including the popular NHL replica jerseys and Authentic Pro performance and training products — our players and fans should look forward to what Fanatics will bring to the best uniforms in all of sports," said NHL Commissioner Gary Bettman in a statement.
Fanatics chief executive officer Michael Rubin called it a "seminal moment" for his company: "I can't wait to see our brand on official on-ice uniforms for the first time," he said.
Founded in 2011, the fast-growing Fanatics now boasts deals with the NFL, Major League Baseball, NBA, MLS, and the NCAA.
With a valuation of $31 billion, founder Michael Rubin is expanding Fanatics into new industries such as collectibles and sports betting and gaming.
Adidas has served as the NHL's official on-ice uniform partner since the 2017-2018 season. The NHL announced last summer it would not extend its current deal when it expired.
SPONSORED BY META
Innovation in Sports: Welcome to the Metaverse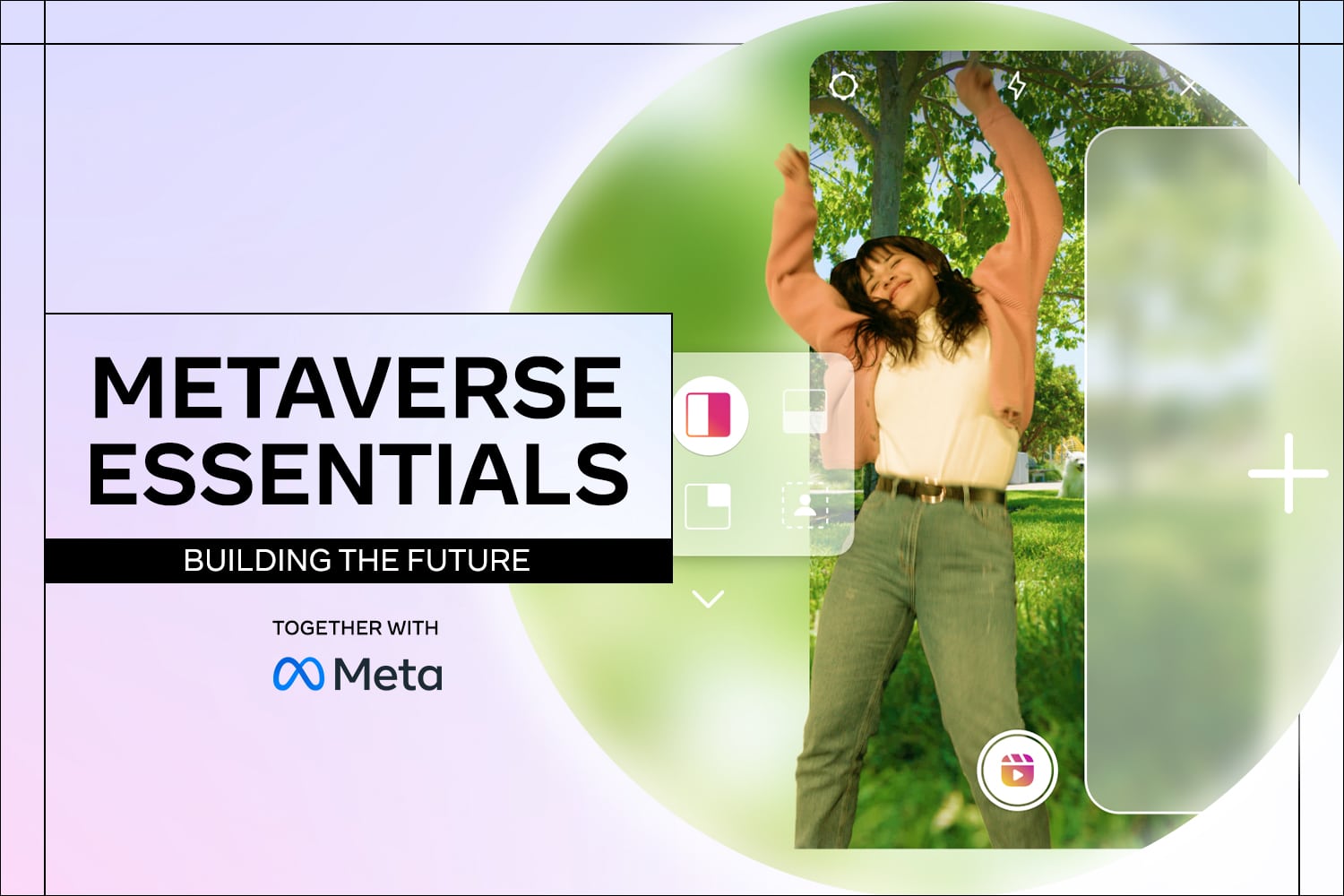 While today's metaverse is still loosely defined, the lines between the physical and digital worlds are becoming increasingly blurred. 
That's why Front Office Sports has partnered with Meta to launch Metaverse Essentials: Building the Future, our latest course covering the next evolution of technological innovation in sports.
In this free, four-lesson course, execs from Meta and top sports organizations examine the growing relationship between the metaverse and the sports industry. We also explore how teams and organizations can leverage emerging technologies like VR, AR, and Avatars to build unprecedented connections with players and fans.
Upon completion, all participants will earn a verified digital certification badge to display on their social channels. 
Register for the course today!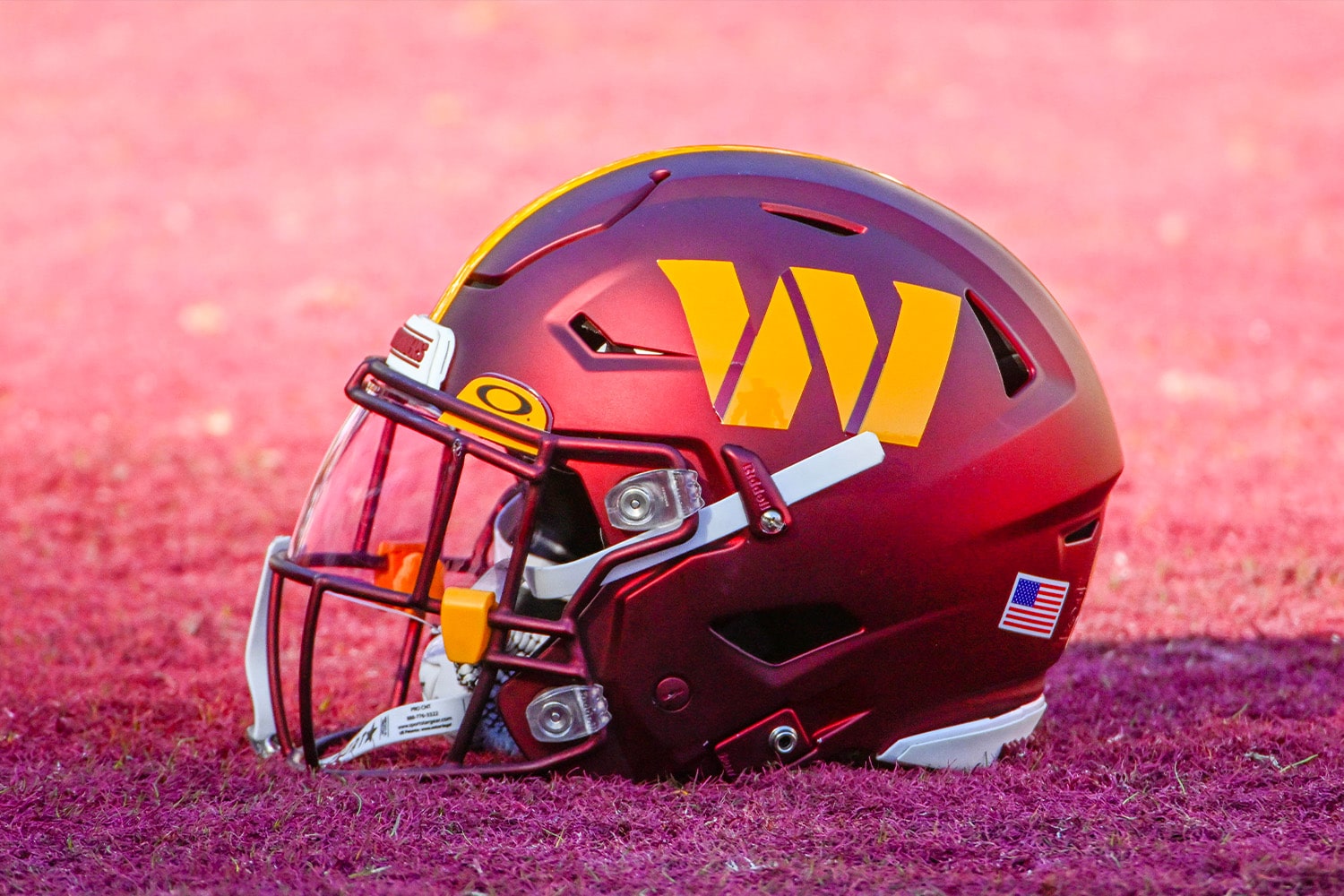 Magic Johnson's addition to billionaire Josh Harris' bid for the Washington Commanders has ratcheted up the intrigue over what will likely result in a world-record price tag for a sports franchise.
When a winning bidder will be announced, however, remains a mystery.
Front Office Sports confirmed Johnson has teamed up with Harris, who owns the Philadelphia 76ers and New Jersey Devils. Fellow billionaire Mitchell Rales was already a part of Harris' group before Sportico first reported the Laker legend's addition.
Between Harris, Rales, and Johnson, the group has a combined estimated net worth of about $12 billion.
Magic was also part of Harris' bid last year to purchase the Denver Broncos, who ultimately sold to a group headed by Walmart heir Rob Walton for $4.65 billion.
Beyond Harris's group, sources told FOS Amazon founder Jeff Bezos and Houston Rockets owner Tilman Fertitta remain in the mix for the team. All the finalists are under confidentiality agreements.
The word "imminent" has been tossed around by various reports in recent days, with many looking toward the NFL owners meetings beginning Sunday in Phoenix as the likely time and venue to announce a deal.
But there remains no indication for when owner Dan Snyder could select a winning bidder. Snyder hasn't even actually stated he's selling the team, although FOS reported previously that the bidders were told Snyder was selling at least a controlling stake of the team, which he purchased for about $800 million in 1999.
SPONSORED BY DOVE MEN+CARE
Forgettable Underarms, Unforgettable You
Whether you're playing in a pick-up game, heading into a big interview, or hugging someone you care about, new and improved Dove Men+Care 72 hour antiperspirant helps prevent underarm distractions like sweat and odor so you can forget about your underarms and focus on being unforgettable.
New Dove Men+Care antiperspirants are reformulated with 72 hours of sweat and odor protection, one-quarter moisturizing cream, and long-lasting fragrance. 
You can purchase Dove Men+Care antiperspirant sticks, aluminum-free deodorant sticks, or dry sprays wherever personal care products are sold. Learn more.
Miami's Haley and Hanna Cavinder have been at the center of multiple NIL controversies, but their drama

didn't

stop

the Canes from pulling off a historic upset to reach the Sweet 16. Haley even drilled two key free throws — and shushed the crowd. FOS reporter Amanda Christovich looks into the Hurricanes.

Fairleigh Dickinson's Tobin Anderson — who was

coaching

at D-II St. Thomas Aquinas last season before leading FD to an upset over 1-seed Purdue — has accepted the head coaching job at Iona, per CBS Sports' Jon Rothstein.

Men's March Madness dominated the weekend's TV ratings. Michigan State's upset over Marquette drew a staggering 10.9 viewers to CBS — and the network also claimed the next six top-viewed games. FOS reporter Doug Greenberg examines the ratings game.
The Boston Celtics visit the Sacramento Kings at Golden 1 Center on Tuesday.
How to watch: 10 p.m. ET, NBA TV
Betting odds: Celtics -4  || ML Celtics -172  || O/U 238.5
Ready to rep your favorite newsletter? Refer your friends and colleagues to Front Office Sports and you could win FOS merchandise.
It's easy to spread the word. Copy and paste your unique link below and share it in an email or on your timeline.
Referral Count: [RH_TOTREF]
Copy your invite link: https://frontofficesports.com/newsletters/?rh_ref=[RH_CODE]
| | |
| --- | --- |
| Or share on social media: | |