Citadel founder and CEO Ken Griffin is putting together a bid to purchase Chelsea FC. Griffin, the 49th-richest person in the world and worth more than $30 billion, recently bought a copy of the U.S. Constitution at Sotheby's for $43.2 million.
Saudi-Backed Golf League Seeks $500M Rights Deal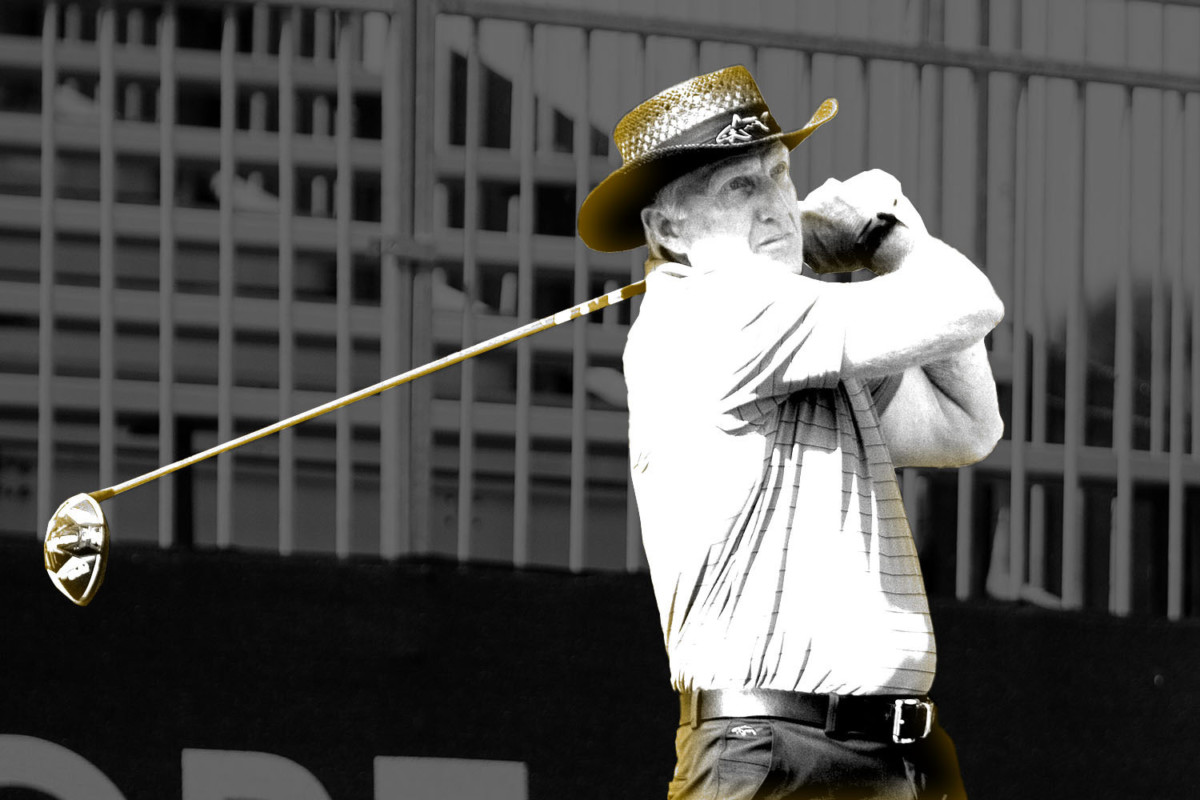 Greg Norman's LIV Golf Invitational Series is ready to start negotiations with potential streaming and broadcast partners.
The ambitious aim, sources told Front Office Sports, is to score up to $500 million for global media rights.
The Saudi-backed golf startup may seek a global deal or divide its rights on a country-by-country basis. But streaming giants like DAZN make sense for an international series that will tee it up in North America, Europe, Asia, and the Middle East.
"Streaming platforms, particularly the Netflixes, the Amazons, the Apples, are truly global. That's one path we could pursue," said Sean Bratches, a former ESPN executive and LIV's chief commercial officer.
Bratches acknowledged the other path, a bidding process for each country, claiming there is "interest across the board."
LIV already has a "short list" of potential announcers, including three "interesting names."
No players have signed with the new rival to the PGA Tour yet.
In March, the PGA Tour agreed to nine-year extensions with CBS, NBC, and ESPN worth $7 billion from 2022 through 2030.
Plenty of Purse Money
Launching in June, the league will feature an eight-tournament schedule that will offer $25 million purses and only 48 competitors per event. Sites include New Jersey, Portland, Boston, Chicago, London, Bangkok, and Saudi Arabia.
La Liga Joins Proposal for Brazilian Breakaway League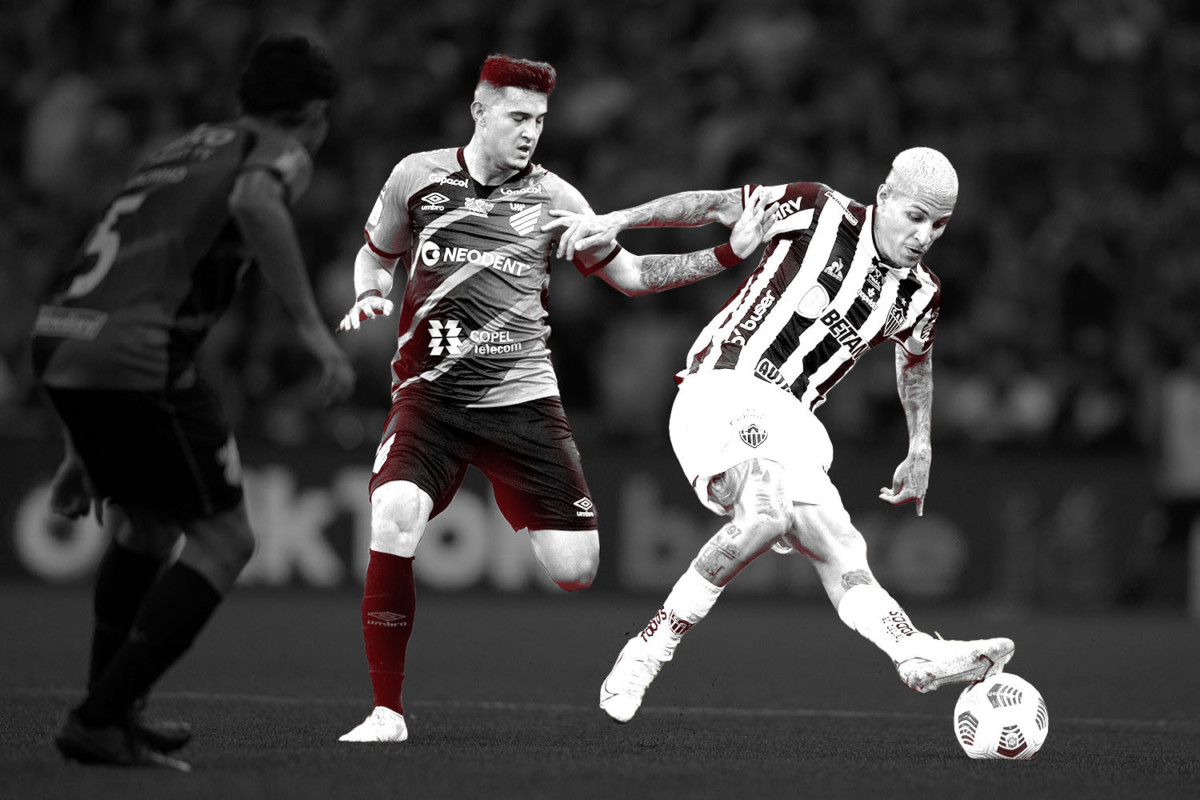 A consortium that includes Spain's La Liga has presented a proposal to Brazil's elite soccer clubs to create a new league that would operate independently of the Brazilian Football Confederation.
The proposal — backed by financial services firm XP and management consultancy firm Alvarez & Marsal — is an effort to provide clubs with a greater say in how Brazilian soccer is operated.
The new league could start competition as early as this year or 2023.
Investors have pledged between $750 million and $1 billion toward the league.
Unlike other top-flight soccer leagues across the world, Brazil's professional clubs and national teams are controlled by the Brazilian Football Confederation.
The consortium's proposal marks an ongoing effort to provide financial stability and business development for clubs without oversight from the confederation. In July 2021, clubs in Brazil's top-flight Campeonato Brasileiro Serie A also submitted proposals to create a breakaway league.
La Liga's Reach
Last November, La Liga secured an eight-year broadcasting extension with Televisa in a deal reportedly worth $560 million. The same month, La Liga signed a $1.4 billion deal with ESPN for U.S broadcasting rights — the richest U.S. broadcasting deal for a European league.
Broadcasters pay roughly $115 million each year for rights to La Liga in North Africa and the Middle East, and around $100 million per year for rights in China.
SPONSORED BY NIKE
How Nike is Moving Sport Forward With a Purpose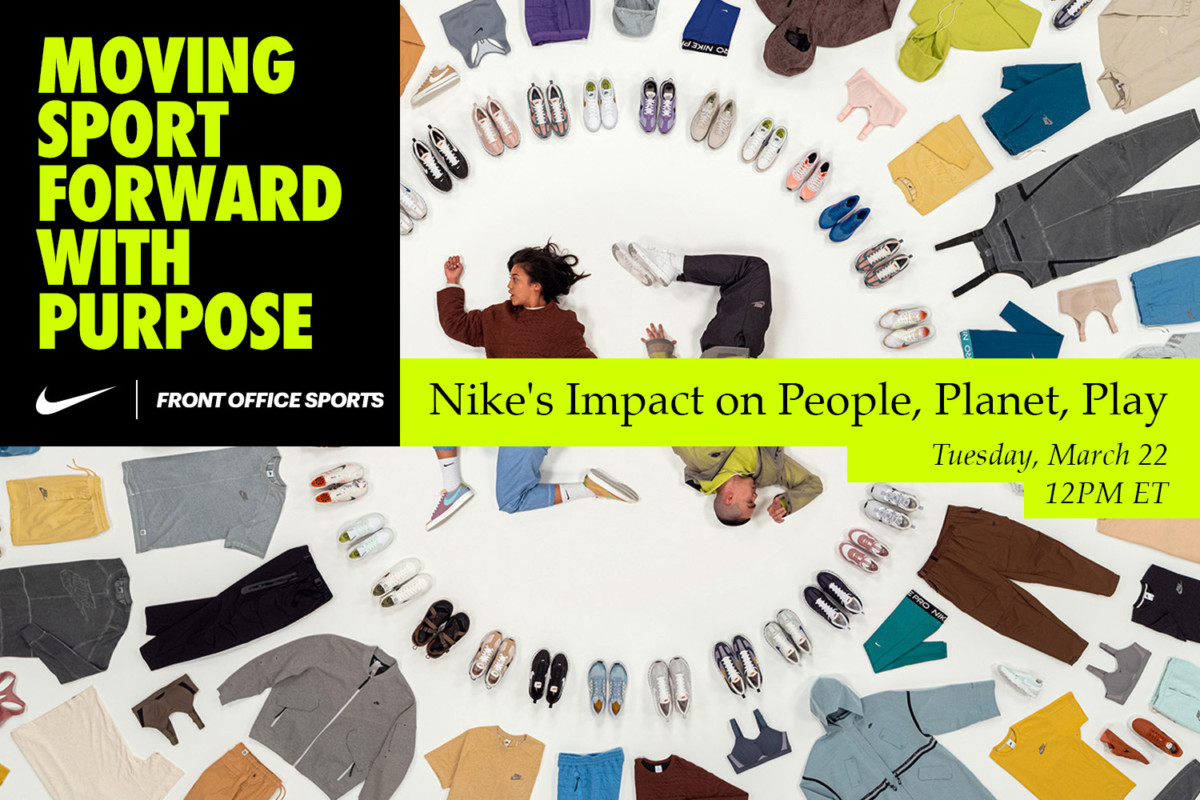 For 50 years, NIKE, Inc. has been moving sport forward with a purpose. And since 2002, the company has publicly shared its social and environmental impact.
Committed to bold and ambitious targets as a company, Nike believes in transparency and holding itself accountable to ensure progress.
In our next event, Moving Sport Forward With Purpose: Nike's Impact on People, Planet, Play, Front Office Sports Editor-in-Chief, Ernest Baker speaks with Vanessa Garcia-Brito, VP of North America Communications at NIKE, Inc., to discuss the company's FY21 Impact Report and hear how Nike is tracking against its 2025 targets focused on People, Planet and Play.
Sign up for an email reminder before we go live on LinkedIn.
Oakland A's Ballpark Plan Hits Snag, Vegas Pursuit Continues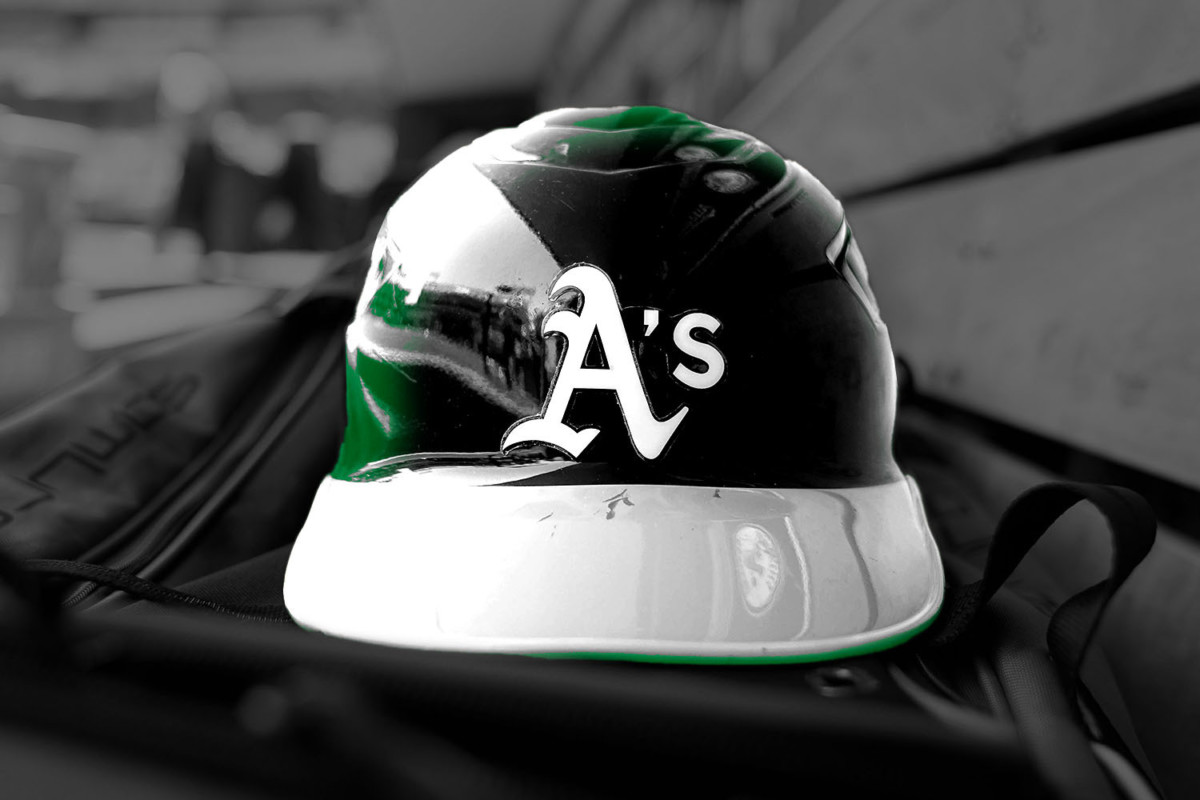 The Oakland A's remain in limbo, as a local committee slowed momentum toward a new stadium in their home city and the team takes additional steps toward Las Vegas.
The team has established a $12 billion plan to develop a ballpark, apartment buildings, business areas, and parks at the waterfront Howard Terminal area in Oakland. However, that requires the local government to remove the terminal's "port use" designation.
On Wednesday, the Seaport Planning Advisory Committee voted 5-4 with one abstention to maintain the area's "port use" status.
The vote is a nonbinding recommendation to the San Francisco Bay Conservation and Development Commission.
The commission must issue its decision by July 7.
A key point of debate was whether the Port of Oakland should expect enough growth to require its full capacity, including Howard Terminal, to operate. City staff presented several growth trajectories, only one of which would necessitate Howard Terminal to operate as a port.
Public comment was mixed, with groups associated with the port speaking in favor of maintaining the current designation and many organized labor groups in other trades supporting the ballpark project.
What Happens in Vegas …
Team president Dave Kaval called the vote a "serious setback" and continues to explore a ballpark on Las Vegas on "parallel paths" with the Oakland negotiations.
Kaval said the team recently made a bid on a fifth site in the Las Vegas area but declined to offer specifics, citing nondisclosure agreements with the land owners.
SPONSORED BY JOBSOHIO
Don't Wait for Your Last Straw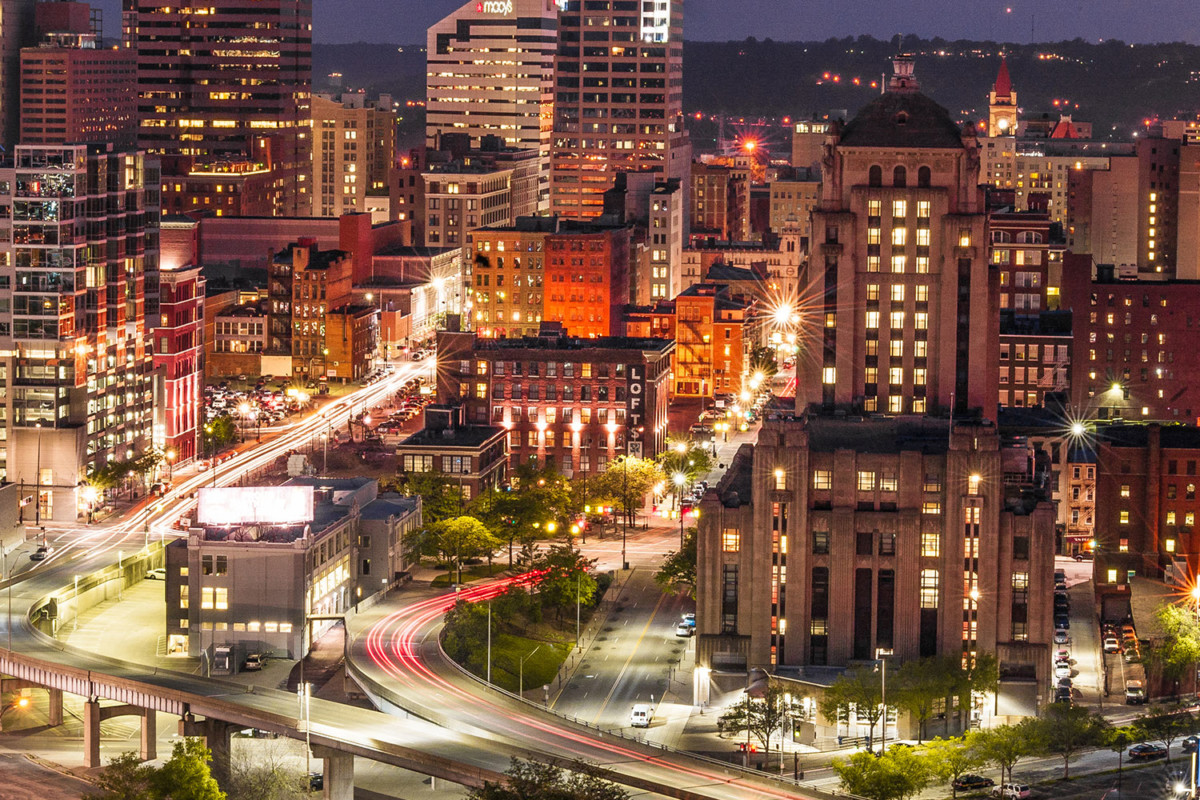 Everyone in a big coastal city has their last-straw moment. You know — the moment that makes you question why you live where you do.
Well, why do you? There's a better life waiting, and it's in Ohio. Ohio is affordable — as in, ranked as the number one most affordable state by U.S. News and third in Moody's Housing and Affordability Index.
Affordable — with an emphasis on quality of life.
And Ohio can boost your business. With 0% state-level corporate income tax, your business is given a head start. With other businesses big and small rolling in, you'll find yourself in good company.
Learn more about everything that Ohio can offer you and your career today.
Market Movers
U.S. stocks experienced gains across all three major indexes on Thursday. Here's a look at how sports-related stocks performed:
(Note: All as of market close on 3/17/22)
The Vermont Catamounts (28-5) face the Arkansas Razorbacks (25-8) on Thursday at KeyBank Center.
How to Watch: 9:20 p.m. ET on TNT
Betting Odds: Arkansas -5 || ML -200 || O/U 139* (Bet on DraftKings)
Pick: Expect the Catamounts to keep things close. Take Vermont to cover.
*Odds/lines subject to change. T&Cs apply. See draftkings.com/sportsbook for details.