The first official Formula 1 race was held in 1950, and over the last 71 years there's never been a full-time F1 driver from China — until Tuesday, when Alfa Romeo Racing added 22-year-old Guanyu Zhou to its team.
Peloton Looks to Raise Cash, Offers $1B in Stock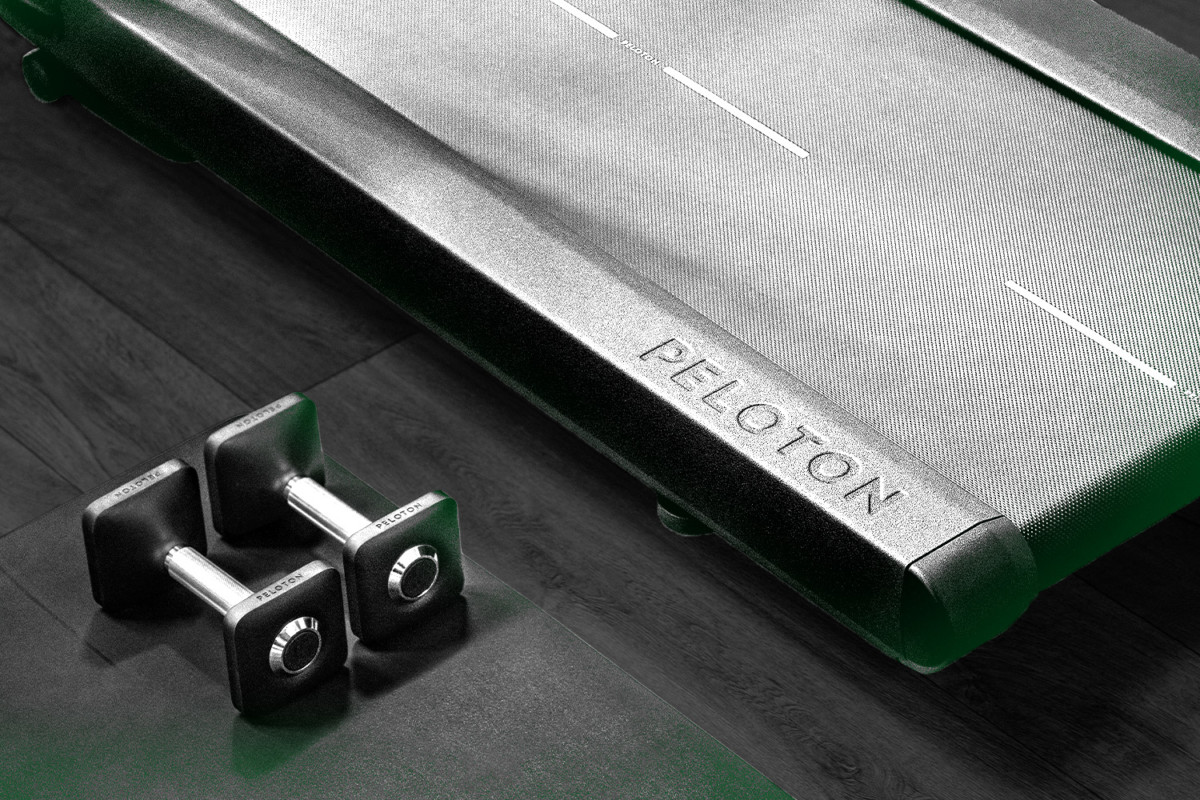 Peloton announced plans to sell $1.1 billion of its Class A common stock in an effort to come up with more cash as demand for its products slows.
The reported public offering of 23.9 million shares at $46 each contradicts the connected fitness company's statements earlier this month that it didn't need additional funds, despite a temporary hiring freeze and cutting its full-year revenue outlook by as much as $1 billion.
Peloton missed Wall Street revenue estimates of $810.7 million in fiscal Q1 2022, bringing in only $805.52 million — but new products and services continue to roll out.
The company recently unveiled the Peloton Guide, a connected strength product sold in a bundle for $495 with the company's new heart rate armband.
Peloton also began offering five classes on Delta Air Lines flights at the beginning of the month.
As part of the sale, Peloton expects to grant the underwriters a 30-day option to purchase additional shares of up to $150 million at the public offering price.
The company said accounts advised by T. Rowe Price Associates and affiliates of Durable Capital Partners and TCV are already interested in purchasing shares.
As of Tuesday's market open, Peloton shares have fallen almost 70% year-to-date.
Endeavor Reports $1.4B in Third-Quarter Revenue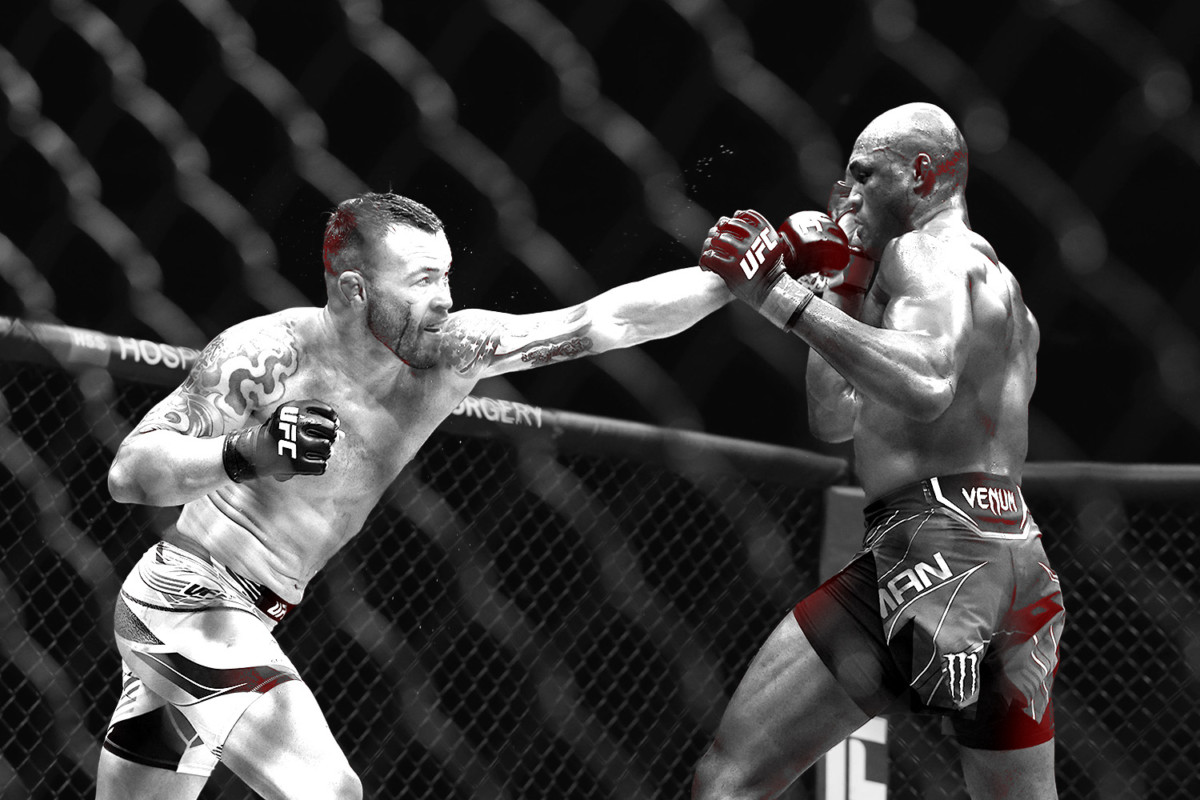 UFC and WME parent company Endeavor posted $1.4 billion in third-quarter revenue on Tuesday, recording $63.6 million in net income.
The company says it delivered its "best nine-month, year-to-date period in UFC history," for the span ending Sept. 30, despite third-quarter revenue for its owned sports properties division falling by $10.6 million year-over-year to $288.5 million.
Endeavor's events, experiences, and rights segment jumped $62.1 million to $446.3 million, though it was "partially offset by a decrease in media rights revenues."
During the quarter, Endeavor made a number of moves to expand its sports business.
The company announced its intent to acquire sports betting company OpenBet from Scientific Games for $1.2 billion.
It closed its reported $60 million acquisition of sports digital agency Mailman Group in July.
It participated in Fanatics' $350 million funding round in September.
The company is also reportedly teaming up with private equity firm Silver Lake to buy minor league baseball teams, and agreed to a deal with eBay last month to sell sports memorabilia.
Endeavor increased its full-year revenue guidance to between $4.89 and $4.95 billion.
SPONSORED BY ATHLETIC GREENS
The Healthy Habit Your Friends Are Doing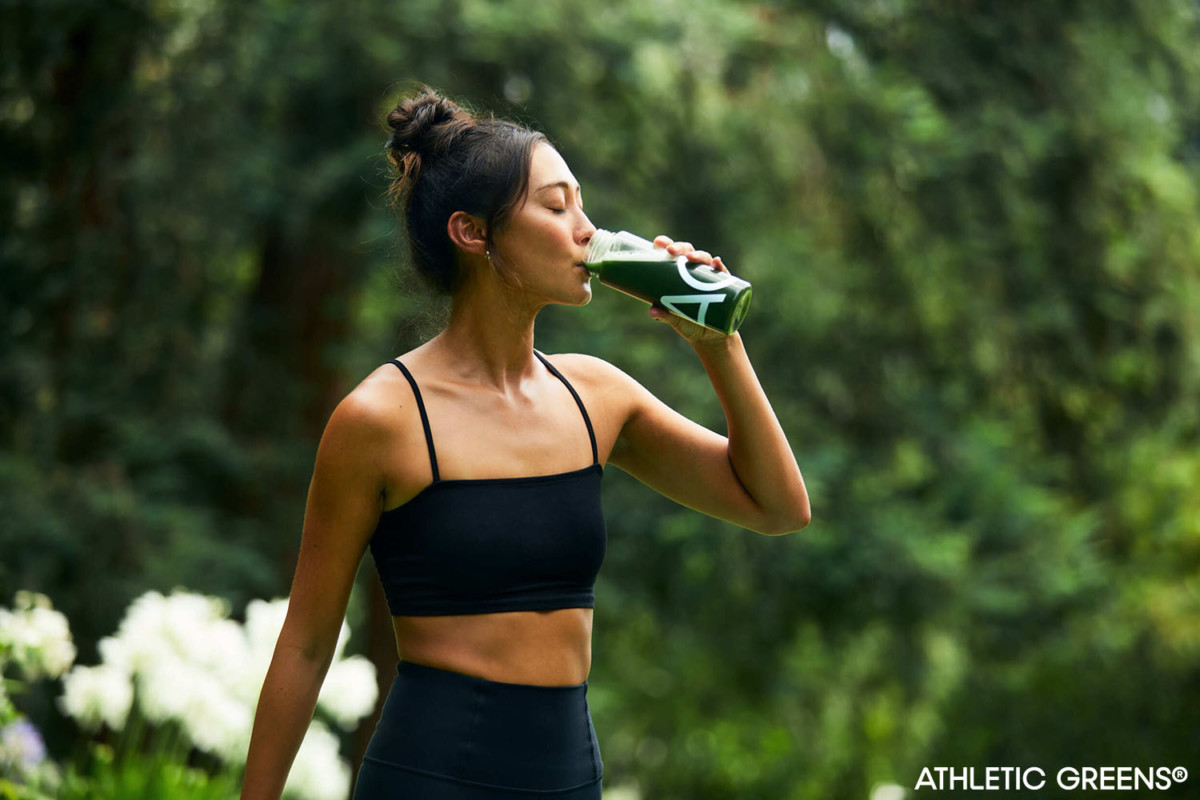 There is always someone in your circle who is doing it ALL to support a healthier lifestyle … chances are they're using AG1 by Athletic Greens.
AG1 is the holistic healthy beverage designed to support your foundational health. AG1 replaces that multivitamin and adds in a greens superfood complex, minerals, probiotics, and much more to support your recovery, focus, immune system, gut health and energy — in one simple serving.
Gone are the days of downing pills and stressing about what you should be doing. Athletic Greens has successfully combined 75 premium ingredients into one formula, so it's easy to cover the gaps in your diet. 
Invest in your health today and get a 1 year supply of Vitamin D and 5 free travel packs with your first purchase.
Federer-Backed On Holding Has Best Quarter Yet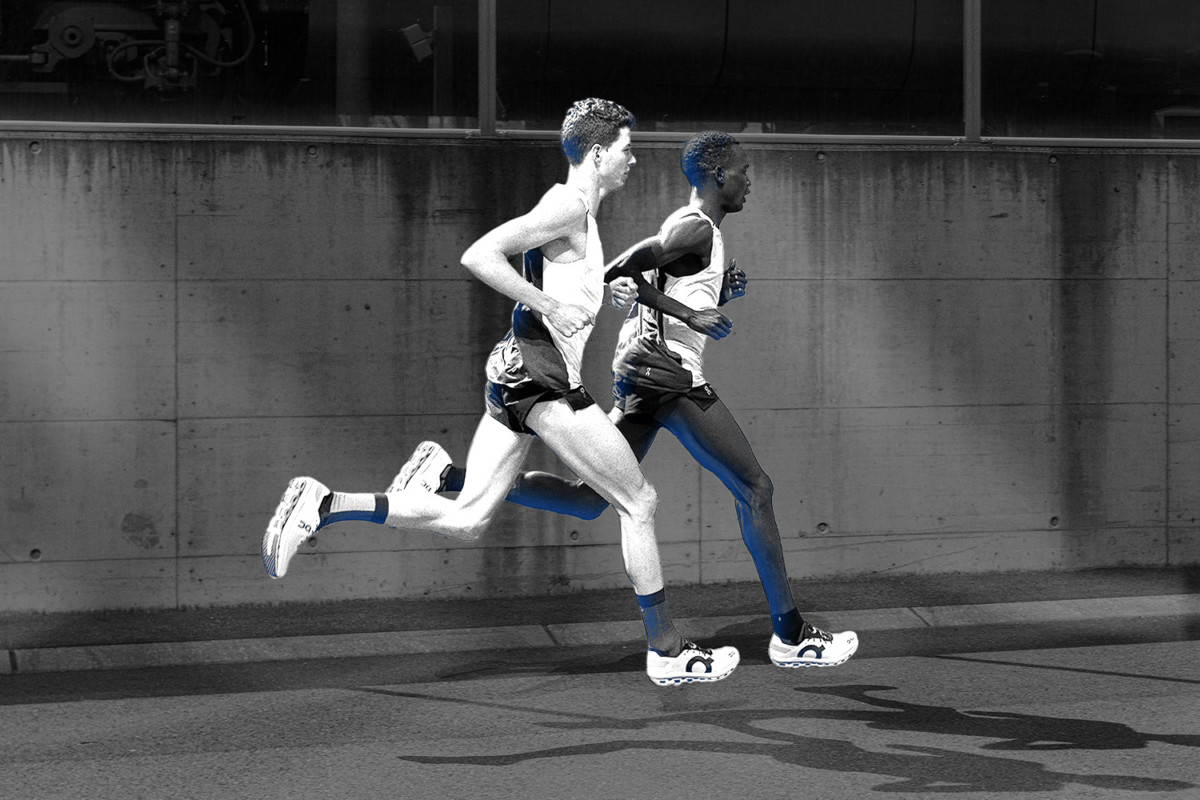 On Holding is off to the races after posting its best quarter to date.
The Roger Federer-backed running shoe brand recorded $235.2 million in net sales in the third quarter, a 68% year-over-year increase.
Direct-to-consumer sales grew 93% year-over-year, accounting for $81.6 million of the total. Wholesale revenue grew 56.7% to $153.4 million.
The brand showed strength in North America and Europe, which respectively comprised 51.5% and 40.5% of its total sales.
The company's adjusted EBITDA was $40.8 million.
On went public in September, raising $746 million through an IPO, with an estimated market value of $7.3 billion. Its stock leapt over 20% on Tuesday, bringing it to more than 13% above its initial price.
Federer has been the face of the brand since investing an undisclosed amount in 2019. In addition to its shoe sales, On offers a shoe subscription for its Cyclon model, made from recyclable materials.
The company acknowledged supply chain issues that are likely to affect its earnings in the near term, citing factory closures in Vietnam and higher shipping costs.
SPONSORED BY RHOBACK
The Best Activewear on the Market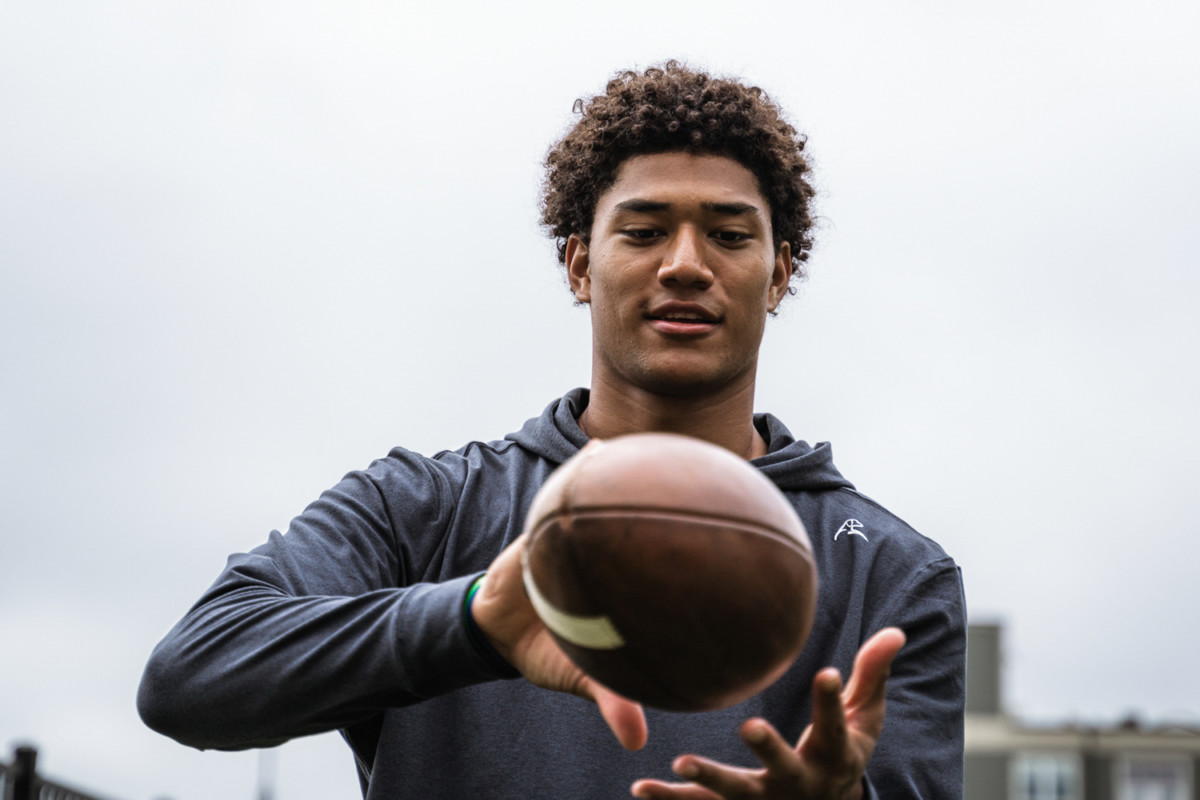 Fresh off some of the biggest NIL sponsorships with safety Kyle Hamilton and quarterback JT Daniels, Rhoback is gaining some major traction across the NFL and college football. Just like NIL itself, Rhoback is changing the game.
Known for developing the best fabrics on the market, Rhoback is one of the fastest-growing activewear brands in the country. And rightfully so. 
Rhoback has the softest and stretchiest hoodies, most comfortable tees, best fitting polos, and more. Good for game day, a night on the town, or a leisurely weekend on the golf course.
Ready to experience the best fitting and feeling activewear on the market? Shop now and use code FOS for 20% off their entire site!
Market Movers
Stocks were up across all three major indexes on Tuesday. Here's how sports-related stocks performed:
(Note: All as of market close on 11/16/21)
The Brooklyn Nets (10-4) host the Golden State Warriors (11-2) tonight at Barclays Center.
How to Watch: 7:30 p.m. ET on TNT
Betting Odds: Nets -3 || ML -150 || O/U 222*
Pick: Expect the Nets to come out on top in the absence of Klay Thompson. Take Brooklyn to cover.
Who ya got? Reply to this newsletter with your prediction for the Warriors-Nets winner and final score.
Shoutout: Congrats to FOS reader Mia Mundy for correctly predicting the Bulls' win over the Lakers last night!
*Odds/lines subject to change. T&Cs apply. See draftkings.com/sportsbook for details.
Ready to rep your favorite newsletter? Refer your friends and colleagues to Front Office Sports and you could win FOS merchandise.
It's easy to spread the word. Copy and paste your unique link below and share it in an email or on your timeline.
Your custom referral link: [RH_REFLINK]
Or use these one-tap sharing methods: