Mikyla Grant-Mentis continues to be a trailblazer on and off the ice. The 23-year-old just signed a one-year, $80,000 deal with the PHF's Buffalo Beauts that will make her the highest-paid pro women's hockey player in history. The deal comes under the PHF's new $750,000 salary cap.
Peloton Borrows $750M As Downward Cycle Spins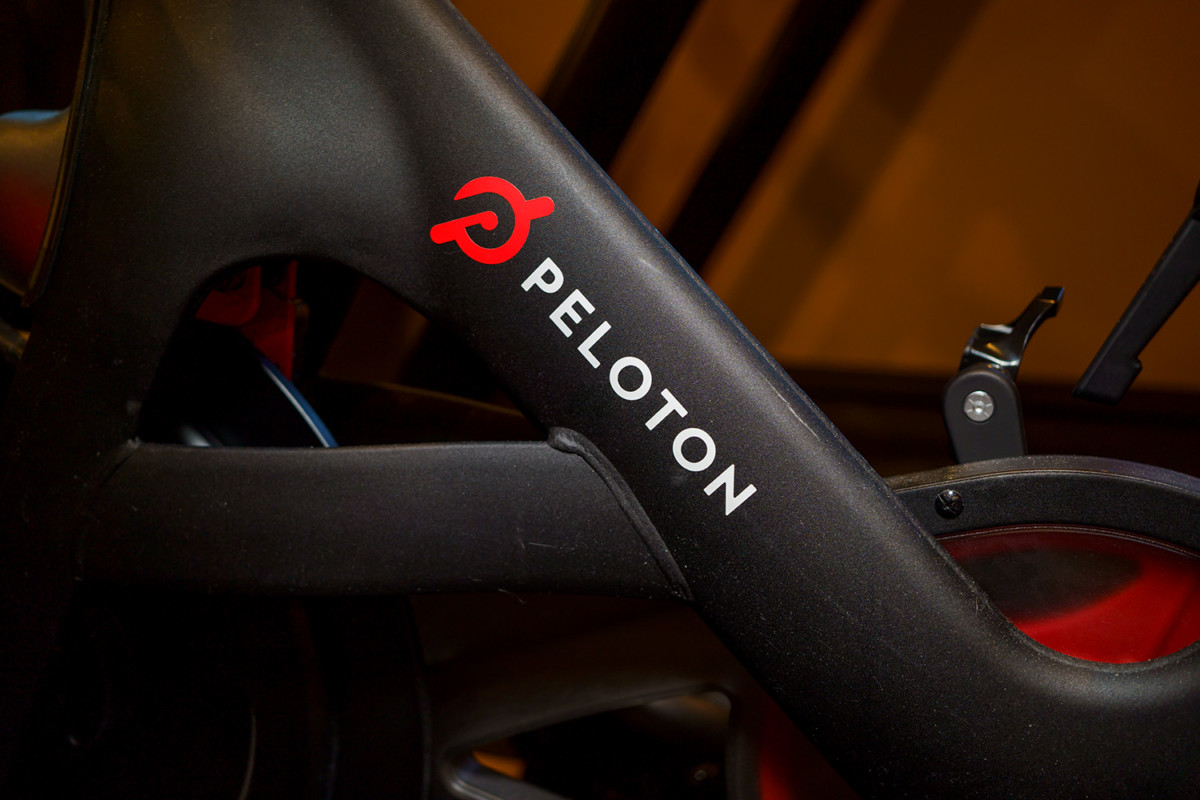 Peloton reported third-quarter revenue of $964.3 million, a 24% year-over-year drop from the $1.26 billion it posted the year prior, and a net loss of $757.1 million, a significant difference from last year's third-quarter net loss of $8.6 million.
The fitness company is running out of cash.
Peloton ended the quarter with $879 million in unrestricted cash and cash equivalents. Earlier this week, the company signed an agreement with JPMorgan and Goldman Sachs — the banks that led Peloton's IPO — to borrow $750 million in five-year term debt.
The company fell short of analysts' revenue estimates of $972.9 million despite a net addition of 195,000 connected fitness subscribers during the quarter, a 42% year-over-year increase.
With a total of 2.96 million connected fitness subscribers, Peloton expects its higher subscription prices will lower that number.
Peloton announced in April that subscriptions will raise by a respective $5 and $6 in the U.S. and Canada starting June 1, but hardware prices will fall.
Connected fitness products generated $594 million in sales during the quarter. Subscriptions brought in $370 million.
As of market close Tuesday, the company's stock was down 8.7%.
Tough Turnaround
In his effort to get Peloton on the right track, CEO Barry McCarthy said third-party retailers will soon be a part of the mix.
Peloton expects fourth-quarter revenue to land between $675 million and $700 million, short of analysts' expectations of $821.7 million.
Tom Brady Lands Richest TV Deal in History With Fox
When he retires from the NFL, Tom Brady will step into the richest contract in sports TV history.
Brady will make between $20 million and $25 million a year as Fox Sports' No. 1 analyst alongside announcer Kevin Burkhardt, sources told Front Office Sports.
That will carry the 44-year-old Brady past the $18 million annual salaries of Troy Aikman at ESPN and Tony Romo at CBS Sports.
Brady's pact is believed to be longer than the typical five-year deal. His total deal could be as long as 10 years for $250 million, said sources. According to the New York Post, Brady's 10-year-deal with Fox could be worth $375 million.
By comparison, Aikman's new deal will pay him over $90 million over five years, while Romo's will pay him $180 million over 10 years.
The seven-time Super Bowl champion will earn $332 million in salary and bonuses over his NFL career, according to Spotrac.
After briefly retiring in February, Brady announced he's returning to the Tampa Bay Buccaneers for his 23rd NFL season.
Fox Reports Earnings
Fox, which will televise two of the next three Super Bowls, announced Brady's hire during its third-quarter earnings call on Tuesday.
The network reported $3.45 billion in revenue and $290 million in net income, bolstered by $1.3 billion in ad revenue.
Year-over-year profits were down, however, due to "increased digital investment, higher sports programming rights amortization and production costs, and the write-down of certain scripted entertainment programming."
Update: Fox issued an additional statement Tuesday afternoon, saying: "What has been reported isn't an accurate description of the deal and we have not released details beyond what was disclosed on our quarterly earnings call."
SPONSORED BY FIDELITY
Exploring Life After the Game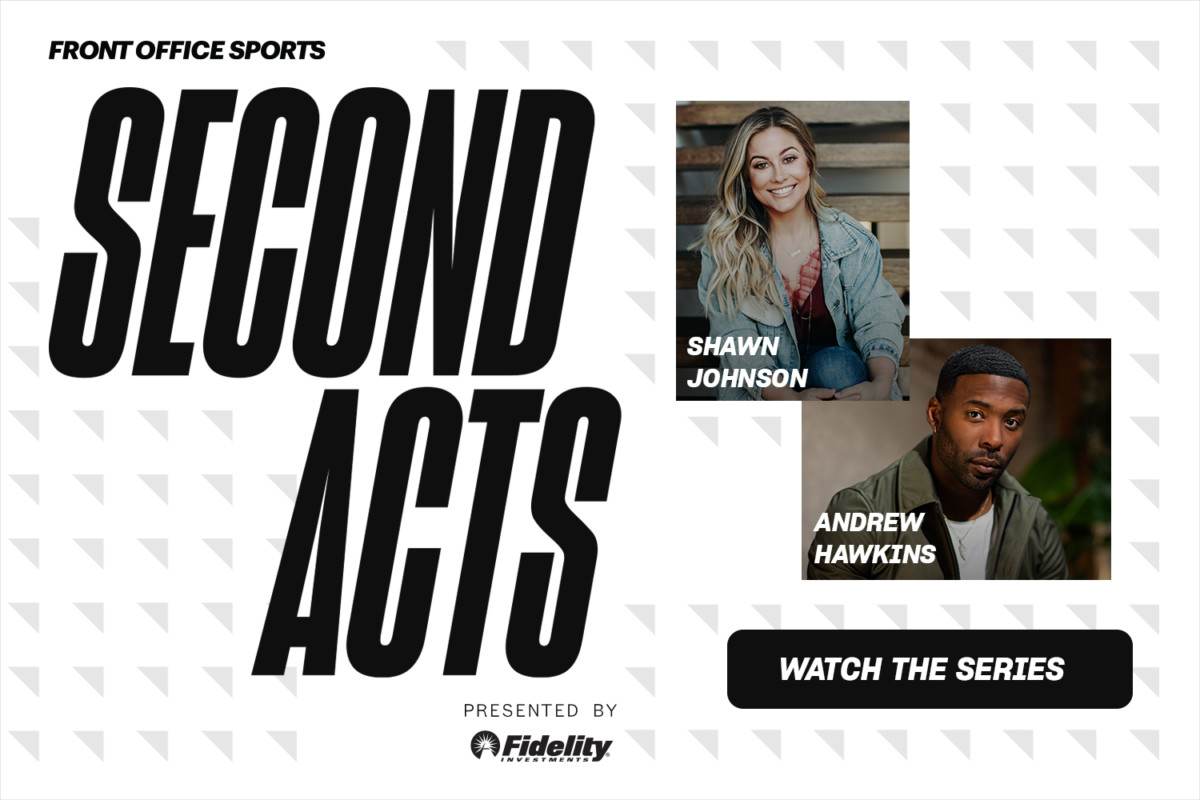 Ever wonder what your favorite players have been up to since retiring from their sport? 
Find out in Second Acts, an exclusive interview series where Front Office Sports sits down with former athletes about everything they've accomplished in their sport, and how they are thriving after the game in their second act. 
The first season, presented by Fidelity, episode lineup includes: 
Check out their inspiring second act stories here.
Entertainment Venues Keep Drive Shack on Fairway
Drive Shack, owner of golf-related leisure and entertainment businesses, generated $69 million in revenue in Q1 2022, up from $61 million for the same period last year.
The results were driven by Drive Shack's American Golf segment, its traditional golf business, which posted $54.6 million in revenue in Q1, a $1.8 million increase compared to Q1 2021.
The company's entertainment golf business, which includes Drive Shack venues and indoor golf experience Puttery, generated $14.2 million in revenue during the quarter, a 72% increase compared to the same period last year. Despite the favorable growth, Drive Shack reported a net loss of $18.9 million in Q1 2022, up from a loss of $10.9 million in Q1 2021.
Its two Puttery locations generated $4.4 million in revenue in Q1 2022.
Drive Shack venues reported a $1.6 million increase in revenue compared to Q1 2021.
Drive Shack has announced plans to invest in the development of new Puttery venues, and the company is on track to open seven locations by the end of 2022. In June, Drive Shack will open a Puttery in Washington, D.C., with venues coming to Houston and Chicago in Q3 2022.
Major Investment
In July 2021, four-time golf major champion Rory McIlroy and his investment group, Symphony Ventures, invested in Puttery. Symphony has committed at least $10 million for 10% ownership of each venue that opens through 2023.
More than 130 million people play mini-golf each year, and the industry's annual revenue exceeds $1 billion.
SPONSORED BY FOS PRO
Creator Enablement and New Commerce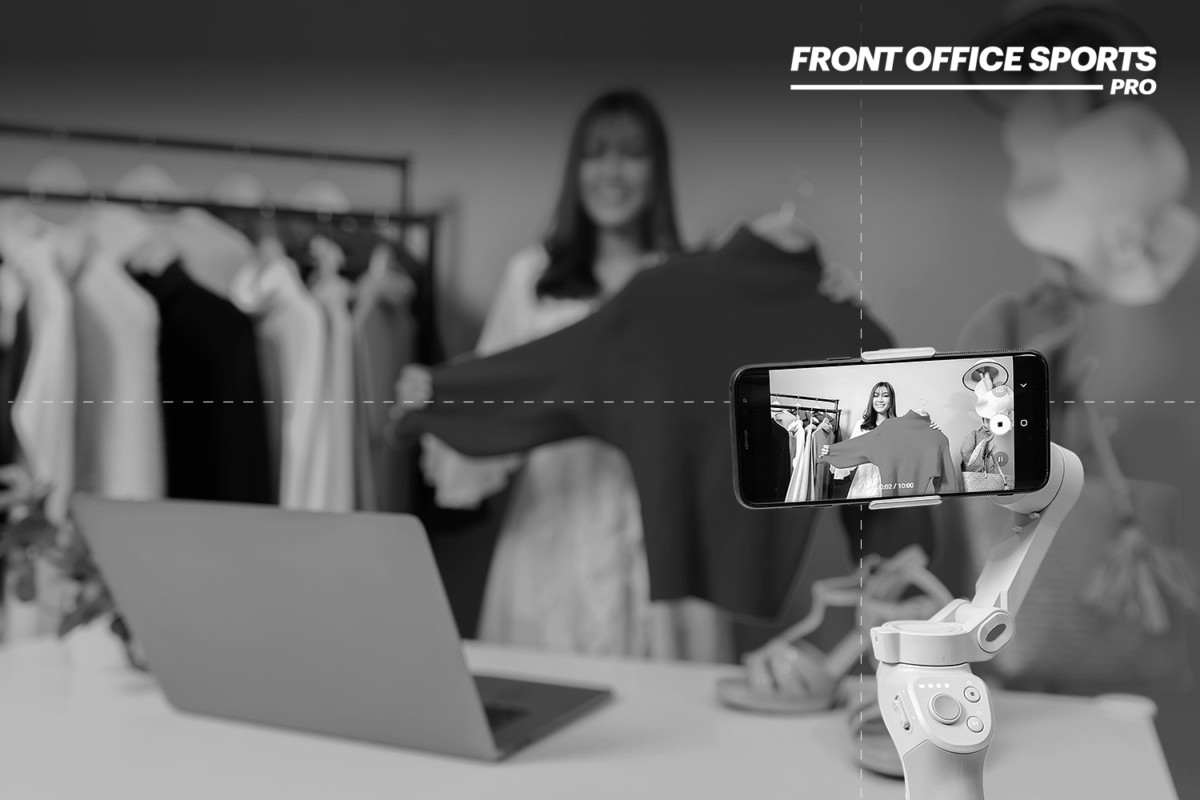 Front Office Sports Pro provides actionable, timely insights on the most promising opportunities where sports meets industry. Each month, members receive three industry reports, access to our private market deals database, industry investor directory, and weekly emails providing insights from the platform.
Our most recent report, Creators and Commerce, explores:
The growth of the direct-to-consumer e-commerce market over the past three years.

The transition from traditional marketing to influencer and creator marketing platforms.

How the global shift from retail to e-commerce has fueled several trends including social commerce, short form video advertising, and micro-influencer campaigns.
Be the most-informed member of your team with cutting-edge reports on the most tactical opportunities where sports meets industry. No jargon, no BS, no agenda.
Claim your one week trial access today!
Market Movers
U.S. stocks were mixed on Tuesday. Here's a look at how sports-related stocks performed:
(Note: All as of market close on 5/10/22)
The Dallas Mavericks face the Phoenix Suns on Tuesday at the Footprint Center. The Western Conference second-round playoff series is tied 2-2.
How to Watch: 10 p.m. ET on TNT
Betting Odds: Suns -6 || ML -250 || O/U 215
Pick: Expect the Suns to bounce back from two consecutive losses. Take Phoenix to cover.
Ready to rep your favorite newsletter? Refer your friends and colleagues to Front Office Sports and you could win FOS merchandise.
It's easy to spread the word. Copy and paste your unique link below and share it in an email or on your timeline.
Your custom referral link:
Or use these one-tap sharing methods:
Your referral count: [RH_TOTREF]