Something tells us you deserve a break. Check out the $500 Airbnb gift card giveaway in our Convo Starters section below and start planning that vacation. 🌴
Peloton Strikes Deal with Verzuz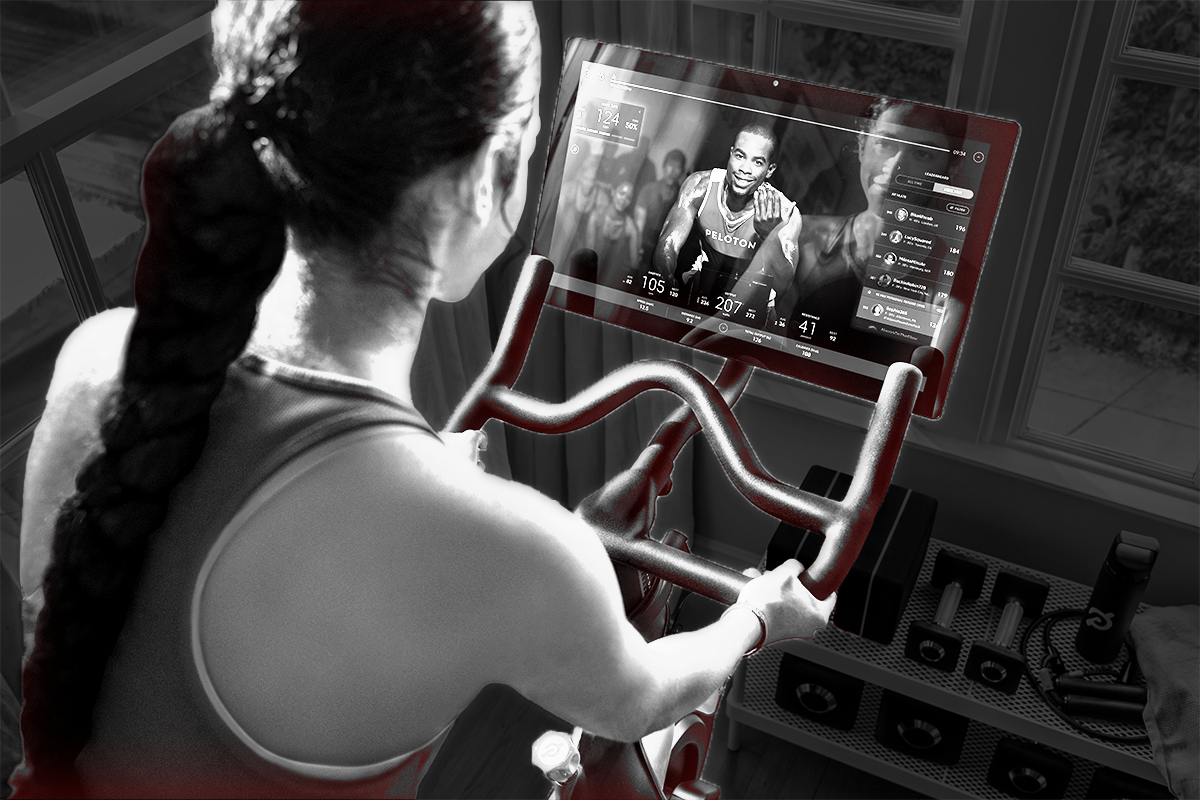 Gyms are reopening, but Peloton just added another reason to work out at home.
The popular connected fitness company struck a deal with Verzuz, the music competition venture started by multiplatinum-selling producers Timbaland and Swizz Beatz. The collaboration will feature workouts set to a playlist from the dueling artists, starting with R&B legends Brandy and Monica, followed by a battle between the Verzuz founders.
Verzuz, which typically livestreams on Instagram, has previously featured battles between artists ranging from Alicia Keys and John Legend to Snoop Dogg and DMX. Verzuz was acquired by the Triller Network in March in a deal that provided equity stakes to the performers who had already been featured in the series.
Peloton has been making big moves with high-profile musicians and apparel brands.
In November, Peloton signed Beyonce to a multi-year partnership that involves gift Peloton subscriptions to students at HBCUs.
Peloton released exclusive music for the first time in December, working with Big Boi, Chromeo, and DJ Dillon Francis on a series of Elvis Presley covers.
Peloton launched a lifestyle apparel brand with Adidas last week, and has previously worked with Nike and Lululemon.
The company has run into trouble for its use of music in the past. In February, Peloton settled a lawsuit brought by members of the National Music Publishers' Association, who sought over $300 million in damages from the alleged use of thousands of unlicensed songs.
Serie A TV Saga Comes to An End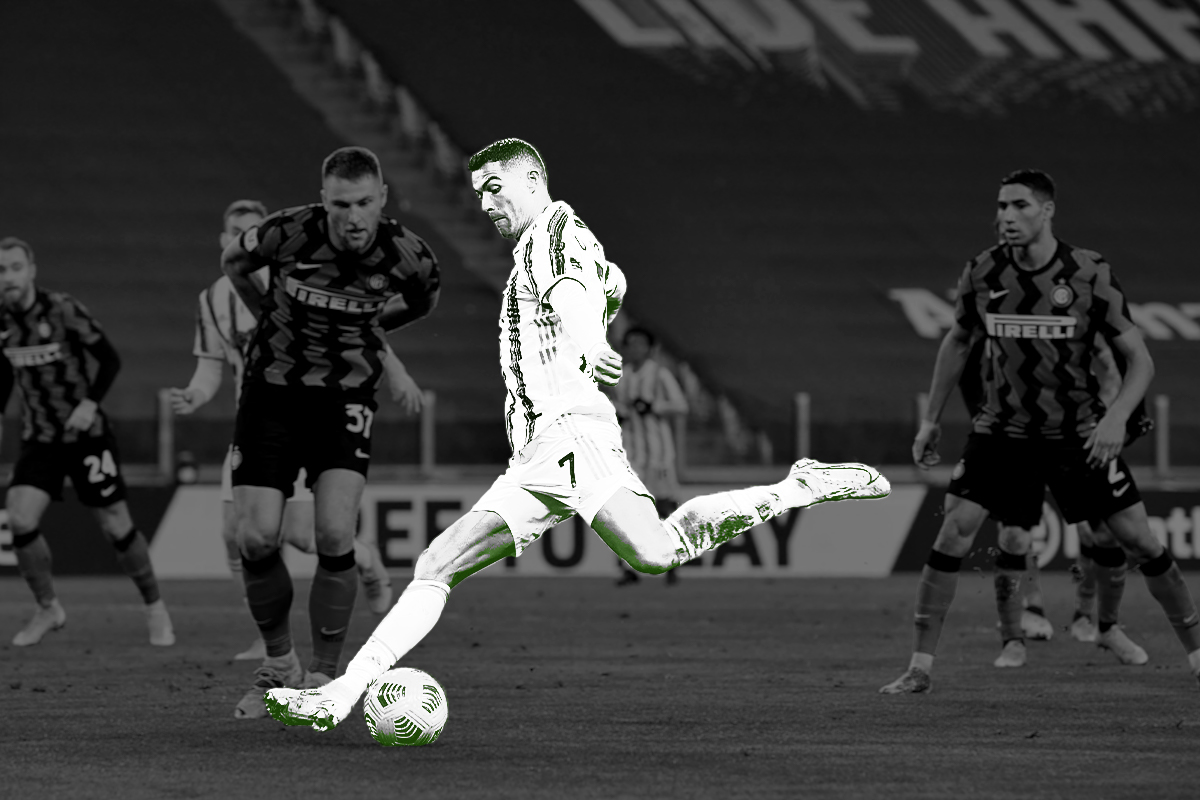 DAZN has officially secured Italian broadcasting rights to Serie A, the country's top-flight soccer competition. The league's rights were previously shared by DAZN and Sky, a unit of Comcast.
Serie A was targeting $1.17 billion per season for the rights but landed on a three-year, $2.95 billion deal. DAZN will have exclusive rights for seven out of 10 fixtures per match day.
The deal is smaller than the league's current contract, which seems to be a commonality across soccer leagues — Bundesliga saw a 5% decrease in its latest broadcasting deal, as well.
Nine of the league's 20 clubs had previously held out on approving the deal, citing concerns about abandoning a subscription base Sky had built since it began airing Serie A in 2003. DAZN's bid was set to expire Monday, but 16 of the 20 teams accepted the offer on Friday.
DAZN is shifting to a Europe-focused strategy. Prior to the new Serie A deal, it cut its contract with the MLB, backed out of its streaming the UEFA Champions League in Asia, and pulled Serie A from its Brazil platform.
The streaming service also won Bundesliga rights last year.
Comcast, whose $2.65 billion offer was outbid, is starting to scale back spending on sports rights.
CBS recently secured the league's U.S. broadcast rights in a three-year deal worth $225 million. Sky is set to enter talks over non-exclusive rights packages, per Reuters.
SPONSORED BY ALT
Turn Sports Cards into an Investment Portfolio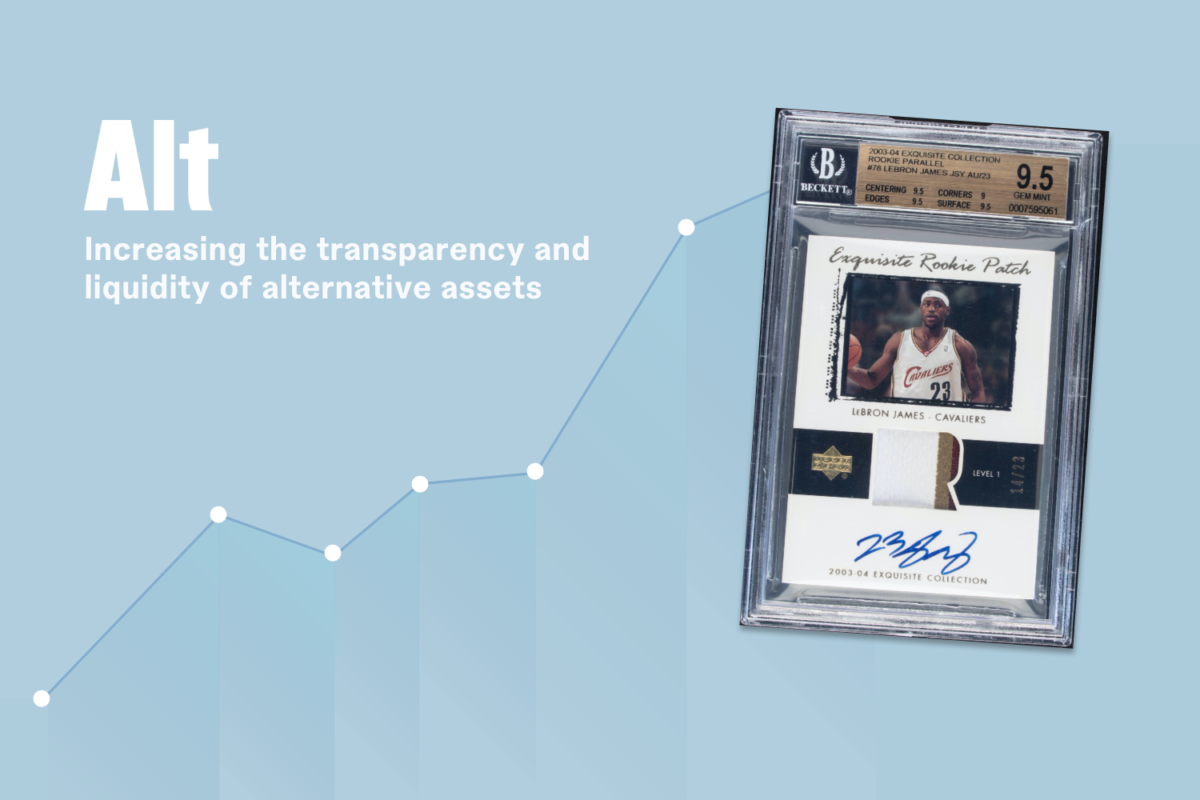 Crypto crossed the $60,000 mark this year, which means it's time for you to find your next investment strategy. With Alt, you can invest in sports cards as easily as you can invest in stocks.
Alt Value provides you with the current market value of your cards so you know what you should be buying and selling at any time to hit your investment goals. And, the company's dedicated exchange integrates automatically with its robust portfolio management, making Alt the only platform that allows you to make sports cards a legitimate investment strategy.
Start building your portfolio today to get access to the Alt Value of all of your cards, plus browse the exchange with thousands of investment-grade cards.
Olympic Fans 'In the Dark' Waiting for Refunds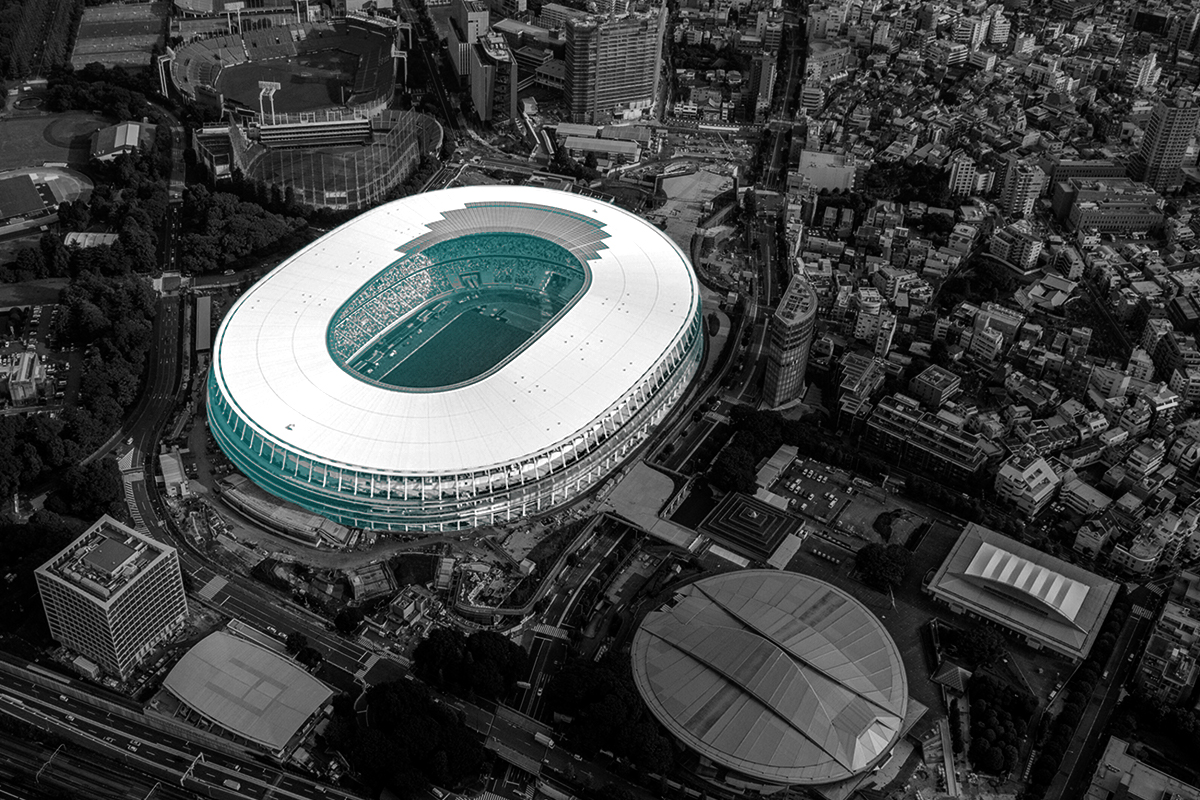 Earlier this month, Japan made the call to block international spectators from attending the Tokyo Olympics and Paralympics due to the pandemic. The decision has led to a flood of refund requests — more than $10,000 in some cases — from fans who purchased tickets years ago.
"At this point, they've held our funds for two years already, and I'm concerned it's going to take months more to get them back again," Olympics fan Monica Treese told The New York Times. "Everyone is still in the dark. We're just waiting."
The right to sell tickets to foreign fans is granted by local Olympic organizers, who contract with authorized resellers to distribute the tickets. The base cost goes to the organizers, while resellers are allowed to charge handling and processing fees that go directly to them.
Approximately 600,000 tickets were sold to international fans, and around 68,000 American fans were expected at the games.
CoSport, the exclusive rights holder for Olympic ticket sales in the U.S., will not refund a 20% handling fee for American fans, per Yahoo.
"I find it amazing that they intend to simply keep the 20% surcharge which they assessed on tickets, which we will never be permitted to use. As a point of reference, this amounts to nearly $2,000 for our family," said a fan in a message to The New York Times.
However, Team GB Live, the official reseller in the U.K., will offer full refunds.
The

third installment

of Dustin Poirier vs. Conor McGregor is almost official. Even though no contract has been signed, the bout is reportedly set to take place in July for UFC 264. The trilogy stands to be one of the most lucrative fight series in UFC history. In January, Poirier defeated McGregor by TKO in the rematch from their first meeting in 2014.

Nexon, a Tokyo-based video game publisher, has

invested

$874 million in four major video game and toy companies: Bandai Namco, Konami, Sega Sammy, and Hasbro. The investment is part of a $1.5 billion initiative to help "overlooked and undervalued" entertainment companies.

Electronic Arts announced its new next-gen golf video game, "EA Sports PGA TOUR." The game is in development and a launch date is expected in the next few months. The title will compete with "PGA TOUR 2K21."
March Subscriber Giveaway: We're giving away a $500 Airbnb gift card this month for you to use whenever you're ready to travel again. For every friend or colleague who subscribes to FOS with your custom referral link by the end of March, you get one entry into our giveaway. If you don't win the $500 gift card, five runners-up will also win an FOS VIP care package.
SPONSORED BY SATISFI LABS
Maximizing Fans' Revenue Potential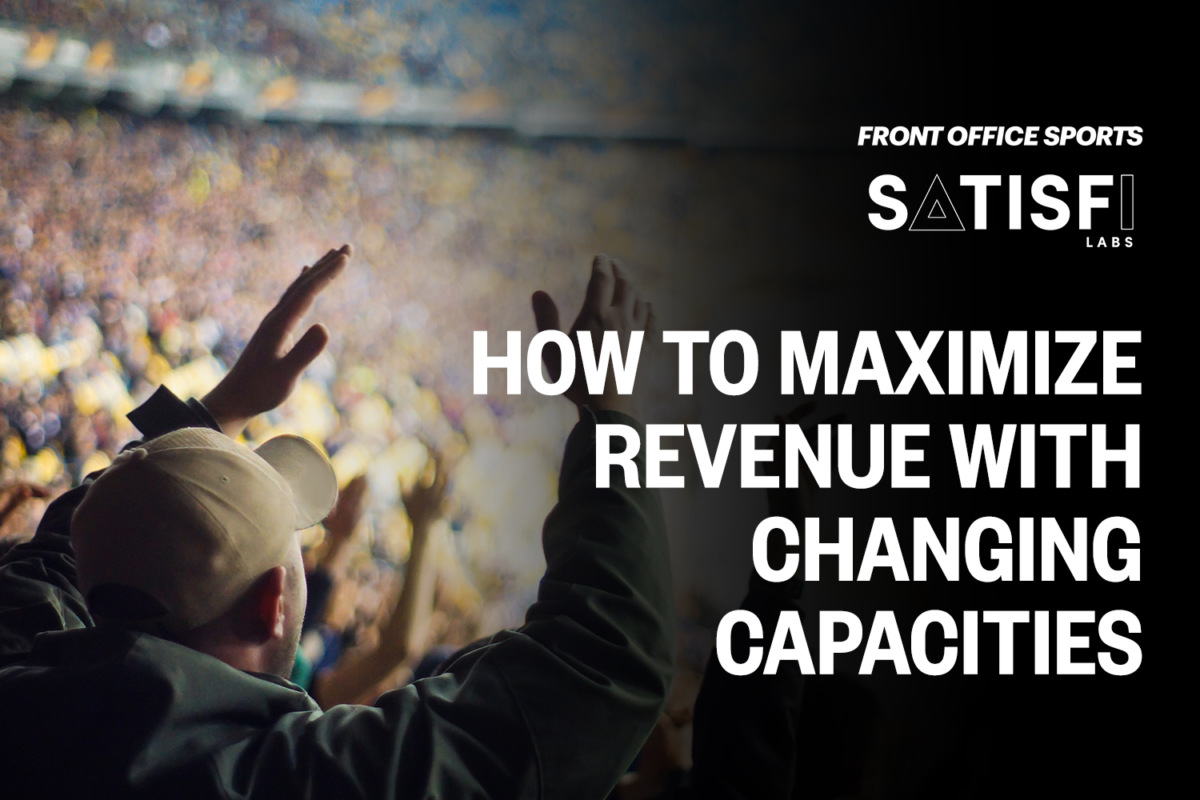 On Thursday, April 1 at 1PM ET, Satisfi Labs presents an interactive webinar discussion on maximizing fans' revenue potential in the ever-changing new normal. 
Industry leaders Caroline Morgan of the LA Dodgers, Aaron LeValley of AEG and Penn State Associate Athletic Director Rob Kristiniak join Satisfi Labs CEO Don White to discuss how they are looking to grow non-ticket revenue on-site through premium experiences, efficient upsells, and quicker reaction to fan data. 
Participants will also learn: 
Opportunities for teams and venues to increase the average order value of a fan, especially those new to the venue. 

What the live event industry is putting in place to increase non-ticket revenue. 

Where leaders are investing time and resources to maximize non-ticket revenue opportunities. 
Register now and grab your seat!
U.S. stocks dipped on Monday as bank share prices declined following a forced $20 billion liquidation by private hedge fund Archegos Capital last week. Here's a look at how sports-related stocks performed:
Up:
World Wrestling Entertainment, Inc. (NYSE: WWE) gained 2.07%
Allied Esports Entertainment Inc. (NASDAQ: AESE) gained 1.79%
Activision Blizzard, Inc. (NASDAQ: ATVI) gained 1.75%
Down:
DraftKings Inc. (NASDAQ: DKNG) dropped 8.49%
Penn National Gaming, Inc. (NASDAQ: PENN) dropped 7.85%
ViacomCBS Inc. (NASDAQ: VIAC) dropped 6.68%
(Note: All as of market close on 3/29/21)
The Los Angeles Clippers (31-16) host the Milwaukee Bucks (29-16) tonight. The Clippers are looking for redemption after the Bucks defeated them by five points last month. Giannis Antetokounmpo is set to return following his absence due to a knee injury.
How to Watch:
10 p.m. ET on NBA TV
Betting Odds:
Clippers -2.5 || ML -136 || O/U 231.5
Pick: The Clippers have gained traction in the West with a 7-3 record in their last 10 games. Coming off back-to-back losses to the Celtics and Knicks, the Bucks travel to Los Angeles in need of a win as they kick off a six-game road trip. The Bucks are 1-5 against the spread in their last six games, while the Clippers are 5-1. Take Los Angeles to cover and lean under.
Who ya got? Reply to this newsletter with your prediction for the Bucks-Clippers winner, final score, and high scorer. Nail it, and you get a mention in Tuesday's FOS PM. Don't forget to include your Twitter handle.
Shoutout: On Friday, we asked FOS readers to pick the winner of the Ngannou-Miocic bout, whether it would go the distance, and if no what, what round it would end. No one expected Ngannou to upset Miocic with a round two TKO for his first UFC Heavyweight championship.