The league's viewership woes were a hot topic during the Orlando restart, but things are looking up for the new season.
Early NBA Viewership Results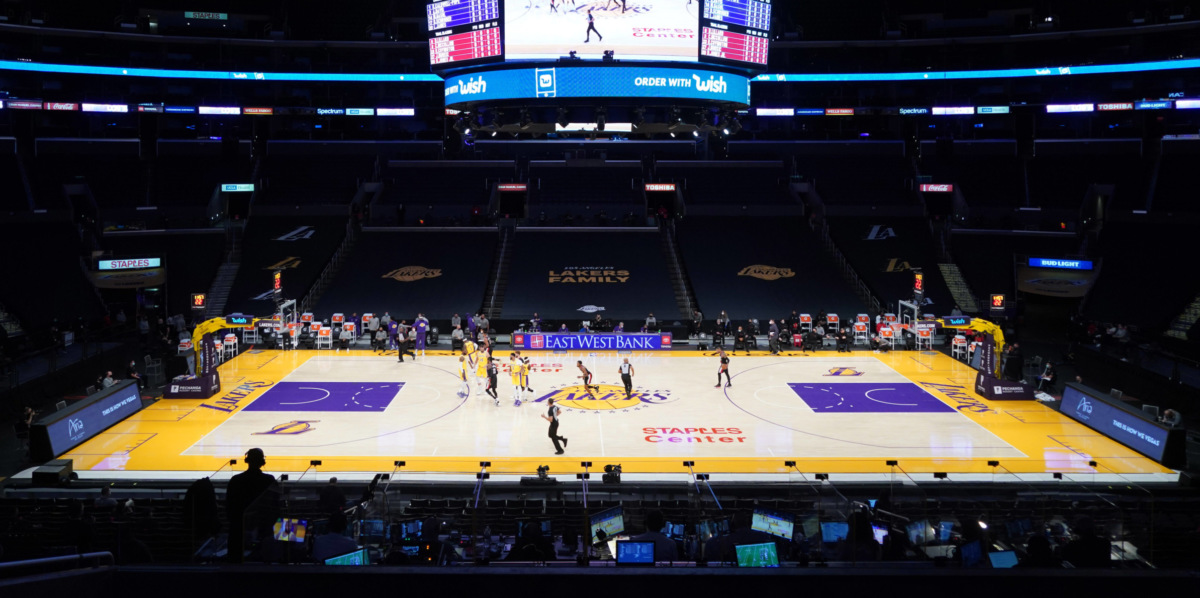 The NBA likely has mixed feelings about its audience size for opening week of the 2020-21 season.
Viewership on ESPN, ABC and TNT from Dec. 22 to 25 was up 67% compared to last year. The nine-game slate averaged 3.4 million viewers across the networks, making it the league's most-watched opening week since 2012.
Christmas Day fell during Opening Week and yielded big numbers:
ESPN's airing of the Heat-Pelicans game averaged 3.495 million viewers, up 5% from last year's comparable game.
The network's second game between the Clippers and Nuggets averaged 2.056 million viewers, a 21% increase from last season.
The Mavericks-Lakers primetime game averaged 7.01 million viewers on ABC and ESPN, the ninth-largest regular season audience since 2012.
Balanced Attack: Opening Week 2020 also saw a 67% increase from 2019 in average minutes watched on NBA League Pass.
The league's social media platforms had a 36% rise in video views and a 279% bump in minutes watched compared to last year.
Put Into Context: Opening Week 2020 still pales in comparison to past iterations.
The Mavericks-Lakers contest was down 35% in ratings and 20% in viewership from last year's Clippers-Lakers showdown, making it the lowest-rated primetime Christmas game since 2017.
The Nets' 28-point victory over the Celtics drew 4.28 million viewers, and was the lowest-rated and least-watched NBA Christmas game in at least 20 years.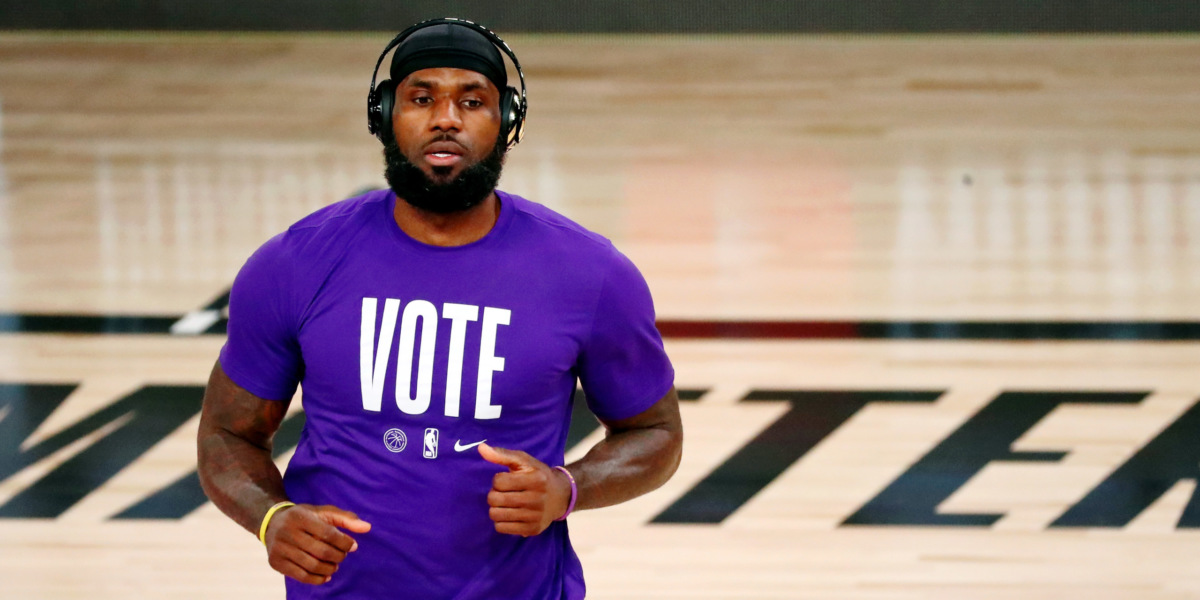 According to a recent Harris Poll, one in four Americans would be "more willing" to get a COVID-19 vaccination if LeBron James, Serena Williams, Tom Brady or Michael Jordan did so first.
The stat legitimizes a train of thought experts have grappled with for weeks: whether or not certain celebrities should jump the line for a vaccine in order to encourage public adoption. 
Vaccines aren't likely to be widely available to the general public for months. As planning for educational campaigns gets underway, experts hope that some influential individuals will get vaccinated on camera — but note that even a simple vaccine PSA could help.
NBA Commissioner Adam Silver has said the league will "very likely be part of some public service campaigns."
Several city and state health departments told Yahoo Sports that sports figures will "definitely" or likely be involved in vaccination efforts.
Spokesmen for two prominent college coaches said the coaches would be willing to participate.
After already launching a $50 million "national vaccine education effort," the Ad Council said that it is "exploring working with athletes."
SPONSORED
Personal Finance, In The Palm of Your Hand

To get your finances ready for the future, you need a multi-pronged approach.
Thankfully, Acorns makes it incredibly easy to grow your money (in under 5 minutes):
Save More: Automatically invest spare change in a diversified portfolio, set aside money from each paycheck, and get money tips from financial experts.
Spend Smarter: Get the only heavy-metal debit card that saves and invests for you, with no hidden fees, real time Round-Ups, and Smart Deposit.
Earn Money: Earn bonus investments from more than 350 brands while you shop (i.e. Walmart, Nike, Apple, Walgreens)
Sign up for Acorns today and set yourself up for a financially stable future.
Peloton's Exclusive Tunes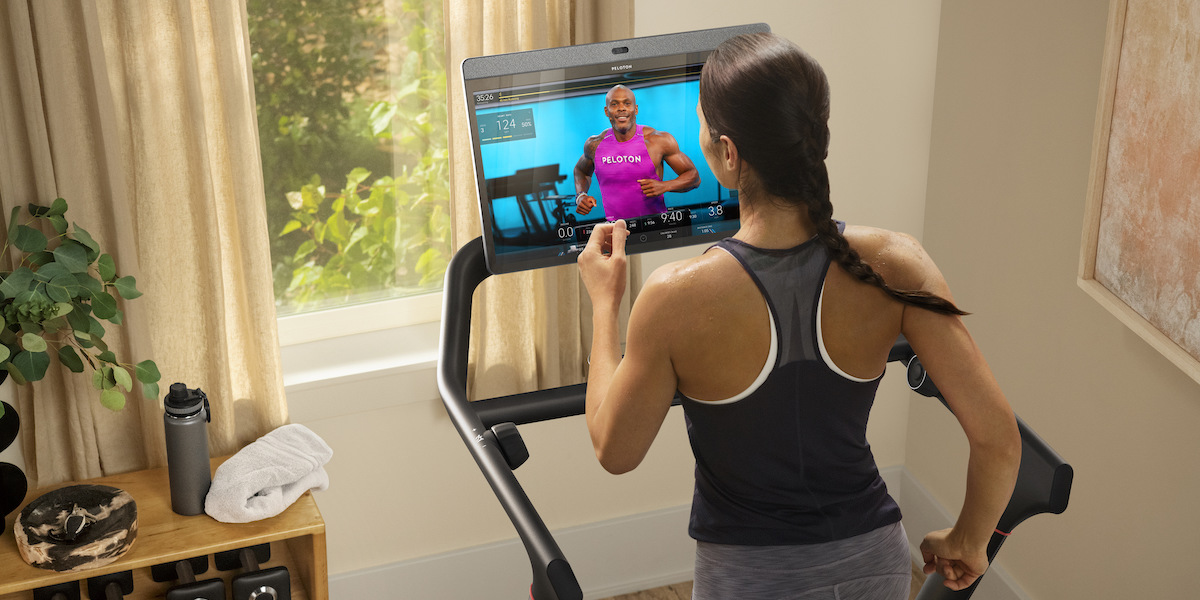 Peloton's massive 2020 is ending on a high note.
The connected fitness company released three exclusive remixes of Elvis Presley hits to be used across its classes, marking the first time that Peloton will use music created specifically for its platform.
The remixes by DJ Dillon Francis, Outkast's Big Boi and electro-funk duo Chromeo are part of an extended 60-day free trial offer for the Peloton app. Early in the pandemic, the company extended its free trial to 90 days — but had reverted to 30 days in recent months.
In February, Peloton settled a lawsuit filed by members of the National Music Publishers' Association that sought more than $300 million in damages over the alleged use of thousands of unlicensed songs.
Financial terms of the settlement were not disclosed, but as part of the agreement, Peloton and the organization entered into a partnership to "work together to further optimize Peloton's music-licensing systems and processes."
Peloton's exclusive remixes come after a year full of artist partnerships for themed workout series and a multi-year content deal with Beyoncé.

Peloton reported in its most recent earnings statement that its number of paid users had quadrupled to more than 500,000 members. The company's stock price is up more than 417% year-to-date.
The Cleveland Browns closed their facility Wednesday to conduct contact tracing after a coach and a practice squad player tested positive for COVID-19.

The English Premier League said it has "full confidence" that the 2020-21 season will continue as planned, despite a rise in positive COVID-19 cases that led to two match postponements in three days. 

Former Heisman Trophy winner Johnny Manziel agreed to join Fan Controlled Football, the most notable player to sign with the startup league to date.

Juventus renewed its jersey sponsorship with Jeep in a deal that will bring the Serie A champions $55 million per season through 2023-24.
SPONSORED
Free Shipping From Warby Parker

Looking for new glasses? Check out this end-of-year treat from Warby Parker: Order multiple pairs of prescription eyeglasses or sunglasses—including frames with progressive and blue-light-filtering lenses—and get 15% off.
U.S. stocks look to close 2020 with noticeable gains, finishing Wednesday higher even as the pandemic continues to weigh on the economy. Here's a look at how sports-related stocks performed today:
Up:
Monarch Casino & Resort (NASDAQ: MCRI) gained 5.51%
Peloton Interactive (NASDAQ: PTON) gained 3.24%
Scientific Games Corp. (NASDAQ: SGMS) gained 3.10%
Down:
Allied Esports Entertainment (NASDAQ: AESE) dropped 6.55%
Dave & Buster's Entertainment (NASDAQ: PLAY) dropped 2.37%
Penn National Gaming (NASDAQ: PENN) dropped 1.34%
(Note: All as of market close on 12/30/20)
Portland Trail Blazers vs. Los Angeles Clippers: The Blazers (2-1) are looking to pick up their third straight win after two days of rest following a victory over the Los Angeles Lakers. The Clippers (3-1) are coming off a convincing Tuesday night win over the Minnesota Timberwolves. Tonight's game marks the teams' first meeting since tensions flared during and after a heated matchup in the Orlando bubble.
How to watch:
7:30 on NBA TV & Fox Sports Prime Ticket
Betting odds:
Clippers -3.5 || ML -160 || O/U 226.5