To the victors go the spoils — and for the defending world champion Atlanta Braves, that includes a new menu item at Truist Park called the World Champions Burger, which will cost fans $151. The half-pound burger includes gold-leaf-wrapped foie gras and grilled cold-water lobster tail. Why $151? It represents the franchise's 151 years of existence.
Panthers $2B HQ Project Could Be 'Permanently Abandoned'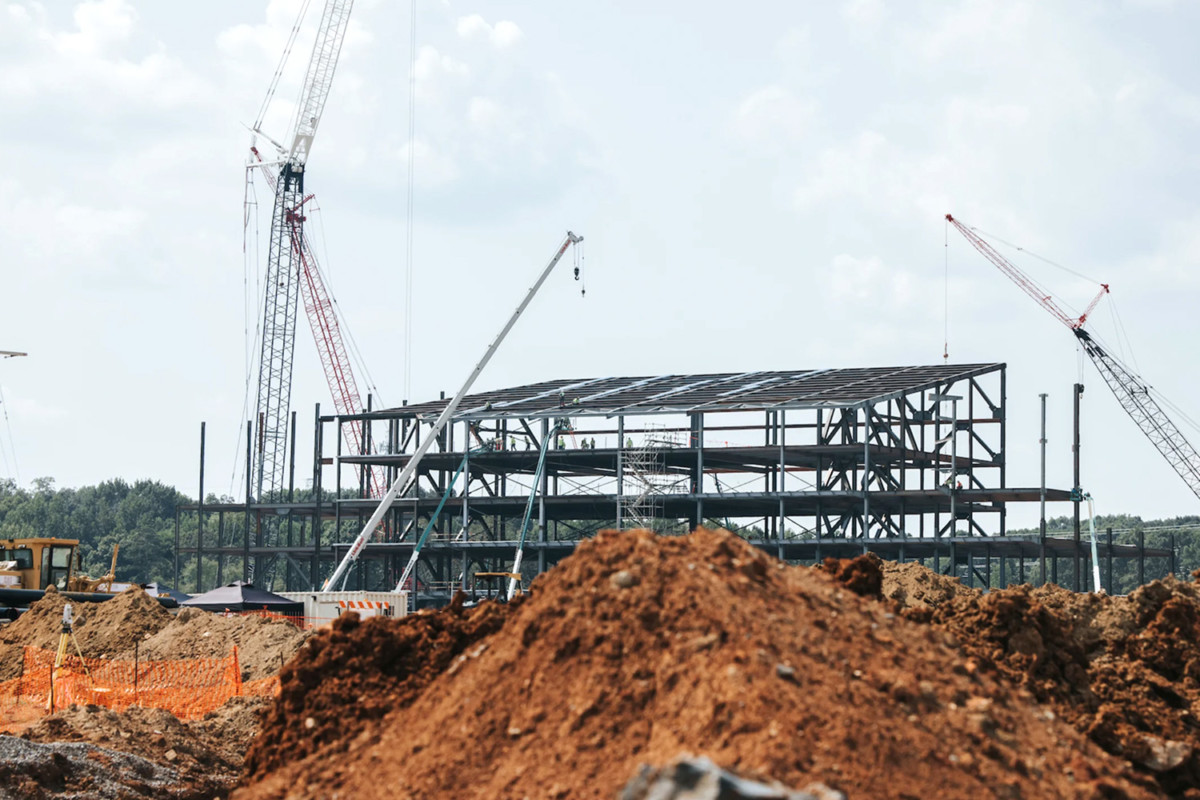 The Carolina Panthers have been silent about their unfinished headquarters development, and a York County councilman told Charlotte Business Journal that he thinks the team has permanently abandoned the project.
Tepper Sports and Entertainment, the Panthers' parent company, paused work on the 240-acre development nearly one month ago due to Rock Hill's failure to distribute $225 million worth of bonds for infrastructure improvements.
"This is going to be a stain on our name for other businesses," councilman Bump Roddey said, acknowledging that the city didn't keep its end of the bargain. Roddey believes the Panthers will seek to recover their expenses from the city of Rock Hill.
CBJ reported that earlier estimates showed private investment on the project would total as much as $2 billion upon completion, with local and state governments committing $400 million.
The project included a 5,000-seat stadium field, an indoor practice center, and medical, training, and nutrition facilities. Tepper, which owns the plot, has plans to develop the area over the next 20 years.
Silence Speaks
Tepper Sports hasn't commented on the project since its March statement, where it revealed it had already invested more than $170 million in the project. The company has also not agreed to a new financing program proposed by York County.
"My best guess is they're not saying anything because they're working on the legal part," Roddey said. South Carolina Gov. Henry McMaster is more confident, commenting "we certainly think everything will be ironed out soon."
ESPN Launches NFTs with Brady's Autograph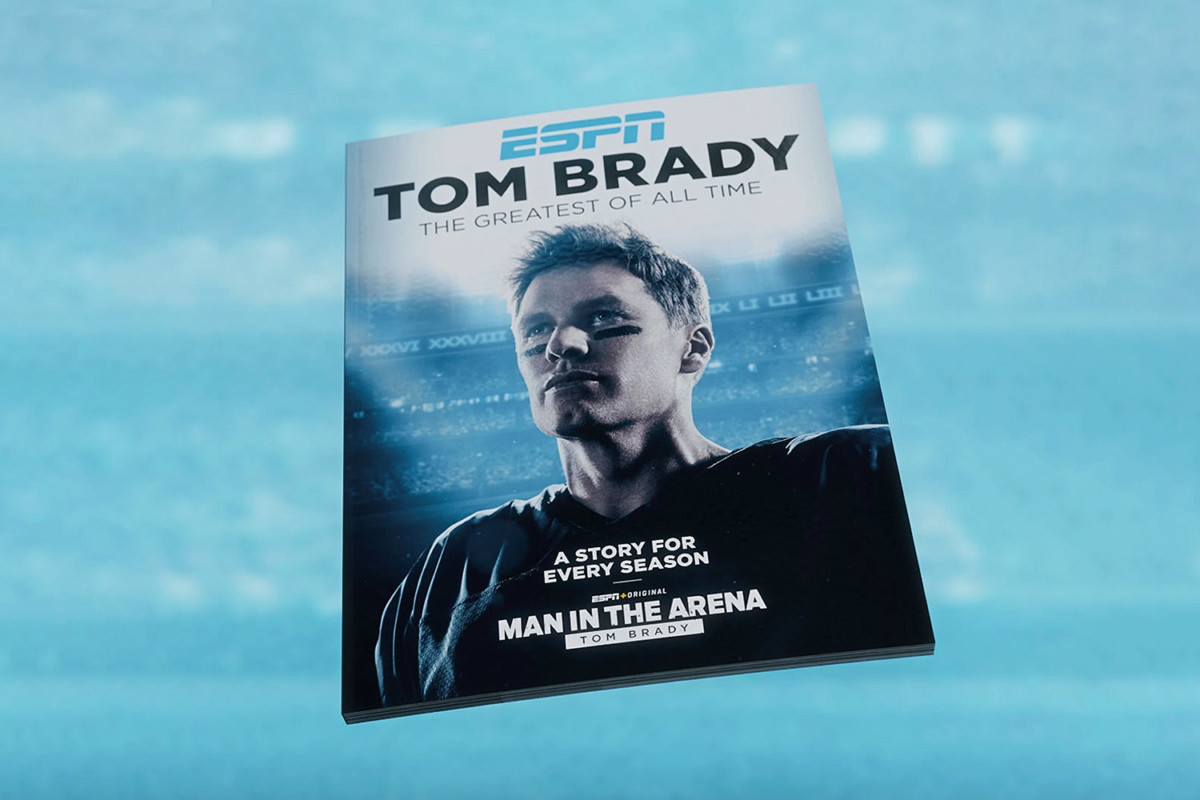 Tom Brady has a new teammate: ESPN.
The Disney-owned sports media giant is launching its first NFTs with Autograph, the Web3 venture co-founded by Brady. The two companies announced a multiyear deal on Wednesday.
The first release will be a set of NFTs based on the Brady-focused docuseries "Man in the Arena," which initially came out on ESPN+ and is now available on Disney+ and Hulu as well.
The NFTs will range from $100 to $500.
Religion of Sports, Brady's production company, produced "Man in the Arena" and collaborated with Autograph on the NFT design.
A second collection titled "Back in the Arena" will drop along with the series' 10th episode.
The NFTs are being sold through DraftKings Marketplace, which inked a long-term partnership with Autograph in July 2021.
High-Value Autograph
In January, Autograph announced it raised $170 million in a Series B round led by Andreessen Horowitz and Kleiner Perkins. The company brought in $35 million in its Series A in July 2021.
The company has targeted high-profile athletes such as Simone Biles, Naomi Osaka, Tiger Woods, and Derek Jeter.
Religion of Sports is looking to raise $50 million at a $100 million valuation.
SPONSORED BY BODYARMOR
Hydrate like Dustin Johnson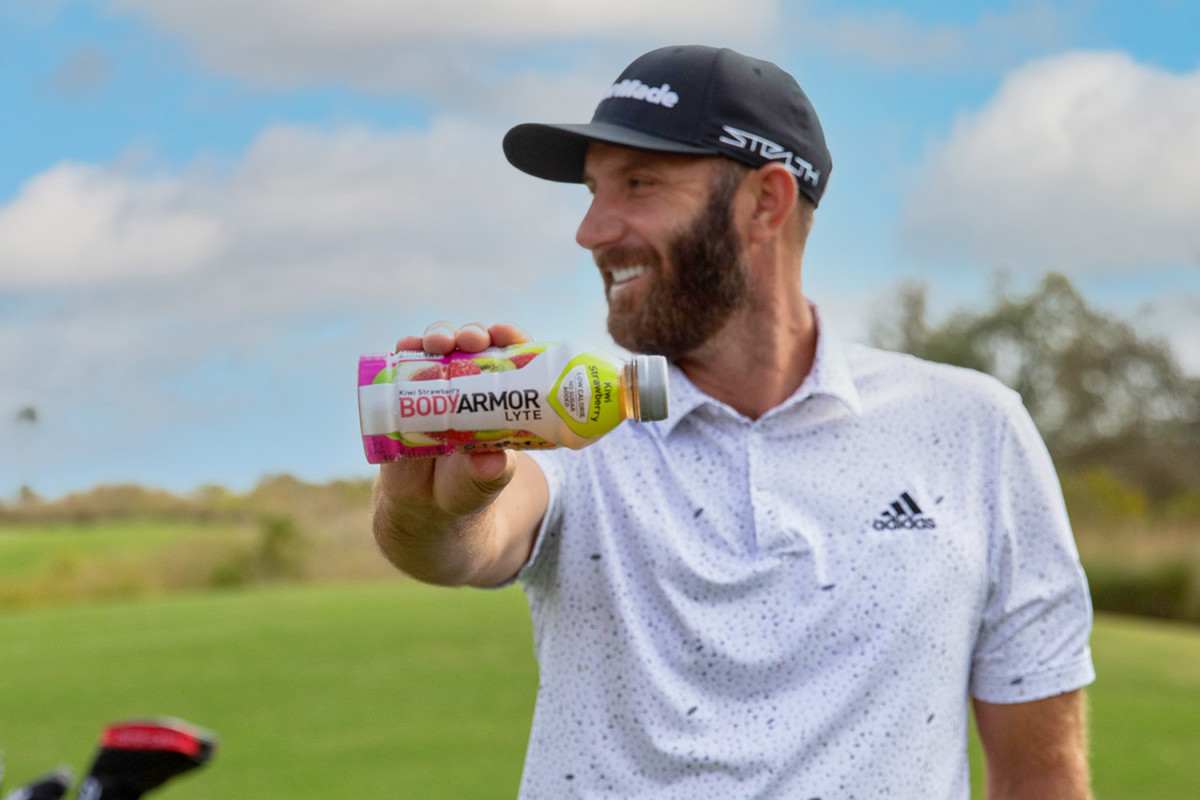 With golf season in full swing, get your hydration routine dialed in with BODYARMOR LYTE – the low-calorie sports drink with no sugar added, no artificial sweeteners, and only 20 calories per bottle. 
Made with coconut water, antioxidants, vitamins, and potassium-packed electrolytes, BODYARMOR LYTE is the perfect go-to whether you're hitting the links or getting a workout in. 
"Golf is both a mental and physical game, and dehydration will derail both. As I started paying more attention to hydration, BODYARMOR LYTE Sports Drink became a regular part of my regimen," says Johnson. 
"It's made with coconut water, so it's packed with the electrolytes and vitamins I need to feel good without added sugar and heavy calories." 
Learn more about BODYARMOR LYTE.
Super Bowl Spurs Virginians To Bet $402M on Sports in February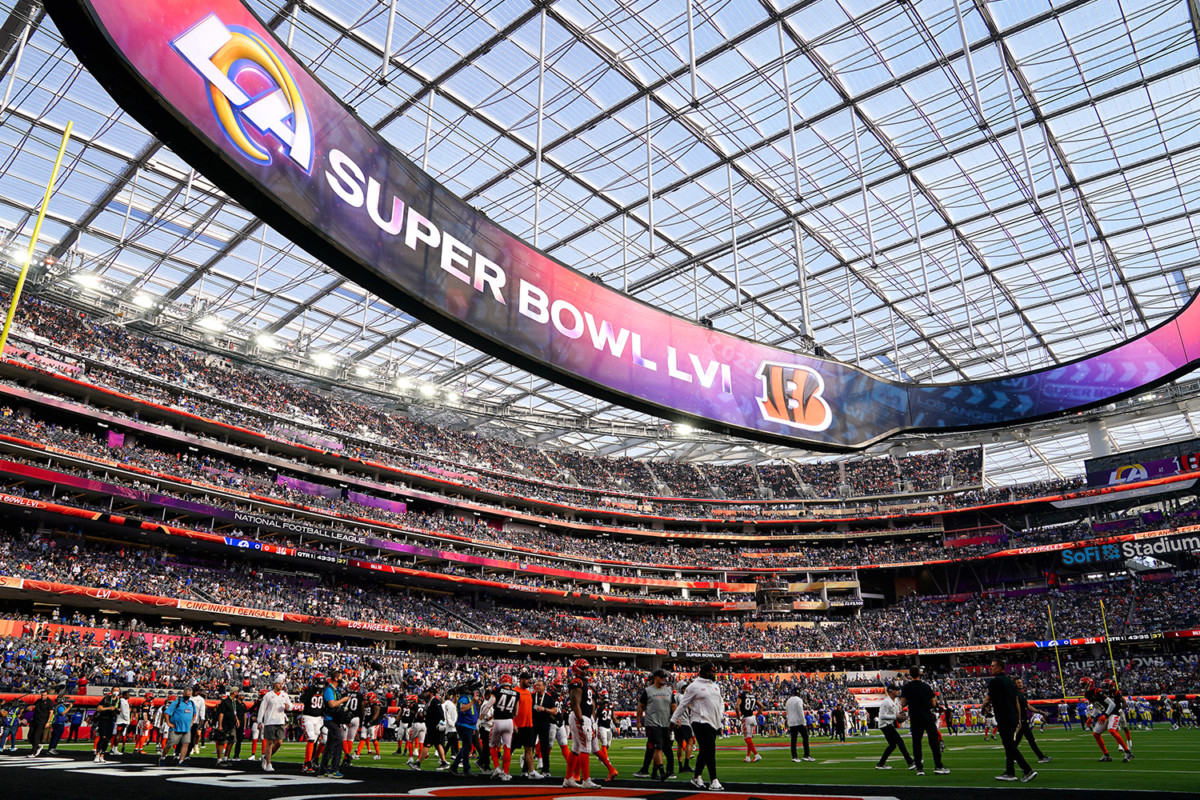 Virginia reported a total sports betting handle of $402 million in February, a 51.2% increase from the $266 million the state saw wagered during the same period last year.
Bettors in the state pocketed $374 million in February, down from the $446 million bettors won the month prior, partly due to an abundance of wagers placed on Super Bowl LVI, which was played on Feb. 13.
Virginians shelled out roughly $33 million on the Los Angeles Rams' 23-20 win over the Cincinnati Bengals.
In January, Virginia reported a total handle of $486 million, while revenue reached $39 million.
Despite the drop, year-to-year comparisons are deemed better indicators of market maturity due to the sports calendar.
Virginia legalized online sports betting in January 2021 and has since posted a total handle of $4.1 billion, generating $352 million in revenue. Tax revenue has reached $25 million.
The state has benefited from a regulation in Washington, D.C., that only permits mobile sport bets to be placed within two blocks of Capital One Arena and Nationals Park, respectively.
Virginia has placed a 15% tax on sports betting activity, which is based on each gambling operators' adjusted gross revenue. In February, monthly tax revenue reached $1.4 million. To date, Virginia has generated roughly $23.6 million in tax revenue.
Record Breakers
New York, which permitted mobile sportsbooks to launch on Jan. 8, reported a total handle of more than $1.6 billion in its first month of legal sports betting — the single-month record for any state. The total included six sportsbooks, which posted $113 million in revenue in January.
In The Leadoff, the 10 richest sports owners' combined net worth totals $353 billion, women's college basketball players dominate NIL earnings, the USL's Sacramento Republic FC proposes a $1 billion stadium to improve its community, and Baltimore Arena undergoes an $150 million renovation project.

Click here to listen

.

The jersey soccer legend Diego Maradona wore when he scored his infamous "Hand of God" goal in the 1986 World Cup against England is

expected

to sell for at least $5.2 million. The jersey is currently owned by former England midfielder Steve Hodge, who swapped jerseys with Maradona following Argentina's 2-1 win. Maradona passed away in 2020 due to cardiac arrest.

Stefon Diggs is the

latest high-profile receiver to ink a mega-deal

this offseason. On Wednesday, the Buffalo Bills locked in the two-time Pro Bowler with a four-year, $104 million extension through 2027, according to ESPN, while the NFL Network reported $96 million, plus incentives.

Subscribe to Scoreboard for more

on Diggs joining the list of elite receivers making bank in recent weeks.

Want to know what your favorite athletes have been up to since they retired? 

Check out Second Acts — a new interview series from Front Office Sports, presented by Fidelity, where former athletes discuss the journey that led to their second act and how they are thriving beyond the game.*
*Sponsored Content
SPONSORED BY ANHEUSER-BUSCH
Nominate the Next Generation of Stars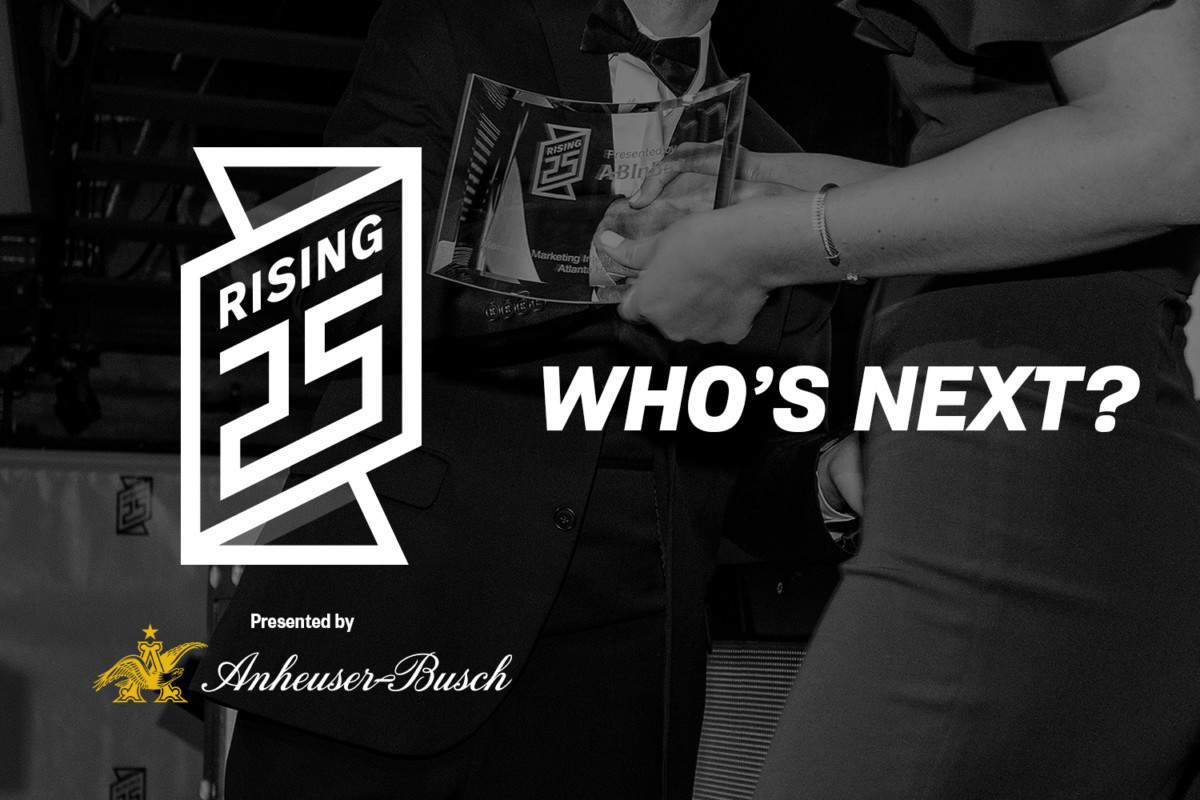 Just two weeks left to get your nominations in! Know an up-and-coming young professional changing the game in the business of sports?
The Front Office Sports Rising 25 Award, presented by Anheuser-Busch, celebrates the careers of the brightest young stars in the business of sports. To date, we've honored 125 individuals and we're looking for our next group of young stars.
Nominations are open NOW through Monday, April 18. Winners will be announced in June and honored at a celebration in New York City this fall.  
Market Movers
U.S. stocks experienced declines across all three major indexes on Wednesday. Here's a look at how sports-related stocks performed:
(Note: All as of market close on 4/6/22)
UFC 273 marks the 10th event for the promotion in 2022 and it is sure to pack a punch.
In the main event, Alexander "The Great" Volkanovski (23-1) faces Chan Sung Jung, "The Korean Zombie," (17-6) for UFC's featherweight title at VyStar Veterans Memorial Arena on Saturday.
Volkanovski enters the title fight with a win over Brian Ortega at UFC 266 last September, while Chan Sung Jung is coming off a victory over Dan Ige at UFC Fight Night in June 2021.
How to Watch: 10 p.m. ET on ESPN+ / Stream all of UFC 273 live on ESPN+*
*Sponsored content. Game availability differs by market, check your local listing.
Refer Friends to Score Your Favorite Team's Jersey
| | |
| --- | --- |
| SPONSORED BY | |
Front Office Sports is celebrating that Paramount+ is home to world-class soccer matches from around the globe by giving away three authentic official jerseys.
How can you score one? Refer your friends and colleagues to Front Office Sports. Copy and paste your unique link below and share it in an email or on your timeline. 
*NO PURCHASE NECESSARY. Enter between March 21, 2022 @ 12:01 a.m. ET – April 30, 2022 at 11:59 p.m. ET. Open to US residents age 18+ only. 1 entry per person. Void where prohibited. See Official Rules for details.
Your custom referral link:
Or use these one-tap sharing methods: