What started as a joke in the Bubble has turned into a business. NBA star Jimmy Butler officially launched BIGFACE coffee — and you can only get it via a $500 limited edition NFT.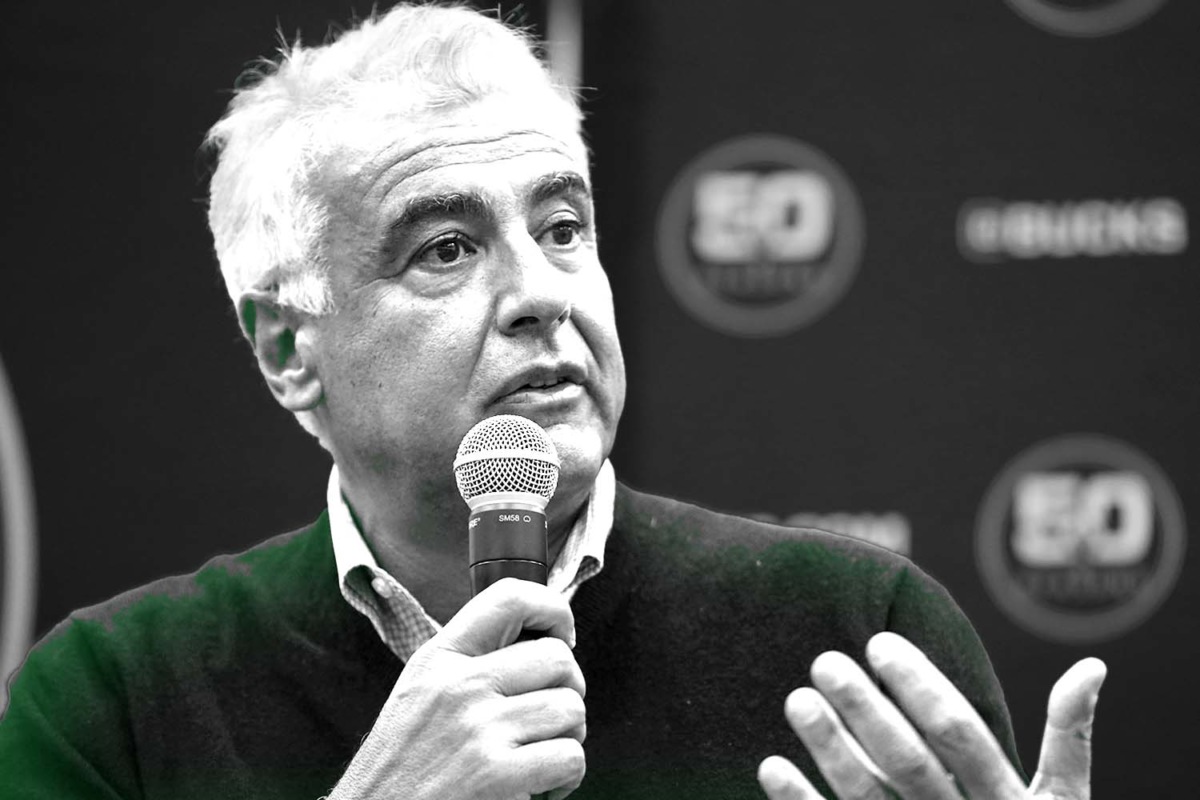 Milwaukee Bucks co-owner Marc Lasry has stepped down as board chairman of Ozy, putting some distance between himself and the embattled media company.
Ozy, which covers news, sports, and culture and hosts festivals, has dealt with a string of embarrassing incidents, including a recent revelation that Ozy's chief operating officer Samir Rao impersonated a YouTube executive on a call with Goldman Sachs investors.
Goldman had been considering a $40 million investment in Ozy.
An additional report detailed a saga in which producers and guests working on Ozy's "Carlos Watson Show," featuring the company's CEO, were repeatedly told that the show would broadcast on A&E when no such deal was in place.
In stepping down, Lasry said that Ozy "requires experience in areas like crisis management and investigations, where I do not have particular expertise," adding that he is still an investor in the company.
Ozy had its first profitable year in 2020 off $50 million in revenue, according to Axios. The company has raised over $70 million.
Watson resigned from the board of NPR on Friday.
Lasry, whose net worth is $1.8 billion, per Forbes, joined an ownership group to purchase the Bucks for $550 million in 2014. Forbes now values the team at $1.63 billion.
Inter Milan won its 19th Serie A title in May, but the Italian soccer club still suffered a record loss of $284.6 million in the fiscal year ending June 30, 2021, up from $118 million the year prior.
Total revenue reached $422 million, down from $444 million a year earlier.
The loss is, of course, attributed to stadium closures and a decline in sponsorships due to the pandemic.
Genoa, Italy's oldest soccer team, saw a $38 million loss in 2020.
Juventus recorded a $246.6 million loss during the 2020-21 financial year.
Manchester United posted a $148.2 million loss in fiscal Q4.
Inter hopes to alleviate its financial woes with American investors.
In May, Los Angeles-based Oaktree Capital agreed to acquire a 31% stake in the team from Hong Kong's LionRock Capital in a deal valued at $336 million. Oaktree will also loan money to the club. 
Chinese holding company Suning is Inter's majority owner, with a 68.5% stake it purchased for $306 million in 2016. Between 2015 and 2017, Chinese investors spent $1.8 billion acquiring stakes in more than a dozen European soccer teams.
Now, U.S. investors are swooping in, with Serie A clubs AC Milan, Fiorentina, Spezia, AS Roma, Venezia, and Genoa all under American ownership.
Last week, Miami-based private equity firm 777 Partners acquired full ownership of Genoa in a deal valued at $175 million.
SPONSORED BY ESPN+
Join the Evolution with ESPN+
You've seen sports evolve, now evolve how you stream sports with ESPN+. 
Get exclusive live broadcasts, in-depth expert analysis, and hundreds of originals including the complete 30 For 30 Library. 
The game has changed. Join The Evolution with ESPN+.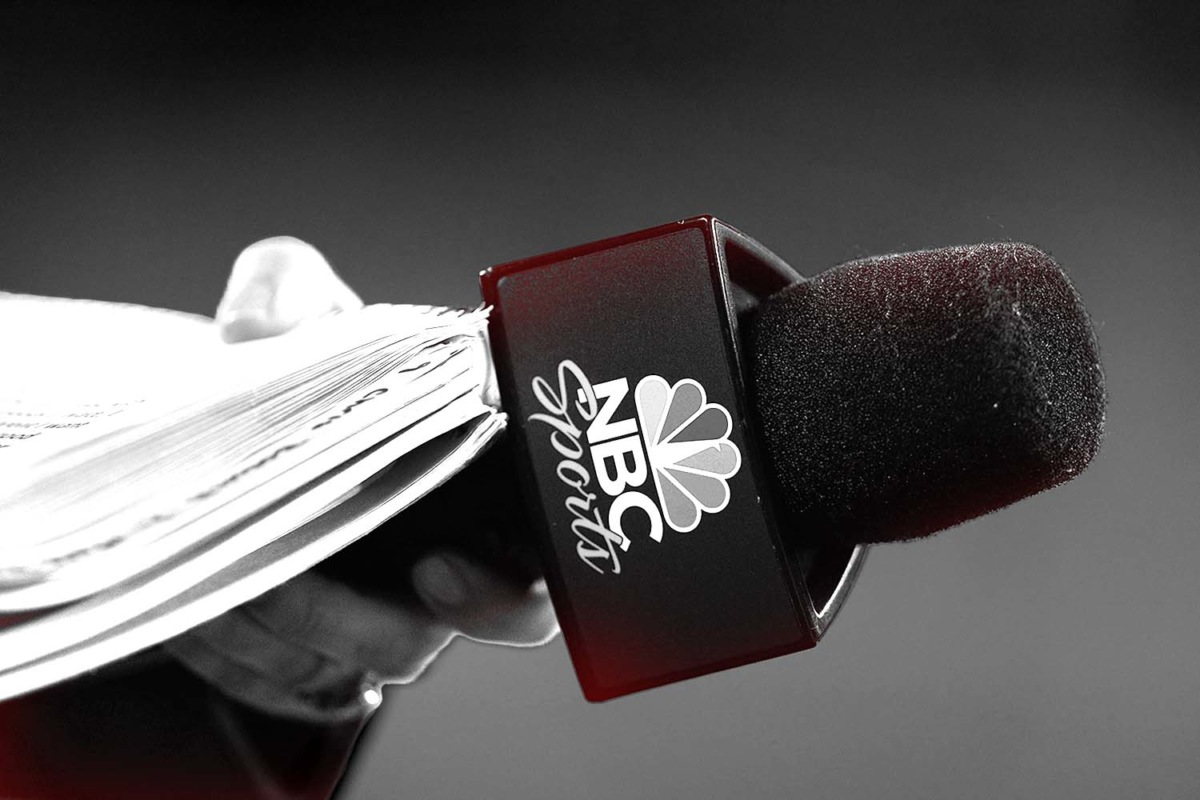 Comcast has a lot of moving parts lately, with NBCUniversal agreeing to a "short" extension with YouTube TV and Xfinity dropping MSG Networks.
It was reported earlier this week that Comcast-owned NBCU's channels could be removed from YouTube TV if a new deal was not reached by midnight Eastern time on Thursday.
After the standoff, the pair agreed to a last-minute extension in which YouTube TV will continue streaming NBCUniversal-owned shows, sports channels, and regional sports networks while negotiations carry on.
NBCUniversal was reportedly looking for a higher rate to its channels on YouTube TV, as well as push Peacock Premium as a mandatory add-on for subscribers.
YouTube TV was prepared to lower its price from $64.99 to $54.99 per month if it lost NBCU content. The service has over 3 million subscribers.
It's not clear how long the extension will last.
Comcast also announced it would drop MSG Networks from its Xfinity cable lineup. Fans of the New York Knicks, Rangers, Islanders, and New Jersey Devils will no longer have access to games through the provider.
MSG released a scathing statement that said Comcast pulled the plug to "try to force us to accept terms they'd never agree to for their own regional sports networks."
In today's Leadoff, we covered the NFL's international plan, why EA is betting billions on mobile gaming, a star QB negotiating a contract without an agent, and Nintendo denying reports of a 4K console.

Click here to listen

.

NWSL games scheduled for this weekend have been

postponed

amid play protests over accusations of alleged sexual coercion against former North Carolina Courage coach Paul Riley.

Adam Franklin is the president of Franklin Sports, a key player in the rise of pickleball — one of the fastest-growing sports in America. Sports Section

sat down with Franklin

to discuss whether pickleball can reach the Olympics, and much more.

Click here to subscribe

.

Wake up to the W. Get a Sausage or Bacon, Egg & Swiss Croissant at Wendy's for $1.99. Order breakfast today.* 
*Sponsored Content
SPONSORED BY ESPN+
Hockey Has a New Home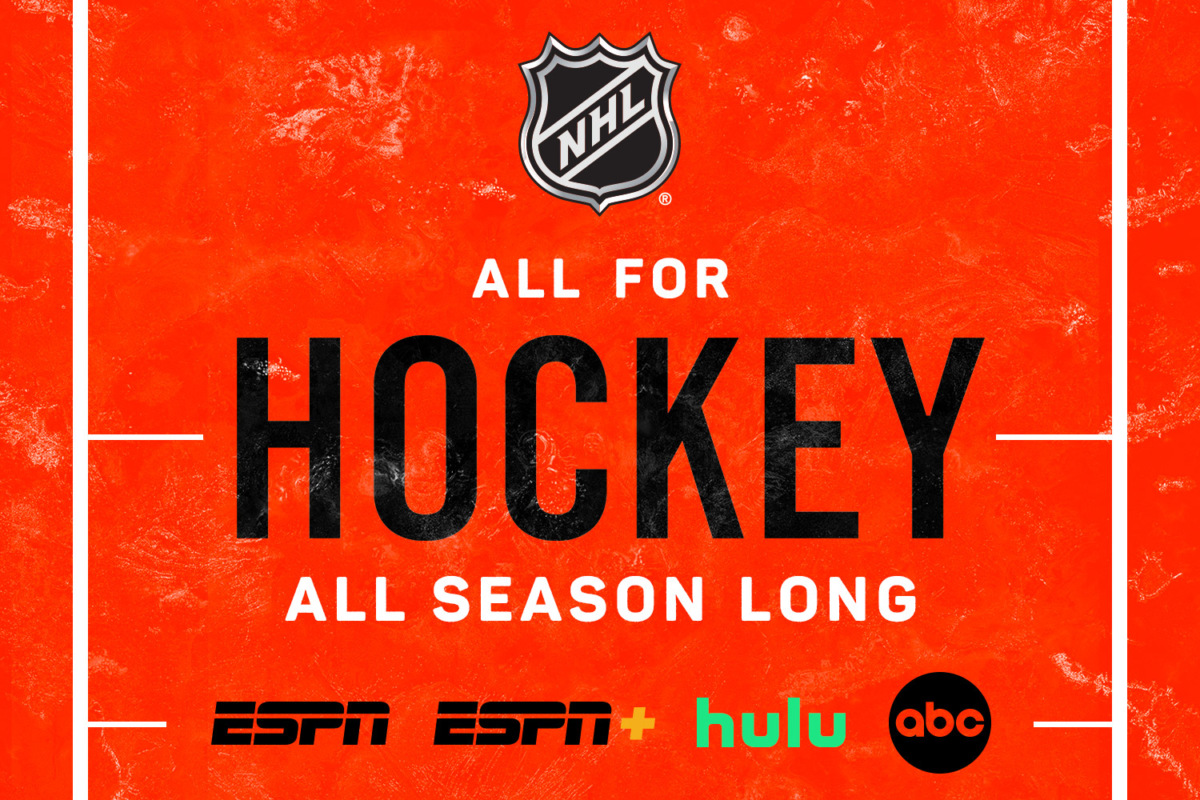 The puck drops on ESPN+, ESPN, ABC, and Hulu.
The 2021-2022 NHL season features 103 exclusive regular season games across ESPN, ESPN+, Hulu and ABC. Plus, stream 1,000+ out-of-market games on ESPN+.
Beginning October 12, ESPN, ESPN+, and Hulu become the destination for Tuesday night hockey throughout the regular season. ESPN+ and Hulu will also showcase an exclusive game every Friday night until January, then every Thursday night for the remainder of the regular season. ABC will regularly carry Saturday games beginning in February.
Market Movers
U.S. stocks experienced gains across all three major indexes on Friday. Here's a look at how sports-related stocks performed:
(Note: All as of market close on 10/1/21)
Following a thrilling Week 3 victory, Aaron Rodgers and the Packers face a tough test at home when the Steelers visit Lambeau Field.
There will be plenty of action on both sides of the ball as Green Bay's electrifying offense will attempt to weather the Steelers defense.
How to Watch:
4:25 p.m. ET on CBS / Stream your local NFL on CBS game live on Paramount+*
Who ya got?
Reply to this newsletter with your prediction for the Steelers-Packers winner and final score. We can't wait to see these two historic franchises take the field.
*Sponsored content. Game availabilities differ by market, check your local listings.
Win a Pair of LaLiga ElClásico Tickets
In addition to winning gear, every referral will earn an entry into the LaLiga 2022 ElClásico ticket giveaway! ESPN is the new home of LaLiga in the U.S. Follow the best soccer league in the world with the top stars streaming every match across all ESPN platforms. Subscribe now. 
It's easy to spread the word. Copy and paste your unique link below and share it in an email or on your timeline. One referral = one entry.
Your custom referral link: [RH_REFLINK]
Or use these one-tap sharing methods: