The NWSL capitalized on a new broadcast deal this fall while the NBA is reportedly facing a massive gap in projected revenue.
The National Women's Soccer League's television viewership grew 500% year-over-year in 2020. It also saw success on social and digital media during the year, with social platform mentions growing 152% and "traditional news media coverage" up 55%.
Thanks to the league's new domestic broadcast deal with CBS Sports, every match of the Challenge Cup was broadcast or streamed live, including two on CBS. For the fall series, one "game of the week" aired live on CBS or CBS Sports Network throughout the seven-week tournament, with others streaming on CBS All Access. The NWSL also has an international streaming deal with Twitch.
Broadcasts of the fall series specifically averaged 383,000 viewers, but overall CBS coverage peaked at 653,000 for the league's Challenge Cup final in July — which aired on CBS. The league's previous record was 190,000, set in 2014.
HBO Acquires Chris Paul Doc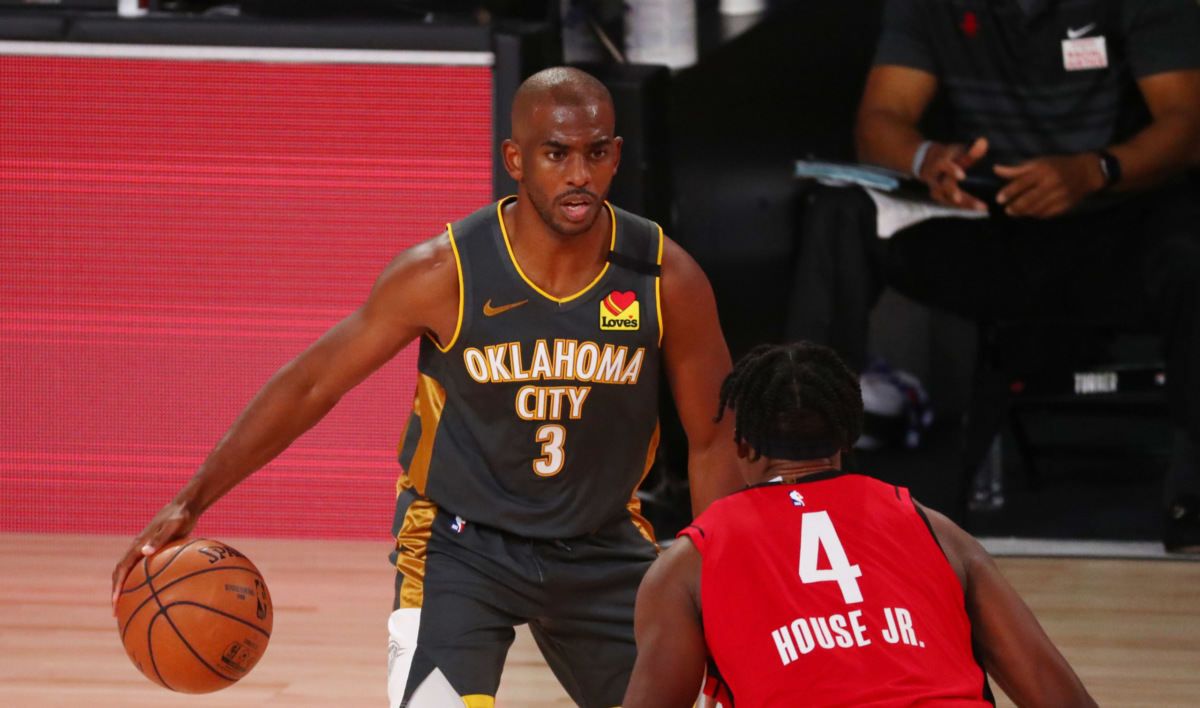 HBO Sports has acquired the rights to "The Day Sports Stood Still," the Chris Paul-executive produced documentary that focuses on the pandemic-induced sports shutdown that began in March of this year.
Paul — president of the National Basketball Players Association — will "relive his entire experience from being in the middle of the first game to be stopped" in March, to "suddenly living in quarantine, to his crucial role in helping re-open the NBA safely to playing in 'the bubble.'" The film will also include interviews that were "largely conducted remotely" with other sports stars. 
Emmy winner Antoine Fuqua is set to direct; Fuqua, Oscar winner Brian Grazer and Emmy winner Justin Wilkes will serve as producers.
SPONSORED
Giving Props To Sports' Best Employers

In 2019, we started awarding the organizations improving the sports industry by creating work environments where employees can thrive. This year, we're doing it again with the 2020 Best Employers In Sports Award.
We are proud to present this award in partnership with FEVO, our technology partner shaping the way people buy and share experiences with the people they love.
Nominate your employer by completing the 2020 Best Employers in Sports Award Survey by Friday, Oct. 30.
NBA Facing $1.5 Billion Gap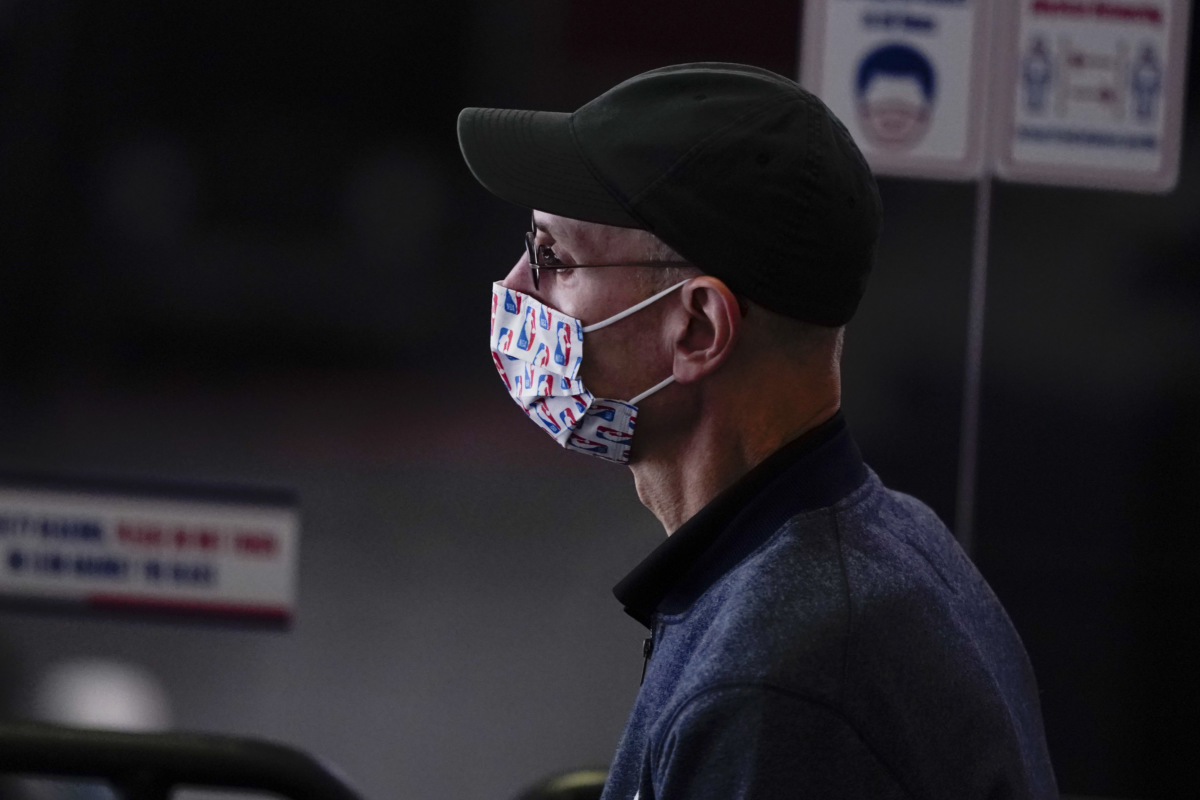 The NBA reportedly missed its season-long revenue projections by $1.5 billion.
While the league was able to restart its 2019-20 campaign in the bubble environment in Orlando, which initially included 22 teams, it was at an estimated cost of $200 million. Restarting the season, however, was also reported to have saved the league $1.5 billion in additional losses.
Ultimately, the NBA lost 171 regular-season games. Lack of in-person fans during the restart contributed heavily to the loss — NBA Commissioner Adam Silver reportedly told players back in May that 40% of the league's total revenue is generated from games with fans in attendance.
Also adding to that was the rift with China sparked by former Houston Rockets general manager Daryl Morey's tweet supporting pro-democracy protesters in Hong Kong in October 2019. Silver said the league could lose hundreds of millions in revenue as a result.
ESPN has scrapped efforts for an NBA-like bubble in Orlando for up to 10 men's college basketball tournaments.
Nike has introduced the "You Can't Stop Our Voice" campaign, which features information making it easier to vote.
The University of Arizona was served with nine alleged NCAA rules violations, several of which focus on the men's basketball program.
Caesars Entertainment and its exclusive sports betting partner William Hill US have signed a deal with the Indianapolis Colts, their first NFL team sponsorship together.
SPONSORED
OneTeam Partners: Athlete & Brand Amplification for the Cutting-Edge Sports Marketer
Backed by founding partners NFL Players Association, MLB Players Association, and RedBird Capital, OneTeam Partners helps brands and athletes maximize opportunities across group licensing, athlete marketing, digital marketing, content, and gaming.
Join us for a webinar on Wednesday, October 28th at 12:00 PM ET as Grant Jones, Randy Domain, and Ben Ashbrook of OneTeam Partners join Joe Londergan of Front Office Sports to discuss the various ways OneTeam Partners helps find the right athletes, build audiences, promote and amplify content, and share custom analytics and insights to partners.
U.S stocks broadly saw a harsh drop Monday as surging coronavirus cases across the country led to increased worries about the economy. Here's a look at how sports-related stocks performed today.
Up:
Daktronics (NASDAQ: DAKT) gained 0.50%
Take-Two Interactive (NASDAQ: TTWO) gained 0.38%
Down:
Dave & Buster's Entertainment (NASDAQ: PLAY) dropped 9.00%
DraftKings (NASDAQ: DKNG) dropped 7.14%
Allied Esports Entertainment (NASDAQ: AESE) dropped 6.14%
(Note: All as of market close on 10/26/20)
The NCAA stripped three years worth of wins from UMass women's tennis and men's basketball for minor clerical errors to scholarship payments athletes weren't involved in. Former UMass tennis players are petitioning for the reversal of NCAA penalties and for major reforms to the governing body.
Politics and sports have converged in the past, but the 2020 U.S. presidential election year has made them nearly inseparable. President Donald Trump and Democratic candidate Joe Biden have purchased about 2,801 ads to air alongside sports broadcasts from Aug. 17 to Election Day.
El Clásico, the famed matchup between Barcelona and Real Madrid, got a further boost in the U.S. thanks to Sergiño Dest. LaLiga North America, the 15-year joint venture started between the league and Relevent Sports Group, will look to use that to grow the entirety of Spanish soccer.
Chicago Bears vs. Los Angeles Rams: Nick Foles and the Bears, at 5-1, are looking to hang on to the franchise's best record through six games since 2012, while the Rams are trying to bounce back after a loss. Los Angeles' young quarterback Jared Goff will have to shake some demons to lift his team: through two games against Chicago, he's yet to throw a touchdown and has completed just 31 of 62 passes for 353 yards.
How to watch:
8:15 p.m. ET on ESPN
Betting odds:
Rams -6 || ML -250 || O/U 44.5