Jon Gruden — who resigned as coach of the Las Vegas Raiders after emails he wrote with racist, homophobic, and misogynistic language were made public — is suing the NFL and Roger Goodell in Nevada district court. Gruden's suit alleges Goodell and the league intentionally sought to destroy his career and reputation.
Disney Interested in Adding 'NFL Sunday Ticket' to ESPN+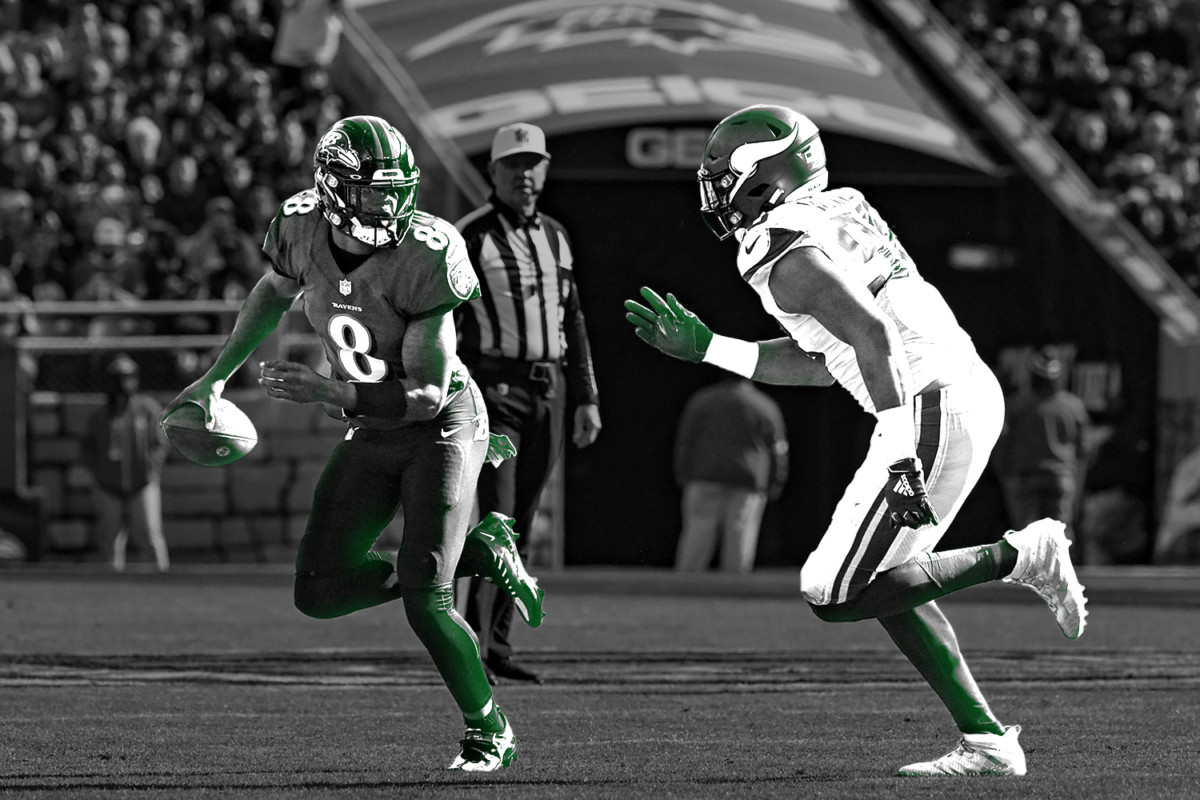 Disney is in talks for the rights for "NFL Sunday Ticket" and could add it to its ESPN+ streaming service, according to CEO Bob Chapek.
Chapek said the out-of-market games package "would make a particularly good addendum to our ESPN+ service."
DirecTV pays $1.5 billion annually for the rights to "NFL Sunday Ticket" on a deal that runs until 2023.
The league is expected to ask for $2 billion to $2.5 billion annually for the package in its next deal.
ESPN+ had 17.1 million subscribers as of Oct. 2, with Disney earning an average of $4.74 per paid subscriber — meaning the service was bringing in $81.1 million monthly at the end of Disney's fiscal quarter.
Currently, fans have to pay $300 for the entire "NFL Sunday Ticket" package, but future deals could allow them to pay only for certain teams' games.
The NFL reportedly wants Apple to make a play for the game package. Amazon, which will have exclusive rights to "Thursday Night Football" starting next year, is also interested.
NFL commissioner Roger Goodell has previously referred to "NFL Sunday Ticket" as a "streaming product," adding, ​​"I think that it's best for our fans to make it accessible on a digital platform."
Premier League Extends Bidding War for U.S. Rights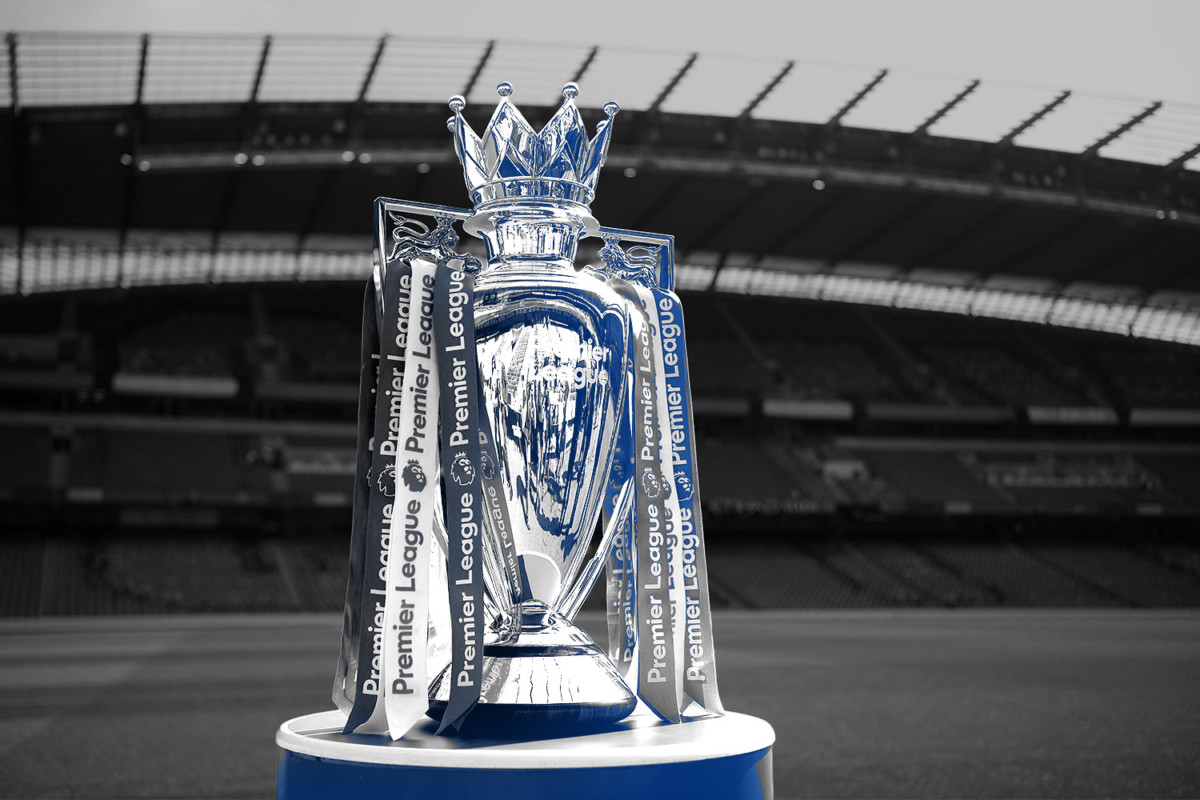 The Premier League has reportedly pivoted and opened another round of bids that will see ESPN, CBS, and NBC compete for U.S. broadcasting rights to the world's richest soccer league.
A second round of bidding indicates the league will likely increase its original asking price.
Comcast's NBC Sports has held U.S. rights to the Premier League since 2013 and pays $150 million per year. That deal expires at the end of the 2021-2022 season.
With a new deal, the Premier League is expected to pocket at least $1.5 billion over six years starting with the 2022-2023 season, providing each of the league's 20 clubs with $39.3 million.
Over the past year, securing rights to international soccer has been an arms race.
The Premier League extended its existing domestic rights deals in May with BT, Sky, BBC, and Amazon — worth a combined $7 billion — to 2025.
The same month, Disney's ESPN agreed to an eight-year rights deal with Spain's La Liga valued at $175 million per season.
Amazon secured U.S. rights to eight matches from each round of France's Ligue 1 in June for $302.6 million per year.
The new U.S. rights deal will help the Premier League recover from the pandemic after its clubs lost $1.4 billion despite generating $6.3 billion in revenue for the 2019-20 season — the biggest collective loss in league history.
ESPN, NBC, and CBS have until Nov. 18 to submit their second-round bids.
SPONSORED BY UCAN
Redefining the Way You Fuel Your Body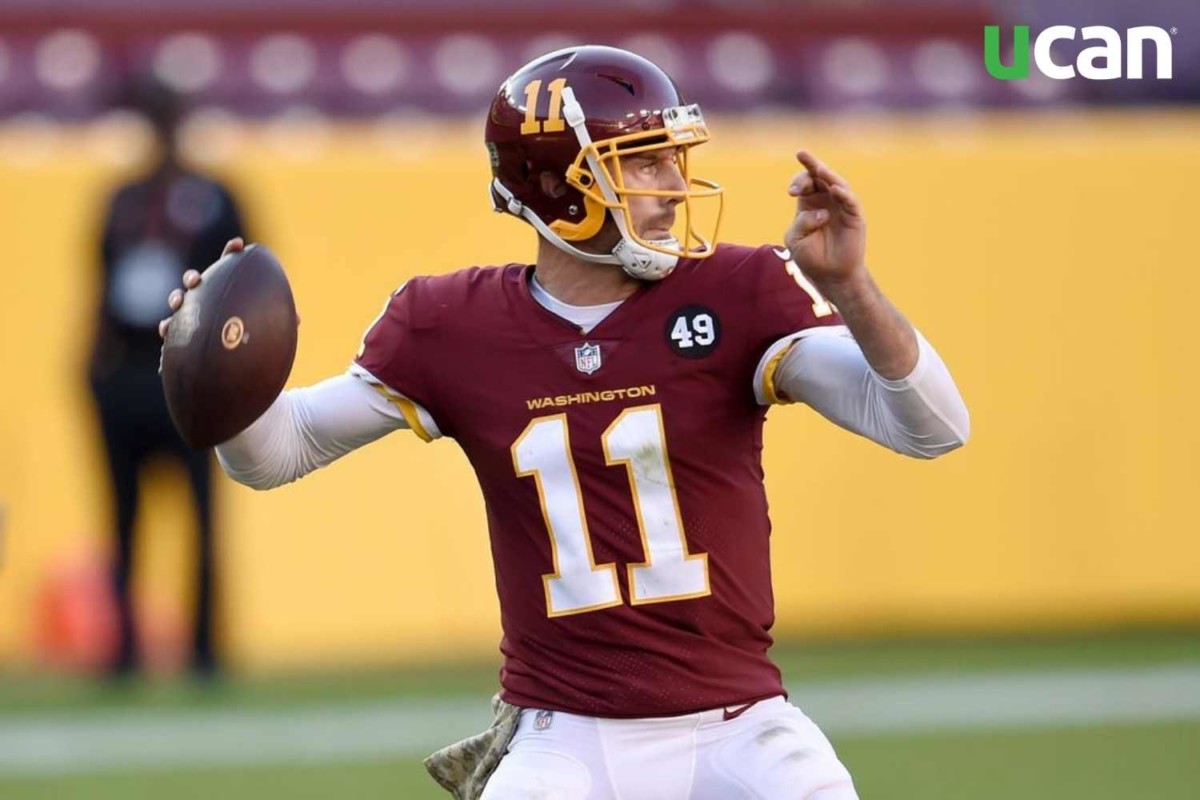 We've always thought of energy as a quick fix. That hit of sugar or caffeine may pick you up, but what happens when you come down?
The best athletes know stable energy levels are key to unlocking next level performance. That's why more than 400 pro and college teams are looking beyond traditional energy sources and trusting UCAN to fuel them.
"UCAN helped my gameday performance tremendously and it's a game changer in my daily routine." ~Alex Smith, 2020 NFL Comeback Player of the Year.
UCAN's patented SuperStarch energy source delivers time-released calories to maintain stable blood sugar, allowing you to work harder and feel better.
Fuel like the best so you can be your best when it matters most. SAVE 20% on UCAN with code FOS.
David Blitzer Among Group in Talks to Buy MLS Club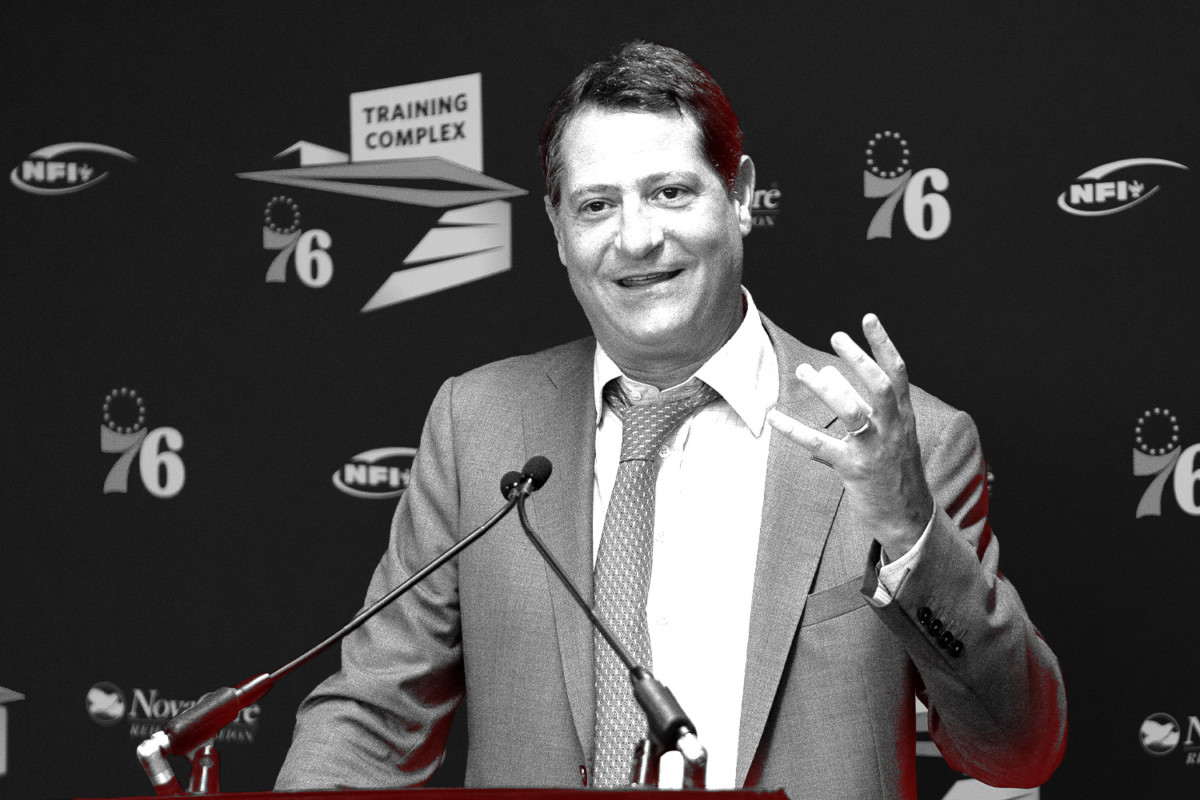 David Blitzer, co-owner of the Philadelphia 76ers and the New Jersey Devils, is part of a group that is reportedly close to acquiring MLS club Real Salt Lake, valued at $420 million.
RSL has been on the market since September 2020 following a report of racist behavior by the current owner Dell Loy Hansen, who initially purchased a 49% stake in the club in 2009 from founder Dave Checketts.
Four years later, Hansen acquired complete ownership of RSL and its properties, including Rio Tinto Stadium, for an undisclosed amount.
Over the past year, MLS has seen changes in controlling ownership of several clubs.
In May, the Wilf family, owners of the Minnesota Vikings, agreed to purchase Orlando City SC, Orlando Pride, and its stadium for between $400 million and $450 million.
The same month, Ted Segal — co-founder of Verance Capital — acquired majority ownership of Houston Dynamo FC for roughly $400 million.
The purchase of RSL includes an option to bring an additional NWSL team back to Utah beginning in 2023, after Hansen put the Utah Royals up for sale with RSL.
The Utah Royals were purchased by Angie and Chris Long, founders of Palmer Square Capital Management, in December 2020. The couple moved the team to Kansas — the Kansas City Current — as an expansion franchise prior to the 2021 NWSL season.
SPONSORED BY ALTERNATIVE ASSETS
Analyzing The Heck Out of Alternative Investments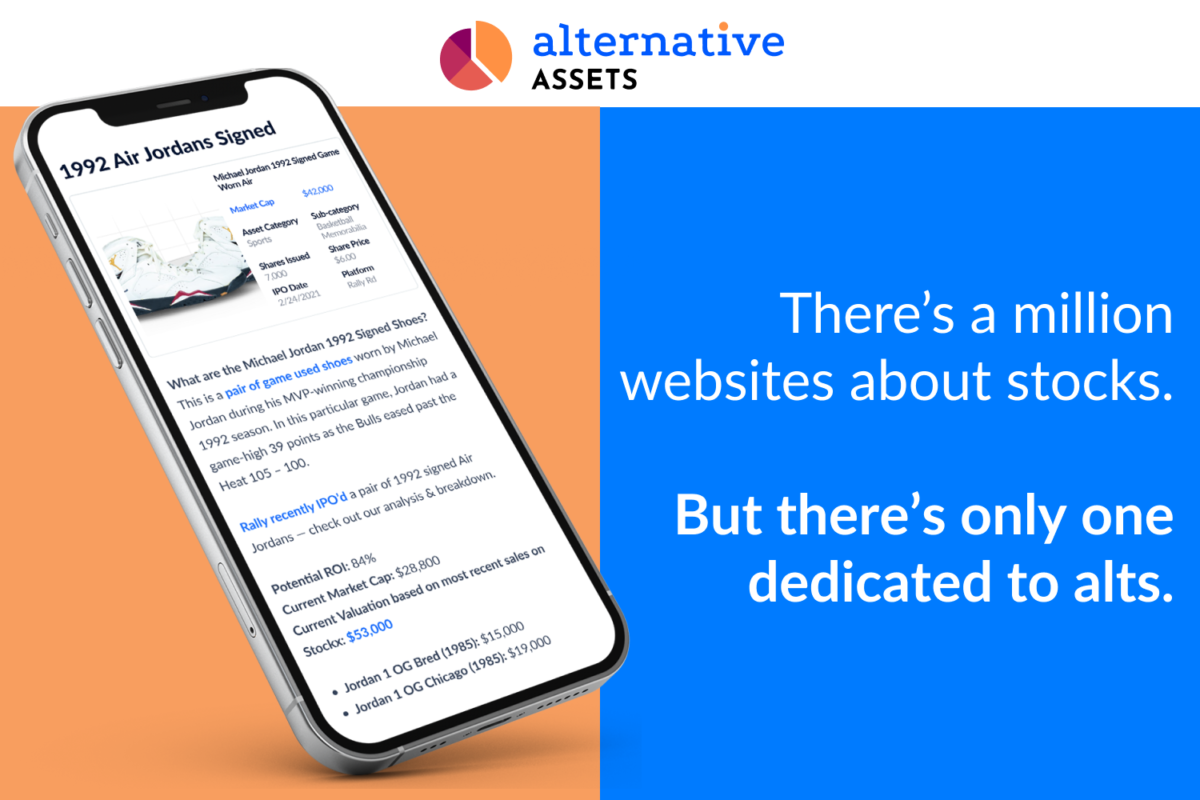 Investment options are all around us — but there's already a million newsletters about stocks. That's why we've been reading Alternative Assets.
Alternative Assets analyzes investment opportunities that aren't discussed as much. Follow Stefan and Wyatt as they demystify these unique markets each week.
Sports Cards, NFTs, Startups, Sneakers, Video Games, Music Rights, even fun stuff like LEGOs and Islands — you name it, they cover it.
This isn't just about information, either. It's about results. They were the first ones to track these new markets, and their recommendations are already crushing the benchmarks.
Sign up for Alternative Assets for free and see what you've been missing. They'll send you a report with insights and detailed advice the minute you do.
Find out exactly what's happening in the private markets every week with highlights from our Front Office Sports Insights Deal Tracker.
We carefully monitor both public and private market data to capture a picture of what the sports landscape looks like.
Insights Deal Tracker Highlights This Week:
Sandbox VR, the provider of virtual reality social multiplayer gaming experiences designed to provide a comprehensive VR experience, raised $37 million in a Series B led by Andreesen Horowitz. 

Forte, the developer of a blockchain technology platform created to upgrade the gaming industry, raised a $725 million Series B led by Andreesen Horowitz and Solana Labs. The company raised a $185 million Series A in May which valued the company at $1 billion.

Jackpocket, developer of a mobile lottery application intended to offer players a secure way to order official state lottery tickets, raised a $120 million Series D funding round led by Left Lane Capital. 

Ladder, the operator of an online fitness platform that helps health and wellness professionals to connect with people who need customized fitness training, raised $7 million in seed stage funding from LivWell ventures. 

Cult.fit, a Bangalore-based operator of an online fitness platform designed to address preventive healthcare techniques, raised $50 million in funding at an $800 million valuation. The round was led by Zomato. 
Try out the full Deal Tracker here.
Market Movers
U.S. stocks experienced gains across all three major indexes on Friday. Here's a look at how sports-related stocks performed:
(Note: All as of market close on 11/12/21)
The Milwaukee Bucks (6-6) face the Boston Celtics (5-6) tonight at TD Garden.
How to Watch: 7:30 p.m. ET on ESPN
Betting Odds: Bucks -1.5 || ML -125 || O/U 211.5*
Pick: Expect the Bucks to build on back-to-back wins. Take Milwaukee to cover.
Who ya got? Reply to this newsletter with your prediction for the Bucks-Celtics winner and final score.
*Odds/lines subject to change. T&Cs apply. See draftkings.com/sportsbook for details.