Peloton's run as a pandemic phenomenon has ended. So has its founder and CEO's stint as a billionaire — for now, anyway. John Foley's net worth dropped to about $850 million on Friday as Peloton shares fell as much as 35%.
DraftKings Revenue Falls Short in Q3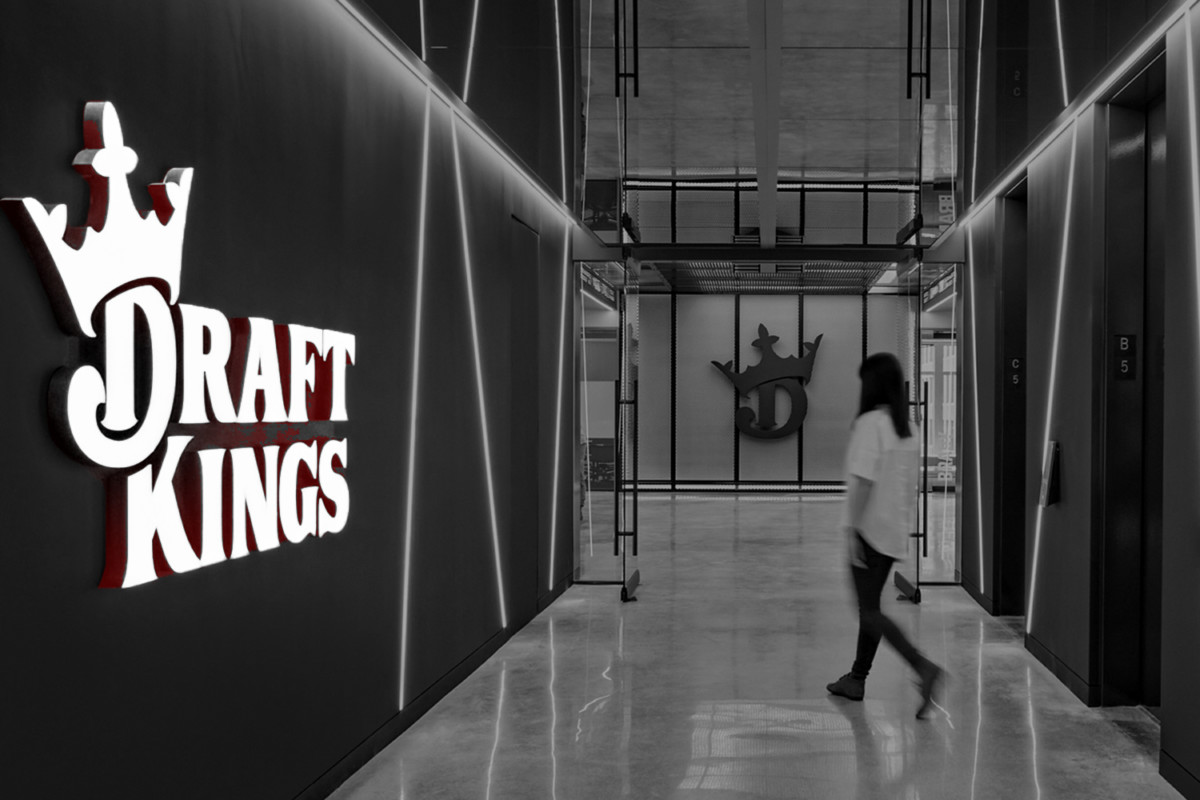 DraftKings generated $213 million in revenue in Q3 2021 — a 60% increase year-over-year — but missed Wall Street estimates of $236.1 million for the quarter partly because of unfavorable NFL game outcomes.
Jason Park, DraftKings CFO, said revenue "would have been $40 million higher" in Q3 if NFL games had gone the company's way, but more favored teams often won and there were fewer upsets.
After launches in Wyoming, Arizona, and Connecticut in Q3, the operator is live with mobile betting in 15 states, giving it access to 29% of the U.S. population.
DraftKings saw monthly unique payers grow by 31% during the quarter, with 1.3 million unique paying customers each month of Q3. Average revenue per payer increased 38% year-over-year.
DraftKings has been looking to grow its business through acquisitions.
It agreed to acquire Golden Nugget Online Gaming for $1.56 billion in August.
It reportedly submitted a bid to purchase The Athletic.
Last month, DraftKings pulled its bid to acquire Entain after making a $22.4 billion offer for the British gambling operator.
The company expects full-year revenue to range between $1.24 billion and $1.28 billion.
49ers Increase Stake in Leeds United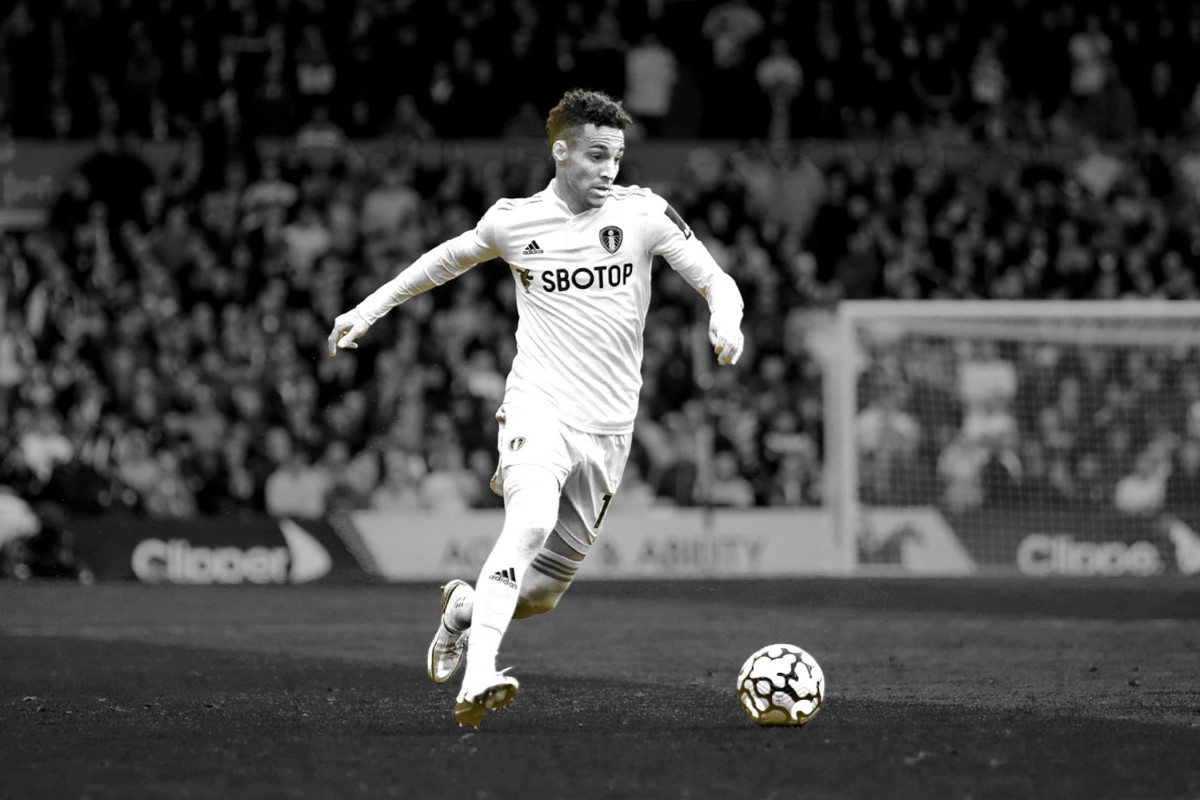 The San Francisco 49ers ownership group increased its stake in Leeds United to 44% on Friday, marking its fourth investment in the soccer club.
49ers Enterprises originally purchased a 15% equity stake in the club worth a reported $13.6 million in 2018 from majority stakeholder and Leeds United chairman Andrea Radrizzani — through his investment vehicle Aser Ventures.
Since the original investment by 49ers Enterprises, Leeds United has been rejuvenated, climbing back into the Premier League in 2020 after a 16-year absence.
"We are delighted to see Aser Ventures strengthen their partnership with 49ers Enterprises who have clearly been impressed by the quality of the project," said Leeds chief executive Angus Kinnear.
The success has led 49ers Enterprises to steadily increase its stake in the club.
In December 2020, it bumped its stake to 25%, valuing Leeds United at $326 million.
A month later, the group increased its minority stake to 37%.
Radrizzani bought Leeds United from Italian entrepreneur Massimo Cellino in 2014 for $52 million and currently maintains 56% ownership of the club.
The owner wants Leeds United to be worth $1.15 billion within the next five years.
Last year, Radrizzani voiced his willingness to sell minority stakes in the club in order to reach that goal.
SPONSORED BY FEVO
One Week Left to Make the List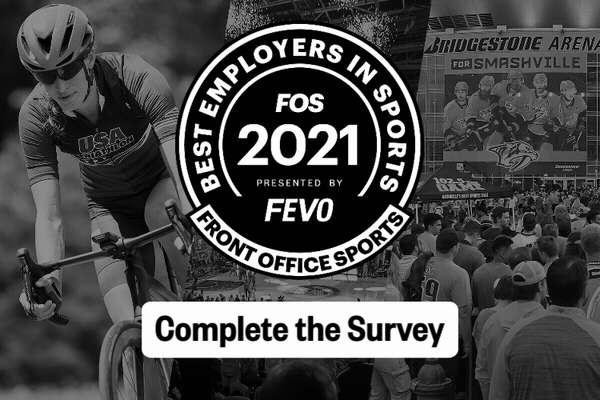 Whether it's great leadership, focus on diversity, equity and inclusion or commitment to employee wellbeing, Front Office Sports Best Employers in Sports Award, presented by FEVO recognizes organizations who do right by their employees.
How do we determine who wins the award? We don't — employees do! The award is based entirely on anonymous survey results from sports industry professionals. 
In collaboration with our primary research partner Yrdstck, responses will be evaluated using patented AI technology powered by Canvs — free from all subjectivity and human bias. There is no word count limit and you can even use slang, text abbreviations, sarcasm or emojis to complete the survey.
The 2021 employee survey closes one week from today on November 12. Complete the survey and tell us why your organization should make the cut.
Live Events, Record Digital Views Boost WWE in Q3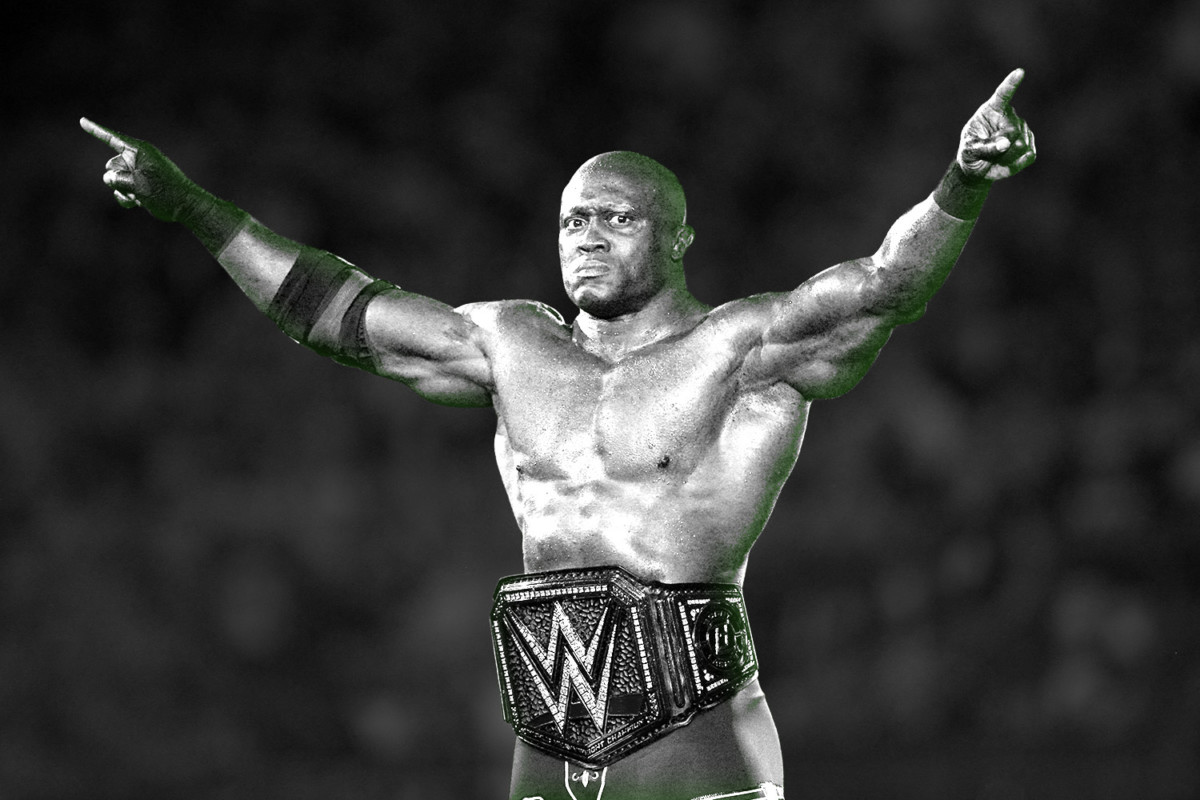 World Wrestling Entertainment, Inc. posted $255.8 million in revenue in Q3 2021 on Thursday, up from $34.2 million for the same period a year before.
The results were driven by higher ticket and venue merchandise sales due to the return of live events. North American events drew the highest quarterly average for attendance in more than a decade.
In January, WWE partnered with NBCUniversal's Peacock in an exclusive streaming rights deal reportedly worth $1 billion over five years. The media and entertainment company is also in the middle of a five-year linear programming deal with Fox Sports worth more than $1 billion.
WWE reported a record 12.8 billion digital video views during the quarter, a 39% increase year-over-year. The company also saw a record 411 million hours of content consumed, up 20% compared to Q3 2020.
WWE continues to expand its digital media offerings:
The company announced a podcast deal in August with The Ringer and Spotify.
It is seeking an international rights deal similar to its pact with NBCUniversal.
WWE returned $31 million to shareholders in Q3, including $21.9 million in share repurchases and $9.1 million in dividends.
The company released 18 talents from its main roster on Thursday, citing budget cuts.
SPONSORED BY PARAMOUNT+
The NFL on CBS Streaming on Paramount+
Paramount+ is your streaming home for the NFL on CBS this season. Watch your local game live every week on Paramount+.
The biggest season ever brings action weekly, highlighted by the annual Thanksgiving showdown in Dallas and four postseason games, including the AFC Championship.
Don't miss a moment of your local CBS game live every Sunday on Paramount+. Try it FREE!
Market Movers
U.S. stocks experienced gains across all three major indexes on Friday. Here's a look at how sports-related stocks performed:
(Note: All as of market close on 11/5/21)
VR and Gaming Dominate Capital Markets
Find out exactly what's happening in the private markets every week with highlights from our Front Office Sports Insights Deal Tracker.
We carefully monitor both public and private market data to capture a picture of what the sports landscape looks like.
Insights Deal Tracker Highlights This Week:
After announcing its formal change from Facebook to Meta, the company announced that it would be acquiring fitness based VR company Supernatural for an undisclosed amount. The move will help in bolstering Meta's Oculus division as it looks to make a deeper foray into the metaverse.

Mythical Games, operator of a gaming technology studio intended to bring players, creators, brands, and game developers together through personalized experiences and content, raised a $150 million Series C which values the company at $1.25 billion.

Allbirds raised $302 million in its IPO. At the time of its IPO, the company was valued at $4.1 billion with shares trading at $21.21. The shares closed their first day of trading at $28.64 representing a 91% increase from the initial $15 per share offering. 

Kitman Labs, developer of an athlete management platform designed to manage athlete health and performance, raised a $53 million Series C funding round led by Guggenheim investments.

SandBox VR, provider of virtual reality social gaming experiences designed to provide a full on virtual reality

 experience, received $93 million in funding

in a round led by SoftBank's Vision Fund 2.



Try out the full Deal Tracker here.
The NFL regular season passes its midway point this Sunday and some playoff races are beginning to take shape.
Out of the crowded AFC North comes an all-Ohio showdown with big implications not only for statewide bragging rights but also for division supremacy.
The Bengals hit a surprise stumbling block against the Jets last weekend and will need to bring their A-game against a Cleveland squad getting back to full health. 
How to Watch:
1 p.m. ET on CBS / Stream your local NFL on CBS game live on Paramount+*
Who ya got?
Reply to this newsletter with your prediction for the Browns-Bengals winner and final score. Check out the in-state matchup in the AFC's hottest division! 
*Sponsored Content. Game Availabilities Differ By Market, Check Your Local Listings