The league was not on board with the Dallas Mavericks' decision to stop playing the anthem.
Mavericks to Resume Playing National Anthem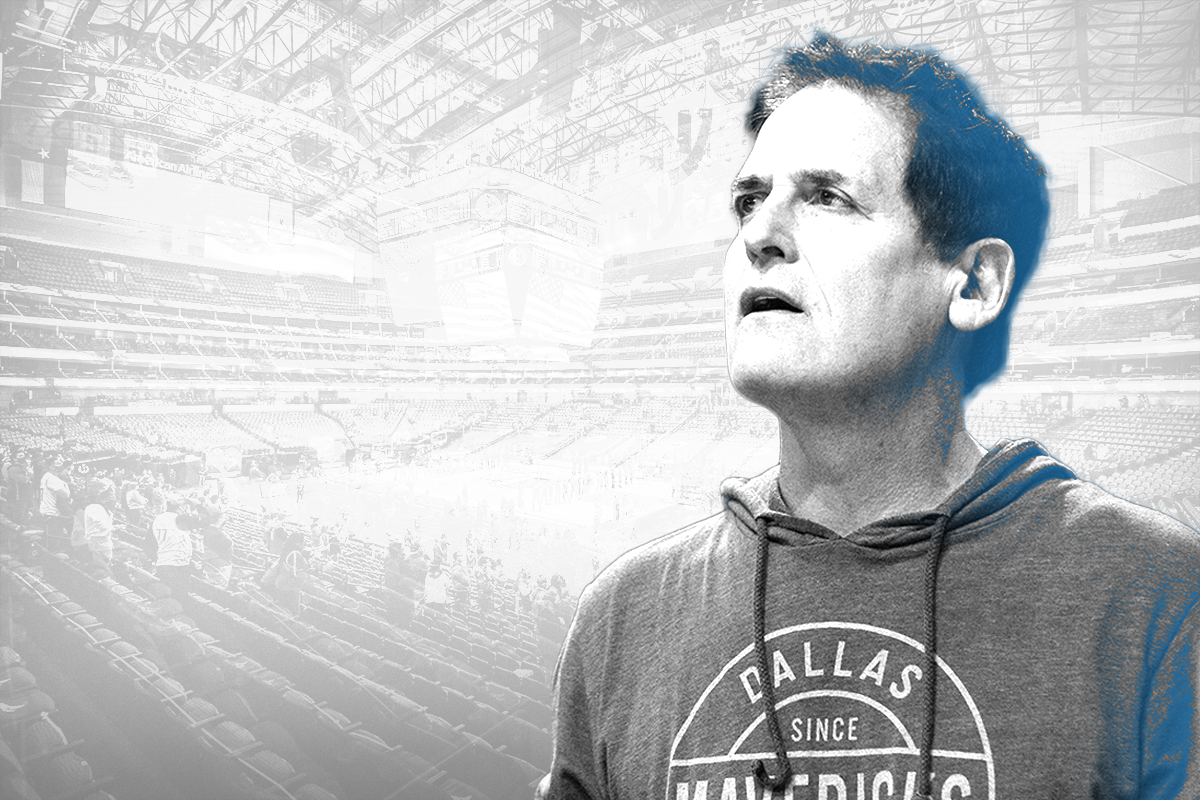 Less than 24 hours after owner Mark Cuban confirmed the Dallas Mavericks are no longer playing the National Anthem before home games, the team is changing course.
Earlier today, the NBA issued the following statement: "With NBA teams now in the process of welcoming fans back into their arenas, all teams will play the national anthem in keeping with longstanding league policy."
The Mavericks then announced that they would play the anthem before their home game Wednesday night.
Cuban told ESPN that he made the initial decision to stop playing the anthem after consulting with NBA Commissioner Adam Silver. The team hadn't played the anthem prior to any of its home games this season.
Monday night's game was the first this season with fans — 1,500 vaccinated health care workers — in attendance.
"We respect and always have respected the passion people have for the anthem and our country," Cuban said in a statement Wednesday. "But we also loudly hear the voices of those who feel that the anthem does not represent them."
During last summer's NBA bubble, the majority of players knelt while the anthem was played following national responses to several instances of police brutality.
Kaepernick to Launch Social Justice SPAC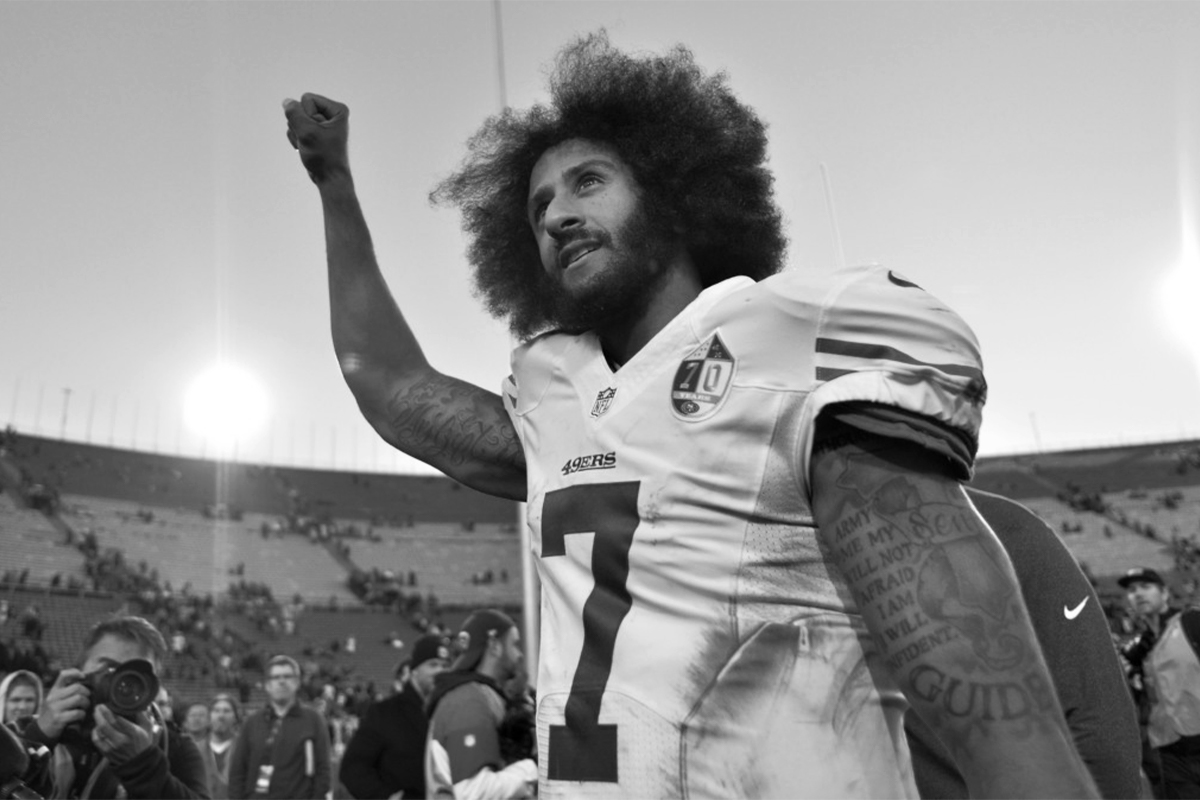 Colin Kaepernick's influence is still on the rise.
The former NFL quarterback is part of a group looking to raise $287.5 million in an IPO for blank check company Mission Advancement. Kaepernick, with private investment firm The Najafi Companies, will look to acquire a consumer business worth around $1 billion with the intent of taking it public.
The SPAC's board members are majority female and 100% BIPOC.
Mission Advancement's filing referenced Kaepernick's "substantial business experience" and "long-term leadership on racial equity and justice issues," as well as his involvement with Nike, Disney, Apple, Amazon and other major brands.
Kaepernick, who last played in the NFL in 2016, has since founded the Know Your Rights Campaign to raise awareness about higher education and self-empowerment in Black and brown people.
In 2018, Kaepernick completed his mission of donating $1 million to social justice-focused organizations, and raised an additional $400,000 from athletes and celebrities including Kobe Bryant, Steph Curry and Serena Williams.
He is reportedly working on a memoir, and said as recently as last year that he still wants to play in the NFL.
The SPAC filing noted that purpose and profit can be symbiotic, and that consumers have greater trust in brands with values that align with their own.
COURSE
Get Insight Into the Biggest Events in Sports

The Champion has been crowned and the Halftime show was epic. Learn how it all comes together in Sports Marketing Essentials, presented by Pepsi.
The free online course consists of eight-lessons, including Super Bowl Marketing, where PepsiCo leaders discuss how their brands activate around one of the world's most-watched sporting events. Additional modules include how to leverage athletes, the emergence of esports, understanding data and pivoting in a post-COVID world.
Complete the course by February 28th and you'll be entered for the chance to win an Aaron Judge autographed baseball. Plus, you'll earn a digital badge to proudly display on your social media upon completion.
NHL Takes Equity In PointsBet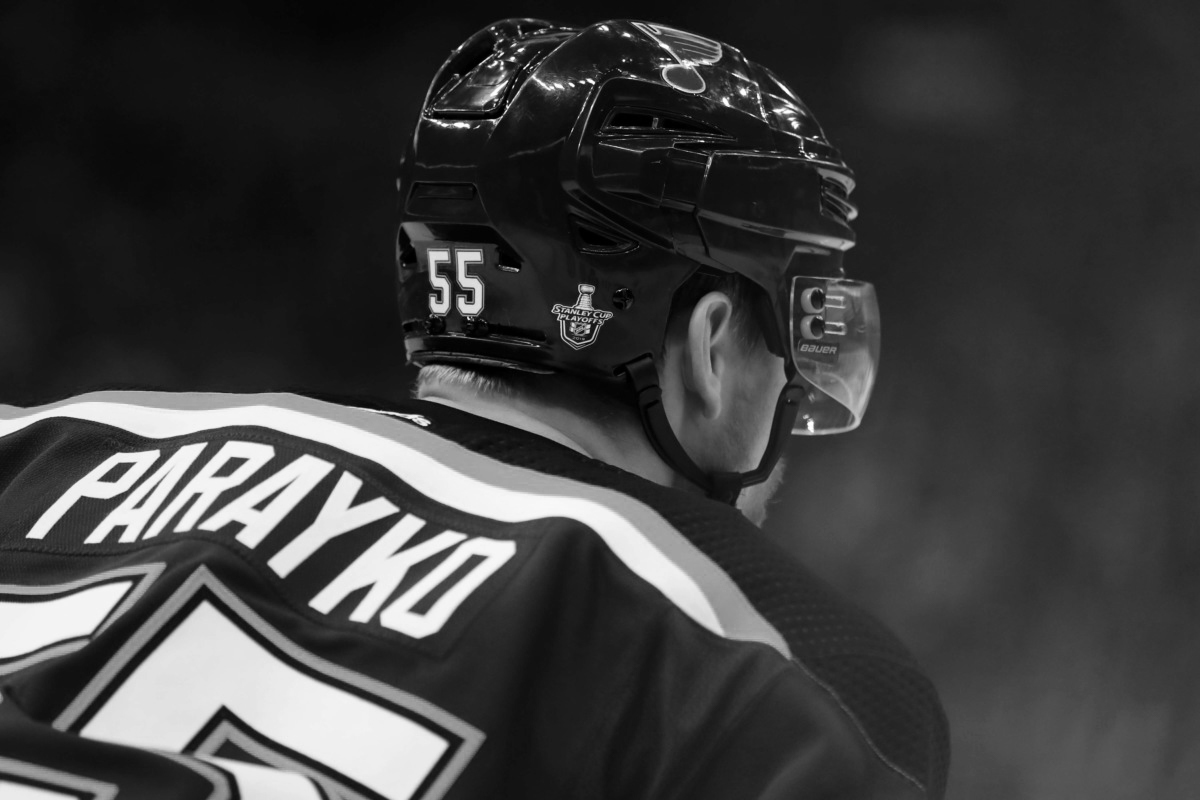 The NHL sweetened its new deal with PointsBet by receiving equity in the sports betting operator.
As part of an agreement that names PointsBet an "Official Sports Betting Partner of the NHL," the Australian-based operator is set to allocate 43,106 shares to the NHL.
The shares are currently worth around $531,000 and will be equally issued after 12 months, 24 months and 36 months.
The move comes after PointsBet became the exclusive betting partner for NBC Sports in August in a five-year deal valued at around $500 million. PointsBet content will now be featured during NBC's broadcasts of the NHL.
FanDuel, William Hill and MGM have all previously partnered with the league.
This isn't the NHL's first equity deal in sports betting either; it invested in DraftKings in 2014 before the betting operator went public.
Former ESPN content chief Connor Schell is starting his own non-scripted studio in partnership with Chernin Entertainment. The yet-to-be-named studio will produce content both in and out of sports.

The historic Atlanta Krispy Kreme location purchased by Shaquille O'Neal in 2016 was

"gutted"

by a fire. O'Neal told

WXIA-TV

the store "will

bounce back better than ever."

New York Gov. Andrew Cuomo will allow stadiums and arenas to reopen on Feb. 23. Any venue with a capacity of 10,000 or more can reopen at a 10% capacity limit, with attendees required to test negative for COVID-19 72 hours before the event.

The Utah Jazz are the NBA's best with a 20-5 record. The team has won 16 of its last 17 games for the first time since the 1997-98 season. Get more stories like this in The Association, a free, daily NBA newsletter. Click here to subscribe.
SPONSORED
UMass Introduces Groundbreaking Women in Business Course
UMass's Mark H. McCormack Department of Sport Management has announced the addition of a Women in Business course launching later this spring.
The University of Massachusetts continues to dedicate resources towards increasing diversity and inclusion learning platforms. This course addition is one piece of that larger puzzle, and hopefully a model of intentional, forward-thinking curriculum design crafted and applied within a business school.
U.S. stocks experienced more decline on Wednesday adding to a month of dramatic fluctuation. Here's a look at how sports-related stocks performed:
Up:
Allied Esports Entertainment Inc. (NASDAQ: AESE) gained 31.65%
Under Armour, Inc. (NYSE: UA) gained 6.87%
Fox Corporation (NASDAQ: FOXA) gained 3.42%
Down:
Gravity Co., Ltd. (NASDAQ: GRVY) dropped 4.06%
Rush Street Interactive, Inc. (NYSE: RSI) dropped 3.05%
Penn National Gaming, Inc. (NASDAQ: PENN) dropped 2.77%
(Note: All as of market close on 2/10/21)
Two of the hottest teams in the NBA will face off tonight when the Phoenix Suns (14-9) host the Milwaukee Bucks (16-8). The Bucks have won five straight, while the Suns have won five of their last six. Devin Booker is coming off a season-high 36 points Monday night for Phoenix. 
Jrue Holiday is out for Milwaukee tonight due to COVID-19 protocols. Chris Paul is listed as questionable for Phoenix.
How to Watch:
10 p.m. ET on ESPN
Betting Odds:
Bucks – 4.5 || ML -169 || O/U 225