Don't love your March Madness odds? You might have a better chance with our $500 Airbnb gift card giveaway. (Details in Convo Starters section below 👇)
March Madness Signals Big Shift in Sports Betting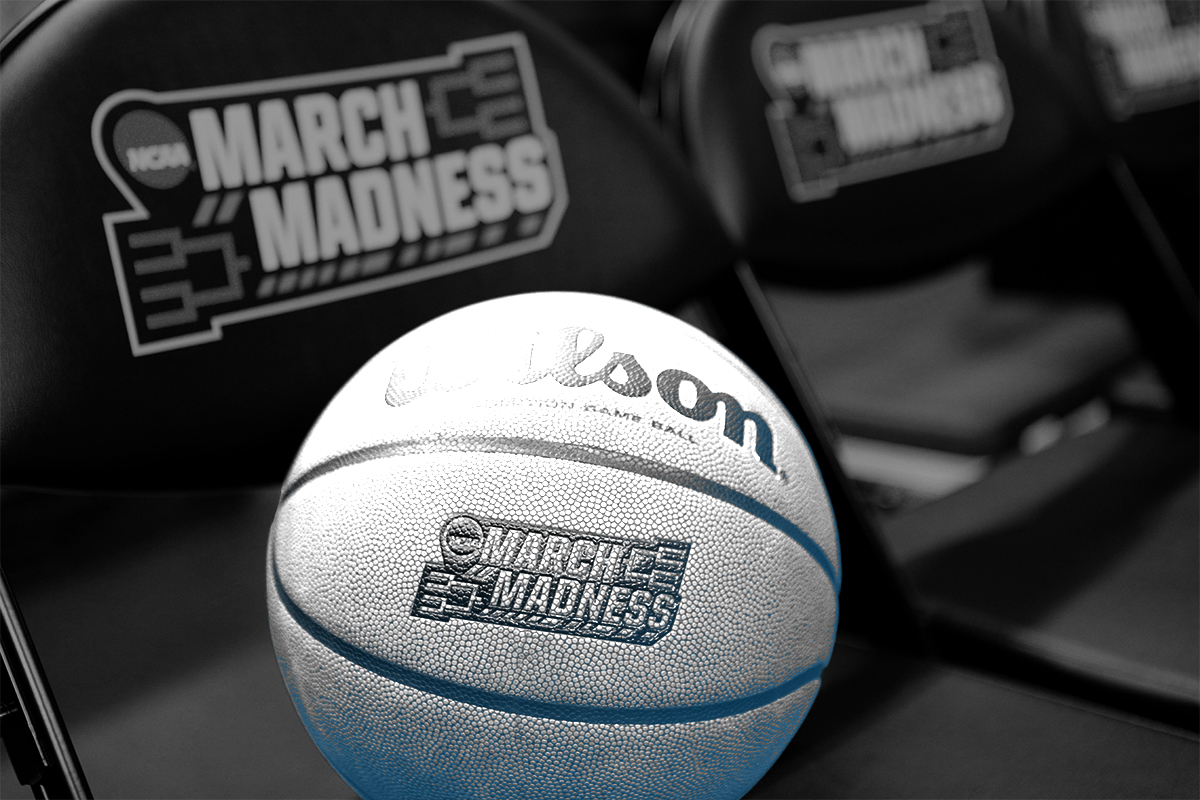 To see the tectonic shift in sports betting, look no further than March Madness.
A Morning Consult survey commissioned by the American Gaming Association found that 47 million Americans will make bets on the NCAA Tournament, starting on Thursday.
Two major trends: many are swapping out brackets for traditional up-or-down bets, such as whether or not Gonzaga will make the Final Four, and online betting is surging.
The raw number of bettors is expected to be roughly equal to 2019, but the amount betting online will more than triple to 17.8 million from 5.8 million in 2019. The 2020 tournament was canceled due to the pandemic.
That figure accounts for much of the surge in traditional bets, which will rise 72% to 30.6 million, according to the survey.
About 36.7 million people are expected to fill out a March Madness bracket this year, an 8% dip from 2019.
"The sports betting landscape has changed dramatically since 2019 – and as a result, tournament betting has transformed," said AGA President and CEO Bill Miller, who noted the effect of legalized sports betting in half the U.S. states and Washington D.C.
New York, New Jersey, Illinois, and Virginia each have a provision in their sports betting laws that make it illegal to bet on college teams within their home state.
Crypto Exchange Might Get Miami Heat Arena Name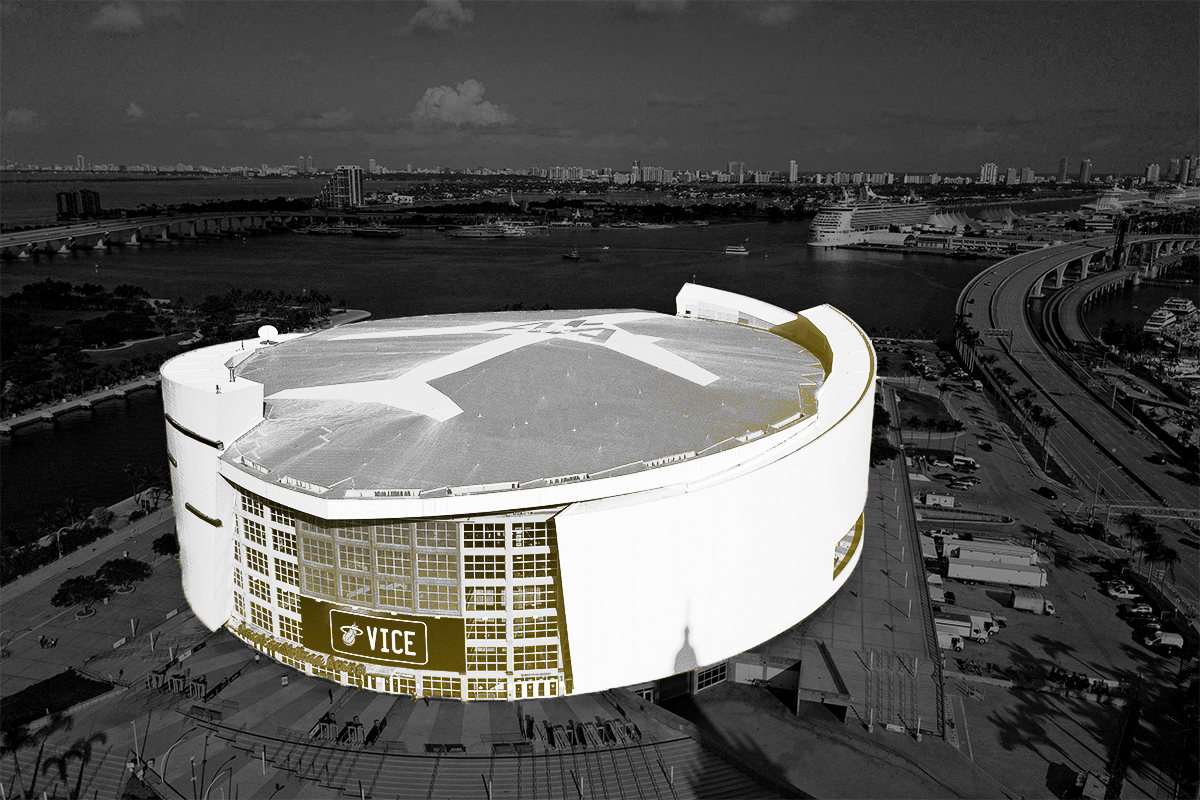 AmericanAirlines Arena, home of the Miami Heat, may see cryptocurrency platform FTX become the newest sponsor of the venue. Though it's still named after the airline, American's 20-year deal expired in 2019.
If the partnership with FTX goes through, it would mark the first time a cryptocurrency exchange has held naming rights to a professional sports venue in the States.
While there's been no official announcement, the Miami Herald reported that ftxarena.com has been registered as a domain name by an unidentified party and accounts with the potential arena name were found on social media.
American Airlines paid the Heat about $2.1 million per year for naming rights to the stadium. Miami-Dade County has been paying the team nearly the same amount while it searches for a new partner.
In other crypto meets sports news, the Oakland A's are offering all-season suite tickets for one Bitcoin, which jumped to over $60,000 for the first time last week. The Dallas Mavericks began accepting Dogecoin for tickets and merchandise earlier this month.
In February, Forbes said the Heat is worth $2.38 billion, good enough for 12th most valuable team in the NBA. Miami-Dade County reportedly wants to land an arena naming rights deal that runs through the 2029-30 season.
SPONSORED BY PEPSI
Up Your Career Game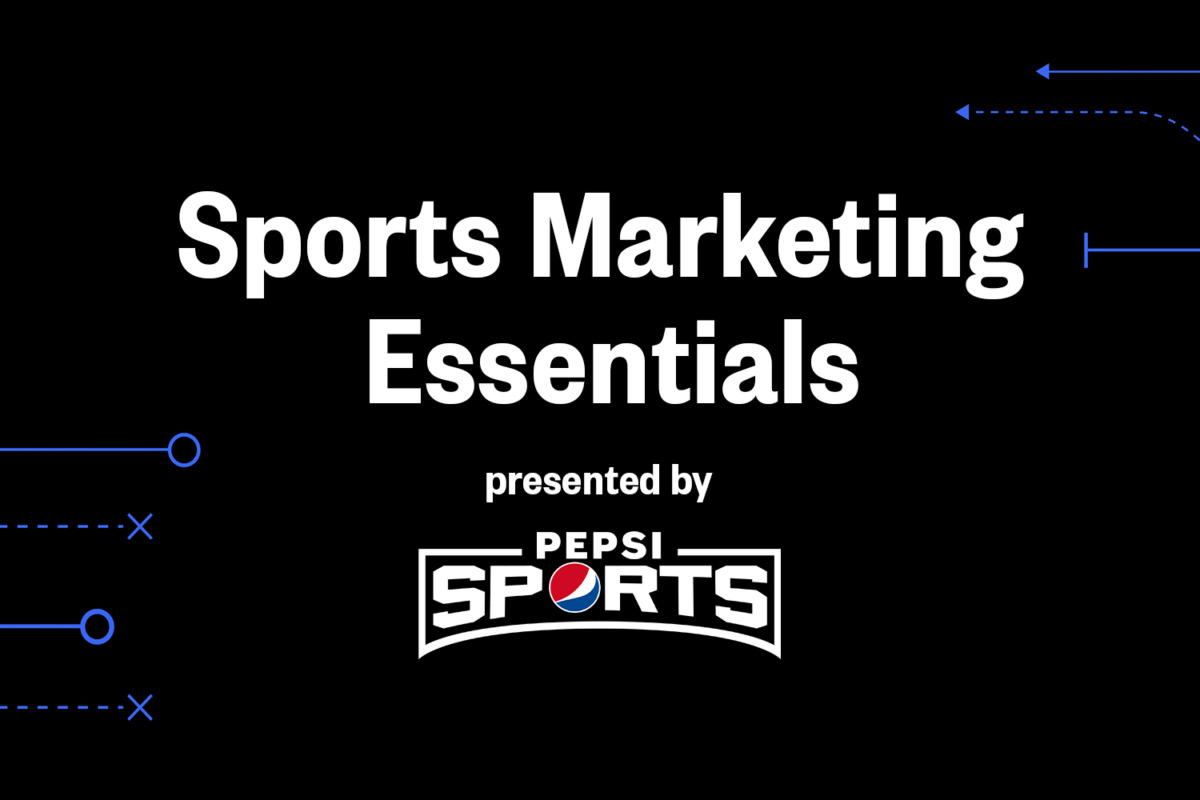 Grow your industry knowledge with Sports Marketing Essentials – a free interactive course featuring leaders from Pepsi Sports and their agency partners at Genesco.
The eight-lesson course covers Pepsi's overall sports strategy and how they bring their brands to life at marquee events including the Super Bowl and NBA All-Star Weekend. Modules also include leveraging athletes, the rising presence of esports, importance of data, and how they've pivoted in a post-COVID environment.
Register now for an inside look at this sports megabrand!
Kevin Durant Invests in Esports Group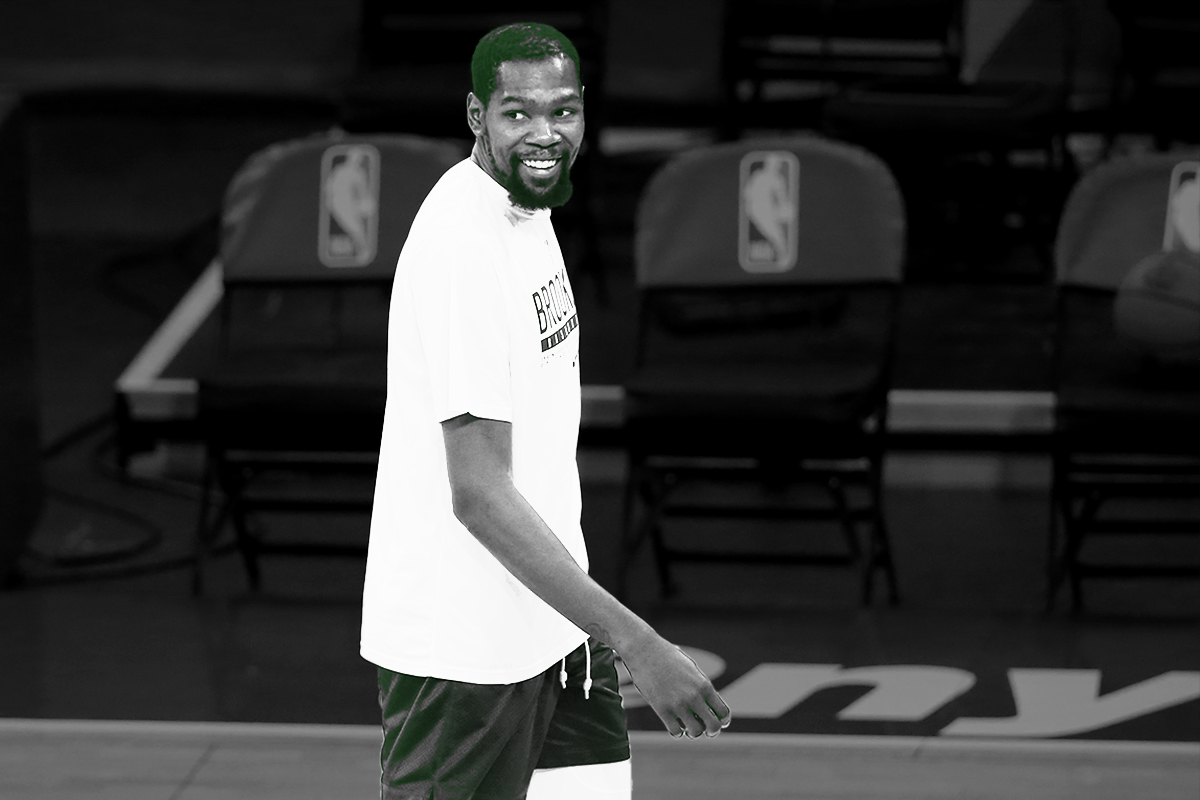 Kevin Durant is doubling down on New York-based teams, this time with an esports investment.
The Brooklyn Nets star's Thirty Five Ventures is investing in Andbox, an esports organization and team operator. Andbox has franchises in "Call of Duty" and "Overwatch" leagues, and sponsors other teams and players.
Thirty Five Ventures, which Durant co-founded in 2016 with investor Rich Kleinman, has invested in startups involved in athlete performance, cannabis, trading cards, financial literacy, and more. It will partner with Andbox on new content and merchandise.
"The passion that New York sports fans have has really hit home with me," said Durant. "Andbox is bringing that same energy to esports here, and that's something Thirty Five Ventures is very excited to be a part of."
This isn't Durant's first esports investment. In 2018, he joined Odell Beckham Jr. and the St. Louis Cardinals in buying into Vision Esports, an esports investment fund, as part of a $38 million capital raise. 
Esports have attracted a slew of high-profile investors, including Michael Jordan, Shaq, A-Rod, Steve Young, Steph Curry, Mike Tyson, and Cowboys owner Jerry Jones.
Andbox counts actor Michael B. Jordan, former Turner president David Levy, Warby Parker CEO Neil Blumenthal, GIPHY COO Adam Leibsohn, and Dapper Labs CEO Roham Gharegozlou among its supporters.
Rob Gronkowski's NFT trading card collection brought in more than $1.2 million in sales. Gronk was the first NFL player to launch a set of NFTs.

MLB and YouTube renewed their partnership for a third consecutive season. This year's "MLB Game of the Week Live on YouTube" series includes 21 games.

In celebration of Women's History Month, the WNBA announced a new social justice campaign called "Count It" and a special edition logo to commemorate the league's 25th season.

March Subscriber Giveaway: We're giving away a $500 Airbnb gift card this month for you to use whenever you're ready to travel again. For every friend or colleague who subscribes to FOS with your custom referral link by the end of March, you get one entry into our giveaway. If you don't win the $500 gift card, five runners-up will also win an FOS VIP care package.
SPONSORED BY TEMPLE UNIVERSITY
Prepare for The Future of Your Career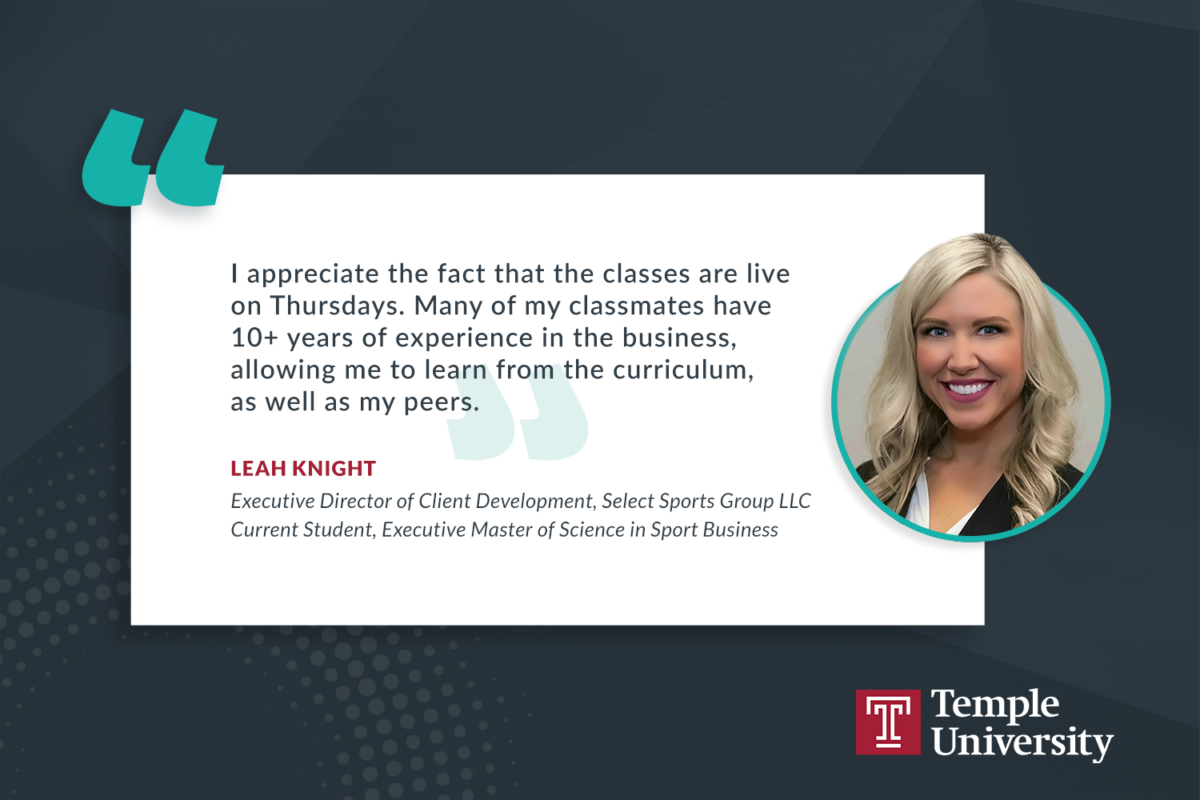 Tech stocks rebounded on Monday as Americans started to receive benefits from the $1.9 trillion stimulus bill signed last week. Here's a look at how sports-related stocks performed:
Up:
Allied Esports Entertainment Inc. (NASDAQ: AESE) gained 11.60%
Hibbett Sports, Inc. (NASDAQ: HIBB) gained 9.19%
Big 5 Sporting Goods Corporation (NASDAQ: BGFV) gained 6.78%
Down:
GameStop Corp. (NYSE: GME) dropped 16.78%
DraftKings Inc. (NASDAQ: DKNG) dropped 5.57%
Gravity Co., Ltd (NASDAQ: GRVY) dropped 2.06%
(Note: All as of market close on 3/15/21)
The Golden State Warriors (20-19) host the Los Angeles Lakers (25-13) tonight at Chase Center. The Lakers beat the Warriors 117-91 a little over two weeks ago.
How to Watch:
10:30 p.m. ET on ESPN
Betting Odds:
Lakers -2.5 || ML -134 || O/U 223.5
Pick: After an impressive 131-119 win over the Utah Jazz on Sunday, the Warriors will be tested by another elite team on the second night of a back-to-back. The Lakers are 4-6 in their last 10 games, all without Anthony Davis. The Warriors are 1-4 in their last five, and failed to cover in four of those contests. Take the Lakers to cover and lean under. 
Who ya got? Reply to this newsletter with your prediction for the Lakers-Warriors winner, final score, and high scorer. Nail it and you get a mention in Tuesday's FOS PM. Don't forget to include your Twitter handle.
Shoutout: On Friday, we asked FOS readers to pick the winner, final score, and high scorer of the Grizzlies-Nuggets tilt. Everyone who replied picked the Nuggets to win, but nobody expected it to be a 103-102 thriller.