Kevin Hart says his latest investment is about more than just being a brand ambassador.
Kevin Hart's Latest Money Move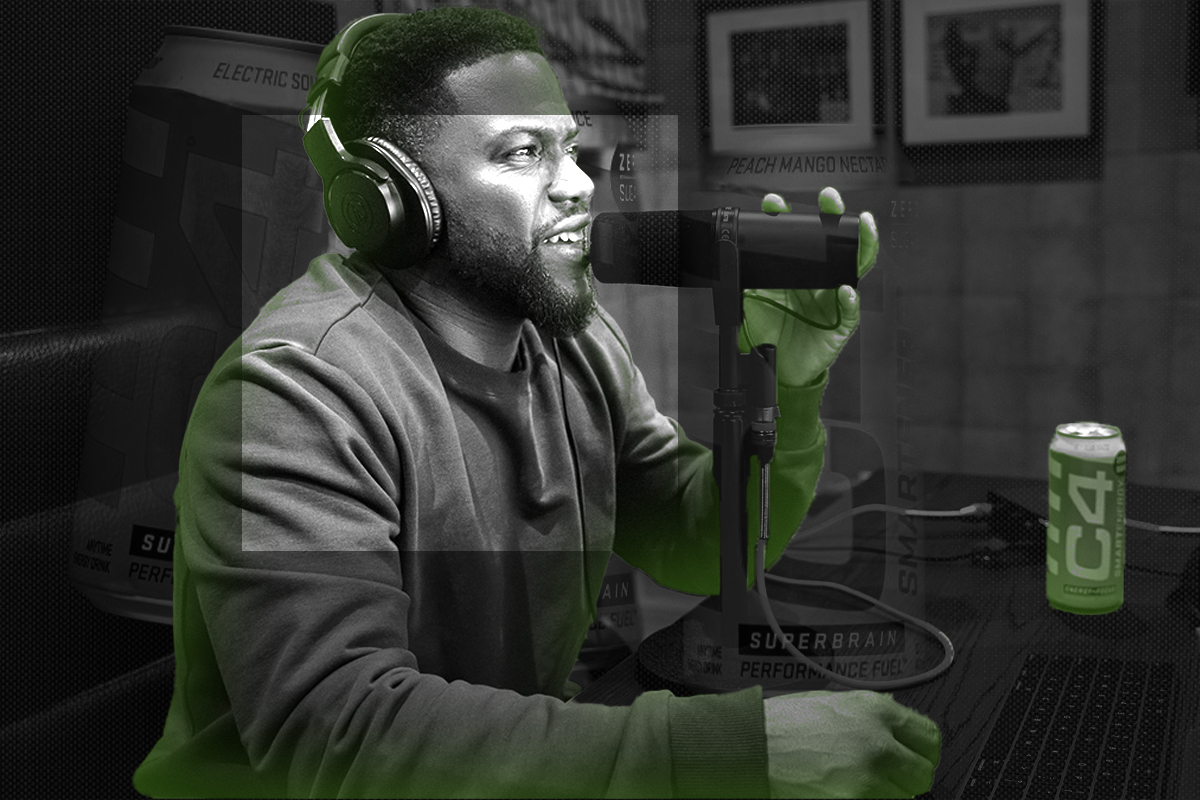 Kevin Hart is bulking up his investment portfolio.
The actor and comedian has taken an equity stake in sports nutrition company Nutrabolt through his private investment firm and will endorse the company's C4 products. Terms of the deal are not public.
"This isn't just an ambassador play," Hart told CNBC. "This is really about merging my real lifestyle with a product that I genuinely use."
C4 lists Los Angeles Sparks' player Te'a Cooper as a current brand ambassador and is sponsoring multiple players entering the 2021 NFL draft, as well as MLS team Austin FC.
"Everything is on the table," Nutralbolt CEO Doss Cunningham said. "We're focused on continuing to broaden our reach and currently working on bringing a diverse group of athletes, artists, and other brand ambassadors into the fold. … We'll see that roster in 2021 grow."
Hart invested in Black-owned Ellis Island Tea less than a year ago and has expressed a commitment to educating more Black people about equity and ownership. He cited Jay-Z's recent champagne deal with LVMH as an inspiration.
"When you talk about us as Black men, we don't get the world of business and money taught to us," Hart said. "I feel like it's our job to go back and inform, and that's what I'm trying to do."
C4's beverage sales surged by 163% in 2020, and Nutrabolt's retail sales reached nearly $650 million. The pre-workout supplements market was valued at $12.6 billion in 2019.
Olympians Launch Media Platform for Women
Four Olympic gold medalists are joining forces to put more of a spotlight on female athletes.
On Tuesday, USWNT forward Alex Morgan, swimmer Simone Manuel, snowboarder Chloe Kim, and WNBA player Sue Bird launched TOGETHXR, a media and commerce company aimed at celebrating millennial and Gen Z female athletes and their impact in sports.
The launch of TOGETHXR makes another media company created by athletes, joining Derek Jeter's The Players' Tribune and LeBron James' UNINTERRUPTED as prominent recent examples. For TOGETHXR, the mission is for women to be heard.
The media company is focused on young women not only interested in sports but beauty, culture, and social activism. "As a female athlete, you have to be more than a female athlete," said Morgan, a two-time World Cup winner. 
One of the company's first projects is a YouTube docuseries that tells the story of a 17-year-old boxer hoping to make the 2024 Olympics. 
TOGETHXR is funded and operated by private equity holding company Magnet Companies and plans to "create original content for and strike partnerships with social media platforms, form licensing deals, and sell merchandise," said Jessica Robertson, the new company's chief content officer.
"Women only receive 4% of sports media coverage. What we aim to do is challenge this statistic and provide women with a community and a platform that has never existed before," four-time WNBA champion Bird told Sportico.
AWARD
Nominate the Next Rising 25

The '90s gave us unforgettable sporting moments – The Dream Team, U.S. Women's Olympic Soccer team taking gold, Tiger winning his first major and of course, the release of NBA Jam.
It's also the decade our next Class of Rising 25 Award winners were born.
Now in its fifth year, the Rising 25 Award, presented by Anheuser-Busch, shines a spotlight on the brightest young stars in the business of sports.
Know someone that should be included in our starting lineup? Nominations are open now through Wednesday, March 23. Winners will be announced in May and honored at an event this fall.
Blockchain Fan Tokens Coming to U.S.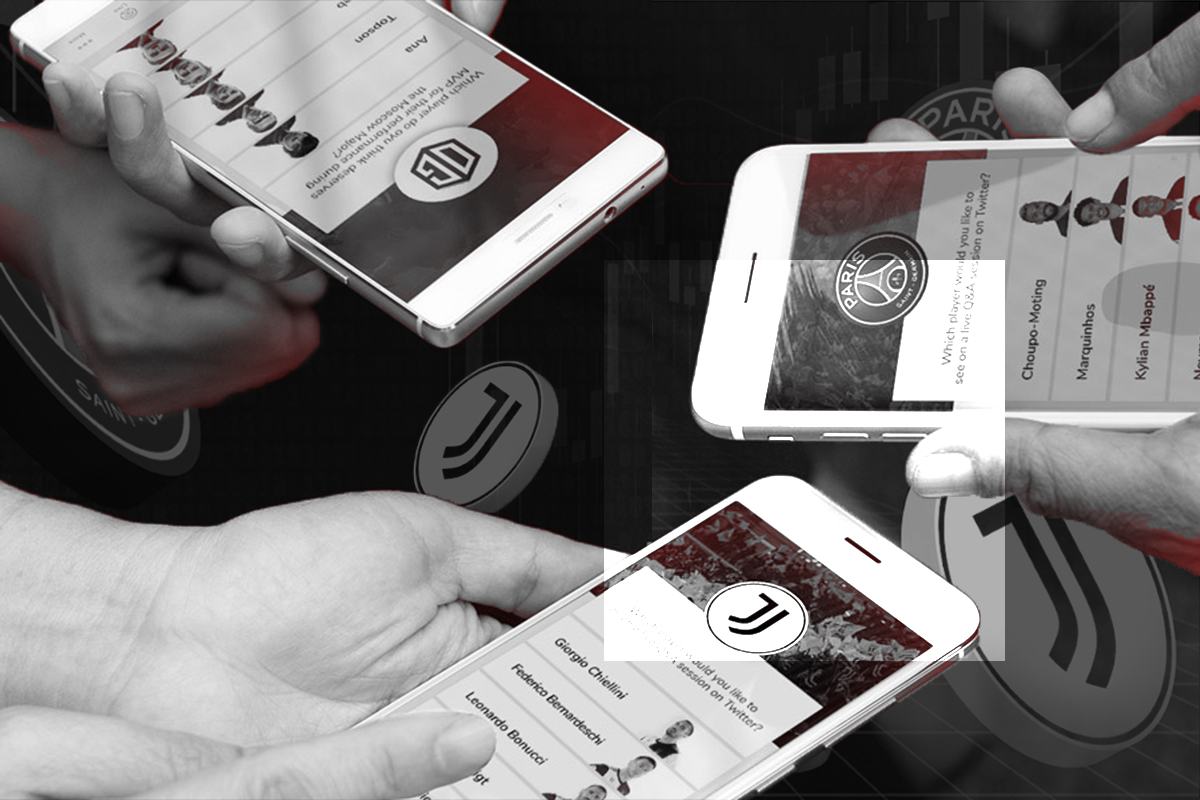 Blockchain-based fan tokens have already provided a strong revenue stream for European soccer clubs, and now the company behind the trend is coming to the U.S.
Chiliz, which sells fan tokens through its Socios.com app, is investing $50 million to bring its unique sports team fan access system to the States, according to Reuters.
Chiliz partners with teams to release blockchain-backed tokens that fans can purchase.
The tokens unlock access to special offers and voting rights on decisions the team puts before the fans, such as who plays in a friendly game or which player should take over the team's Instagram for a day. The more tokens a fan has, the greater the weight of their vote, and tokens can be bought and sold freely. 
At least 23 sporting organizations issue tokens through Socios.com, including FC Barcelona, Juventus, and Paris Saint-Germain.
AC Milan's fan tokens brought in $6 million in revenue after being listed on the cryptocurrency exchange Binance. Other fan tokens, including those for Juventus and Paris Saint-Germain are also listed on the exchange.
The company distributed over $30 million to teams in 2020, according to CEO Alexandre Dreyfus, with plans to at least double that number this year.
Chiliz is seeking new partnerships with teams in all major U.S. sports leagues, NASCAR, and esports.
With the pandemic eating into profits and even forcing some leagues to operate at a loss, Chiliz is hoping this novel concept is arriving at just the right time.
SPONSORED
Enhance Livestream for New Revenue

Now, more than ever, it's important to create compelling content that stands out. 
Join Front Office Sports on Thursday March 4th at 1PM ET for a special presentation from Sky Muller, Executive Producer of #Storyteller: A Livestream Experience at Tagboard.

He'll share five simple and impactful ideas to enhance your livestream content and generate new sponsorship opportunities based on his experience working hand-in-hand with the biggest brands in sports including WWE, FOX Sports, and NFL Network.
From interactive polling and trivia to social engagement and insightful graphics, these ideas can be applied to any type of content including press briefings, pregame shows, draft coverage, watch parties, and much more.
Don't miss out – grab your seat now!
U.S. stocks took a step backward as all three major indexes erased gains from yesterday. Here's a look at how sports-related stocks performed:
Up:
Fox Corporation (NASDAQ: FOXA) gained 9.08%
fuboTV Inc. (NYSE: FUBO) gained 8.10%
Sinclair Broadcast Group, Inc. (NASDAQ: SBGI) gained 5.85%
Down:
Peloton Interactive, Inc. (NASDAQ: PTON) dropped 4.72%
Rush Street Interactive (NYSE: RSI) dropped 4.50%
Camp World Holdings, Inc. (NYSE: CWH) dropped 3.89%
(Note: All as of market close on 3/02/21)
The Los Angeles Lakers (24-11) host the Phoenix Suns (22-11) tonight at Staples Center. The teams stand at a respective second and fourth in the Western Conference, and are both looking to continue two-game win streaks.
Anthony Davis remains out for the Lakers, while Dario Saric is listed as questionable for the Suns.
How to Watch:
10 p.m. ET on TNT
Betting Odds:
Lakers -1.5 || ML -125 || O/U 215.5
Pick: There's still value in taking the obvious: L.A. at home in prime time (as we recommended Friday). Because the public still questions them without Davis, and Phoenix has been hot, this price is manageable. Skip the spread, take the Lakers moneyline and lean over as the Suns drain enough threes to keep this close in the fourth quarter.
Who ya got? Reply to this newsletter with your prediction for the Suns-Lakers winner, final score, and high-scorer. Nail it and you get a mention in Tuesday's FOS PM. Don't forget to include your Twitter handle.
Shoutout: On Monday, we asked subscribers to predict the Maple Leafs-Oilers winner, final score, and first goal-scorer. The Leafs won 3-0. William Nylander, Morgan Rielly, and Zach Hyman each scored.
Nobody guessed it would be a shutout, and almost everyone thought Edmonton's Connor McDavid would be the first to score. Better luck tonight!