One day, the richest man in the world might own an NFL team, too.
Bezos Connected to Washington Football Team Sale Talks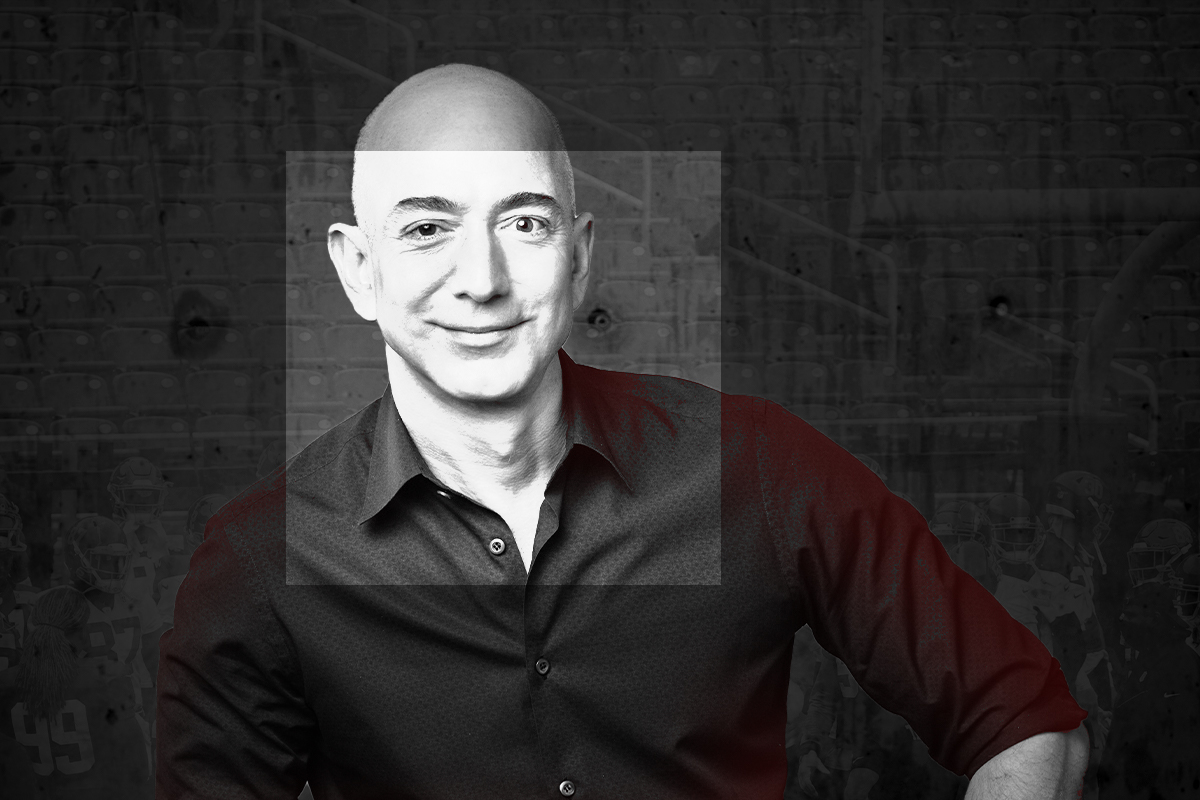 Jeff Bezos has been interested in NFL team ownership for some time — and The Washington Football team could be on his private wish list.
Bezos' attorney spoke with Baltimore-based sports investment banking firm Moag & Co., which led the effort to sell a chunk of the team, according to court documents obtained by Front Office Sports. 
Front Office Sports previously reported on majority owner Dan Snyder's claims that the real estate exec Dwight Schar — one of the three minority shareholders — led "an extortion campaign" to force Snyder to sell his stake.
On Monday morning, a filing that mentions Bezos' attorney was made in a New Delhi courtroom. It was part of Snyder's defamation lawsuit, originally filed in August, against Indian media company MEA WorldWide.
Bezos, 57, announced on Feb. 2 that he would step down as Amazon's CEO by the end of 2021. In the past several years he's developed a wider footprint in and around the nation's capital.
In 2013, he purchased The Washington Post.
Bezos bought a 27,000-square-foot home in Washington in 2016 and spent $12 million to renovate it.
He tapped Arlington, Va., as the location for Amazon's second headquarters in 2017.
CBS Sports reported in Nov. 2019 that Bezos had spent time with Snyder since his move to Washington, and that other NFL owners were more than willing to welcome the mogul into their ranks.
Panini May Pull a Different Card
As the sports collectible industry booms, sticker and trading card brand Panini is looking to take advantage.
Panini is reportedly weighing a potential sale and attracting interest from private equity firms.
The family-owned Italian brand is known for its FIFA World Cup stickers. The stickers have become some of the most popular sports collectibles globally since first being printed in 1970.
Stickers and an inventory of rare single-card items helped Panini surpass $1 billion in sales in 2018. It's unclear whether Panini will go through with a formal sale, but the resurgence of the sports collectibles industry makes it a promising venture. 
Earlier this month, Goldin Auctions announced a $40 million fundraise that attracted big-name investors like Mark Cuban, Kevin Durant, Dwayne Wade and Bill Simmons. The auction house grossed over $100 million from trading cards and other collectibles in 2020. 
Panini made David Beckham a global brand ambassador back in January.
It will continue to be the exclusive trading card manufacturer of the NFL, NBA, NASCAR and collegiate athletics.
AWARD
Rising 25 Nominations Are Here!
Like Starter jackets in the 90s, they're innovative and shaking up the sports industry. 
The Front Office Sports Rising 25 Award, presented by Anheuser-Busch, celebrates the careers of the brightest young stars in the business of sports. To date, we've honored 100 individuals and we're looking for our next groups of innovators. 
Know someone whose innate passion and tireless dedication is making an impact? Tell us about them by nominating them for the Rising 25 Award. Nominations open now through Wednesday, March 23rd. 
DAZN Gets Help in Serie A Bidding War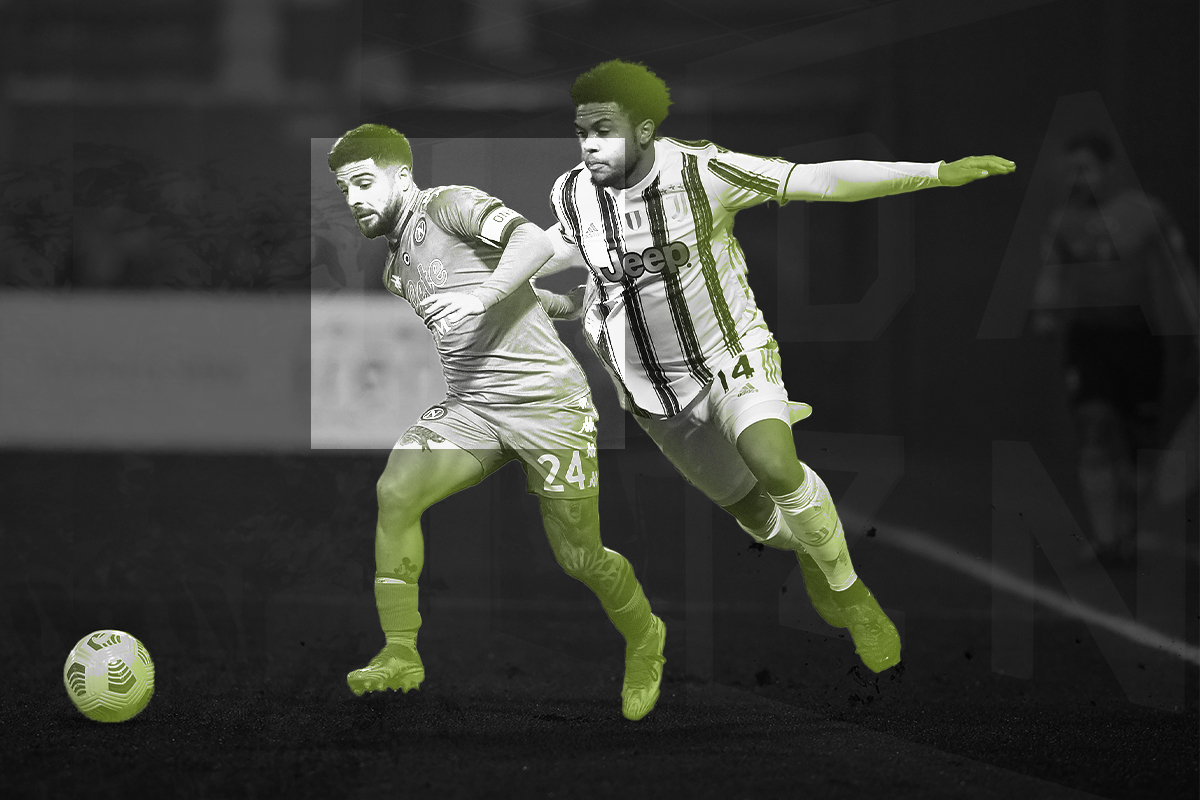 Negotiations for Serie A broadcast rights may be coming to a close as DAZN receives reinforcements.
The British streaming company has an agreement with Telecom Italia — the largest phone carrier in Italy — that would back its $1.02 billion bid by 40% annually, per Bloomberg.
In addition to payments of $414 million per year, Telecom would also provide distribution and technological support in the deal.
DAZN is currently competing against Sky, a subsidiary of Comcast, for broadcast rights to the Italian soccer league's next three seasons. Amazon dropped out of the race last month.
The financial support from Telecom is huge because DAZN lost nearly $2 billion last year, forcing the company to scale back its U.S. and Latin America ambitions.
"DAZN is hanging on to Germany and Italy as key markets and in both it is trying to carve out a competitive position," said Claire Enders, founder of Enders Analysis.
Serie A was set to bring in $2 billion from the sale of 10% of its new media company to a private equity consortium including CVC Capital Partners, Advent International and Italian fund FSI.
The deal could be off the table as it needed approval from 14 of the 20 teams in the league to go through, and seven clubs banded together to block the sale.
Naomi Osaka and Novak Djokovic won it all at the Australian Open over the weekend. It was Djokovic's 18th Grand Slam title and Osaka's fourth.

The Minnesota Timberwolves fired head coach Ryan Saunders and replaced him with Toronto Raptors assistant Chris Finch. The Timberwolves have a 7-24 record — the worst in the NBA.

Sports Illustrated Studios and Smokehouse Pictures announced a docuseries detailing the alleged sexual abuse of student athletes at Ohio State University. George Clooney is listed as an executive producer.

Caleb Pendleton's college baseball debut was…very good. The Florida Atlantic freshman hit two grand slams in his first two career at-bats, 15 minutes apart in the same inning. Get more stories like this in Sports Section — a free, daily newsletter. Click here to subscribe.
COURSE
Inside the Booming Esports Market

With estimated revenue of nearly $1 billion, esports is considered one of the world's fastest-growing sports. Many believe it has potential to rival traditional sports events in size and scale.
As one of the first brands to enter the esports space, Pepsi continues to be a major player in the gaming world. Learn more about how this megabrand navigates the world of esports in Sports Marketing Essentials, a free online course sponsored by Pepsi. 
The eight-lesson course includes Esports: Transition from Traditional Sports where Paul Mascali, Head of Esports and Gaming discusses how Pepsi continues to be a major player in the gaming world, utilizing a content-first approach to engage gamers and fans. 
Register and complete the course by February 28th to be entered for the chance to win an Aaron Judge autographed baseball.
U.S. stocks across all major indexes finished Monday with mixed results. Here's a look at how sports-related stocks performed:
Up:
GameStop Corp. (NYSE: GME) gained 13.33%
Boyd Gaming Corporation (NYSE: BYD) gained 7.50%
Genesco Inc. (NYSE: GCO) gained 5.91%
Down:
Peloton Interactive, Inc. (NASDAQ: PTON) dropped 9.99%
Rush Street Interactive, Inc. (NYSE: RSI) dropped 9.22%
Gravity Co., Ltd. (NASDAQ: GRVY) dropped 6.78%
(Note: All as of market close on 2/22/21)
The Los Angeles Lakers (22-9) host the Washington Wizards (10-17) tonight. LeBron and the Lakers sit at No. 2 in the Western Conference, but Washington's Bradley Beal always poses a threat. The last time the two teams met was in November 2019.
Dennis Schroder and Anthony Davis are out for the Lakers.
How to Watch:
10 p.m. ET on NBA TV
Betting Odds:
Lakers -7 || ML -250 || O/U 225.5
Pick: The Lakers snap their two-game losing streak and stay within striking distance of the first-place Jazz. Take a motivated LeBron & Co. to win by double digits, and lean under behind a locked-in L.A. defensive display.
Who ya got? Reply to this newsletter with your prediction for the Wizards-Lakers winner, final score and high scorer. Nail it and you get a mention in Tuesday's FOS PM. Don't forget to include your Twitter handle.
Shoutout: On Friday, we asked subscribers to predict the winner, score and lead scorer of Jazz-Clippers. Donovan Mitchell scored a game-high 35 but Los Angeles won 116-112. The Jazz have been so hot, no one thought they would lose!