Kendrick Carmouche looks to become the first Black jockey to win the Kentucky Derby in more than a century on Saturday. It won't come easy: He'll be riding Bourbonic, a 30-1 longshot.
Federer-Backed Running Brand Going Public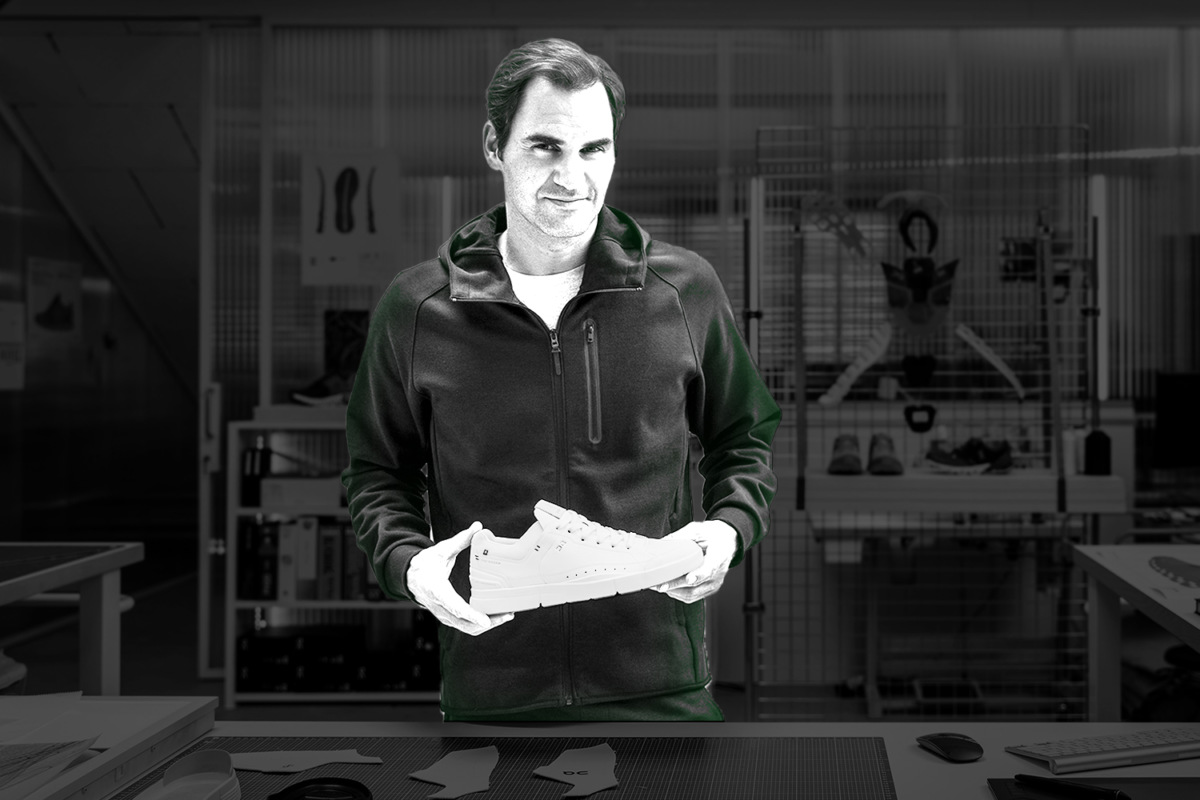 ON Running, a company backed by the highest-paid athlete in the world, is planning to go public this fall at a $5 billion valuation, per Bloomberg.
Swiss tennis star Roger Federer invested an undisclosed amount in the brand in 2019 after 20 years with Nike. He topped Forbes' richest athletes list last year with $106.3 million in annual earnings.
"I wanted to make a mark to show ON how much I believe in the company and that I am planning for the long term with them," Federer told Swiss outlet NZZ am Sonntag in 2019.
The 20-time Grand Slam winner released his first shoe with ON in 2020.
Federer competes in THE ROGER Pro, a pair not yet available for purchase.
He also has a 10-year, $300 million deal with Japanese apparel brand Uniqlo.
Founded in 2010, ON Running products are available in 50 countries and use a patented technology, Cloudtec, as a main selling point. Its valuation hit $2 billion in its last funding round.
ON announced a subscription service for shoes made from recyclable materials earlier this month and opened a global flagship store in New York City late last year.
Vanessa Bryant Launches Gigi-Inspired Brand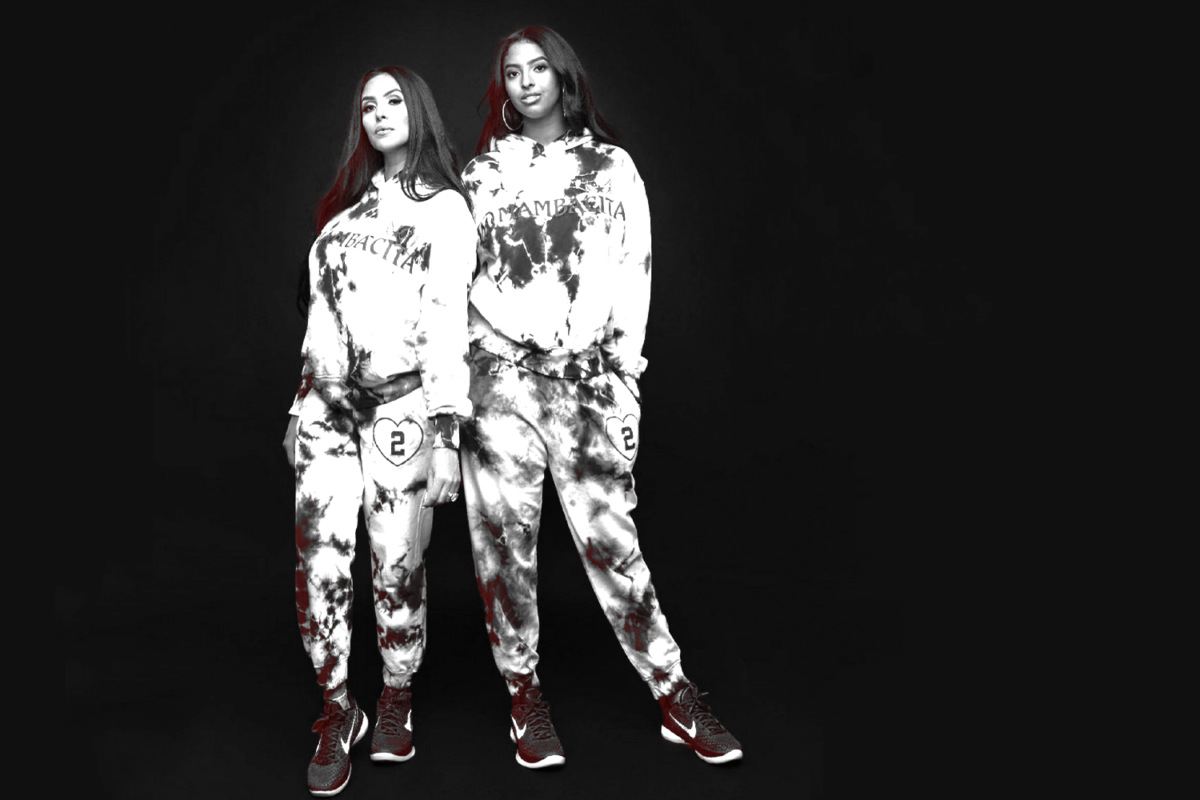 Vanessa Bryant announced the launch of Mambacita, a clothing line with a release date dear to her heart.
The collection honors the memory of her late daughter Gianna and goes live on May 1 — what would've been Gigi's 15th birthday. Bryant posted a preview of the new line modeled by her and her daughters Natalia and Capri on Instagram.
All of the proceeds will go to the Mamba & Mambacita Sports Foundation.
The Mambacita apparel launch comes after Vanessa Bryant and Kobe's estate failed to reach an agreement on a new contract with Nike, ending an 18-year relationship with the company.
The split with Nike was no surprise:
Bryant's estate filed 13 trademarks since May 2020 for shoe and clothing brands.
Kobe and his estate were unhappy with the limited availability of his Nike products.
Venture capitalist Shervin Pishevar said that he met with Kobe in 2019 to discuss starting his own shoe company called "'Mamba."
However, Vanessa has confirmed there are still two final Nike releases on the way.
SPONSORED BY PANINI
Bid Now: Rare 2021 NFL Draft Night NFT Cards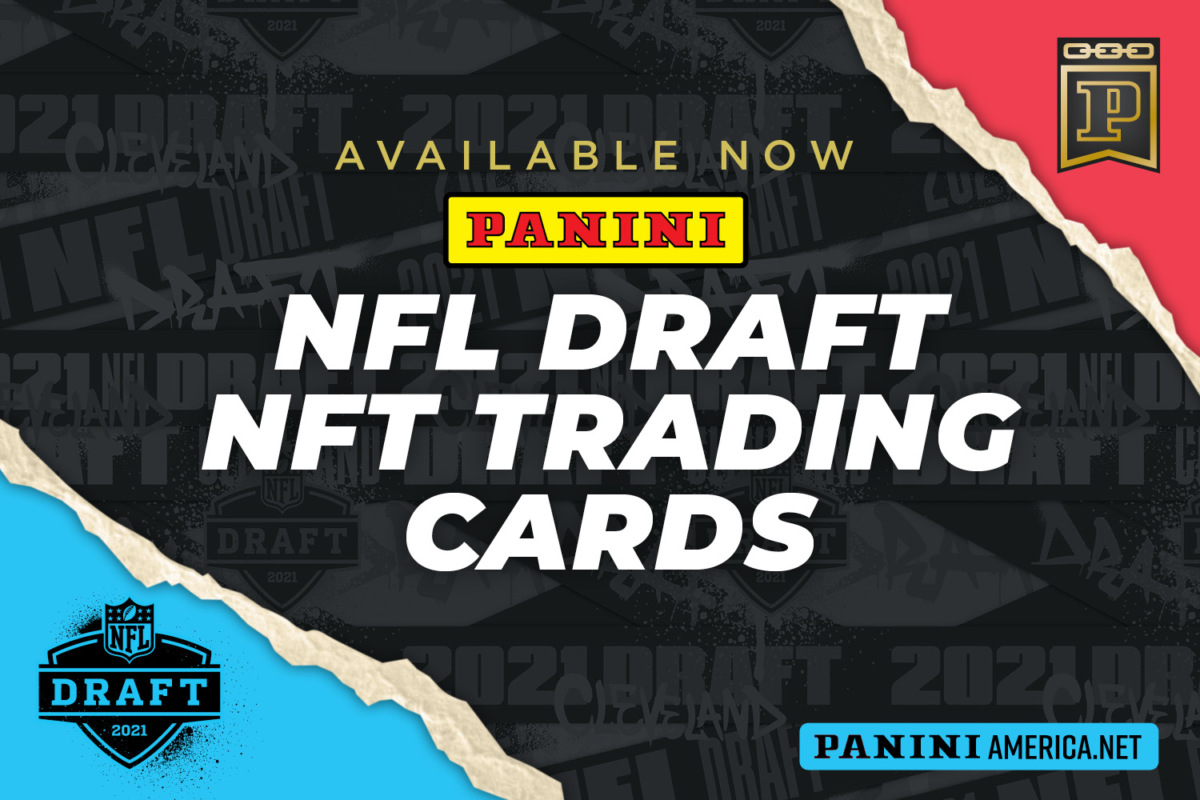 Panini America last night used the first round of the 2021 NFL Draft to create the milestone 2021 NFL Draft Night NFT Blockchain series featuring seven top draft picks — Trevor Lawrence, Zach Wilson, Mac Jones, Kyle Pitts, Ja'Marr Chase, Justin Fields and Trey Lance — on 1/1 digital trading cards that animated each player in real-time into his new NFL team jersey. 
Each digital asset is a 1/1 and is available now through auction on Panini America's Blockchain platform. The auction began today at 3 p.m. (ET) and will run through Monday, May 3 at 5 p.m. (ET). Visit the Panini Blockchain site now for additional information.
Rams Move War Room to Malibu Beach House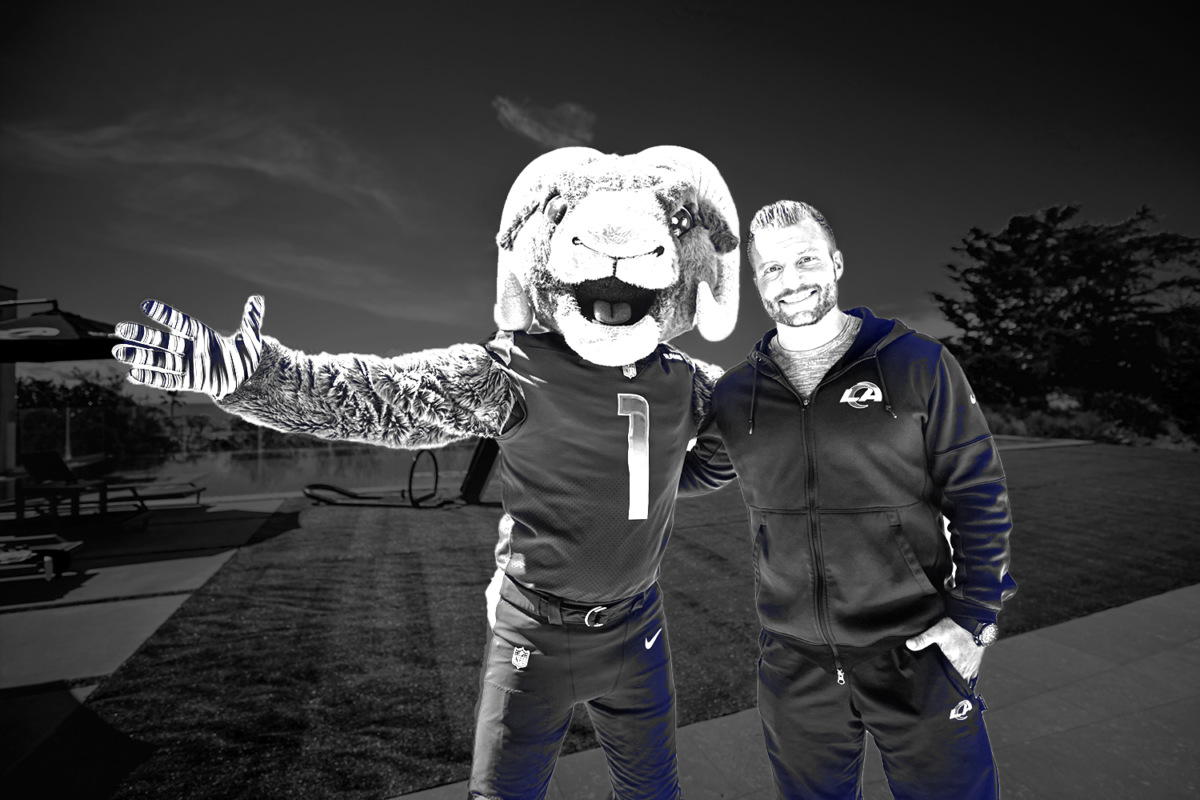 Arguably no sports league is better at marketing than the NFL.
Here's proof: With the Rocket Mortgage Draft House, the Los Angeles Rams are showing how to create and monetize an asset out of thin air.
When the Rams go on the clock at Friday's NFL Draft, there'll be as much buzz about their Malibu war room as the players they're picking. Los Angeles didn't have a first-round pick.
Yes, they had to pay for the 9,000 square-foot villa, but the unique idea has attracted sponsors like Rocket Mortgage and Postmates. Movie star Rebel Wilson starred in a funny promotional video that's been viewed nearly 2 million times.
LA's Draft House was the brainchild of Lexi vonderLieth, the Rams' vice president of partnership marketing. During last year's "virtual" draft she noticed the buzz around Arizona Cardinals coach Kliff Kingsbury's palatial pad.
The Rams scouted houses all over L.A. before settling on Malibu. Rocket Mortgage has activated its own $12,000 sweepstakes around the house.
And the idea's catching on. The Philadelphia Eagles sold naming rights to their draft room to LifeBrand this week. Franchises inside and outside the NFL are asking the Rams how to sell similar locations to sponsors.
"It's been great for us on the partnership side," said vonderLeith. "We feel like we've gotten this asset everybody's really excited about."
Eddie Olczyk has been the handicapper for NBC Sports' coverage of the Kentucky Derby for seven years. Sports Section

caught up

with Olczyk as he was making his way to Louisville for Saturday's 147th Kentucky Derby.

Click here to subscribe

.

Fanatics and No. 1 NFL Draft pick Trevor Lawrence announced a multiyear deal for rights to the quarterback's memorabilia and collectibles. Clemson and Jacksonville Jaguar items signed by Lawrence are now offered by Fanatics exclusively.

To help promote Saturday's Kentucky Derby, NBC Sports has enlisted celebrities and social media influencers. The network sent  them "party boxes" and then asked them to share their party plans under the hashtag #DerbyAtHome.
SPONSORED BY SATISFI LABS
Inside Emerging Fan Trends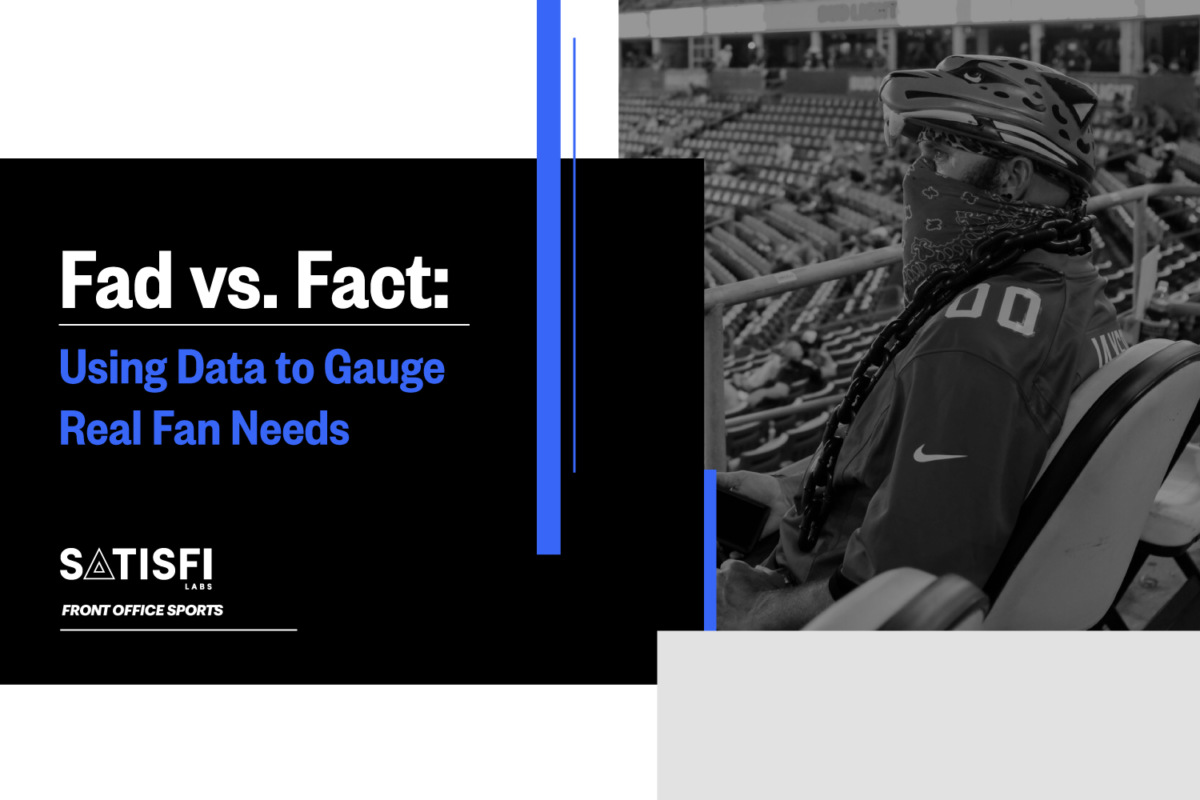 As stadiums and arenas reopened their doors, it became clear that the pandemic had dramatically affected the traditional game day experience. The magnitude of that impact, however, remained a mystery until fans returned to their seats.
Satisfi Labs' Conversational AI platform continued to answer fan questions throughout 2020, and identified four key trends that began to emerge across all of the major sports leagues. 
Download our latest white paper to find out which trends may fade as the pandemic subsides, and those that will shape the future of fandom for years to come.
U.S. stocks experienced declines on Friday after a record-setting session a day earlier. Here's a look at how sports-related stocks performed:
Up:
MGM Resorts International (NYSE: MGM) gained 0.64%
The Walt Disney Company (NYSE: DIS) gained 0.50%
The Liberty Braves Group (NASDAQ: BATRA) gained 0.43%
Down:
Gravity Co., (NASDAQ: GRVY) dropped 5.41%
Allied Esports Entertainment Inc. (NASDAQ: AESE) dropped 4.26%
Columbia Sportswear Company (NASDAQ: COLM) dropped 3.87%
(Note: All as of market close on 4/30/21)
The Brooklyn Nets (43-20) host the Portland Trail Blazers (34-28) tonight at Barclays Center. The teams last met in March when the Nets pulled away 116-112.
How to Watch:
8 p.m. ET on NBA TV
Betting Odds:
Trail Blazers -2.5 || ML -134 || O/U 241.5
Pick: The Nets have won four straight and will look to extend the streak against a struggling Trail Blazers squad before a five-game road trip. Despite Kyrie's uncertain health status for Friday night, take Brooklyn to cover and lean under.
Who ya got? Reply to this newsletter with your prediction for the Trail Blazers-Nets winner, final score, and high scorer. Nail it, and you get a mention in Monday's FOS PM. Don't forget to include your Twitter handle.
Shoutout: On Thursday, we asked readers to pick the winner, final score, and home run hitter(s) of the Dodgers-Brewers tilt. The Brewers beat the Dodgers 2-1 thanks to a two-run shot by Travis Shaw. No one was spot on with the score. Better luck tonight!