The Tampa Bay Rays and 20-year-old shortstop Wander Franco agreed to an 11-year deal Monday – $182 million guaranteed with a club option for a 12th year. The deal is a record for a player with less than a year in the bigs.
Dick's Sporting Goods Posts Record 3rd Quarter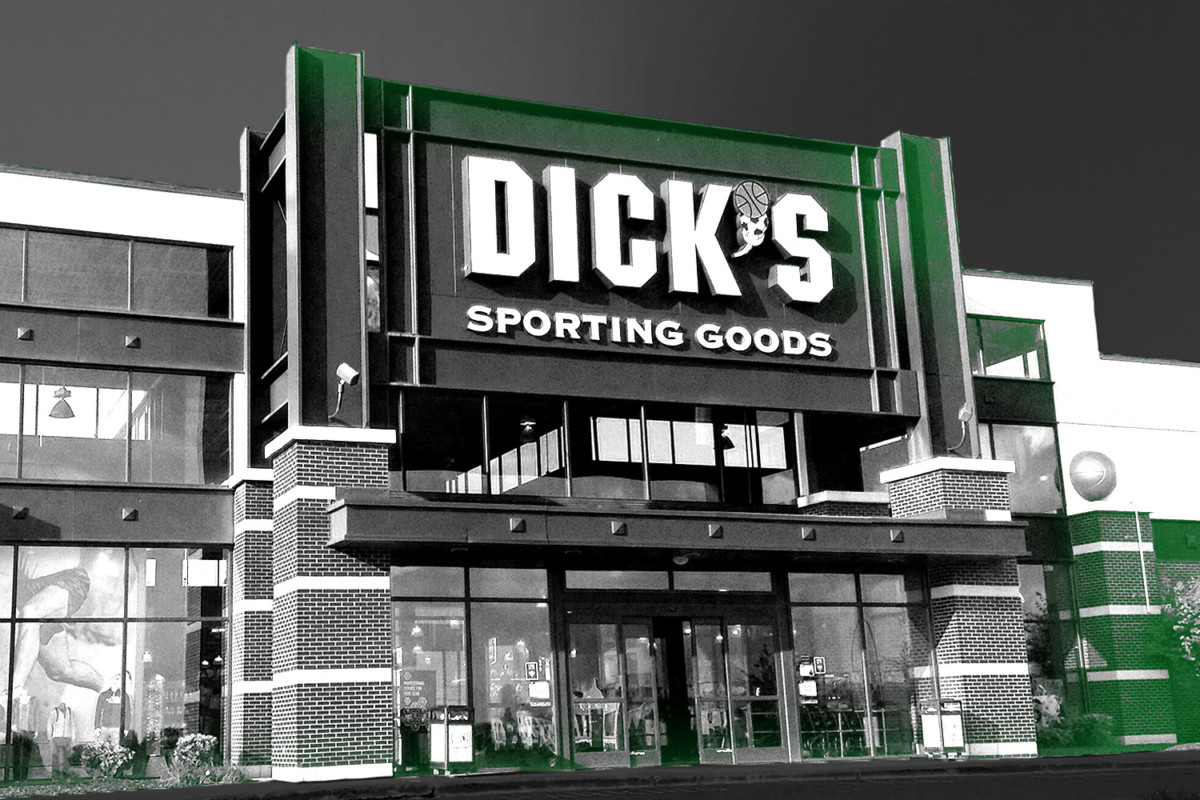 Dick's Sporting Goods posted $2.75 billion in third-quarter net sales on Tuesday, a 13.9% year-over-year increase and a 40% jump since 2019.
Consolidated net income soared from $177.2 million during the third quarter of last year to $316.5 million for the three months ending Oct. 31 — net sales are at $8.94 billion through the first three quarters of the year.
Despite spending roughly $15 million in COVID-related safety costs, executive chairman Ed Stack believes "this will be the most transformational year in our history."
The end of the quarter placed Dick's Sporting Goods with around $1.37 billion in cash or cash equivalents.
Ecommerce sales increased 97% since 2019 — just 1% year-over-year — but accounted for 19% of total business.
Inventory rose 7.3% year-over-year.
By the end of the quarter, 734 brick-and-mortar locations were open.
The company paid over $500 million to stockholders during the quarter and repurchased 2.17 million shares of its common stock, totaling $273.4 million.
With a market value of around $12.5 billion, the sporting goods company raised its full-year guidance to sales between $12.12 billion and $12.19 billion.
Dick's Sporting Goods also announced a deal with Nike earlier this month, linking the brands' respective membership and loyalty programs and offering exclusive Nike apparel on its website.
Tottenham Hotspur Posts $107M Loss in Pandemic-Rocked Year
Tottenham Hotspur posted $106.9 million in pre-tax losses for the fiscal year ending June 30, reflecting a period when few Premier League fans were allowed to see games in person because of the global pandemic.
The club managed to partly counteract a huge drop in matchday income to post $483.4 million in overall revenue, a 10.1% drop from the year before.
Matchday revenue was $2.5 million, as only two matches were played with live fans, and at limited capacity.
The previous year, the club took in $126.2 million from its 19 home games, 14 of which were played before lockdowns.
TV and media revenues proved to be a saving grace, rising 93.4% to $246.3 million.
The team's results on the field also cut into earnings: the team's UEFA winnings fell to $31.5 million from $68.4 million the year before, despite UEFA slightly increasing the prize pool from the 2019-2020 season.
The losses spiked the team's total debts to $943 million, up from $808.1 million at the end of fiscal 2020.
Going forward, the club wants to leverage its 62,062-capacity stadium, which opened in 2019, with plans to host NFL, boxing, rugby, concerts, and other events in the $1.6 billion facility.
Tottenham has still not played a full season in the stadium.
SPONSORED BY RHOBACK
The Best Activewear on the Market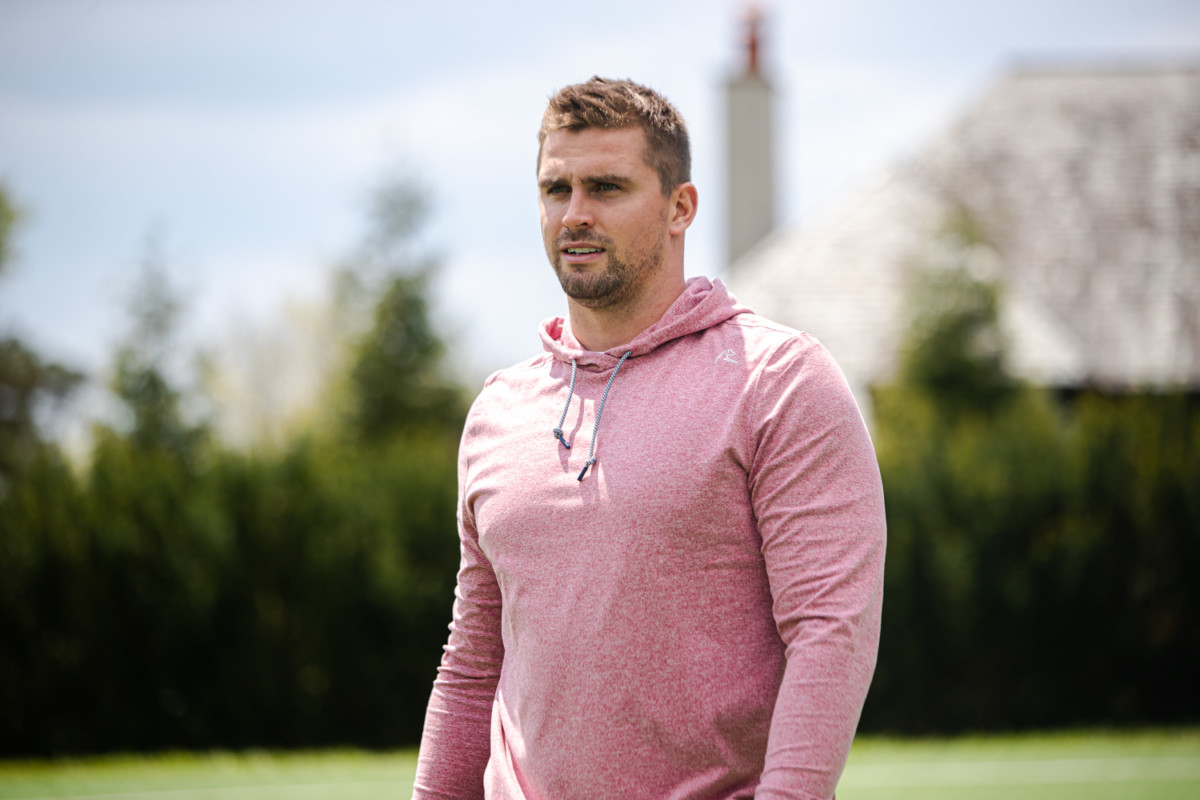 Fresh off some of the biggest NIL sponsorships with Safety Kyle Hamilton and Quarterback JT Daniels, Rhoback is gaining some major traction across the NFL and college football. Just like NIL itself, Rhoback is changing the game.
Known for developing the best fabrics on the market, Rhoback is one of the fastest-growing activewear brands in the country. And rightfully so. 
Rhoback has the softest and stretchiest hoodies, most comfortable tees, best fitting polos, and more. Good for game day, a night on the town, or a leisurely weekend on the golf course.
Ready to experience the best fitting and feeling activewear on the market? Shop now and use code FOS for 20% off their entire site!
Genius Sports Raises Full-Year Outlook After Strong Q3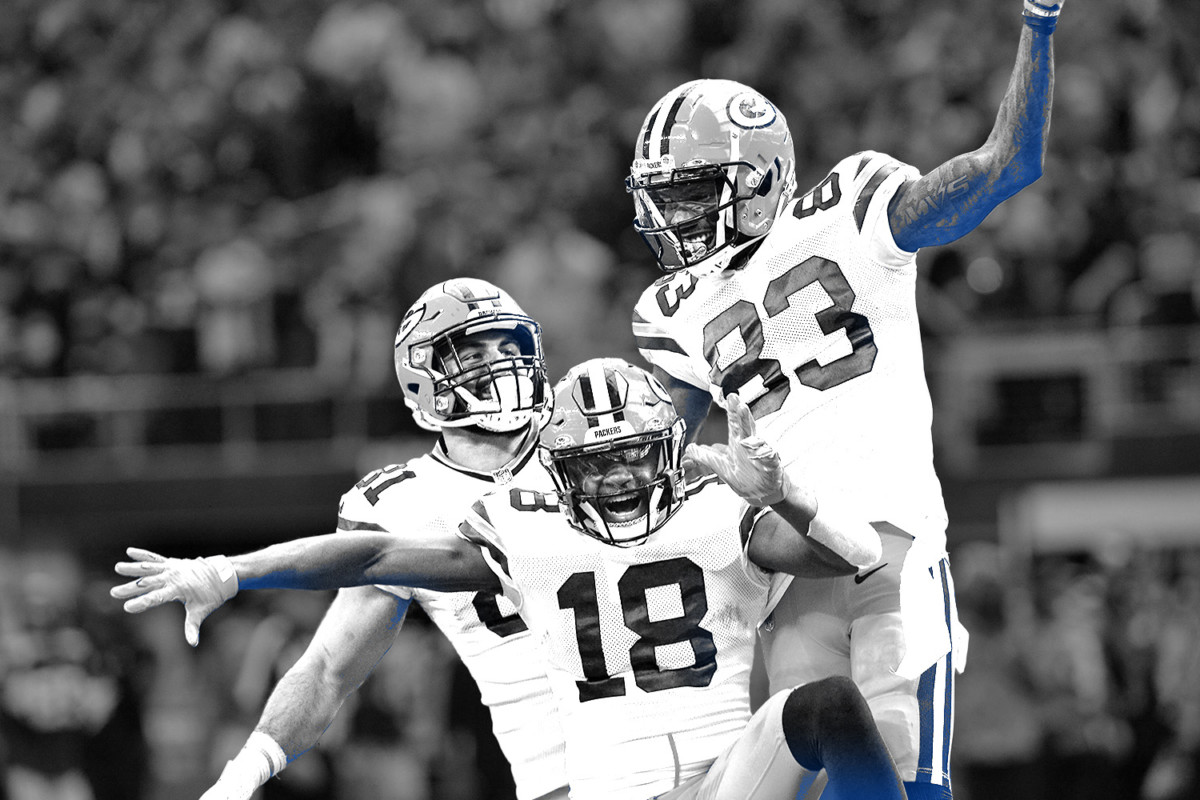 Genius Sports raised its full-year revenue guidance following Tuesday's third-quarter earnings report.
The London-based sports data provider generated $69.1 million in revenue in Q3 2021, a 70.5% increase compared to the same period last year.
The results were driven by Genius' Betting Technology, Content, and Services segment, which posted $43.6 million in revenue — a 48% increase year-over-year. The company's Sports Technology and Services segment generated $11.6 million in revenue, a 159% uptick compared to Q3 2020.
Full-year revenue is projected to range between $257 million and $262 million, up from a previous target between $255 million and $260 million.
Genius completed a $1.5 billion merger in April with dMY Technology Group to go public and has since continued to expand its offerings.
April: The company secured exclusive NFL data rights for $120 million per year in a six-year deal.
June: It acquired Second Spectrum — the official analytics provider for the NBA, Premier League, and MLS — for $200 million.
September: It reached an agreement with 888 Holdings to provide data and tech to Sports Illustrated's new gambling platform, SI Sportsbook.
November: It announced an expanded partnership with FanDuel to provide the sportsbook with official NFL data.
Genius saw its total operating expenses reach $47.5 million in Q3 2021, up from $11.6 million in Q3 2020.
SPONSORED BY VKTRY
A Victorious Next Step Forward in Performance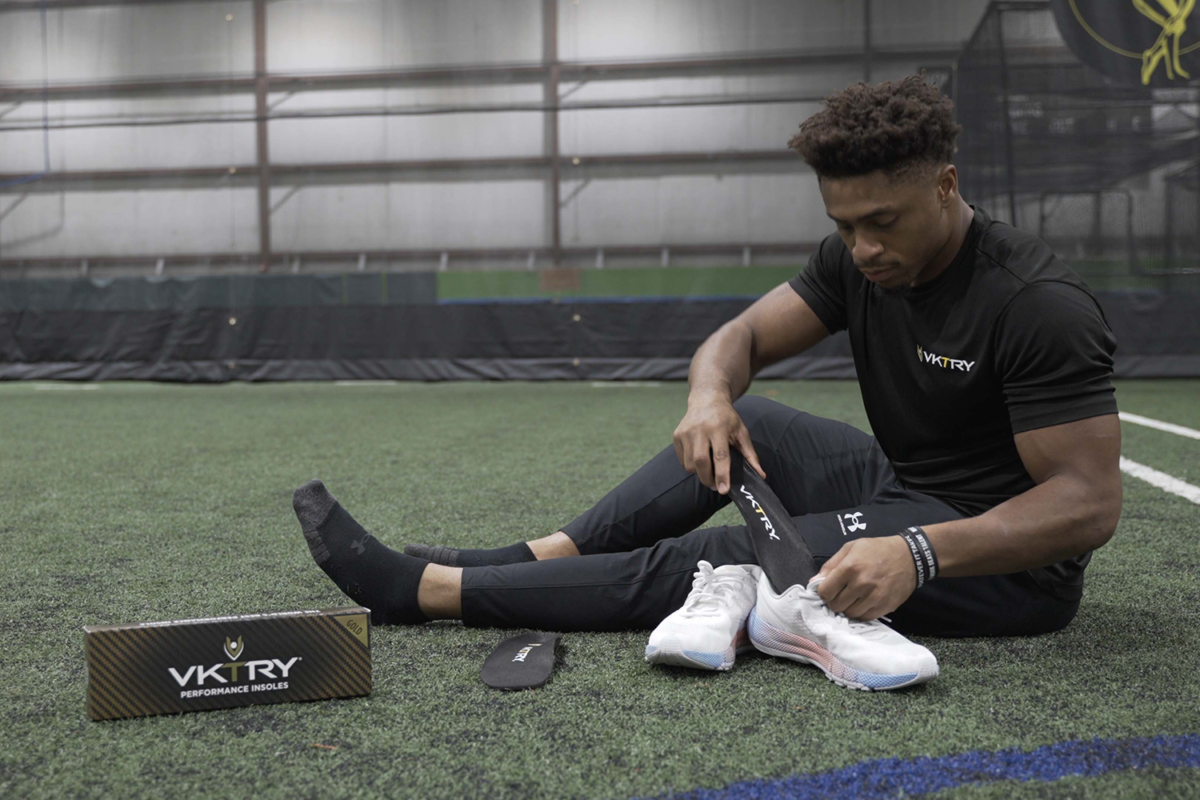 Thanks to advancements in training, equipment, nutrition, and technology, modern athletes are redefining the upper limits of human achievement. Now, the greatest limitation to peak athletic performance is injury and recovery, and the next step forward will start from the feet up — literally. 
Backed by sports science data and research, VKTRY Performance Insoles are proven to increase performance and protect against injury, and are already helping star athletes in multiple sports run faster, jump higher, and — most importantly — stay on the field and off the injury list.
Read more on the dynamic sports gear proven to give energy back to athletes.
Market Movers
U.S. stocks were mixed on Tuesday for a second straight session. Here's a look at how sports-related stocks performed:
(Note: All as of market close on 11/23/21)
The Los Angeles Lakers (9-9) face the New York Knicks (9-8) tonight at Madison Square Garden.
How to Watch: 7:30 p.m. ET on ESPN
Betting Odds: Knicks -6 || ML -235 || O/U 214*
Pick: Expect the Lakers to struggle without LeBron James. Take New York to cover.
Who ya got? Reply to this newsletter with your prediction for the Lakers-Knicks winner and final score.
*Odds/lines subject to change. T&Cs apply. See draftkings.com/sportsbook for details.
Ready to rep your favorite newsletter? Refer your friends and colleagues to Front Office Sports and you could win FOS merchandise.
It's easy to spread the word. Copy and paste your unique link below and share it in an email or on your timeline.
Your custom referral link: [RH_REFLINK]
Or use these one-tap sharing methods: