Steve Cohen's purchase of the Mets is approved, and The Ringer loses two of its most popular personalities.
Cohen Completes Mets Purchase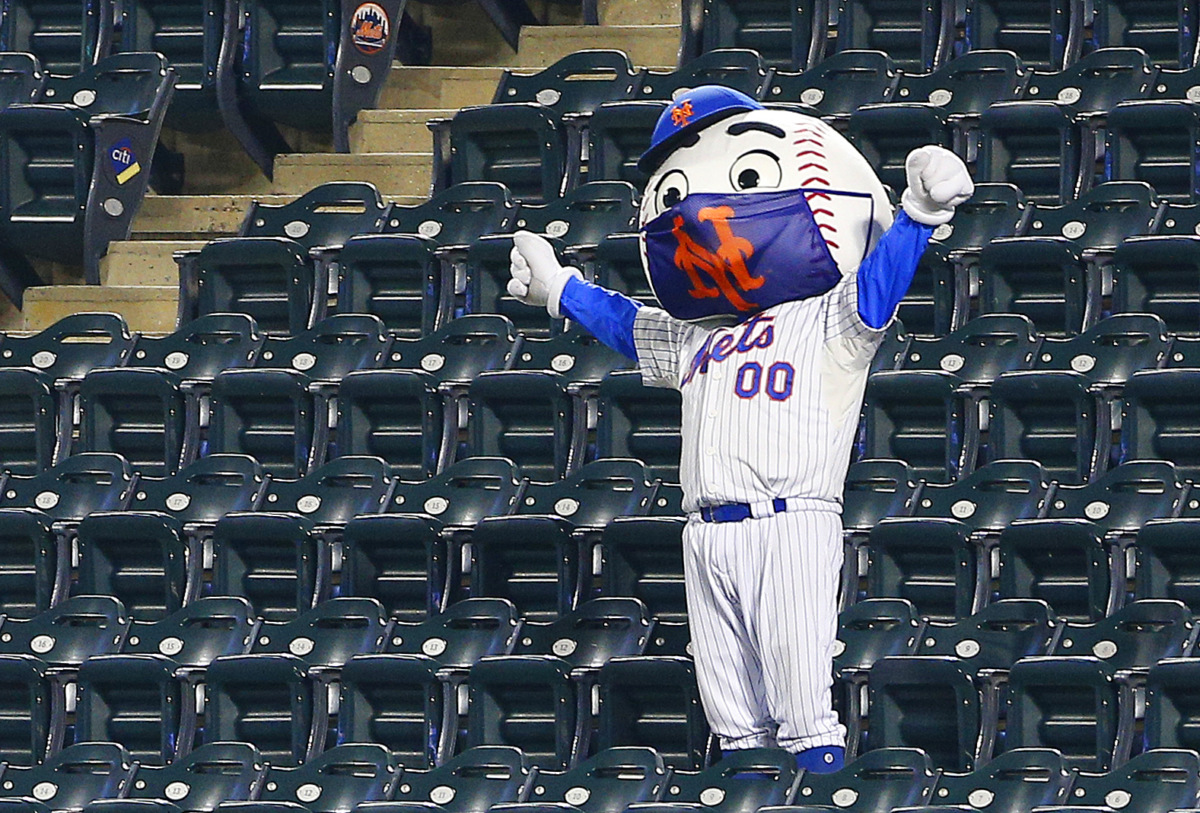 The New York Mets' sale to billionaire hedge fund manager Steve Cohen was approved by the other 29 MLB owners, as well as New York City Mayor Bill de Blasio. It is expected to close within 10 days.
Cohen already owned 8% of the team and will reportedly shell out between $2.4 billion and $2.5 billion for the majority share. Under the new Mets deal, Cohen will own 95% of the team with the Wilpon family maintaining a 5% stake; the Wilpons bought the controlling stake in the team for $391 million in 2002. 
In his first statement as team owner, Cohen said that all Mets employees will have their pre-pandemic salaries reinstituted as of Nov. 1, reversing the 5-30% salary cuts implemented in March through a total commitment of more than $7 million. He also plans to donate $17.5 million to local small businesses, and "dramatically increase the giving of the Mets Foundation in the coming years."
Athleticwear retailer Under Armour has entered into a definitive agreement to sell its MyFitnessPal platform to investment firm Francisco Partners in a $345 million deal.
MyFitnessPal has grown from 80 million users to over 200 million in the five years since Under Armour acquired the health tracking app for $475 million. Under Armour also acquired Endomondo in 2015, a once-popular fitness tracking app in Europe, for $85 million — the company will be discontinuing Endomondo's operations at the end of 2020.
However, Under Armour will continue on with the MapMyFitness platform — which includes MapMyRun and MapMyRide. It acquired the platform in 2013 and integrates it with a line of connected footwear.
SPONSORED
Today Is Your Last Chance!

This year, we want to hear your stories, good and bad, about your experiences with your employer in the sports industry. We're honoring the best of the best with the 2020 Best Employers In Sports Award.
We are proud to present this award in partnership with FEVO, our e-commerce partner changing the way we buy and share experiences.
TIME IS RUNNING OUT! Nominate your employer by completing the 2020 Best Employers in Sports Award Survey before EOD TODAY!
Jason Concepcion, a multi-platform talent at The Ringer known for his podcast appearances and digital show "NBA Desktop," is leaving the company. Concepcion first joined Bill Simmons' media companies as a staff writer for ESPN's Grantland in 2013.
As host of "NBA Desktop" — a digital show about NBA Twitter — Concepcion was part of The Ringer's team that won the 2019 Sports Emmy for Outstanding Digital Innovation.
Hours after Concepcion's announcement, popular NBA writer and podcaster Haley O'Shaughnessy announced that she would also be leaving The Ringer after about four years on staff.
The Ringer was acquired by Spotify for roughly $200 million in February.
Bubba Wallace will drive a Toyota car for Michael Jordan and Denny Hamlin's 23XI Racing NASCAR team.
Activision Blizzard beat analysts expectations in its third quarter earnings, showing the continued strength of games like "Call of Duty" and the pandemic's impact on the video game industry.
Clemson quarterback Trevor Lawrence tested positive for COVID-19 and will sit out the team's game against Boston College on Saturday.
The Baltimore Ravens signed left tackle Ronnie Stanley to a five-year extension worth $98.75 million; he is now the NFL's second-highest paid LT.
SPONSORED
Georgia Tech Focuses on Fan Safety With Return of Football
For the past several years, Georgia Tech has implemented Satisfi Labs' virtual assistant to help answer fans' questions about the game-day experience both leading up to game day and once they are inside the stadium or arena.
This has been particularly helpful in 2020 as the Yellow Jackets' staff deals with many new COVID-19 related questions.
Read on to learn more.
U.S. stocks dropped again Friday with the Dow Jones Industrial Average closing October as its worst month since March. Here's a look at how sports-related stocks performed today.
Up:
Monarch Casino & Resort (NASDAQ: MCRI) gained 4.78%
Fox Corp. (NASDAQ: FOX) gained 2.95%
Acushnet Holdings (NYSE: GOLF) gained 1.88%
Down:
Columbia Sportswear (NASDAQ: COLM) dropped 22.52%
Vista Outdoor (NYSE: VSTO) dropped 8.39%
DraftKings (NASDAQ: DKNG) dropped 5.27%
(Note: All as of market close on 10/30/20)
Minnesota vs. Maryland: Minnesota began its eight-game 2020 schedule exclusively against conference opponents with a 49-24 home loss to Michigan last week. Maryland also came up with a 43-3 loss in its season opener as it was outgained 537-207 at Northwestern.
How to watch:
7:30 p.m. ET on ESPN
Betting odds:
Minnesota -19 || ML -900 || O/U 61.5