Women make up four of the top five athletes with the highest-earning potential per social media post remaining in March Madness. Paige Bueckers ($62.9K) is tops, followed by Hailey Van Lith ($44.2K), Paolo Banchero ($9K), Zia Cooke ($7.9K), and Deja Kelly ($7.1K).
Boehly, Harris Groups Make Chelsea Shortlist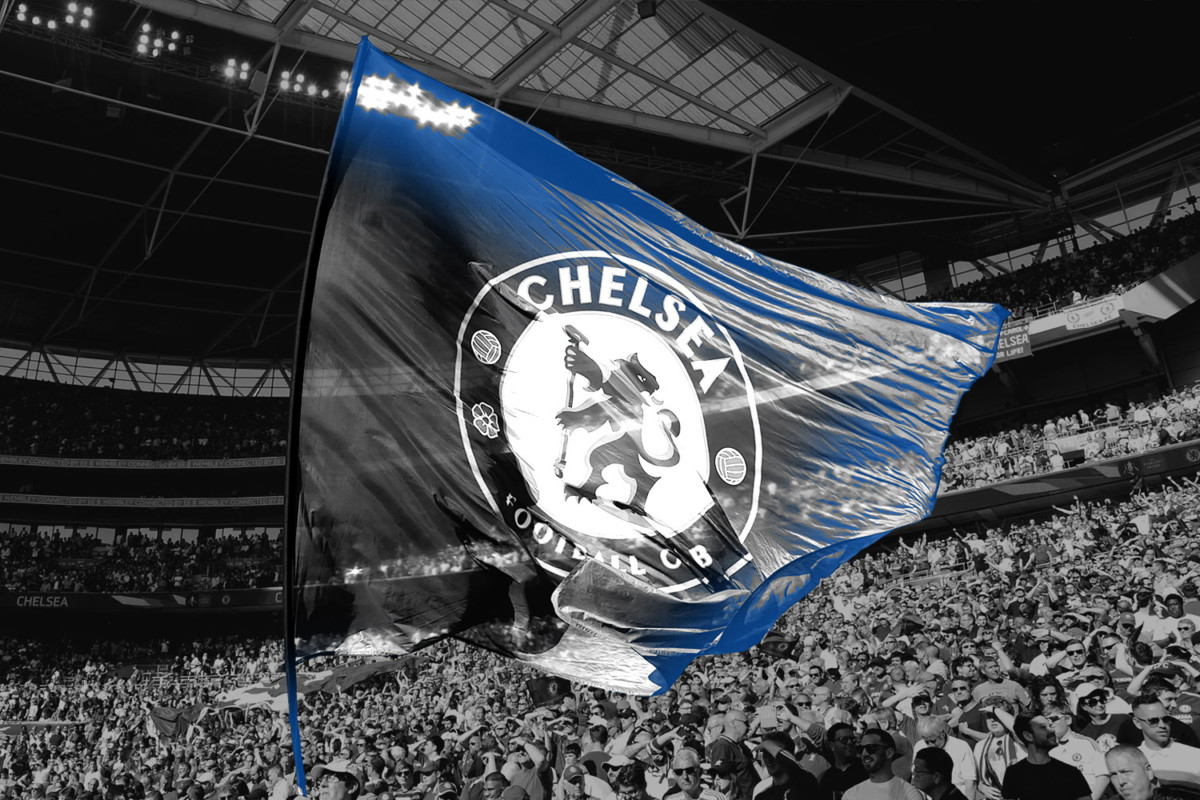 Chelsea FC could soon share owners with the Los Angeles Dodgers and Lakers, as bidders for the club have been reduced to a shortlist.
A consortium led by Dodgers and Lakers co-owner Todd Boehly, British real estate magnate Jonathan Goldstein, and Swiss billionaire Hansjörg Wyss is believed to be in the lead, but there are still several well-heeled contenders for the Premier League club.
British businessman and former Liverpool chairperson Sir Martin Broughton and World Athletics president Sebastian Coe, along with Philadelphia 76ers and New Jersey Devils co-owners Josh Harris and David Blitzer, have also made the shortlist.
Harris and Blitzer would have to sell their stakes in Premier League club Crystal Palace FC, should their bid be successful. American investor John Textor, who has reportedly been seeking to grow his 40% stake in Crystal Palace, could potentially buy their shares.
Chicago Cubs owner Thomas Ricketts was expected to make the shortlist, despite backlash from Chelsea fans over Islamophobic statements made by his father, Joe Ricketts.
New York Jets owner Woody Johnson and the Saudi Media Group did not make the cut.
Abramovich Allowed to Supply Cash
The United Kingdom updated the special license governing club activities it issued following its seizure of Chelsea ownership from Russian oligarch Roman Abramovich.
Under the new license, the team can resume selling tickets to away games and cup matches, and Abramovich's company can supply the club with up to $39.6 million to aid "cash flow and liquidity."
Real Madrid Reportedly Leading New Super League Project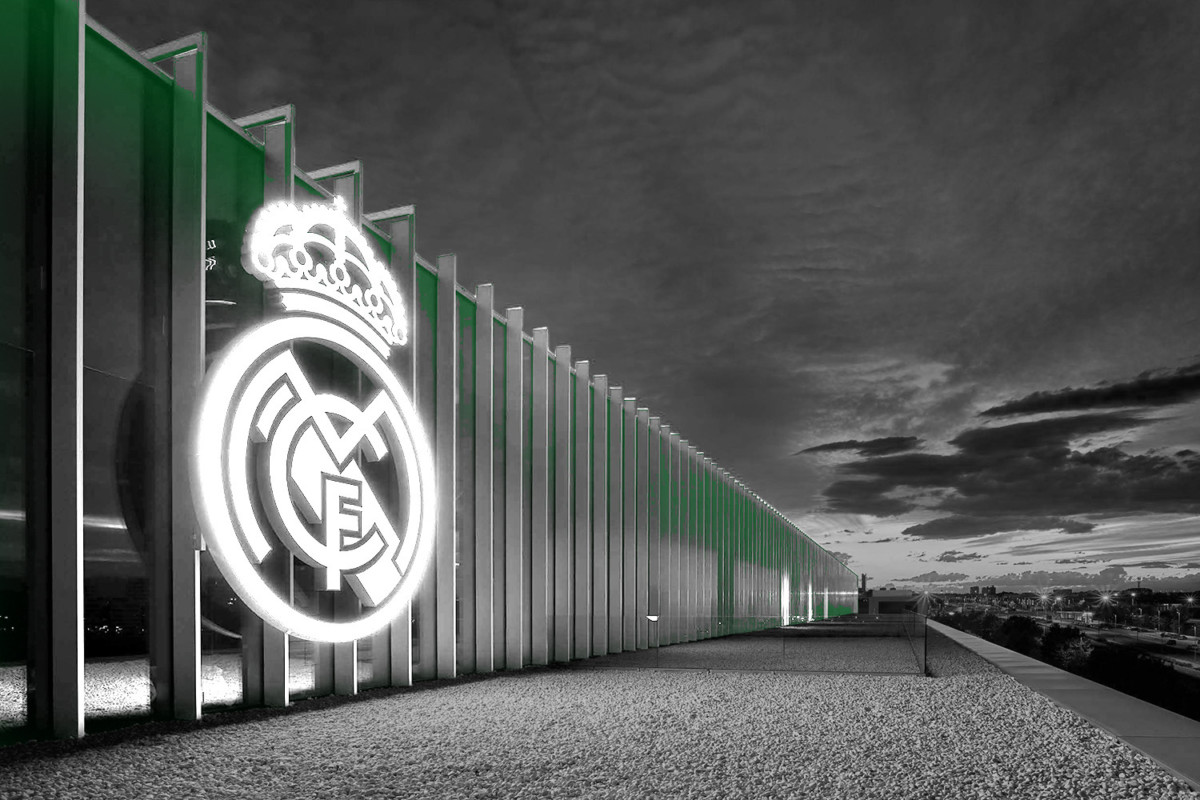 The rollercoaster that is the European Super League continues, as Real Madrid is reportedly heading a new project that would exclude English clubs, going against both the Premier League and UEFA.
Three of the original Super League founding clubs — La Liga's Real Madrid and Barcelona and Serie A's Juventus — are working on a separate proposal for a breakaway league in hopes to gain approval, according to La Liga president Javier Tebas.
Italian Football Federation president Gabriele Gravina said on Thursday that Serie A teams will be banned from the Italian league if they make any attempts to revive the Super League.
The European Court of Justice will decide in the coming months whether UEFA's control of European soccer is a monopoly. The three teams filed a suit against UEFA and FIFA in October alleging they regulate and profit from the competitions they oversee — a violation of European competition law.
"What the courts do is apply the rules approved by the European Union, that is very clear that it does not want Super League projects," Tebas said.
Lingering League
The idea for the original Super League has been revived a few times, with multiple changes made to proposals in an effort to be approved. Reports claimed some of the changes included removing permanent membership from the league and devising two tiers with 20 clubs each.
"It's freedom, it's financial fair play," Real Madrid president Florentino Perez said in November.
SPONSORED BY EDJSPORTS
Bet With Unbiased Data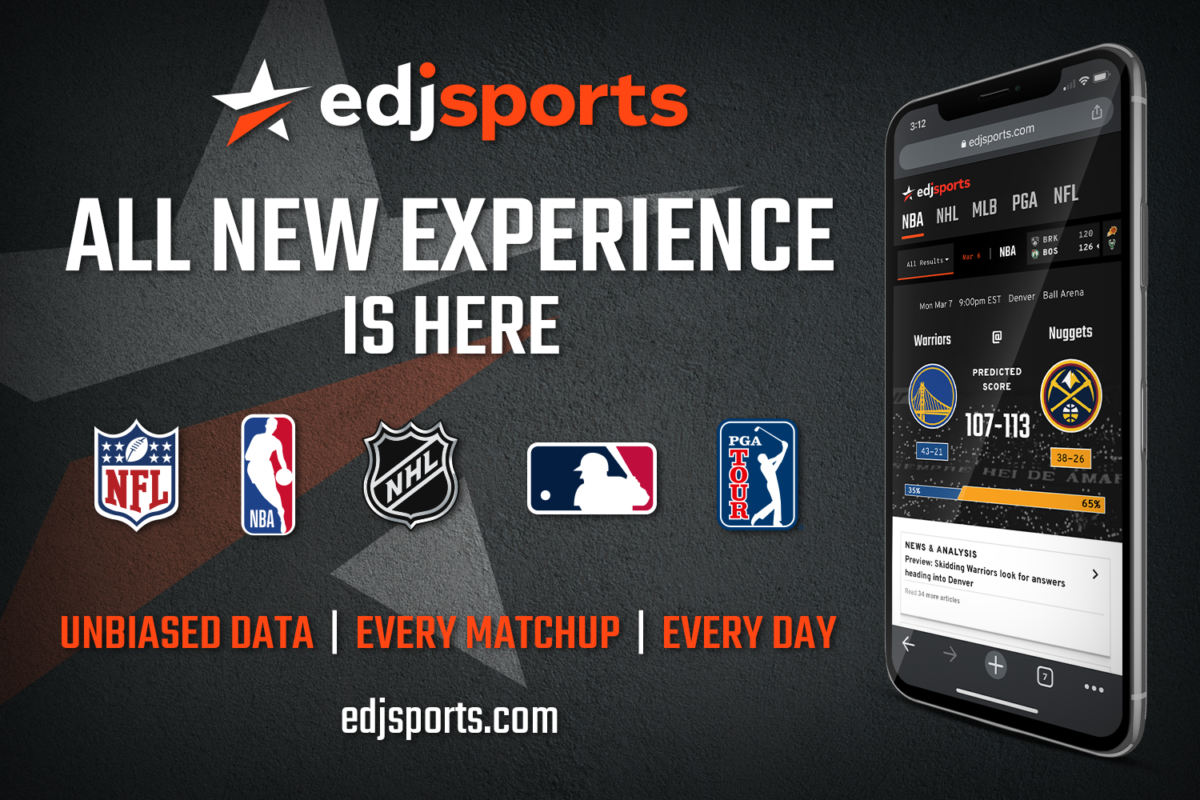 Betting and fantasy are everywhere these days and, unfortunately for most sports fans, the markets are sharper than they realize. That's where the new EdjSports site comes in.
The new EdjSports site pulls back the curtain on betting and fantasy with unbiased data and analysis. 
Learn the sportsbook's cut on your bets and how it affects your chances to win. Determine the Expected Value of a bet you like. Shop around for bets you didn't know existed that could build your bankroll. 
Sportsbooks have a world of information at their fingertips. Take their knowledge and make it work for you. 
Get game previews, win probability metrics, and betting lines from your favorite sportsbooks to maximize the value of your bet.
Experience all of that for your favorite leagues and more at the new EdjSports site.
Rugby World Cups in U.S. Could Cost $500M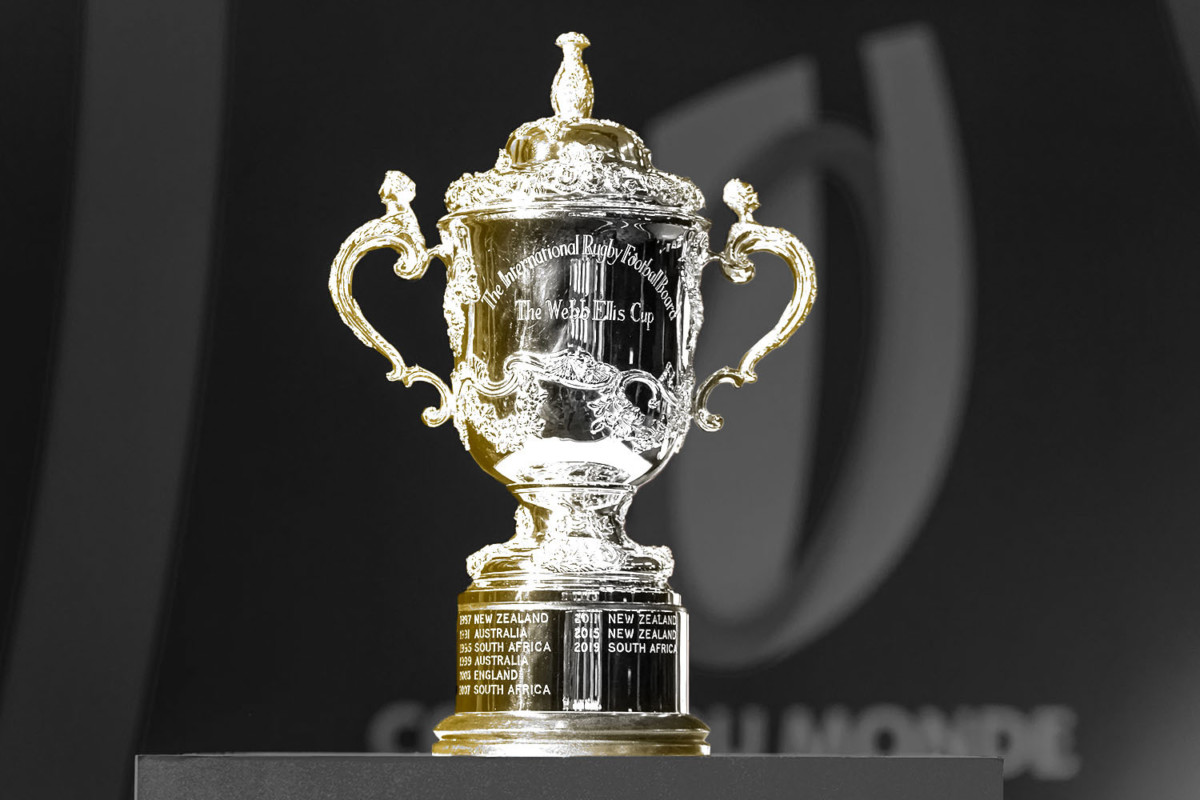 The cost to host the 2031 and 2033 Rugby World Cups in the U.S. is expected to reach approximately $500 million, according to USA Rugby, the sport's national governing body.
USA Rugby submitted a bid in October 2021 to host the 2027 or 2031 Rugby World Cup. A month later, World Rugby, the event's organizer and governing body for the sport, entered into exclusive talks with USA Rugby to host the 2031 tournament.
Hosting the Rugby World Cups, which are held every four years, in the U.S. is an effort to grow the sport and attract new fans.
Los Angeles, Las Vegas, Chicago, and New York have expressed interest in hosting.
Some of the tournament's matches could be played in NFL stadiums.
A final decision on hosts for the 2027 and 2029 tournaments is expected on May 12.
USA Rugby has also submitted bids to host the 2029 and 2033 women's Rugby World Cups. The events would allow USA Rugby to showcase its ability to host successive tournaments. A final decision on the 2029 women's tournament will also be delivered on May 12.
Better Days Ahead
In March 2020, USA Rugby filed for Chapter 11 bankruptcy due to "insurmountable financial constraints" sparked by the global pandemic. Six months later, USA Rugby exited bankruptcy with a five-year reimbursement plan with creditors.
USA Rugby plans to fund its bid for the Rugby World Cup with support from the U.S. government and World Rugby.
Front Office Sports has obtained an exclusive rendering of the Formula 1 race scheduled to take place in Las Vegas when the series returns to Sin City in 2023. FOS reported Thursday that the Thanksgiving weekend date had been settled on by officials. A formal  announcement is expected in the coming weeks.

In The Leadoff, Formula 1 is coming to Las Vegas, Fox could consider selling Fox Sports, MLB teams average a record value of $2 billion, and the NHL's Calgary Flames sue their insurer.

Click here to listen

.

McLaren Racing has agreed to a multiyear partnership with Cisco. The two entities will work together to improve McLaren's technological infrastructure on race day and at the team's headquarters. The partnership will also look to enhance fan engagement.

In the world of women's soccer, Hope Solo has carved out a complicated legacy. Not only was she arguably the greatest goalkeeper in history while playing for the U.S. national team — with a record 153 wins and 102 clean sheets in 202 appearances — she is also one of the sport's most controversial figures thanks to her outspoken opinions. Solo sat down with Front Office Sports to discuss her disappointment in the recent equal-pay settlement between the USWNT and the U.S. Soccer Federation, her most cherished sports moment, and more. Subscribe to Scoreboard for more.
Leaders around the world are putting their faith in Ohio, and you should too. According to Q2 2021 NVC Pitchbook, Venture Capitalist investment totals to over $1.2 billion. Learn more.*
*Sponsored Content
SPONSORED BY ANHEUSER-BUSCH
Nominate the Next Generation of Stars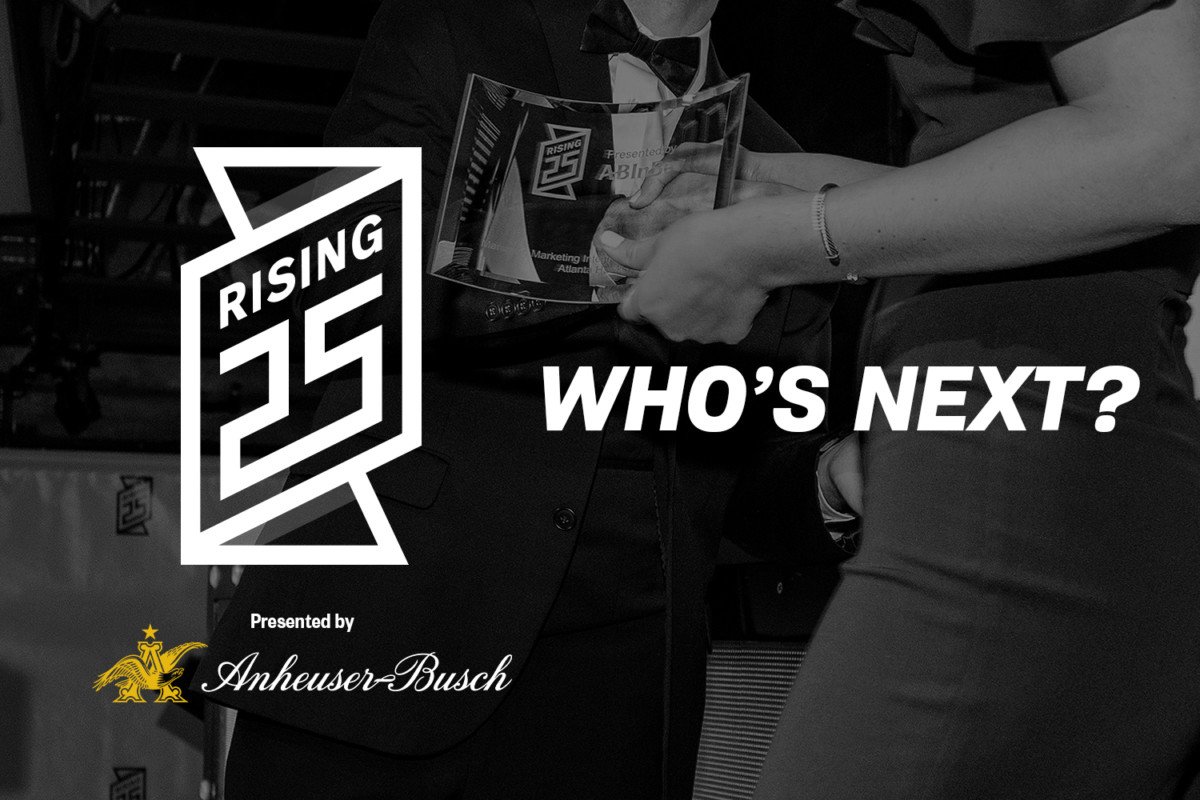 Know an up-and-coming young professional changing the game in the business of sports?
The Front Office Sports Rising 25 Award, presented by Anheuser-Busch, celebrates the careers of the brightest young stars in the business of sports. To date, we've honored 125 individuals and we're looking for our next group of young stars.
Nominations are open NOW through Monday, April 18. Winners will be announced in June and honored at a celebration in New York City this fall.  
Find out exactly what's happening in the private markets every week with highlights from our Front Office Sports Insights Deal Tracker.
We carefully monitor both public and private market data for a snapshot of the sports landscape.
This week's Insights Deal Tracker highlights: 
C2X Gaming

, the Terra-based blockchain gaming company developed by South Korean game publisher Com2uS, raised an undisclosed amount through a token sale at a $500 million valuation. The round was led by FTX and Animoca Brands. 

Sun Mountain Sports

,

a golf equipment manufacturer based in Missoula, Montana, was acquired by Solace Capital Partners for an undisclosed amount. The transaction includes  a $40 million term loan and $10 million ABL from White Oak Global Advisors LLC.   

Qualcomm

, a manufacturer of semiconductors, software, and services related to wireless technology, raised a $10 million fund dedicated to VR and AR investments.

Apollo Neuro

, the manufacturer of a scientifically validated

wearable that

improves the body's resilience to stress, raised $15 million in a Series A funding round at a $100 million valuation led by Noetic Fund. 

Yuga Labs

,

the developer of famed NFT project Bored Ape Yacht Club and owner of Crypto Punks, raised $450 million in venture funding at a $4 billion valuation in a round led by Andreesen Horowitz. The company plans to use the funds to "build a media empire around NFTs." 
Try out the full Deal Tracker.
Market Movers
U.S. stocks were mixed on Friday following a session of gains. Here's a look at how sports-related stocks performed:
(Note: All as of market close on 3/25/22)
The North Carolina Tar Heels (25-6) face the South Carolina Gamecocks (31-2) on Friday at Greensboro Coliseum.
How to Watch: 7 p.m. ET on ESPN
Betting Odds: Gamecocks -9.5 || ML -490 || O/U 117* (Bet on DraftKings)
Pick: Expect the Gamecocks to play a complete four quarters. Take South Carolina to cover.
*Odds/lines subject to change. T&Cs apply. See draftkings.com/sportsbook for details.
Refer Friends to Score Your Favorite Team's Jersey
| | |
| --- | --- |
| SPONSORED BY | |
Front Office Sports is celebrating that Paramount+ is home to world-class soccer matches from around the globe by giving away three authentic official jerseys.
How can you score one? Refer your friends and colleagues to Front Office Sports. Copy and paste your unique link below and share it in an email or on your timeline. 
*NO PURCHASE NECESSARY. Enter between March 21, 2022 @ 12:01 a.m. ET – April 30, 2022 at 11:59 p.m. ET. Open to US residents age 18+ only. 1 entry per person. Void where prohibited. See Official Rules for details.
Your custom referral link:
Or use these one-tap sharing methods: