Callaway buys the rest of Topgolf and NWSL teams have seen soaring social media engagement rates.
Callaway Golf has closed on a deal to buy the remaining share of Topgolf Entertainment it doesn't already own.
The equipment company agreed to buy the driving range operator in an all-stock deal that values Topgolf at around $2 billion. Callaway, which already owns a roughly 14% stake in Topgolf, had a market value of about $2 billion.
Dallas-based Topgolf — which operates around 60 locations that offer games, food and drink across four countries — generated about $1.1 billion in revenue in 2019. It had reportedly been looking at an IPO.
LA's Championship Concerns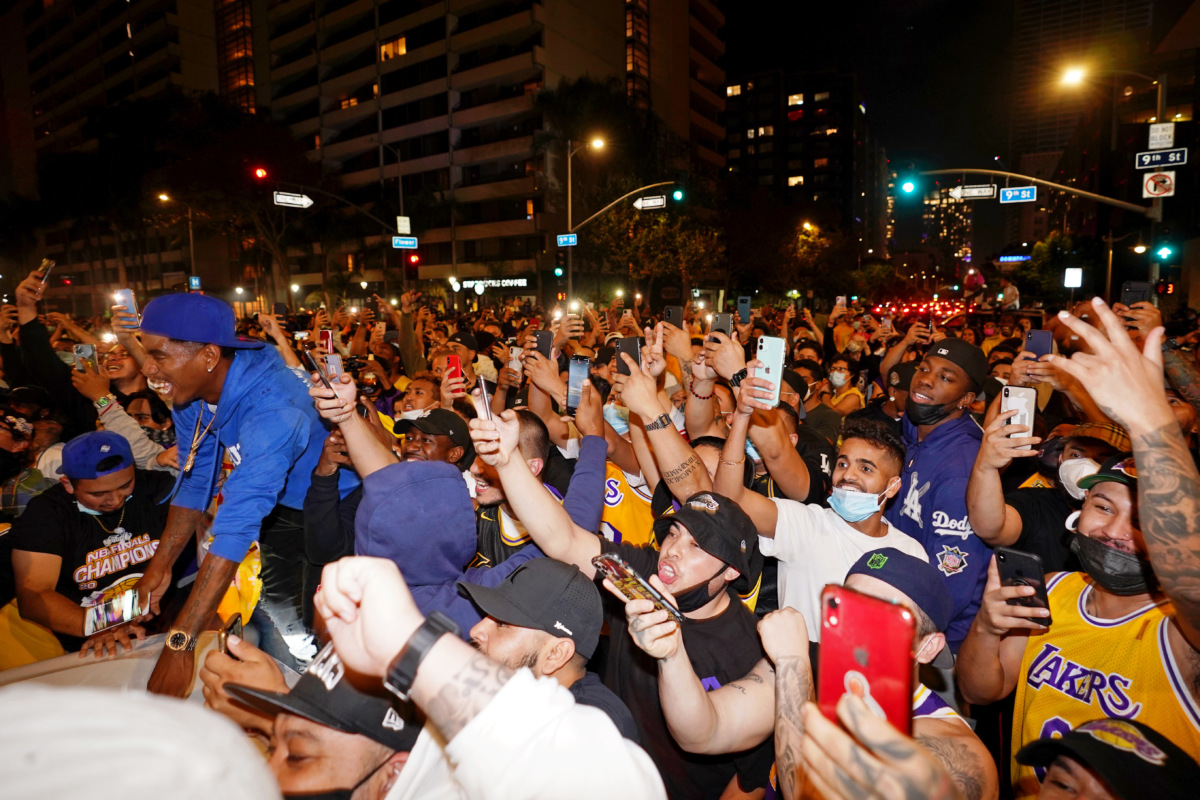 Los Angeles County Health Department officials say it is "highly likely" that celebrations and watch parties after the Lakers' 2020 NBA title win contributed to a recent spike in COVID-19 cases, and warned that similar events following a potential Dodgers World Series win could be detrimental.
Celebrations on the night of Oct. 11 — which began peacefully — saw about a thousand people congregate outside of the Staples Center despite warnings they should not do so. By the end of things, 76 people were arrested and 30-plus buildings and businesses were damaged, police said.
The county's average daily case increase has gone from "around 940" per day to "almost 1,200" since early October, the health department said on Twitter.
SPONSORED
The 2020 MLB Season On Social
With a potential World Series-clinching Game six tonight between the Los Angeles Dodgers and Tampa Bay Rays, it is almost time to start opening the books on another offseason. Zoomph is here to help you get started.
Zoomph's MLB Season Report will be including performances of team social performances across Twitter, Instagram, and Facebook, top league sponsors and campaigns on social media, unique audience insights behind a season like no other, and more. Enter your submission now to be one of the first to receive the report when it is completed.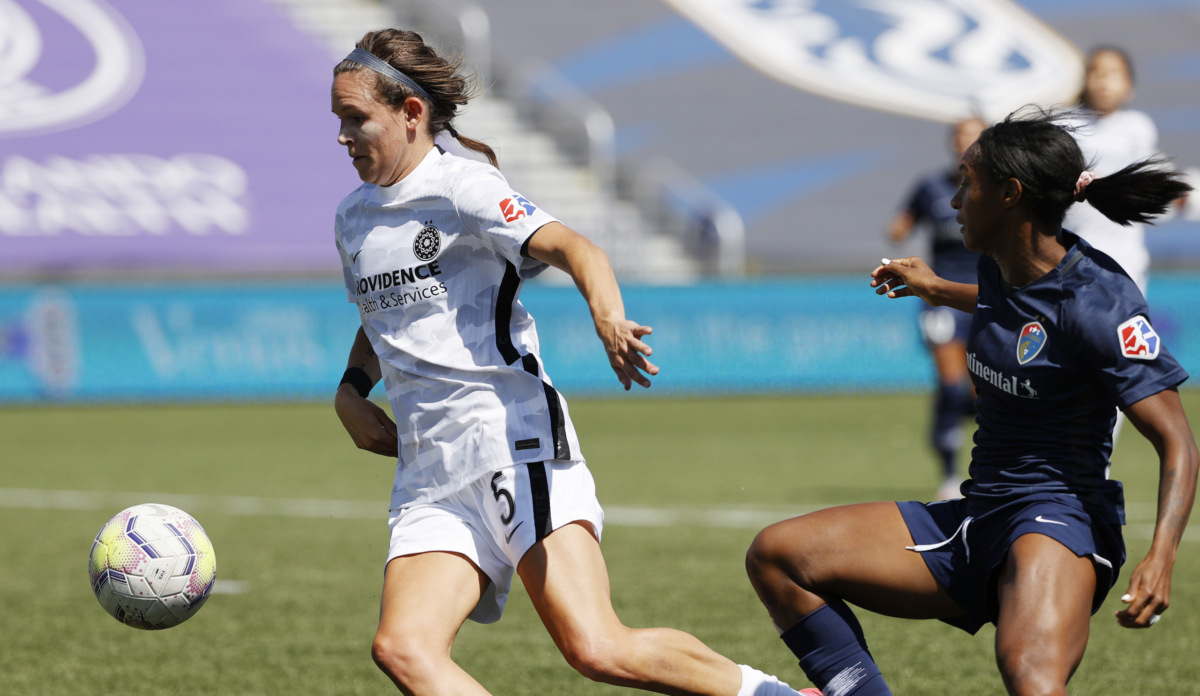 Five NWSL clubs were among the top 10 professional sports teams with the highest cross-platform social media engagement rates from Oct. 19-25.
Angel City FC, the league's newest expansion team, led the way with a 3.27% engagement rate — it was previously unranked. The engagement growth came after a big announcement early in the week confirming its name, badge and the addition of a slew of high-profile investors to its ownership group.
Portland Thorns FC, previously No. 12, and the North Carolina Courage ranked No. 4 and 5 on the list with engagement rates of 1.51% and 1.40%, respectively — the Courage were previously unranked. The Houston Dash, ranked eighth last week, clocked in at No. 7 with a 1.12% engagement rate. The Chicago Red Stars, previously unranked, finished ninth with a 1.07% engagement rate.
Former President Barack Obama is set to join a special episode of LeBron James and HBO's "The Shop: Uninterrupted" on Oct. 30.
World champion sprinter Christian Coleman will miss the 2021 Olympics after being handed a two-year ban for whereabouts failures. He had narrowly escaped a similar ban last year.
FC Barcelona president Josep Maria Bartomeu has resigned from his position; he was facing a potential vote of no confidence.
Augusta National Golf Club will host ESPN's "College GameDay" during the Masters.
SPONSORED
Workout With Us!

Whether you've been keeping up with your physical and mental health all throughout quarantine, or you need to get away from binge-watching your shows for a bit, we invite you to take part in the latest edition of Wellness Wednesdays, presented by CELSIUS.
Participate in the session TOMORROW Wednesday, Oct. 28, at 6 p.m. ET with Nike Master Trainer Traci Copeland and you will be entered to win five (5) cases of CELSIUS product. If you need a physical tune-up before we get into sweater weather, now's a perfect time. Register today!
U.S stocks had a wobbly day Tuesday, finishing down as rising COVID-19 infection levels around the world collided with concerns over the global economy. Here's a look at how sports-related stocks performed today.
Up:
Vista Outdoor (NYSE: VSTO) gained 6.96%
Peloton Interactive (NASDAQ: PTON) gained 2.58%
Sirius XM Holdings (NASDAQ: SIRI) gained 2.07%
Down:
Caesars Entertainment (NASDAQ: CZR) dropped 6.36%
Boyd Gaming (NYSE: BYD) dropped 4.99%
MGM Resorts International (NYSE: MGM) dropped 4.93%
(Note: All as of market close on 10/27/20)
Ryan Spoon, ESPN senior vice president of social and digital content, is departing the company to become BetMGM's chief operating officer. ESPN is the No. 1 sports publisher this year in terms of social media engagement.
With China largely on the sidelines, the Philippines was the NBA's largest TV audience outside the U.S during the playoffs. The country's grassroots growth made a stateside appearance with high schooler Kai Soto signing with G League Ignite.
Derrick Henry, the leading rusher in the NFL so far this season, debuted as the "Old Spice Guy" in a new TV commercial for the company's Sweat Defense antiperspirant and deodorant.
Every Tuesday, the FOS Trending 20 ranks the teams, leagues, and properties which are driving the deepest cross-platform engagement across social platforms. See this week's leaderboard.
Tampa Bay Rays vs. Los Angeles Dodgers: The Dodgers are looking to lock up their first World Series win in over 30 years, leading the series 3-2. Los Angeles will send rookie Tony Gonsolin — who went just 29 pitches in his Game 2 start — to the mound, while the Rays will start ace Blake Snell for the sixth time this postseason.
How to watch:
8 p.m. ET on Fox
Betting odds:
Dodgers -135 || O/U 8