Breakdancing will be in the Olympics, the UFC cuts costs and fighters, and the NWSL plans a return to Kansas City.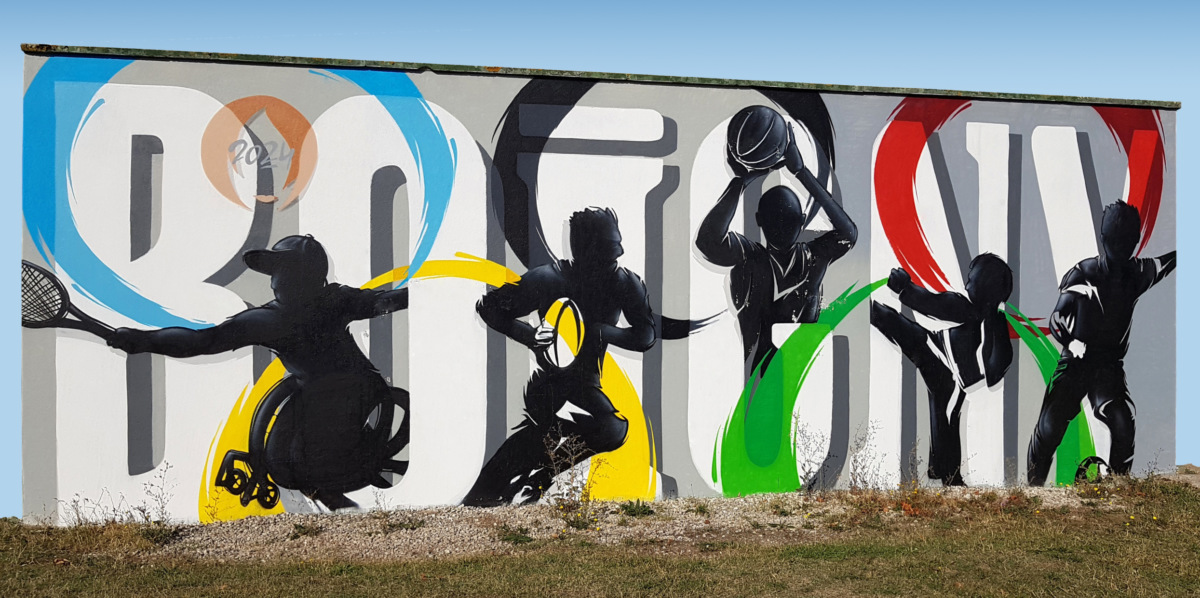 The International Olympic Committee has long sought out younger viewers and Paris 2024 might finally have an answer: competitive breakdancing. The sport, officially listed in the medal events program as "breaking," was added to the Summer Games lineup today.
Youth Appeal: The median age of Olympic viewers rose to 53 in 2016 and viewership in the 18-to-49 age group declined 25 percent the same year.
It appears the IOC and U.S. broadcast rights holder NBCUniversal have prioritized younger audiences in the years since, inking content and distribution deals with digital partners like Snapchat, Buzzfeed and Twitter.
Breaking was first proposed by Paris organizers nearly two years ago after successful trials at the 2018 Youth Olympics in Buenos Aires. Of course, breakdancing first came to prominence in New York City in the 1970s, as a cornerstone of hip-hop culture.
The New Vision: The move follows the recent additions of skateboarding, freestyle BMX and 3-on-3 basketball as official Olympic sports for Tokyo. Skateboarding, sports climbing and surfing were also approved for Paris as the IOC looks to make the games "more gender balanced, more youthful and more urban" in the long term.
Parkour could also be added to future Olympics, but debates over who "owns" the sport have led to a major governing body opposing the move.
Tokyo 2020 will be the first Olympic Games with near gender-equal participation; 48.8% of participants will be women. Paris 2024 is expected to have an exactly equal number of male and female athletes.
Breaking, sport climbing and 3-on-3 basketball will share the downtown Paris Place de la Concorde as their venue. Surfing will be held in Tahiti, over 9,000 miles away.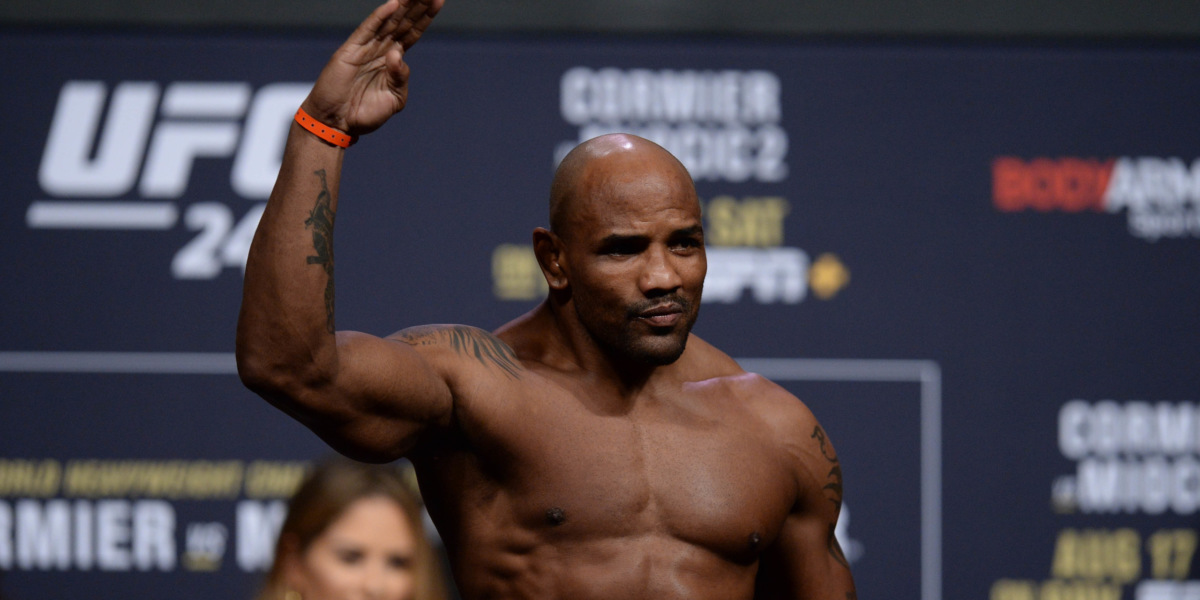 The UFC could cut 60 fighters by the end of this year due to pandemic-related revenue losses and an increase in recent signees from "Dana White's Contender Series," the digital series where the UFC president scouts prospects.
Serious Cuts: "Our roster is very inflated right now," White said following Saturday's UFC Fight Night.
Middleweight contender Yoel Romero was the first casualty when he was released on Friday after a string of poor performances, with three fights remaining on his contract. White said there's more to come as the organization looks to cut costs.
Pandemic Pummeled Year: UFC events restarted in May and have run every weekend since July. Those events, however, have been held without fans, creating a massive loss of expected revenue.
In May, White projected the UFC would lose more than $100 million without ticket revenue in 2020. The organization brought in approximately $900 million in total revenue in 2019.
UFC's Fight Island events in Abu Dhabi made waves, including 1.3 million pay-per-view buys for UFC 251. White called it "worthwhile," but "f—ing expensive."
Will the cuts help? Trimming the fight roster isn't abnormal — but it's typically to a smaller extent. Last year, the UFC paid its fighters just 16% of its revenue, or less than $150 million. That's a stark contrast to the 48%-50% the NBA, NFL and MLB share with their players.
Meanwhile, dividends totaling more than $300 million were paid out to investors. It was the first dividend payout since Endeavor paid $4 billion for 50% of the UFC in 2016.
SPONSORED
Start The Week With A Brain Boost

Men of all ages deal with the effects of stress on productivity and mood. Vault's Brain Kit can help improve attention and focus with minimal side effects.
Studies show that as we hit our 30s and beyond, focus becomes increasingly difficult—ironic, because for many of us the demands for concentration and attention in our careers is only increasing as we juggle more and more responsibilities.
Shop mind treatments from Vault today starting at $199 per month and start seeing results with sharper memory, better focus, reduced anxiety, and improved mood.
A 2021 expansion team has been granted to an ownership group based in the city led by married couple Angie and Chris Long, who are executives at Kansas City-based asset manager Palmer Square Capital Management. The team has secured the rights to Utah Royals FC's players and draft picks as it winds down operations.
Rewind: The former FC Kansas City folded in 2018 and Utah Soccer LLC purchased the rights to the team, moving it to Salt Lake City.
Utah averaged more than 10,000 fans per game in 2019 despite finishing with one of the worst records in the league.
Owner Dell Loy Hansen put the team, MLS's Real Salt Lake and the rest of his soccer holding company up for sale in August after being accused of making racist remarks.
Kansas City will reportedly be the first team majority-owned by women to actively play in the NWSL. In addition to the Longs, the group includes Brittany Matthews, the fiancee of Kansas City Chiefs quarterback Patrick Mahomes who once played professional soccer in Iceland and now has her own fitness company.
Family Affair: After signing his record contract extension in July worth up to $503 million, Mahomes bought into the Kansas City Royals ownership group.
Kansas City is at least the third NWSL club expected to launch in the next two years. Los Angeles-based Angel City FC is set to debut in the spring of 2022 with a star-studded ownership group, and the league is reportedly in talks to add a Sacramento team — backed by Sacramento Republic FC ownership — by 2023. Utah could also reenter the league in 2023 under a new ownership group.
America's biggest dog show will move to ABC under a new American Kennel Club-ESPN deal.

The New York Jets fired defensive coordinator Gregg Williams after he called an all-out blitz that failed and resulted in a 31-28 loss to the Las Vegas Raiders.

Orlando Magic forward Aaron Gordon will become the 18th NBA player this season with his own signature sneaker when he launches his new collaboration with Chinese company 361 Degrees.

The NFL is only allowing virtual interviews of candidates from within the league for positions like head coach and general manager until both sides' teams are eliminated.
SPONSORED
Bringing Football, And Fans, Back To Tampa Safely
The Tampa Bay Buccaneers were one of the first organizations to bring fans back in a reduced capacity into their stadium for live events.
Bucs' COO Brian Ford recently spoke with FOS about the steps needed to make this happen, the team' partnership with AdventHealth, and next steps for 2021. Read on to learn more.
U.S. stocks mostly closed lower on Monday as the country is now averaging as many deaths from COVID-19 as it did at its peak in April. Here's a look at how sports-related stocks performed today.
Up:
Scientific Games Corp. (NASDAQ: SGMS) gained 3.78%
Callaway Golf (NYSE: ELY) gained 3.20%
Sirius XM Holdings (NASDAQ: SIRI) gained 2.84%
Down:
Dave & Buster's Entertainment (NASDAQ: PLAY) dropped 6.52%
Daktronics (NASDAQ: DAKT) dropped 2.78%
MGM Resorts International (NYSE: MGM) dropped 3.01%
(Note: All as of market close on 12/07/20)
In a move away from the traditional "shrink it and pink it" approach, Fanatics tapped partnerships with mainstream fashion brands to create team merchandise thoughtfully made for women — which played a part in the company having the best Cyber Week in its history.
Over Thanksgiving weekend, Snoop Dogg's commentary for the Triller-hosted Mike Tyson-Roy Jones Jr. fight — and the Jake Paul-Nate Robinson undercard — went viral. Now, Triller and the rapper have partnered to launch The Fight Club, a new boxing league.
In an effort to reach younger sports fans, leagues and teams are turning to celebrity influencers. The NFL, NFLPA, Islanders and Rays are only a few sports properties that have incorporated influencer marketing into their social media strategies.
Washington Football Team vs. Pittsburgh Steelers: The first game of a rare mid-season "Monday Night Football" doubleheader is a compelling matchup featuring two of the sport's biggest stories this season: Washington quarterback Alex Smith's return from a gruesome leg injury two years ago and Pittsburgh's undefeated run. Steelers quarterback Ben Roethlisberger, returning from an elbow injury himself, is one of three QBs in the league with more than 25 touchdowns and fewer than 10 interceptions this season, and is 4-0 for his career vs. Washington. 
How to watch:
5 p.m. ET on Fox
Betting odds:
Steelers -6 || ML -105 || O/U 43.5