Tom Brady keeps building his off-field business and Team USA athletes get financial help.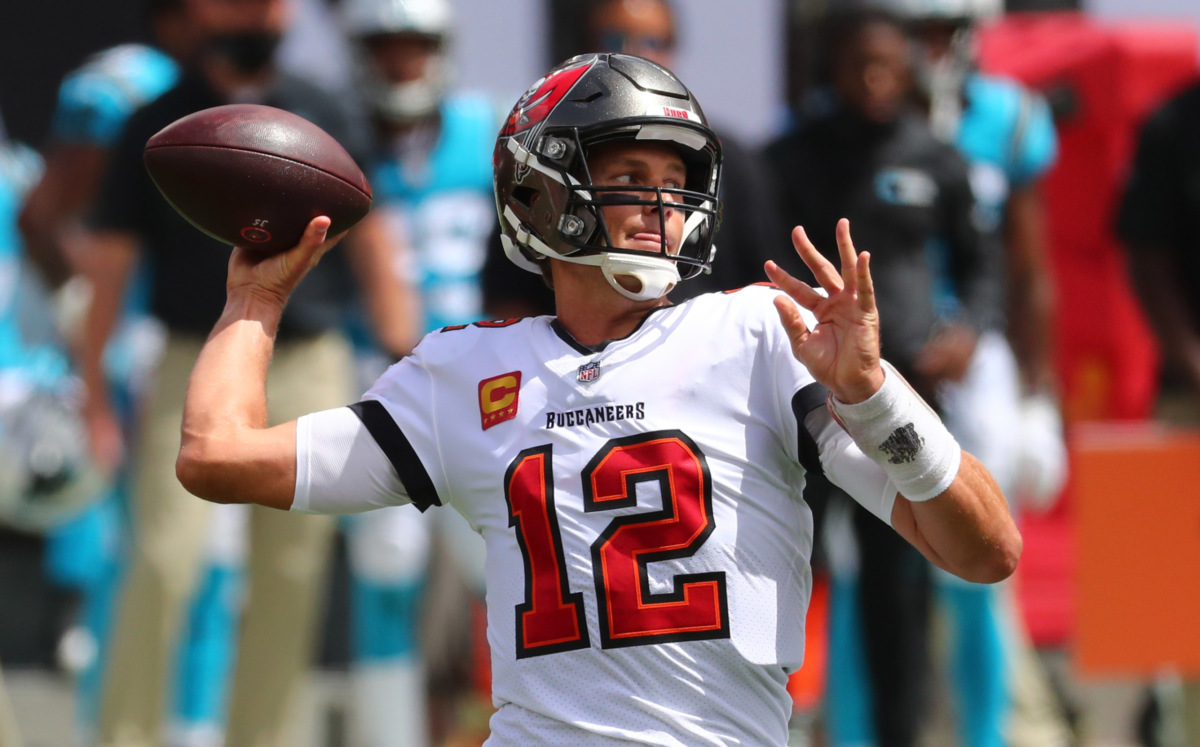 Tom Brady and business partner Alex Guerrero have picked licensing company IMG to help grow their wellness brand TB12. The agreement will "expand TB12's traditional retail and ecommerce presence" globally as it develops new products.
Launched in 2013, TB12 has physical locations in Boston, Foxborough and Tampa. The company has plans to open additional retail locations that combine in-person training and treatments.
The IMG partnership is the second major deal this week for Brady, who also agreed to make Fanatics his exclusive memorabilia distributor. The long-term exclusive deal expands the online retailer' collection of Tampa Bay Buccaneers products and will make game-used products from Brady's first season in Tampa available in real time.
Angel City, the Los Angeles NWSL expansion team, has formally joined the league as its 11th team and will compete under the name "Angel City Football Club" when it debuts in the spring of 2022. The club has also added a star-studded list of new founding investors. 
When it was announced in July, the first wave of investors included actress Natalie Portman, Reddit co-founder Alexis Ohanian, media entrepreneur Julie Uhrman and venture capitalist Kara Nortmann. Serena Williams, fourteen former U.S. Women's National Team players including Mia Hamm, and actresses Jessica Chastain and America Ferrera were also part of that group.
The latest additions include tennis legend Billie Jean King, WNBA star Candace Parker and her 11-year-old daughter Lailaa — Ohanian and Williams' young daughter, Olympia, is also part of the founding group — decorated alpine skier Lindsay Vonn and her NHL All-Star husband P.K. Subban, and late night host James Corden.
SPONSORED
How Fan Cutouts Became The Biggest Digital Opportunity of 2020
Teams across sports have been using cutting edge technology to take their cutout campaigns to the next level – and creating new assets for sponsors in the process.
Director of Sales Analytics and Engagement for the Minnesota Vikings, Rich Wang, said, "The digital cutout campaign is for sure one of the most engaging pieces of content we have during this unique season and fills the fan's void of wanting to be there in person. It's been amazing seeing our Fancam take on a new life."
In our latest partner showcase, Wang joined Fancam CEO, Tinus Le Roux, and Fancam Director of Business Development, Rachel Goodger and FOS to discuss how teams can create great digital engagement and new opportunities for sponsors in a time where fans are craving new and exciting content.
Team USA Pandemic Stipends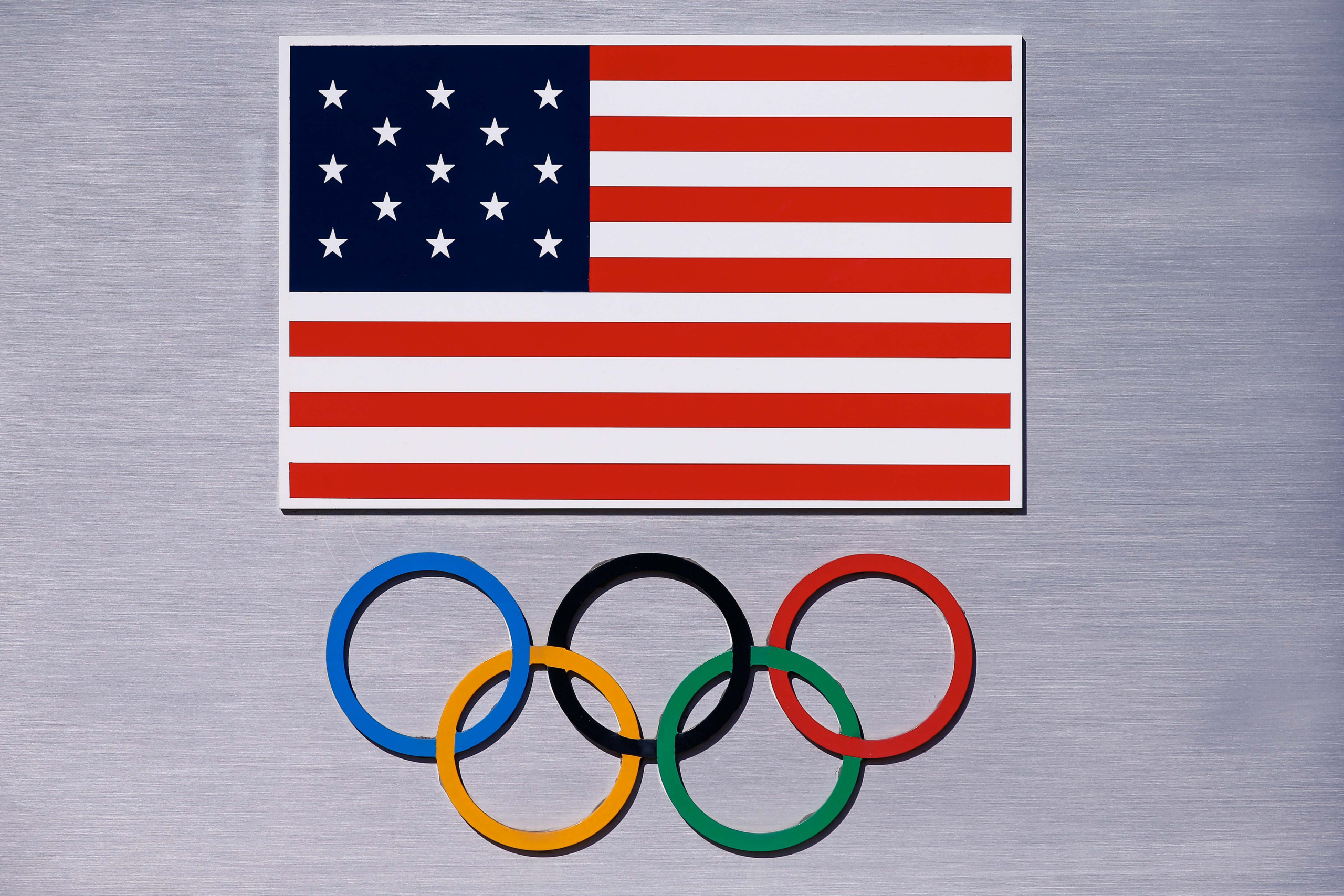 U.S. Olympic & Paralympic Foundation — the U.S Olympic & Paralympic Committee's fundraising arm — raised over $1.4 million for the COVID Athlete Assistance Fund. The gap in direct funding for Team USA athletes this year is estimated to be around $25 million.
Fundraising began in late July with a lead donation from hedge fund manager Bill Ackman and his Pershing Square Foundation; nearly 6,000 individual donors contributed overall.
The fund was established to "assist athletes who have incurred financial hardship as a result of the COVID-19 pandemic and the postponement of the Olympic and Paralympic Games Tokyo 2020." A total of 1,220 athletes received a one-time stipend of $1,163.
LSU is banning Odell Beckham Jr. from its facilities for two years after the ex-Tiger distributed $2,000 worth of $100 bills following LSU's national title win last season.
Manchester United, the third most-valuable soccer team in the world, reported that it had a 18.8% drop in revenue in its 2020 fiscal year.
Sinclair Broadcast Group's regional sports business and its creditors are reportedly preparing for a possible restructuring of its roughly $8 billion debt load.
The Washington Football Team is likely to keep its current name through 2021, team president Jason Wright said.
SPONSORED
Wellness Wednesdays Are Back!

Whether you've been keeping up with your physical and mental health all throughout quarantine, or you need to get away from binge watching your shows for a bit, we invite you to take part in the latest edition of Wellness Wednesdays, presented by CELSIUS.
Participate in the session on Wednesday, Oct. 28, at 6 p.m. ET with Nike Master Trainer Traci Copeland and you will be entered to win five (5) cases of CELSIUS product. If you need a physical tune-up before we get into sweater weather, now's the perfect time. Register today!
U.S. stocks closed down on Wednesday following an up-and-down trading session. Here's a look at how sports-related stocks performed today.
Up:
Manchester United (NYSE: MANU) gained 9.31%
Under Armour (NYSE: UA) gained 2.80%
Activision Blizzard (NASDAQ: ATVI) gained 2.25%
Down:
Camping World Holdings (NYSE: WH) dropped 9.87%
Peloton Interactive (NASDAQ: PTON) dropped 5.78%
Hibbett Sports (NASDAQ: HIBB) dropped 4.26%
(Note: All as of market close on 10/21/20)
Tampa Bay Rays vs. Los Angeles Dodgers : After the Dodgers got off to the strong start in Game 1 of the World Series, the Rays will look to bounce back in Game 2 with 2018 Cy Young winner Blake Snell taking the mound. Rookie Tony Gonsolin will start for Los Angeles, with Julio Urias and Dustin May available out of the bullpen.
How to watch:
8 p.m. ET on Fox
Betting odds:
Dodgers -140 || O/U 8