Longtime Oakland Athletics executive Billy Beane appears poised to leave baseball and gaming phenom Ninja is taking the next step toward expanding into Hollywood.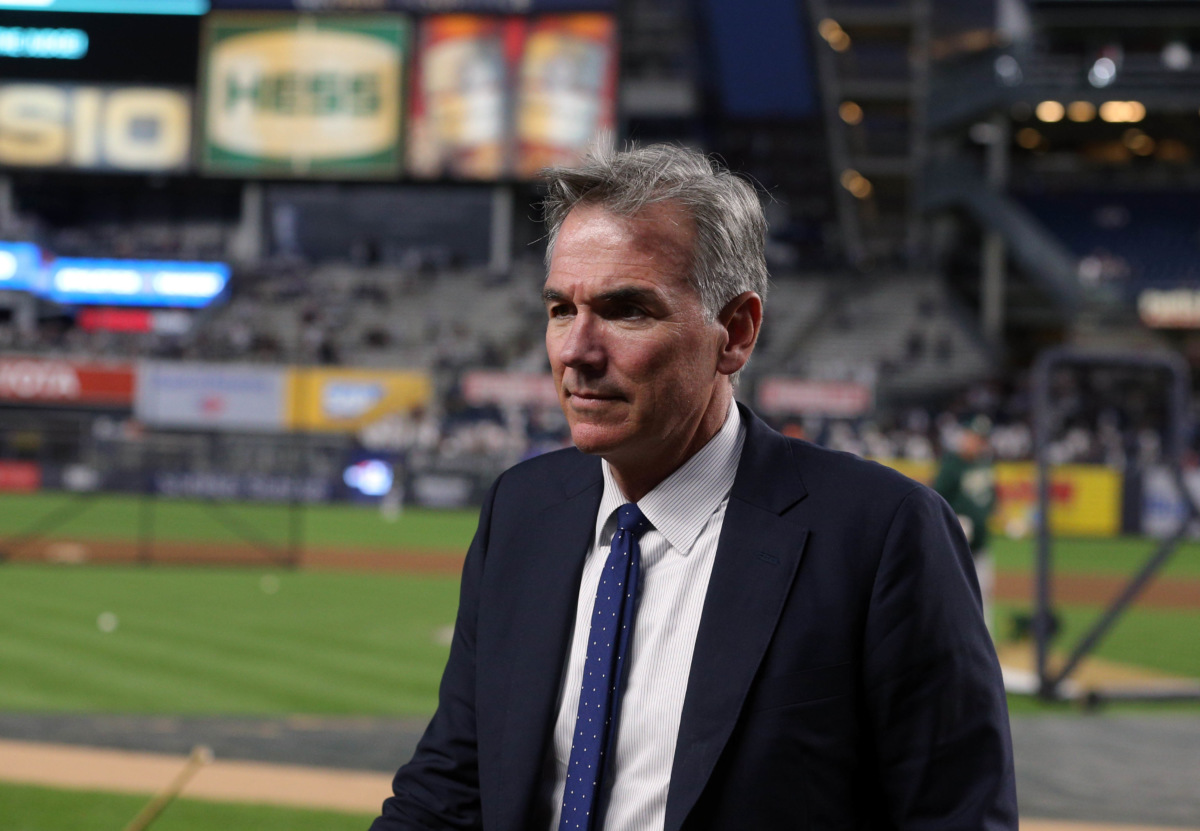 Longtime Oakland A's executive Billy Beane, known for pioneering the "moneyball" front office strategy and later portrayed by Brad Pitt in a feature film, looks set to leave baseball behind.
Beane co-chairs RedBall Acquisition Corp. — a special purpose acquisition company — which reportedly has a deal to merge with Red Sox owner John Henry's Fenway Sports Group. Henry also owns Liverpool FC and part of the Boston Globe.
RedBall, a joint venture between Beane and RedBird Capital, would purchase less than 25% of Fenway Sports Group under the deal, valuing it at $8 billion. If the merger goes through, Beane will "step aside from working in a baseball front office" and focus on potential investments in Europe, meaning he wouldn't take part in running the Red Sox.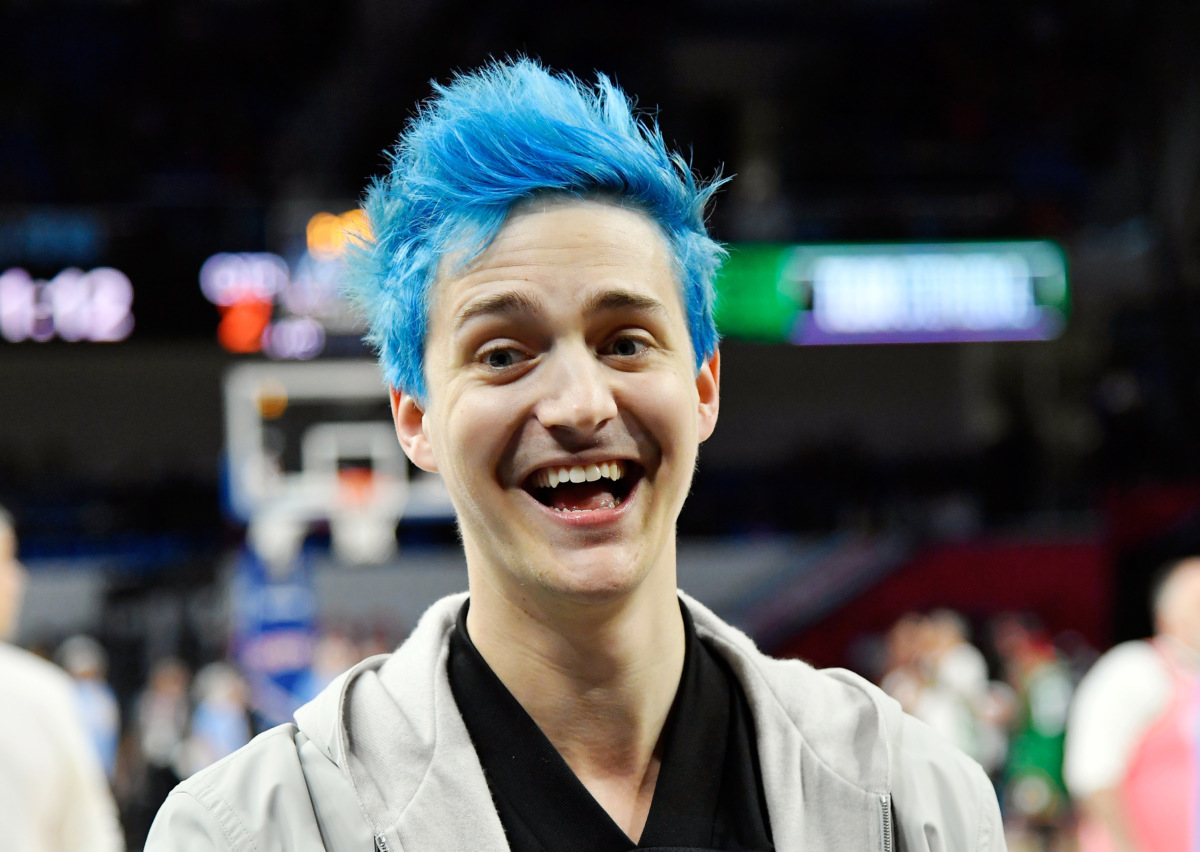 A month after returning to streaming platform Twitch on an exclusive multi-year deal, gaming phenom Tyler "Ninja" Blevins has signed with talent agency CAA for representation in all areas. In July, he said he is looking to expand into doing "literally anything and everything Hollywood," including movies and voice acting. 
The 29-year-old, who tops Twitch's streaming ranks with 16 million followers — nearly 7 million more than the next most-followed user — is known for playing Fortnite. He's closing in on half a billion total views of his streams.
Ninja has transcended the gaming industry it like no previous esports player has: he's appeared on the cover of ESPN the Magazine, launched a signature sneaker with Adidas, published a graphic novel and appeared on "The Masked Singer."
SPONSORED
How Fan Cutouts Became The Biggest Digital Opportunity of 2020
Teams across sports have been using cutting edge technology to take their cutout campaigns to the next level – and creating new assets for sponsors in the process.
Director of Sales Analytics and Engagement for the Minnesota Vikings, Rich Wang, said, "The digital cutout campaign is for sure one of the most engaging pieces of content we have during this unique season and fills the fan's void of wanting to be there in person. It's been amazing seeing our Fancam take on a new life."
Tune in to our latest partner showcase on October 20 at 1 PM ET as Wang joins Fancam CEO, Tinus Le Roux, and Fancam Director of Business Development, Rachel Goodger and FOS to discuss how teams can create great digital engagement and new opportunities for sponsors in a time where fans are craving new and exciting content.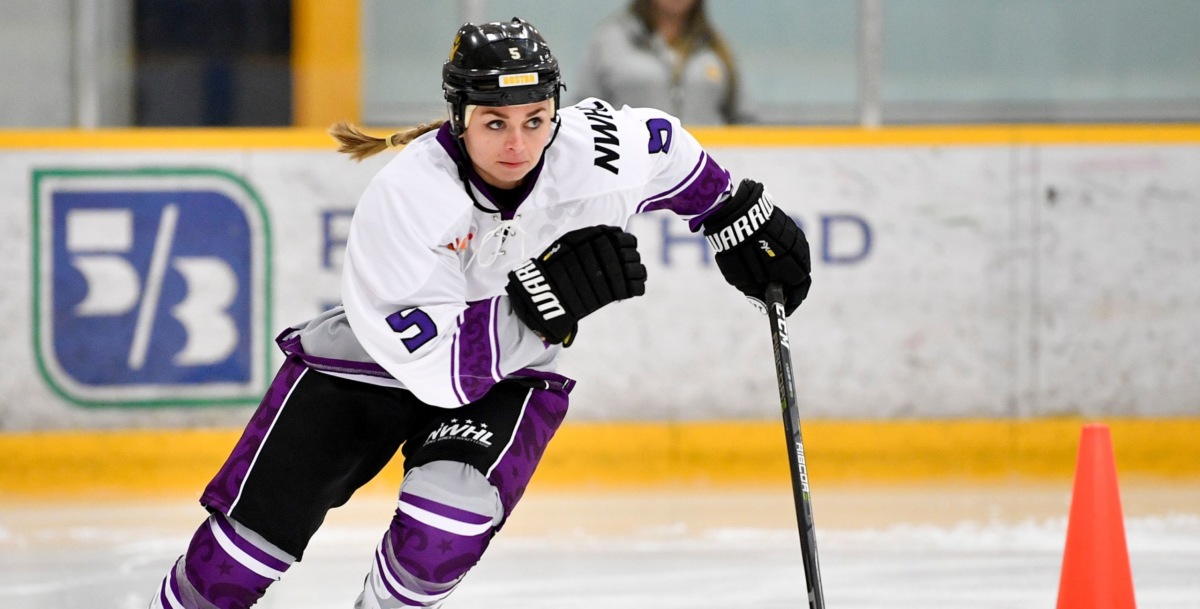 The National Women's Hockey League is restructuring to a new governance model similar to that of essentially every major sports league in the United States.
Previously, the league was owned by a group of investors that also owned four of its six teams, while the Boston Pride and Toronto Six had independent ownership groups. Effective immediately, the NWHL — which launched in 2015 — will become an unincorporated association with a board of governors that has a representative from each club.
NWHL commissioner and founder Dani Rylan Kearney is stepping down from her position, but will oversee the process of establishing independent owners for the four teams currently operated by the league. Veteran sports executive Tyler Tumminia is stepping in as interim commissioner.
International soccer superstar Cristiano Ronaldo tested positive for COVID-19. He was training with the Portuguese national team after playing in a match on Oct. 11.
The Tennis Channel and ATP Media have a new multi-year media rights deal that will make the network the exclusive U.S. television home of the majority of ATP Tour events, starting in 2021.
Talent agency Wasserman signed sports reporter Annie Agar, known for her comical recreations of college football and NFL Zoom calls. She appeared on ESPN's "Sunday NFL Countdown" last week.
The Tennessee Titans did not have any more positive COVID-19 tests today, so their game against the Buffalo Bills will take place tonight.
Stocks fell Tuesday as the prospects for additional U.S. stimulus before Election Day have seemed to dim. Here's a look at how sports-related stocks performed today.
Up:
Camping World Holdings (NYSE: CWH) gained 5.30%
Penn National Gaming (NASDAQ: PENN) gained 4.64%
Big 5 Sporting Goods (NASDAQ: BGFV) gained 4.27%
Down:
Dave & Buster's Entertainment (NASDAQ: PLAY) dropped 6.03%
Fox Corp. (NASDAQ: FOX) dropped 5.70%
Genesco (NYSE: GCO) dropped 4.69%
(Note: All as of market close on 10/13/20)
SPONSORED
Ohio University PMSA Prepares Sports Professionals For New Normal
The Ohio University Professional Master of Sports Administration (PMSA) program gives alumni the tools and knowledge to become leaders across college and professional sports even in uncertain times. Currently, 85% of the program's graduates are employed in the industry.
Read on to hear from two program alumni about how Ohio University helped them navigate their careers.
Baker Mayfield's venture fund, Camwood Ventures, had made an investment in CBD company Beam, but now the quarterback is becoming a face of the brand. In a challenging year for everyone, Mayfield has the Browns winning as he continues to look for long-term deals that make sense for his future.
The $73.1 million transfer of Christian Pulisic to Chelsea in 2019 has further opened doors to the English Premier League for Americans. There are now almost 30 playing in Europe — the most there have ever been.
The legal team representing Washington Football Team owner Dan Snyder says it has made progress connecting those in the U.S. to the Indian media company allegedly behind a misinformation campaign aimed at defaming Snyder.
Buffalo Bills vs. Tennessee Titans: After two weeks of restricted practice and games due to an outbreak of COVID-19 cases — more than 20 positive tests — in the Titans' organizations, the teams will face off in the first Tuesday night football game since 1946. Both the Bills (4-0) and the Titans (3-0) are undefeated so far this season.
How to watch:
7 p.m. ET on CBS
Betting odds:
Bills -3.5 || -185 || O/U 53