Renee Montgomery led the Atlanta Dream as a star guard. Now she'll do it from the owner's booth.
Atlanta's Dream for Social Justice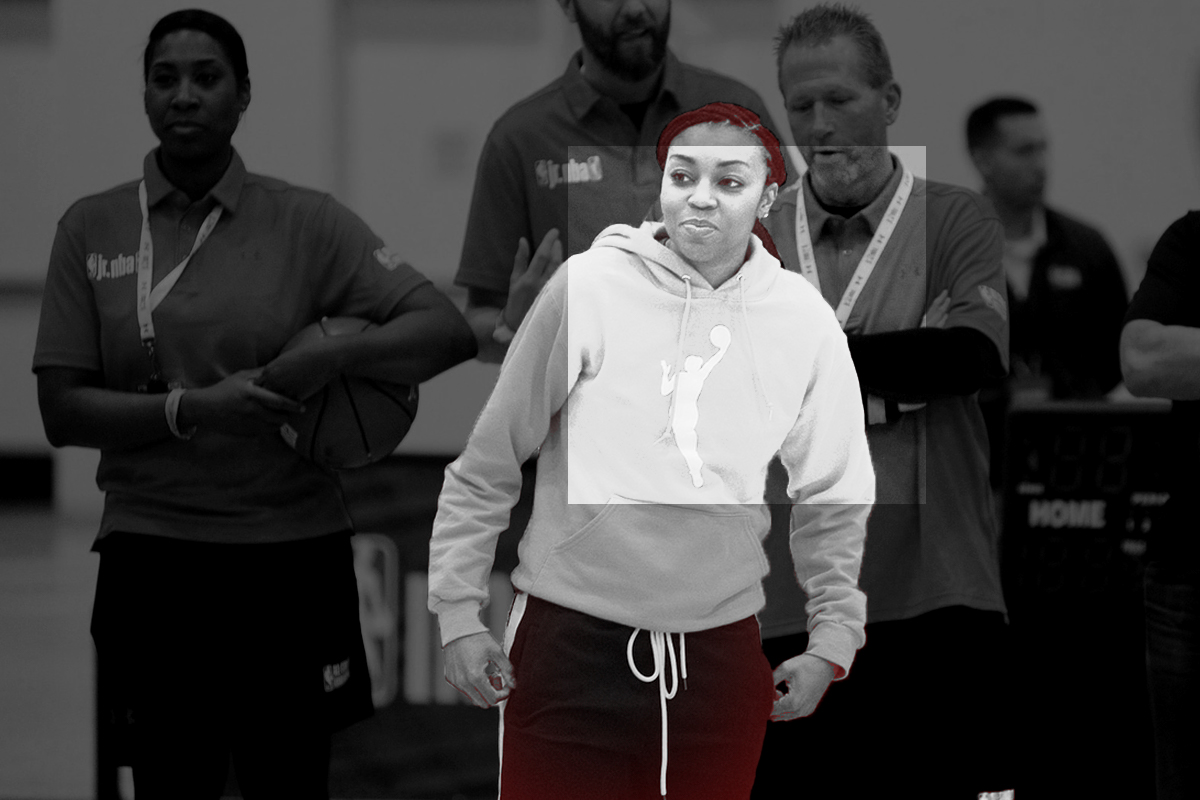 The Atlanta Dream is proving its commitment to equality with a bold organizational move.
The WNBA approved the sale of the team to an investor group that includes former Dream player Renee Montgomery, who opted out of last season to focus on social justice initiatives.
"My Dream has come true," said Montgomery. "Breaking barriers for minorities and women by being the first former WNBA player to have both a stake in ownership and a leadership role with the team is an opportunity that I take very seriously."
The new group of investors, which also includes Larry Gottesdiener, chairman of real estate firm Northland, and Suzanne Abai, president and COO of Northland, means the team is formally ousting former U.S. Senator Kelly Loeffler from ownership — she held a 49% stake.
Loeffler previously faced heavy criticism from WNBA players league-wide for opposing social justice initiatives — specifically the Black Lives Matter movement.
Players across the league — including several on the Atlanta Dream — spearheaded a campaign to elect Loeffler's democratic challenger, Reverend Raphael Warnock. Warnock eventually won the seat in a January run-off.
Loeffler and Mary Brock combined $1 million in 2011 to join Kathy Betty as investors in the Atlanta Dream. They took over as sole owners in 2012. "We are proud of what we accomplished," Loeffler and Brock said in a joint statement.
AT&T Sells 30% of Video Biz, NFL Package Included
AT&T agreed to sell a stake of its pay-TV unit to private equity firm TPG, per The Wall Street Journal. TPG is paying $1.8 billion in cash for a 30% stake.
The deal will merge DirecTV and AT&T TV services into one entity that TPG and AT&T jointly operate. The new company is valued at $16.25 billion with around $6.4 million in debt.
In 2015, AT&T acquired DirecTV for $48.5 billion, but cord-cutting caused the value of the satellite-based service to plummet, forcing the company to pivot its business strategy.
DirecTV's NFL Sunday Ticket has been integral in that fall from grace, racking up $2.5 billion in losses.
The service has around 2 million subscribers but has lost significant momentum since its launch in 1994. With packages costing up to $399, the service has lost buy-in from fans who can find more affordable viewing options.
AT&T is near the end of an eight-year, $12 billion exclusive rights package for Sunday Ticket that expires in 2022 along with other NFL TV deals. There is no clear indication on whether AT&T will extend the partnership.
Disney and the NFL reportedly reached a media rights agreement today that will keep "Monday Night Football" on ESPN and bring the Super Bowl to ABC for the first time in over 15 years.
"We don't negotiate through the media," an NFL spokesperson told Variety.
AWARD
Rising 25 Nominations Are Here!
Like Starter jackets in the 90s, they're innovative and shaking up the sports industry.
The Front Office Sports Rising 25 Award, presented by Anheuser-Busch, celebrates the careers of the brightest young stars in the business of sports. To date, we've honored 100 individuals and we're looking for our next groups of innovators.
Know someone whose innate passion and tireless dedication is making an impact? Tell us about them by nominating them for the Rising 25 Award. Nominations open now through Wednesday, March 23rd.
DraftKings Revenue Grows as Sports Betting Expands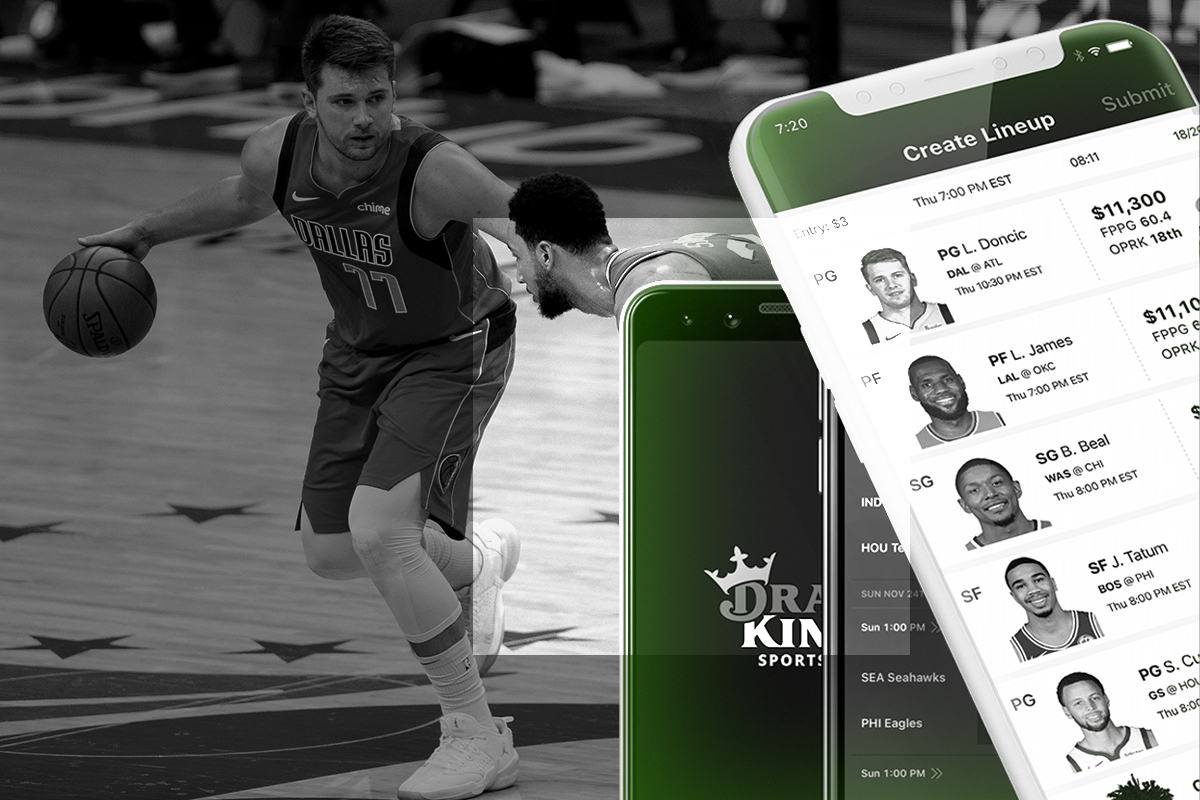 DraftKings has never reported a profit, but that may change soon.
The sports betting and daily fantasy company reported fourth-quarter revenue of $322 million, up 146% from the same period last year. DraftKings now reaches an average of 1.5 million unique paying users each month.
The growth did not come cheap. The Boston-based company more than tripled its sales and marketing budget from the previous year, up to $192 million, and had similar growth in its technology and operational expenses.
Sponsorship deals with ESPN and the New York Giants came to fruition at the end of Q3 2020.
In Q4, the company landed deals with UNLV, the Detroit Pistons, Philadelphia Eagles, and Nashville Predators.
DraftKings entered a multiyear deal with Turner Sports and Bleacher Report in October.
There's reason to believe the investment will pay off. Based on an assumption that March Madness and other major sports events will happen as planned, DraftKings upped its revenue forecast for 2021 to $1 billion from $900 million.
Twenty-five states have legalized sports betting, and 20 of those have commenced operations. DraftKings' revenue report does not include anything from 2021, when Michigan and Virginia opened up for sportsbooks. DraftKings is now active in both states.
JPMorgan predicts that the U.S. sports betting market will grow sixfold to $9.2 billion by 2025.
COURSE
Inside the Booming Esports Market

With estimated revenue of nearly $1 billion, esports is considered one of the world's fastest-growing sports. Many believe it has potential to rival traditional sports events in size and scale.
As one of the first brands to enter the esports space, Pepsi continues to be a major player in the gaming world. Learn more about how this megabrand navigates the world of esports in Sports Marketing Essentials, a free online course sponsored by Pepsi.
The eight-lesson course includes Esports: Transition from Traditional Sports where Paul Mascali, Head of Esports and Gaming discusses how Pepsi continues to be a major player in the gaming world, utilizing a content-first approach to engage gamers and fans.
Register and complete the course by February 28th to be entered for the chance to win an Aaron Judge autographed baseball.
GameStop dropped while tech stocks battled back after a series of declines. Here's a look at how sports-related stocks performed:
Up:
Caesars Entertainment, Inc. (NASDAQ: CZR) gained 9.75%
Manchester United plc (NYSE: MANU) gained 7.16%
DraftKings Inc. (NASDAQ: DKNG) gained 6.43%
Down:
Foot Locker, Inc. (NYSE: FL) dropped 8.80%
GameStop Corp. (NYSE: GME) dropped 6.33%
Big 5 Sporting Goods Corporation (NASDAQ: BGFV) dropped 4.32%
(Note: All as of market close on 2/26/21)
The Los Angeles Lakers (22-11) host the Portland Trail Blazers (18-13) tonight at Staples Center. The Lakers will look to end their four-game losing streak after being crushed by the Jazz 114-89 on Wednesday. Los Angeles stands at third in the Western Conference with the Trail Blazers close behind at fifth.
How to Watch:
10 p.m. ET on ESPN
Betting Odds:
Lakers -5 || ML -210 || O/U 222
Pick: Yes, the Lakers keep losing, but two of those last four were the Nets and Jazz. Something has to give, and you won't get many more opportunities to lay less than five with LeBron & Co. at Staples. Give them a roll one more time — the public isn't even favoring them. Lean over but skip the total if you can.
Who ya got? Reply to this newsletter with your prediction for the Blazers-Lakers winner, final score and high scorer. Nail it and you get a mention in Monday's FOS PM. Don't forget to include your Twitter handle.
Shoutout: On Thursday, we asked subscribers to predict the winner, score and first goal-scorer of Lightning-Hurricanes. Tampa won 3-1 and the Canes' Brett Pesce scored the lone goal of the first period. No one picked the defending Stanley Cup champs — at home! — though Pesce was obviously unexpected.