Golfers' heart rates are being tracked during the Ryder Cup using data from WHOOP's newest fitness band. Ian Poulter's heart rate shot from 112 BPM to 133 BPM as he stepped to the first tee. Even the best feel the intensity.
NFL Reportedly Prefers Apple for 'Sunday Ticket'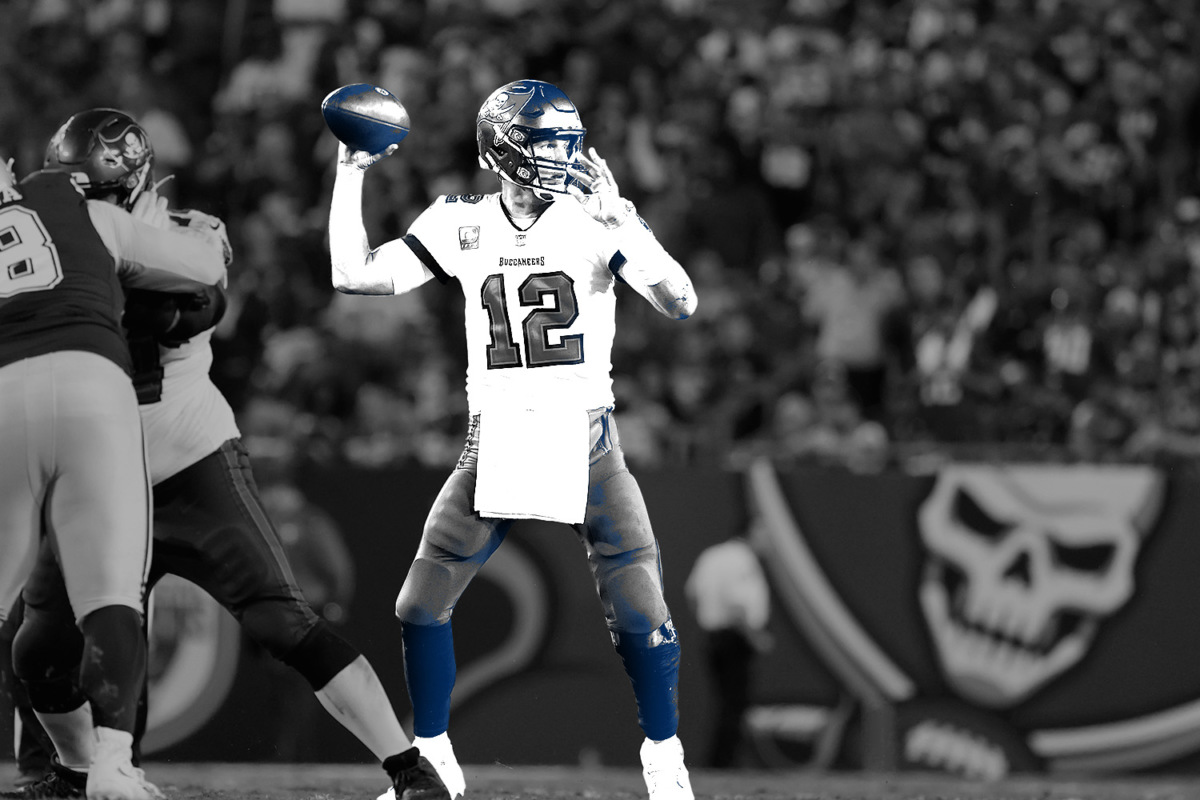 The NFL already has media deals with every major traditional U.S. broadcaster and an e-commerce giant, but it would like to add another household name.
The league is hoping to sell its "Sunday Ticket" package to Apple, per The Athletic, creating a partnership with the leading phone maker and world's largest company by market cap.
Amazon was reportedly in the lead for the out-of-market games package, for which the NFL is seeking $2 billion to $2.5 billion per season. Disney is interested as well.
The league is considering offering different versions of the package, allowing fans to purchase all the games of a single team, or even individual games.
AT&T-owned DirecTV has offered "Sunday Ticket" since 1994, and currently pays $1.5 billion per season for it. AT&T is reportedly uninterested in renewing when its deal expires after next season.
The next "Sunday Ticket" deal could include an equity stake in NFL Media.
The NFL hired Goldman Sachs to find potential investors in its media properties, including the NFL Network and NFL RedZone.
On the heels of its breakout hit "Ted Lasso" — a sports-comedy series about a football-turned-soccer coach — Apple is ramping up its presence in the streaming wars.
The company invested $6 billion in AppleTV in 2019, and the media operation is a major component of the company's $430 billion domestic spending plan over the next five years.
U.K. Sports Teams Likely To Lose Front-of-Shirt Gambling Sponsors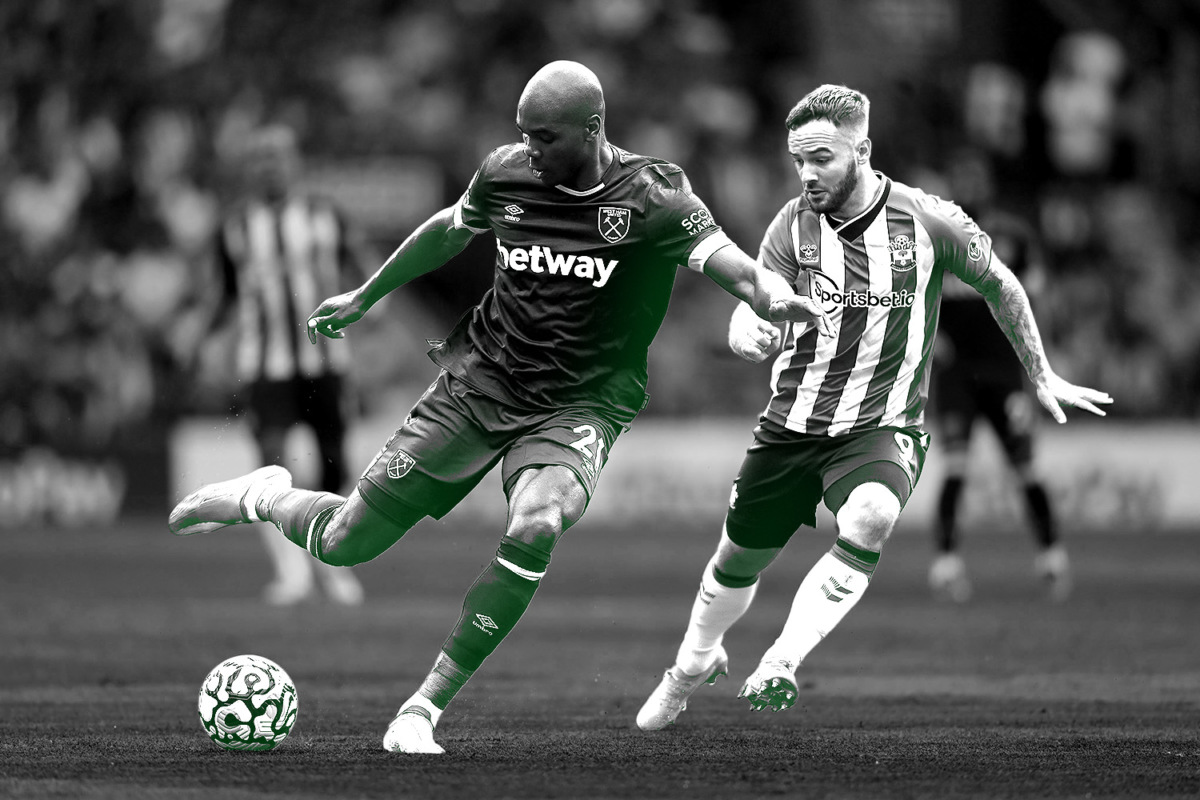 The U.K. government is getting closer to finalizing its gambling review, with multiple sources reporting this week that it will likely result in the ban of gambling sponsorships from sports jerseys.
The review is looking at reforming the Gambling Act of 2005 — there are reportedly 400,000 problem gamblers in the UK — as well as "white label deals," which are considered a loophole as overseas betting companies can form sponsorships with U.K.-based soccer clubs by paying another firm to use their license, avoiding government check-ins.
Prime Minister Boris Johnson appointed a new gambling minister this week, "thought to be keen on reform," according to the Daily Mail.
If the ban is finalized, it would have a huge impact on the sports market in Europe. Gambling logos appear up to 700 times per match.
The English Football League, which oversees the three professional tiers under the top, said last year that revenue generated from the gambling industry could be "vital" in recovering from pandemic losses, and the ruling could cause some clubs "to go under."
This season, nine Premier League clubs, or 45% of the league, have front-of-shirt sponsorships with gambling companies, which are worth a combined $79.22 million.
La Liga was told to drop betting deals by the end of the 2020-2021 season. The league's president said that teams would lose a combined $105 million.
Gambling companies expect branding in venues could be affected, too.
The review is not expected to be published until this winter, and then would need a three-month consultation period before heading to Parliament. If the changes go through, they would likely not take effect until 2023.
SPONSORED BY CONVIVA
2021 TikTok ® Benchmarks & Strategy Guide for Brands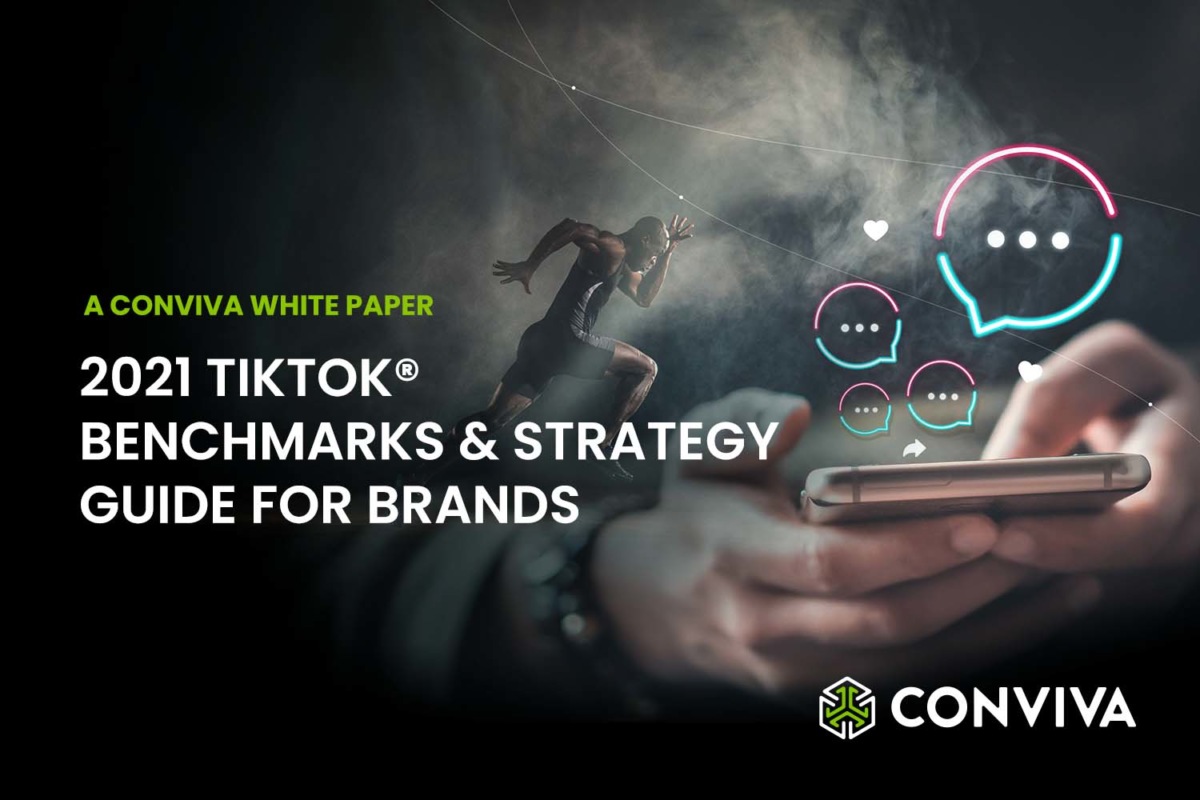 Sports organizations have been using social media for years, but recently there's been a huge rush to tap the massive audience brought in by emerging platforms like TikTok. The numbers are astounding.
TikTok has become ground zero for new trends, future celebrities, and global movements. It also graduated from an experiment for brands to an important part of their digital and social strategy.
This white paper analyzes and benchmarks TikTok usage from over 10 different industries and categories, including Sports Media, Pro League, and Sports Teams. You will learn:
Which brands are doing the best on TikTok
Specific strategies that enabled these brands to achieve their TikTok success
How to utilize these strategies to grow your brand and get the most from emerging social media platforms
Barstool CEO Says Revenue Will Top $200M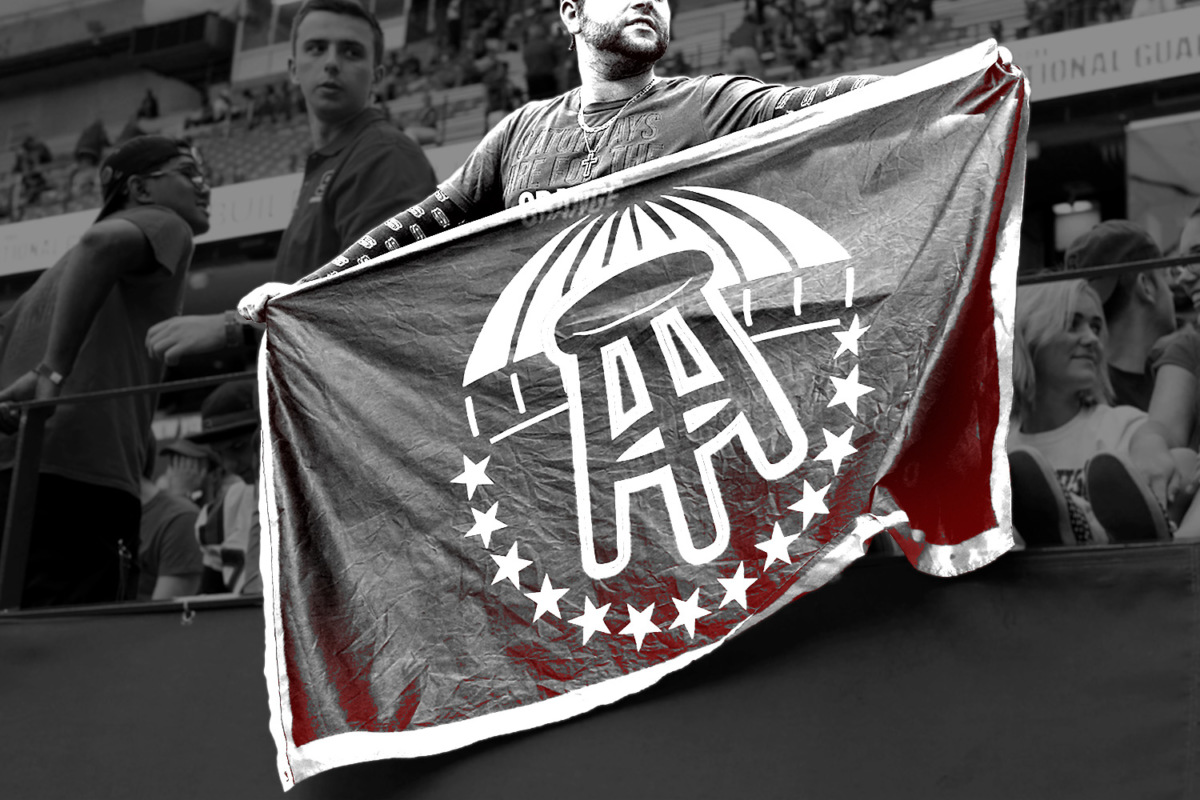 Barstool Sports CEO Erika Nardini predicts the company will top $200 million in revenue by early 2022.
Barstool's revenue grew 57% to $150 million in 2020. If the company surpasses $200 million by the end of 2021, that would be a roughly 33% increase. That's double the $100 million in annual revenue it had generated back when Penn National acquired a 36% stake in Barstool for $163 million in cash and stock in January 2020.
The media brand is being embraced by giants like Walmart. Advertisers are drawn to Barstool's young audience (half under 30 years old) and 135 million social media followers. 
"The world is opening up for us," CEO Erika Nardini told Front Office Sports.
Among Barstool's new initiatives:
Barstool Bites: Barstool will launch its own Barstool Bites menu of "couch food" in October. Customers can have chicken wings, sandwiches, and chips delivered at home. 
One Bite: Founder Dave Portnoy's new frozen pizza will hit 3,600 Walmart stores at the end of September. 
Branded sports bars: The company's planning its first standalone bars in Chicago and Philadelphia this fall.
New tourney: The brand will launch the "Barstool Hockey Cup," a weeklong women's hockey tournament, in April. 
Barstool also wants to own and operate more live events. 
"There isn't a category that we haven't disrupted," Nardini said.
SPONSORED BY LA AURORA CIGARS
La Aurora, A Taste of the Dominican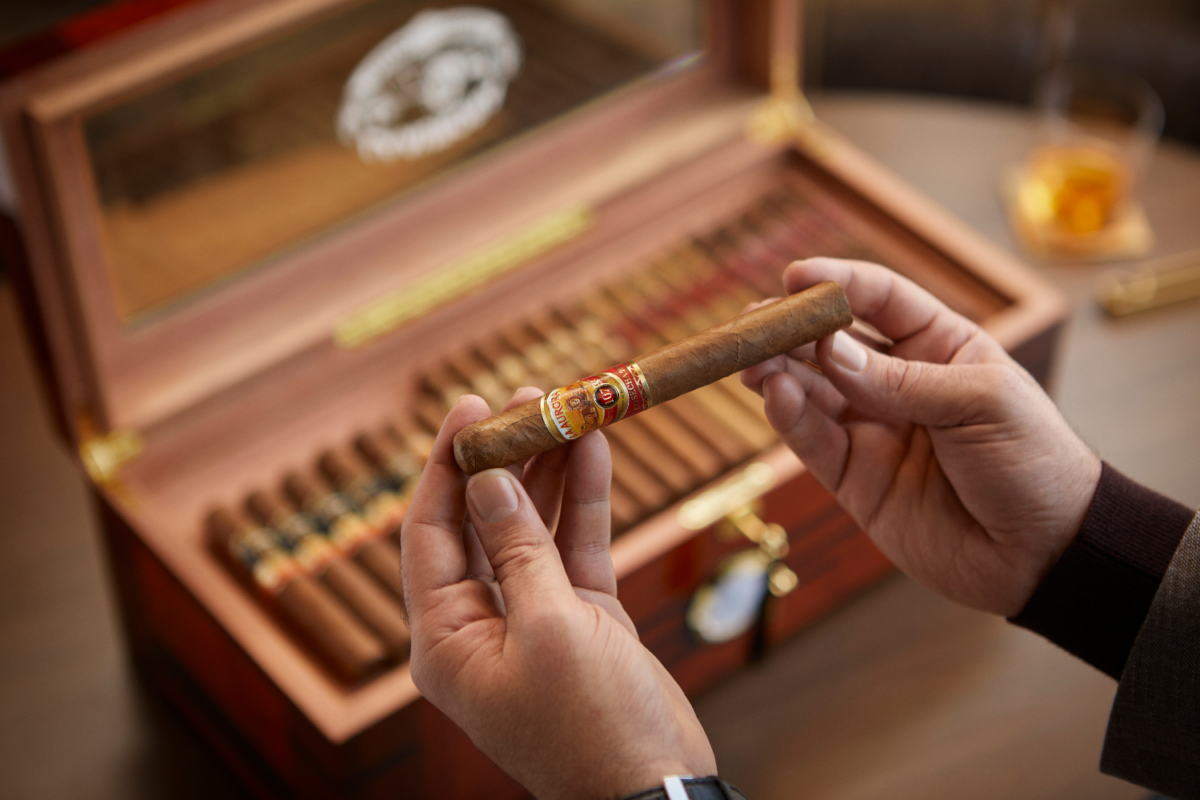 La Aurora has been defining the art of handcrafted, Dominican Cigars since 1903, focusing on craftsmanship and quality.
Over the last 118 years, what started as a small family business has blossomed into the most popular Dominican cigar brand today, with a wide range of options for every smoker, from the novice to the aficionado. Check out their Cigar Sampler Packs, perfect for your next celebration, get-together or relaxing evening at home.
Plus, they ship right to your door, with delivery in 35 states and free shipping. Shop at laaurora.com now and experience the taste of the Dominican at home.
Market Movers
U.S. stocks experienced declines across all three major indexes on Friday following three sessions of gains. Here's a look at how sports-related stocks performed:
(Note: All as of market close on 9/24/21)
The electric start to the season continues as NFL action rolls on in Week 3.  
Justin Herbert and the L.A. Chargers head to Arrowhead Stadium to face AFC West foes Patrick Mahomes and the Kansas City Chiefs. Both squads are looking to rebound from tight, late-game losses in Week 2.
How to Watch: 
1 p.m. ET on CBS / Stream your local CBS game live on Paramount+*
Who ya got? 
Reply to this newsletter with your prediction for the Chargers-Chiefs winner and final score. We can't wait to see these two dynamic QBs take the field.
*Sponsored content. Game Availabilities Differ By Market, Check Your Local Listings
Win a Pair of LaLiga ElClásico Tickets
In addition to winning gear, every referral will earn an entry into the LaLiga 2022 ElClásico ticket giveaway! ESPN is the new home of LaLiga in the U.S. Follow the best soccer league in the world with the top stars streaming every match across all ESPN platforms. Subscribe now. 
It's easy to spread the word. Copy and paste your unique link below and share it in an email or on your timeline. One referral = one entry.
Your custom referral link: [RH_REFLINK]
Or use these one-tap sharing methods: