Strava is ready to boom, gyms and personal trainers are struggling, ICON raises $200M, and Amazon is entering into the connected fitness industry.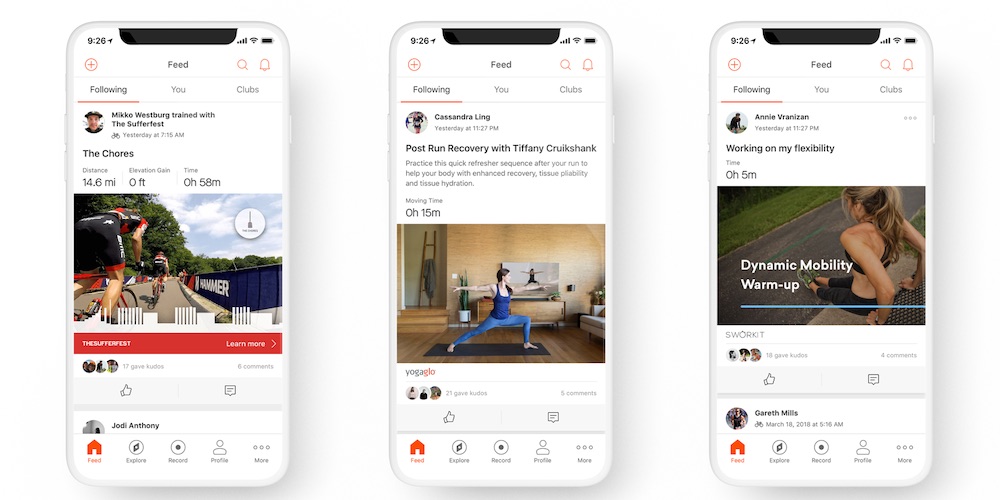 Strava is looking to be the next financial darling of the connected fitness boom. The fitness-centric social network is reportedly courting new investors for a new equity round seeking a valuation of more than $1 billion.
Its most recent valuation was $365 million, but Strava is now profitable and seeking to raise between $150 million and $400 million. Strava allows users to track their physical activities, while allowing friends to engage and compete — and while free, there's a $5 paid premium subscription as well.
As gym goers took to at-home and outdoor workouts during the coronavirus pandemic, the platform boomed. Connected fitness platforms like Zwift and Tonal have attracted massive investments during the pandemic — $450 million and $110 million.
Strava's Pandemic Growth
68M members (up 35% from February)
3.4M downloads in May (up 179% from January)
$6.4M in revenue in May (up 166% from January)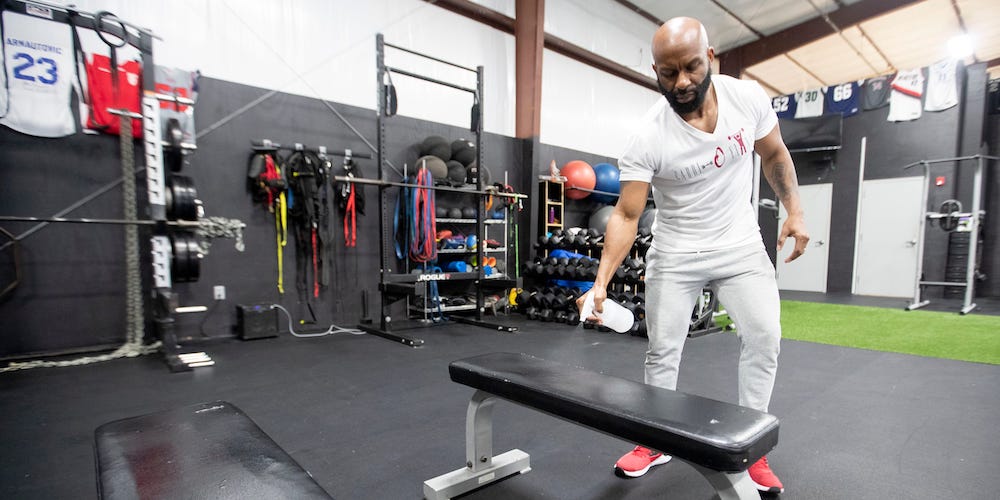 Gyms are struggling and so are personal trainers. A new survey found that 58% of personal trainers have lost some or all of their income since the pandemic hit. On the bright side, 21% of trainers — largely focused online — have made more money.
The findings shouldn't come as a surprise as gyms have struggled to keep patrons, with 59% of Americans saying they would not renew their gym memberships even after the pandemic is over, per TD Ameritrade. Since May, multiple gym chains — and countless boutique studios — have filed for bankruptcy, including Gold's Gym, 24 Hour Fitness and Town Sports International.
As gyms stay mostly empty, connected fitness and at-home equipment is growing quickly — punctuated by Apple announcing its own upcoming digital fitness service. Earlier this month, Peloton reported a 172% year-over-year quarterly revenue growth, while companies like Zwift and Tonal have received $450 million and $110 million, respectively, in new investment rounds.
Personal Struggles: 
58% of personal trainers have lost some or all of their income.
23% of trainers were laid off or furloughed.
6% have yet to find new jobs.
97% plan to continue training clients after restrictions end.
SPONSORED
Make your move.
Introducing a new kind of fitness experience. One that dynamically integrates your personal metrics from Apple Watch, along with the best of Apple Music, to inspire like no other workout in the world. A better day is on the way.
Launching late 2020, Apple Fitness+ makes it easy for everyone to get the best workout on iPhone, iPad, or Apple TV. There's even a program for beginners, and if you're already an Apple Music subscriber, you can save and download the playlists from Fitness+.
Purchase an Apple Watch here, and get 3 months of Fitness+ FREE.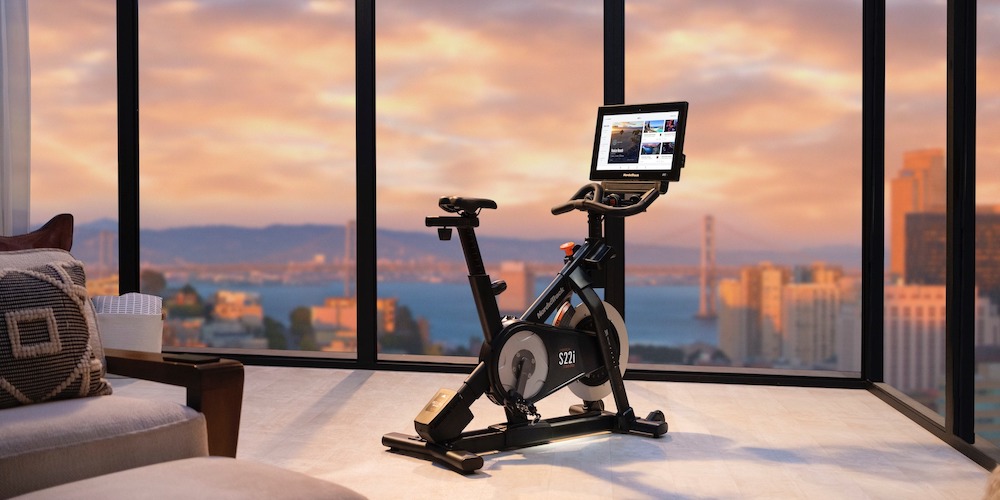 ICON Health & Fitness is the latest recipient of the flood of cash hitting the at-home and connected fitness industry. The owner of NordicTrack, ProForm and Freemotion raised $200 million in its latest funding round. 
Early Peloton investor L Catterton led the round, with reports suggesting the firm doesn't view the two companies as competitors. ICON also owns streaming fitness platform iFit, which connects to bikes and treadmills made by the manufacturers.
With approximately 700,000 paid subscribers, iFit also raised $200 million on its own in 2019. Valued at more than $7 billion, ICON could go public within the next year.
Staying In & Staying Fit:
The home fitness equipment market is projected to reach $4.3 billion by 2021.
Peloton fourth-quarter sales reached $607.1 million, up 172% year-over-year.
In September, fitness platforms Zwift and Tonal raised $450 million and $110 million, respectively.
Fitness social network Strava recently announced it's seeking investors at a $1 billion valuation.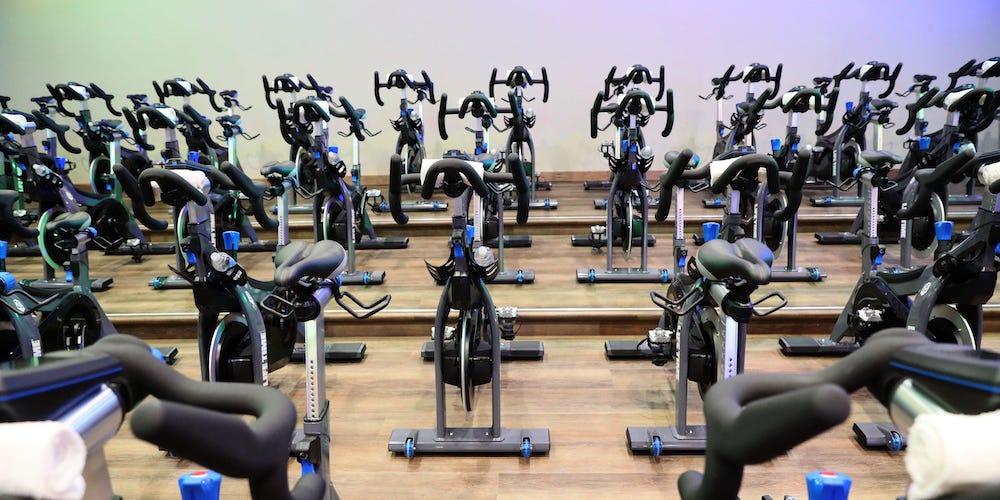 Amazon appeared to be stepping into the connected fitness industry on Tuesday as reports of a $500 "Prime Bike" spread across the internet. It even caused Peloton shares to drop more than 4%, just a week after Apple also announced its entry into at-home workouts.
Initial reactions thought a connected bike from Amazon could be a major challenger to Peloton — especially with a price difference of nearly $1,500. However, the e-commerce giant denied any connection to the product released by Echelon, scrubbing mentions of the alleged partnership from the product page and listing the bike as "unavailable."
While Apple Fitness+ will still be a major tech company challenger, Peloton stocks were back up yesterday. Peloton will look to build on its fourth quarter subscriber growth of 113% — it has added more affordable products to stay competitive as players continue to enter the connected fitness space.
Don't Stop The Fitness Funding:
Freeletics, an AI-powered fitness coaching app, has joined this year's hunt for cash by connected fitness start-ups. The app closed on a $25 million Series B round after a $45 million Series A in 2018.
Other fitness start-ups to receive funding during the pandemic include Zwift ($450 million) and Tonal ($110 million). Lululemon acquired fitness start-up Mirror for $500 million this summer.
Baker Mayfield's venture fund, Camwood Ventures, had made an investment in CBD company Beam, but now the quarterback is becoming a face of the brand. In a challenging year for everyone, Mayfield has the Browns winning as he continues to look for long-term deals that make sense for his future.
Nutrition companies are beginning to eschew traditional sports partnerships to reach the everyday consumer in a more accessible way, like video games. Ghost recently entered a two-year deal with esports organization XSET to be its exclusive partner for protein, gaming and performance supplements, and ready-to-drink beverages.
The pandemic shuttered gyms and fitness studios across the country, which led to people hunkering down and looking for alternate ways to stay fit, altering the fitness industry at every level — especially personal trainers' role in it.
FOS is giving five (5) lucky readers a free Apple Watch!
Share your custom FOS referral link below, and you'll receive one entry for every single friend or colleague you get to subscribe to the FOS Fitness Newsletter. Winners will be announced on January 30th.
Your Custom Link: Click/Tap here to refer a friend or colleague via email.