TV ratings show fans are hungry for sports, the NBA and NHL unveil broadcast plans, Amazon hits a speed bump in its sports plans, and Under Armour announced new diversity and inclusion initiatives.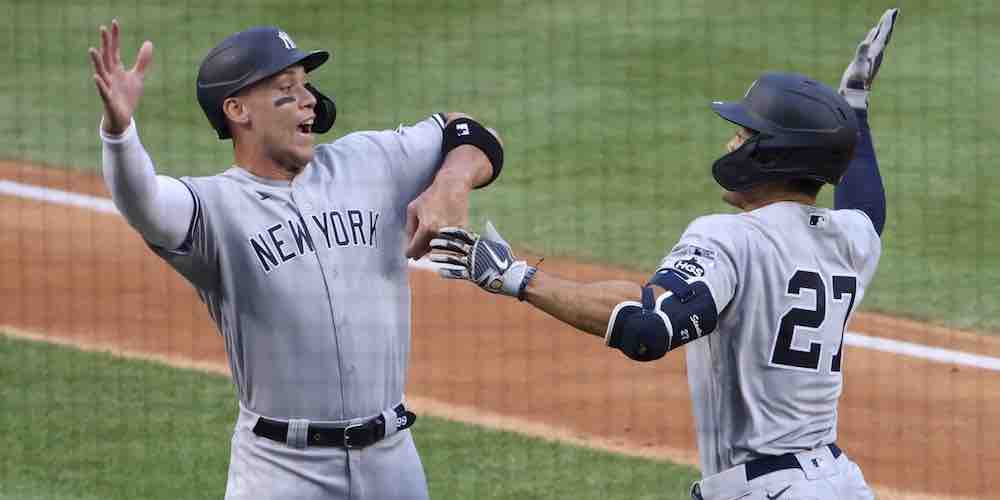 Baseball's return is further proof there is a pent up demand for live sports. An average of 4 million viewers watched ESPN's Opening Day broadcast of the New York Yankees against the Washington Nationals.
That represents a 232% increase from last year's Opening Night broadcast and is the most watched regular season MLB game since 2011. The second Opening Night game, between the San Francisco Giants and Los Angeles Dodgers, drew an average of 2.7 million viewers, which made it ESPN's most-watched late-night game ever.
Since sports started coming back in May, fans have tuned in at record clips:
— The WNBA season started Saturday by averaging 540,000 viewers on ABC for its opener between the Los Angeles Sparks and Phoenix Mercury, a 20% increase from 2019.
— Bundesliga's return broadcast in May on FS1 saw a 725% rating increase compared to the last FS1 Bundesliga match prior to the shutdown.
— English Premier League afternoon matches on NBCSN were up 31%, averaging 312,000; NBC, however, has averaged 373,000 viewers for its broadcasts, down 17% from before the shutdown.
— The NWSL opened the Challenge Cup with 572,000 viewers on CBS, beating the previous NWSL record of 190,000 from a 2014 ESPN broadcast.
— UFC's debut on Fight Island on July 11 drew 1.3 million pay-per-view buys, the most since 2018.
— MLS is Back Tournament's opening game between Inter Miami and Orlando SC averaged 464,000 viewers on ESPN, the fifth highest most-viewed regular season broadcast in five seasons.
— NASCAR's first broadcast on NBC this year over Independence Day weekend had a total audience delivery of 4.37 million viewers, a million more than the same weekend in 2019.
The NBA and NHL are looking to blow out their broadcasts as both leagues officially return to action this week.
Microsoft and the NBA will partner to use Together Mode for Teams to feature more than 300 fans on 17-foot tall LED screens around the court. The fans will watch a live feed and can react in real time – the players, as well as viewers at home, will see and hear the reactions. ESPN and Turner Sports have also positioned more than 30 cameras around the court for unique angles.
Thirty-two cameras, 12 more than normal, will be used around the rinks in Edmonton and Toronto that the NHL will use for its return. That will allow the league to show more of the ice and highlight new angles. There will also be a rink-wide stage with LED screens and banners featuring cheers played from fan-submitted videos.
What's at Stake:
$900 million: approximately how much TV revenue the NBA playoffs generated last year
$500 million: approximately how much TV revenue the Stanley Cup Playoffs generated last year
SPONSORED
Investing With A Social Twist

Building an investment strategy doesn't have to be a solo mission. Why not invest with friends?
Public.com puts a social layer on the stock market. Follow your friends and other investors to share ideas and learn together. You can start chat groups about the companies you care about and even purchase fractional shares of 1000s of stocks like Nike (NKE), Peloton (PTON), Draft Kings (DKNG).
Use our link and start with $10 in free stock so you can make your first investment! See why Public.com has investors like J.J. Watt and Will Smith so excited and create your account today.
Free stock valid for U.S. residents 18+. Subject to account approval. See Public.com/disclosures.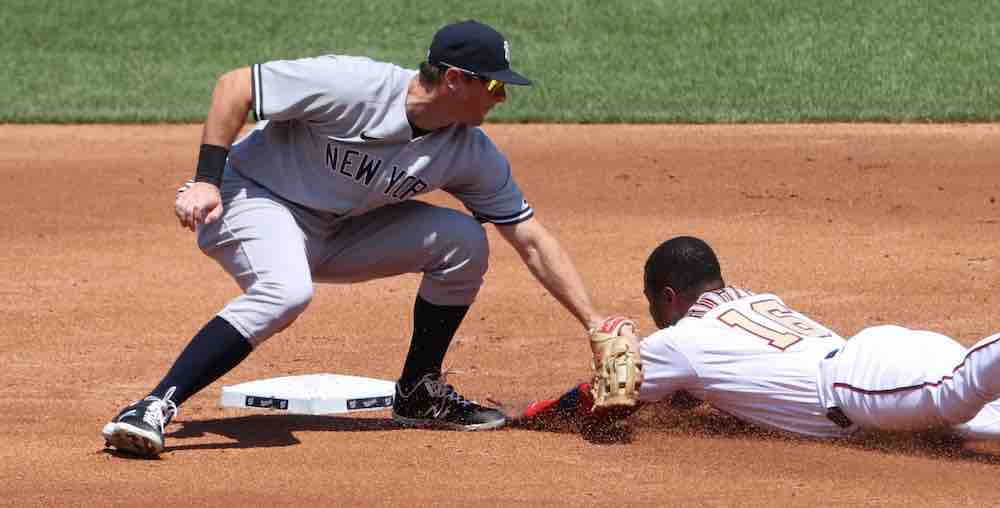 A piece of Amazon's sports aspirations is now on hold as plans to stream 21 New York Yankees games have been nixed as a result of the shortened MLB season. Amazon was expected to simulcast Yankee games airing locally on channels like WPIX, but that was scrapped when YES Network decided to keep all non-national broadcasts during the 60-game season.
MLB changed its rules regarding in-market streaming prior to this season – one tweak allows teams to potentially sell the digital rights to games not appearing on their local RSNs to another platform. However, the terms of each team's RSN deal would determine if that was possible. The Yankees, Sinclair, and Amazon bought Walt Disney Co.'s 80% stake in YES last August in a deal that valued the network at $3.47 billion.
This development is a slight hiccup in Amazon's rapidly expanding sports streaming portfolio that includes: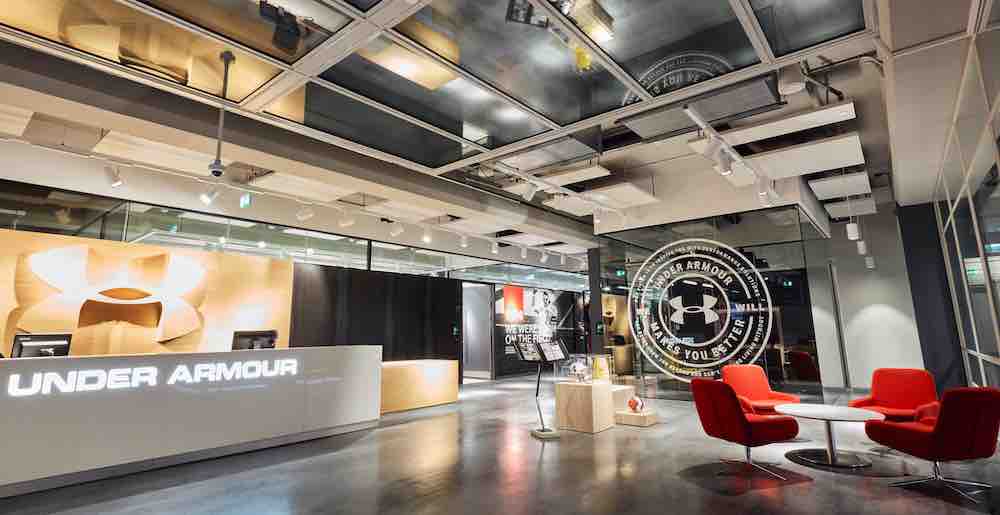 Under Armour is the latest footwear and apparel company to debut new diversity and inclusion initiatives. This comes several weeks after Adidas and Nike unveiled their own diversity and inclusion initiatives.
Adidas said a minimum of 30% of all new positions in the U.S. will be filled with Black and Latinx people, while Nike said it would focus on 'increasing representation at all levels of the organization,' but did not publicly state any specific hiring goals.
Under Armour's Diversity Initiatives Include:
Recognizing Juneteenth as a paid holiday starting in 2021.
30% of director and above positions represented by Black, Indigenous and people of color. The company is further committing to filling 12% of those roles with Black talent specifically by 2023.
Tripling investment in professional development for "historically underrepresented teammates to improve retention and advancement."
Executive incentive pay tied to the acceleration of the diversity and inclusion goals.
SPONSORED
Webinar: The New Normal of Live Sports: Critical Insights for Future Success
Live sports is facing a 'new normal' as they welcome fans back into their venues. Already confronted with increasing, continuously evolving demands – driven by both fan expectations and operational/business requirements – recent events have only escalated these demands and introduced new complexities for venue environments.
Join us for a webinar on Wednesday, July 29 at 1 PM EST as John Brams of Extreme Networks, Roy Sommerhof of the Baltimore Ravens, and Andrew McIntyre of Vinik Sports Group join Joe Londergan of Front Office Sports for a discussion on what in-venue competencies and use cases are critical to the future of live sports, and in what ways digital transformation is accelerating to meet these needs.