Coronavirus upticks are curbing sports, the NCAA takes a stand against the Confederate flag, a vote nears for MLB's season, and the fitness industry remains optimistic amid its struggles.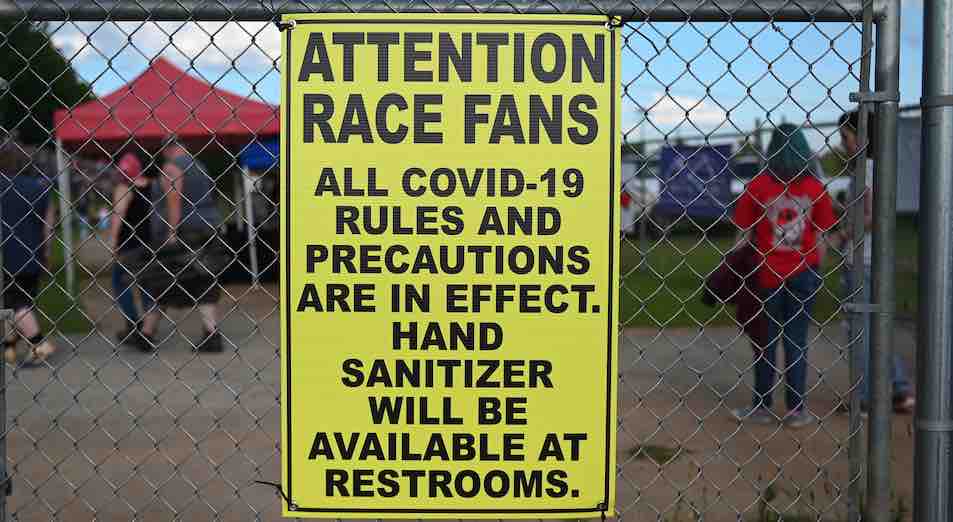 As cases of the coronavirus spike across the U.S., the pandemic is starting to make its presence felt once again in the sports industry. Florida is one of the worst-hit states in the new surge of the virus, raising concerns around the NBA's return plan in Orlando. At the moment, the season restart is still on, but players and team executives have reportedly expressed worry. MLS and the WNBA are also set to resume their seasons in the state.
MLB has reportedly shut down spring training sites in Florida and Arizona following multiple positive cases across its teams. The shutdown will include deep cleanings of the facilities, and players will then be required to test negative before they are allowed to return.
The Coronavirus Around Sports:
– As the NWSL readies for the Challenge Cup, a player has tested positive for COVID-19. No changes are expected for the tournament, which starts Saturday in Utah.
– NFLPA medical director Dr. Thom Mayer released a statement recommending players to stop "practicing together" until the start of training camps in late July "in light of the increase in COVID-19 cases in certain states." In just the last week, players from five different teams tested positive, including Dallas Cowboys running back Ezekiel Elliott.
– Four members of the New York Yankees organization tested positive in Tampa, and the team will head back to New York to resume spring training if the league and union come to an agreement.
– Eight Philadelphia Phillies players and employees tested positive at their complex in Clearwater, Florida.
– The Tampa Bay Lightning closed their practice facility after three players and several staff members tested positive.
– Twenty-one University of Clemson football players reportedly tested positive after returning to campus – two weeks after a round of tests found 23 other positive cases among football players.
– At least 30 LSU football players are currently quarantined because of the outbreak.
– Other recent positive tests in sports include PGA Tour pro Nick Watney, Toronto Maple Leafs star Auston Matthew, and tennis star Grigor Dimitrov, who recently competed in Novak Djokovic's tournament in Serbia – an event criticized for its lack of precautions related to the coronavirus.
– As cases spread within the sports ecosystem, 30 UCLA football players demanded health protections from third-party health officials.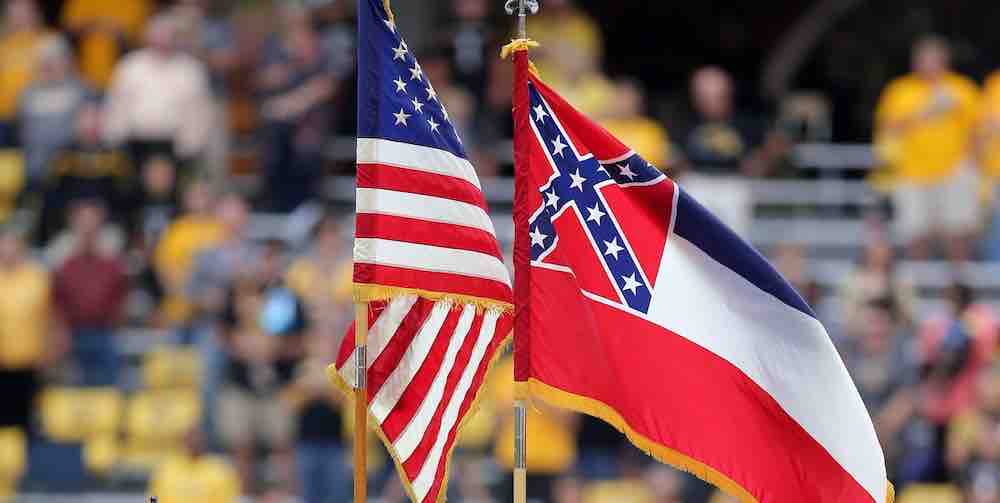 College athletics is taking a stand against the Confederate flag. The NCAA Board of Governors said it would not host championship events where the flag "has a prominent presence." That would primarily affect Mississippi, whose state flag features the 13 white stars and blue bars of the Confederate flag in the top left corner and is the only state that has yet to remove that imagery from its flag.
The NCAA's condemnation came a day after the Southeastern Conference also called for Mississippi to change its state flag or risk losing conference championship events. The Confederate flag also made an appearance this weekend at Talladega Superspeedway despite being banned by NASCAR earlier this month – a plane flew over the track with the flag and a "Defund NASCAR" message.
Statues and Names 
The fight for racial equality and justice also continues to bring down statues. The Minnesota Twins removed a statue of former owner Calvin Griffith, whose legacy of overseeing the team's move to Minneapolis has been tarnished by his previous racially-charged comments. At UNLV, students brought down the "Hey Reb!" statue. UNLV's Rebel nickname has roots tied to the Confederacy.
Also renewed are discussions about changing racially-charged team names like the Cleveland Indians and Washington Redskins. One such name just recently under scrutiny: the Texas Rangers.
The team condemned racism and bigotry after a Chicago Tribune column called for a name change citing instances of racial violence by the Texas Rangers law enforcement agency. That critcism is also tied to the release of a recent book titled, Cult of Glory: The Bold and Brutal History of the Texas Rangers.
SPONSORED
Sports' Most Trusted Image Repository

Every great story needs the best images available to match it. Journalists and content creators can rest easy knowing exactly where they can find these at a moment's notice.
IMAGN is the nation's largest sports-image wire service that also offers award-winning entertainment, political and breaking local and national news photography from the USA TODAY NETWORK.
They have plans to fit every budget with an easy to use website and superior customer service, so you don't have to stress about finding the perfect image for your project.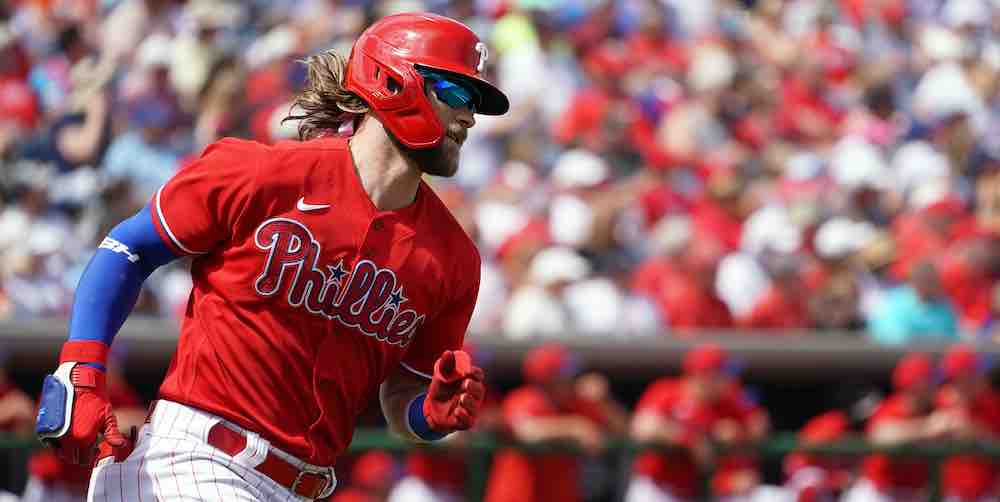 The MLB Players Association teased a vote on MLB's 60-game proposal Sunday before postponing. The players' union executive board said it wanted new coronavirus testing data following the recent surge of cases within the MLB ecosystem.
That vote is expected to be delayed a day or two following weeks of back-and-forth between the players and the league. The players effectively have two choices: accept MLB's 60-game offer with expanded playoffs alongside a promise not to file a grievance, or reject it and force MLB Commissioner Rob Manfred to implement his own schedule with their right to grieve the terms of the late March agreement between the two sides.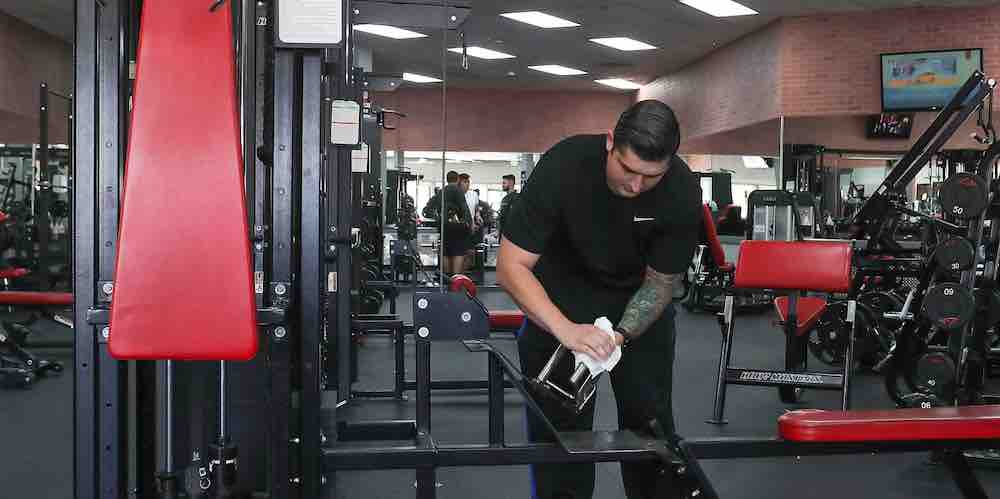 The fitness industry has seen some casualties during the coronavirus pandemic, but an industry survey suggests many are working through COVID-19 challenges successfully. In the Sports & Fitness Industry Association's most recent survey of more than 160 companies in the sports and fitness industry across the U.S. regarding the impact of the pandemic's effects, 56% of respondents reported sales growth from April to May.
Still, the bankruptcies of Gold's Gym and 24 Hour Fitness are indicators of struggles felt across the industry as 60% of respondents project sales to return to pre-COVID-19 figures in 2021 or later. To combat that lag in sales, companies are investing heavily in e-commerce: 50% have invested in their website since the start of the pandemic with 36% investing in digital or mobile advertising.
Other Survey Findings:
51% reported May 2020 e-commerce sales higher than May 2019.
76% expect gyms, health clubs, and boutique studios will be back this summer.
80% expect youth sports will be back in September or October.
39% expect to finish 2020 with revenues down between 1%-25%.
SPONSORED
It's Already Begun.
The disruption of the $1.7 trillion art market isn't just coming—it's already here. And it's making some people very rich: billionaire collectors are projected to rake in $900B by 2026 according to Deloitte.
But, if you're anything like us, you probably don't have millions lying around for Warhols and Picassos. Luckily for us, Masterworks does, and they let you invest in A+ works by artists with 10–25% historical appreciation—just like buying stocks. Act fast and skip the 25,000 waitlist.*
*See disclaimer