NCAA Division I athletes will be voting on Election Day, NIL conversations are heating up, Saban tests positive, and the Pac-12 pays out hefty bonuses, despite the pandemic.
NIL Conversation Continues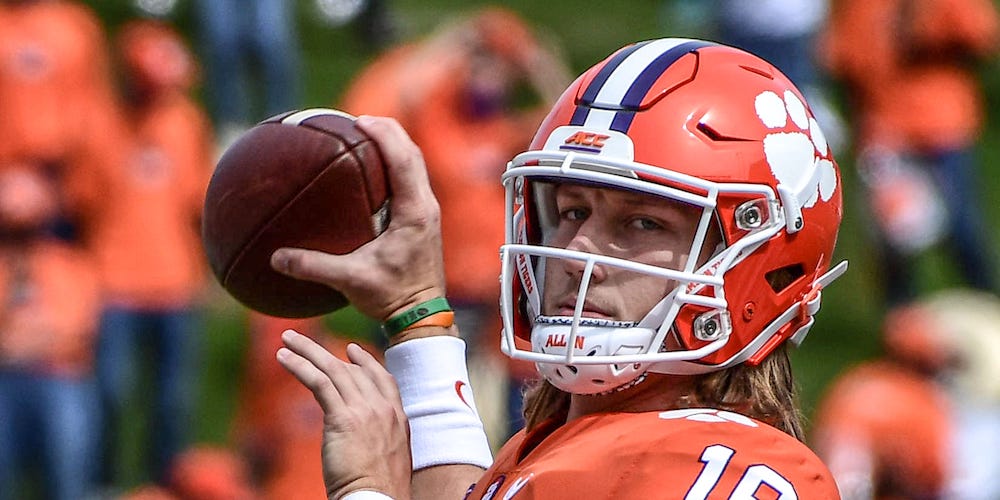 Formal name, image and likeness legislation could come quickly to the NCAA. A working council is drafting up recommendations for student-athletes to be paid for those rights that could be approved today and voted on for formal adoption as early as January. 
An early draft of the legislation touches on a number of contested issues, such as whether athletes could use school logos in sponsored content and how agents will be allowed to help athletes procure deals, according to SI. Federal legislation is also being drawn up, including a recent bipartisan bill to protect the NCAA from lawsuits.
Beyond NIL, a Knight Commission survey of college athletics leaders also found three-fourths of respondents believe the NCAA needs major, immediate reform. The survey also found more than half of Power 5 administrators support breaking away from the NCAA Division I and creating a new division for Power 5 conferences with the exception of basketball.
Knight Commission Survey Takeaways: 
22% of respondents expressed satisfaction with the current NCAA March Madness model, which distributes a portion of revenues from the tournament to all Division I member institutions each year.
25% of respondents expressed satisfaction with the College Football Playoff model, in which FBS schools receive a portion of revenues from the lucrative postseason — run separately from the NCAA.
SPONSORED
The Future is Now

The new era of athlete endorsement management must be tech-driven. We're bringing this ecosystem together with oversight, security, and scale.
Opendorse is evolving. Since 2012, we have designed everything around the green button experience. We're building, but the simplicity will remain.
In 2021, the athlete endorsement industry will grow 100x from 5,000 to 500,000 athletes. We are making sure it isn't 100x more complex.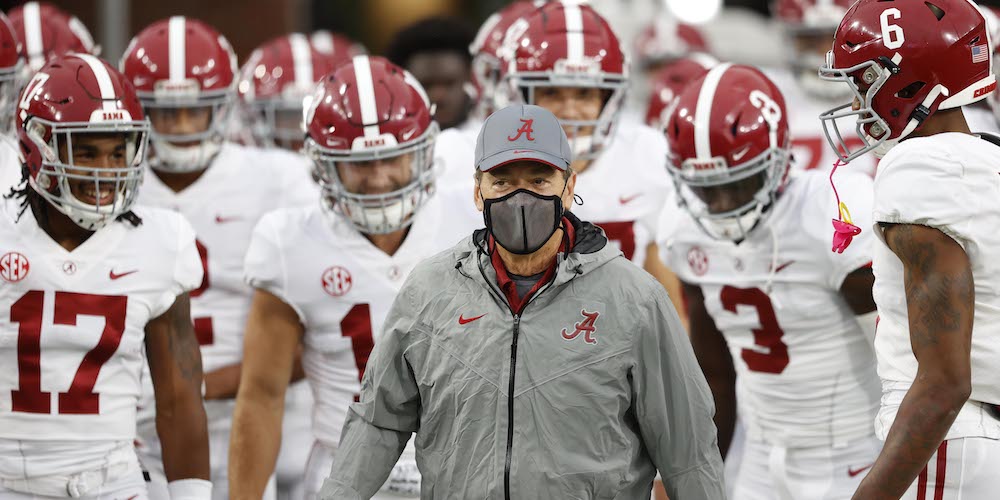 Alabama football coach Nick Saban tested positive for COVID-19, according to the school. Along with Saban, Alabama athletic director Greg Byrne also tested positive.
While the football team has avoided an outbreak (so far) since resuming play on Sept. 26, the school has seen more than 2,400 University of Alabama community members test positive for the coronavirus since returning to campus in August. 
The news came after the LSU-Florida game scheduled for Saturday was postponed because of an outbreak within the Gators' program. Notre Dame football was sidelined for nearly two weeks while dealing with an outbreak before returning to play on Oct. 10.
Other College Headlines:
Saban is the highest-paid college football coach, making $9.3 million this year,

according to USA Today

. The publication's annual review of college football coach compensation came out Wednesday, finding the average FBS head coach makes $2.7 million, a 1.1% increase from last year.

Las Vegas was named a regional host

for the 2023 NCAA Division I men's basketball tournament, the first time the city will play host to the tournament after years of being taboo because of sports betting.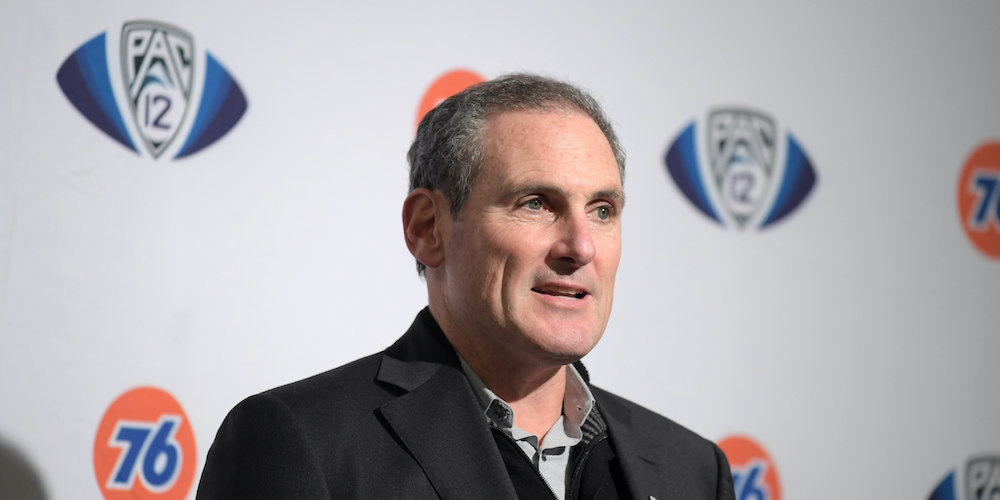 A month prior to laying off or furloughing almost half its staff, the Pac-12 paid out performance bonuses, according to The Mercury News. Approximately 50 employees — including Commissioner Larry Scott — reportedly received bonuses that were in the "four- to lower-five-figure range," totaling a potential $4 million.
Employees from both the Pac-12 Network and the conference received the bonuses in July, rather than the usual September or October dates. An accelerated date was reportedly to help "support the retention of key employees," in anticipation of salary reductions and staff cuts.
In August, the Pac-12 laid off or furloughed 94 of 196 employees.
Pac-12's Financial Woes:
Revenue reductions across the 2020 and 2021 fiscal years.
Approved FY21 budget has a 9% reduction in operating expenses at headquarters — or approximately $3.6 million.
Scott took a 20% salary cut in early April, and will take a 12% cut for the 2020-21 academic year. Senior staff took 10% cuts.