Welcome to FOS College, and the second edition in our March Madness series. Last week, we reported how the men's tournament came together. Today, we're going inside.
In this week's edition:
How the first few days have gone

How the NCAA is tracking the virus

How TV broadcasting will work 
– Amanda Christovich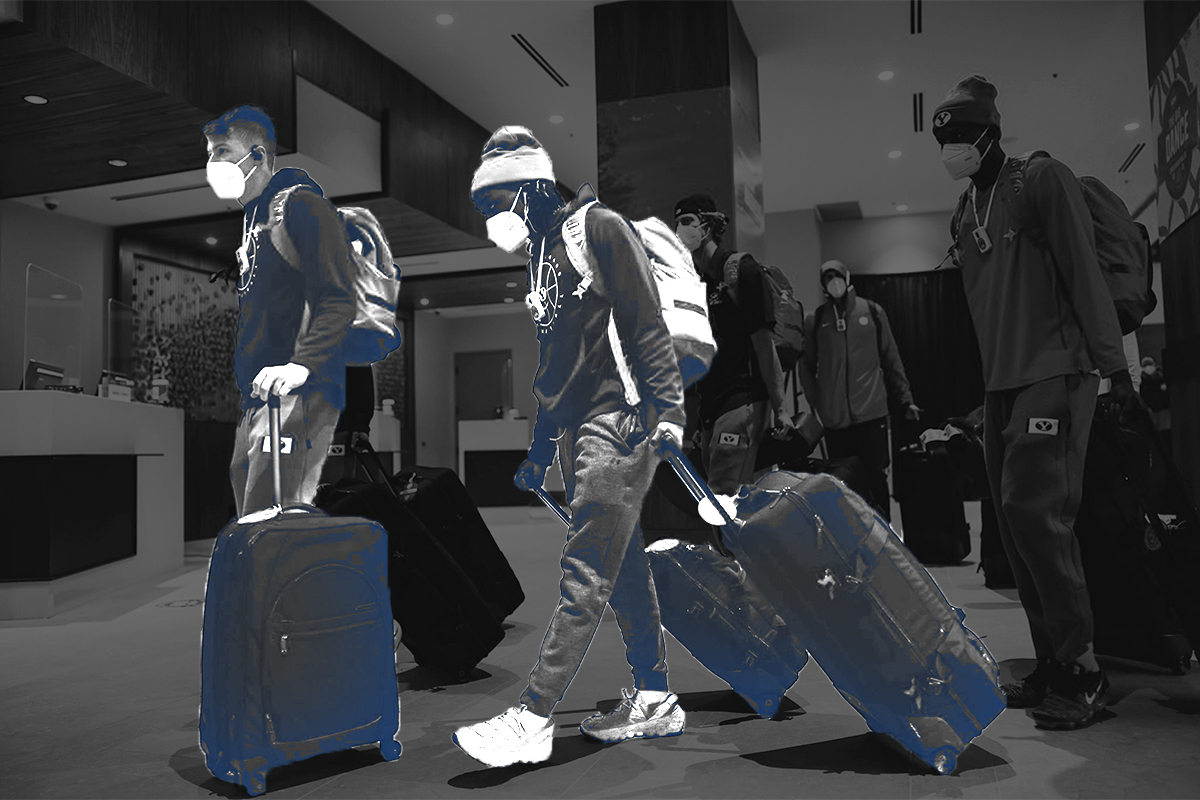 After guiding his 8-seed Hoyas on their improbable run at Madison Square Garden, Patrick Ewing could have been granted anything he wanted.
Anything besides clean clothes, that is.
"Normally after the Big East Tournament, you get to go home, regroup, do laundry, get fresh clothes, and then leave," Ewing told reporters upon arriving in Indianapolis. "Everything that we have, that's all dirty."
Here's how teams have gotten basic essentials inside the bubble, from laundry to lunch.
Spin Cycle
As of Tuesday, with or without fresh shirts and socks, every team except Virginia had arrived inside the semi-bubble.
The NCAA told FOS (and hopefully Patrick Ewing) it will clean athletes' practice clothes every day. For "personal" laundry, teams will fill bags with dirty clothes to be brought to external washing and dry cleaning services.
If a team advances, their game-worn clothes will be washed as well. The NCAA did not specify what happens to losers' laundry.
Swag Bags
The NCAA gifted athletes duffel bags full of free March Madness towels, hats — and clothes, photos show.
The NCAA also gave every player the new book about legendary Georgetown coach John Thompson, Jr. called I Came As A Shadow.
Ironically, the book details Thompson's disdain for the NCAA's refusal to pay players.
Fine Dining?
Team members picked what they would eat in quarantine from a menu provided a couple days in advance, Tony Price, Maryland assistant director of video production, told FOS. Meals appeared at hotel doorsteps, packaged in brown bags and black plastic containers.
For lunch on Tuesday, for example, Price ate a grilled chicken breast and multigrain roll, along with corn, mashed potatoes and a salad. "It's pretty good," he said.
The hotel also dropped off a box of condiments including everything "from steak sauce to barbeque sauce." And if anyone gets hungry in between meals, there's a snack box.
"I could be looking through rose-colored glasses," Price said. But so far, "they have done a great job taking care of us."
When they leave quarantine, teams gather in designated meeting rooms to eat from buffets, Ohio State videographer Will Laterza told FOS. Every night for dinner, a different restaurant caters — tonight's meal will come from a steakhouse.
NCAA SVP of Basketball Dan Gavitt admitted that one team's breakfast was delayed for almost an hour, and promised it wouldn't happen again.
The general manager of the JW Marriott declined to provide menus to FOS, citing an NCAA request to not share specifics of the bubble.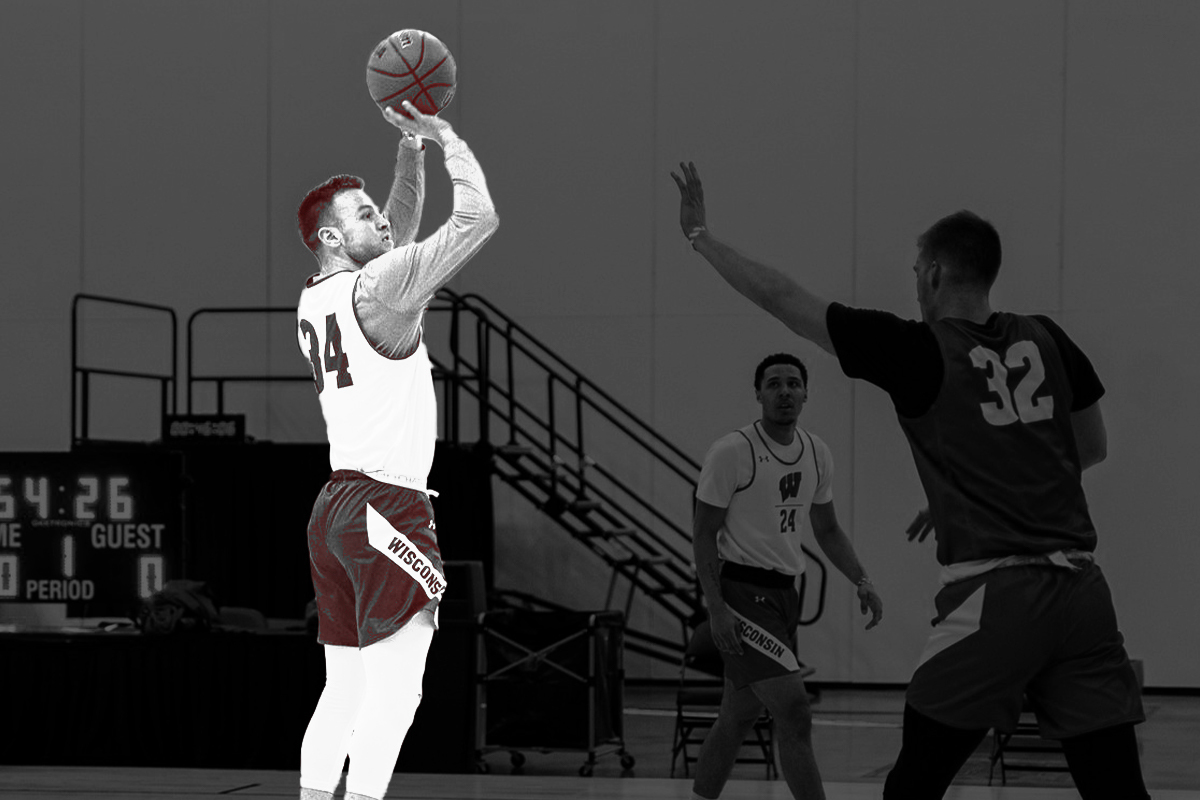 The first few days have already seen delayed practices and positive tests.
In all, seven people tested positive as of Wednesday morning, Gavitt said.
Georgia Tech was the first to announce that a member tested positive. The team member won't be able to participate in this week's activities.
Six officials have to leave the tournament after one tested positive, Gavitt said, confirming a Stadium report. The officials won't be able to work games, and the NCAA is bringing in four referees who have been on standby.
Contact Tracing
Protocols have caught enough early positive tests that the bubble remains intact for now.
But what happens if the virus appears after teams leave quarantine?
The NCAA will use contact tracing data and review game footage to figure out who else may need to be quarantined.
Team personnel wear small contact tracing devices while they're working out and playing games — something many teams have already done during the regular season. The devices blink red as a warning when wearers come within six feet of each other.
Athletes can wear them on their wrists, on lanyards around their necks, or in patches sewn into their jerseys, Kinexon executive vice president Jim Garofalo explained to FOS.
Limitations
Contact tracing and quarantining plans may only go so far toward keeping it from spreading.
In indoor arenas, players heavily breathe each others' air for prolonged time in an enclosed space without any type of face covering.
That could be more important information than contact tracing devices can provide, Muhlenberg public health professor Kathleen Bachynski told FOS.
SPONSORED
Build Memorable Presentations With Digideck
Sportsdigita's presentation platform, Digideck, is the ideal platform for any department looking to grow this year. With a rich roster of 400+ teams and universities globally, Sportsdigita is helping organizations drive revenue in the digital age.
Digideck allows you to build custom presentations to assist your department needs, including:
😎  Impress New Recruits
💼  Improve Operations
📈  Increase Ticket Sales
🏢  Pitch New Sponsors
To learn more and request a demo, visit sportsdigita.com!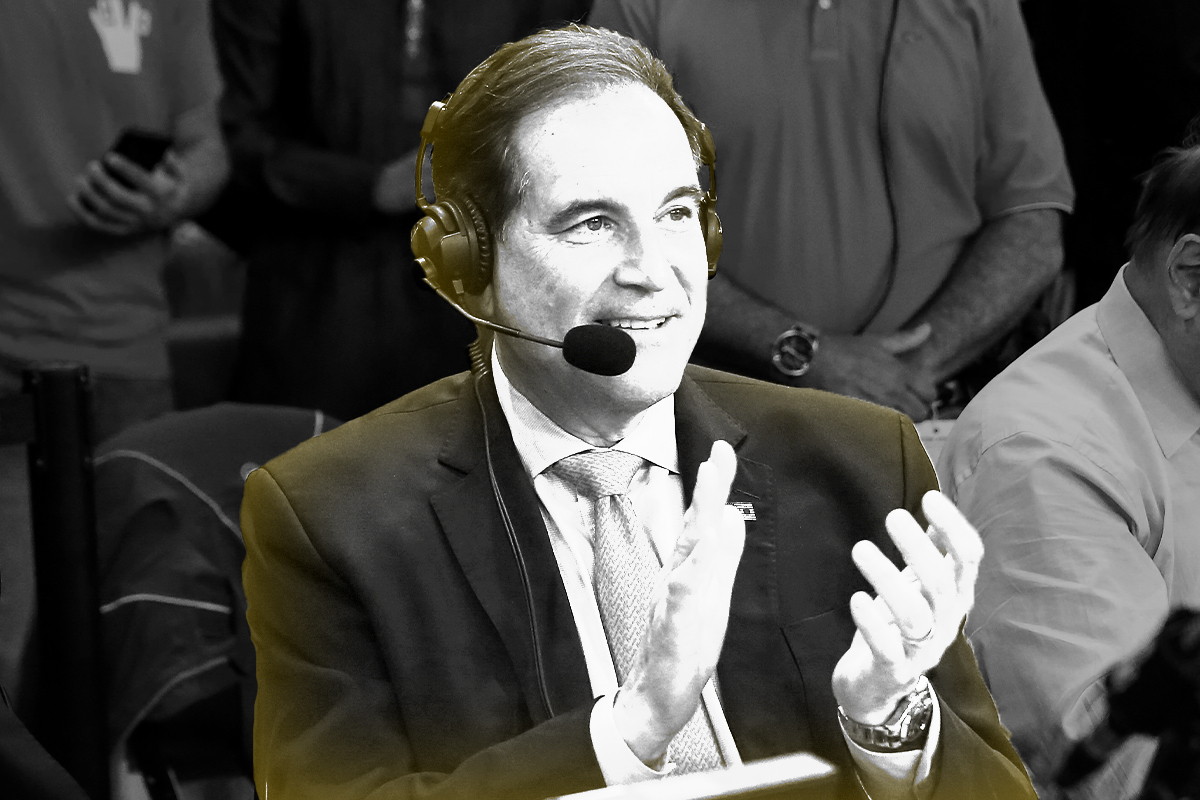 When games tip off tomorrow, TV crews will embark on what is likely their most difficult job since sports restarted.
March Madness is the most complicated sporting event to broadcast — and the pandemic only heightens the complexity, Chairman of CBS Sports Sean McManus told reporters.
Logistical Difficulties
Some CBS broadcasters like Jim Nantz have spent weeks on the road already, going in and out of isolation in hotel rooms and adhering to strict COVID protocols. "It's been hard, I'm not going to kid you," Nantz told reporters.
And the work will only get more intense from here, especially the first weekend: Broadcast crews both in the studio and at games can work long, grueling shifts covering up to four games in one day.
Adjustments
McManus remains confident that for viewers, games will look normal.
But behind the scenes, there are unique changes. This year, there will be 10 television crews working games instead of eight. Crews will also use more robo-cams over basketball nets than they have during previous years. 
As has been the case with other games this year, the sideline reporting job is particularly difficult. CBS' Tracy Wolfson, for example, said she'll be relegated to a "pen" slightly off the court. That makes reporting logistically challenging, given that Wolfson can't listen to in-game huddles, for example.
But at each of the tournament's six venues, Wolfson will have to find a new place to work from. "Once you get comfortable in one spot, you're going to be moved to another," she said.
Fortunately, she's confident that lessons learned from broadcasting previous games will help her work March Madness.
Broadcasters said they're thrilled to be back in arenas regardless — even if just to socialize with each other and not be stuck in hotel rooms.
And calling the games? "It's all gravy for us," CBS analyst Bill Raftery said.
UConn women's basketball coach Geno Auriemma tested positive for COVID-19 and did not travel with the No. 1 seed Huskies to the NCAA tournament in San Antonio, Texas.

Betting trends are beginning to emerge around the men's tournament. FOS broke them down here.
Tomorrow, the First Four tips off for the first time since 2019. In many ways, it's a dream come true for fans and broadcasters after last year's cancelation.
But playing in this environment isn't easy — fresh air is scarce, and freedom is limited.
For all their troubles in the bubble, athletes are rewarded only with "free deodorant and small boxed meals" while the NCAA makes millions, Rutgers guard Geo Baker tweeted. 
"Think you can definitely be grateful to play this game while also understanding there's more that should be on the table."
Tips? Feedback? Thoughts on my alma mater, Georgetown, snagging a bid to the Big Dance? Reach out to me at amanda@frontofficesports.com or on Twitter.