Welcome to FOS College, where we're providing perspective on the Alston ruling, and the ripple effect it will have on both future college sports reform and the NIL landscape.
In this week's edition:
Why the Alston decision was historic, but schools won't be paying athletes anytime soon

Longtime college athlete advocates provide tempered reactions to the ruling

The NCAA's decision to wait on Alston before passing NIL rules creates chaos
– Amanda Christovich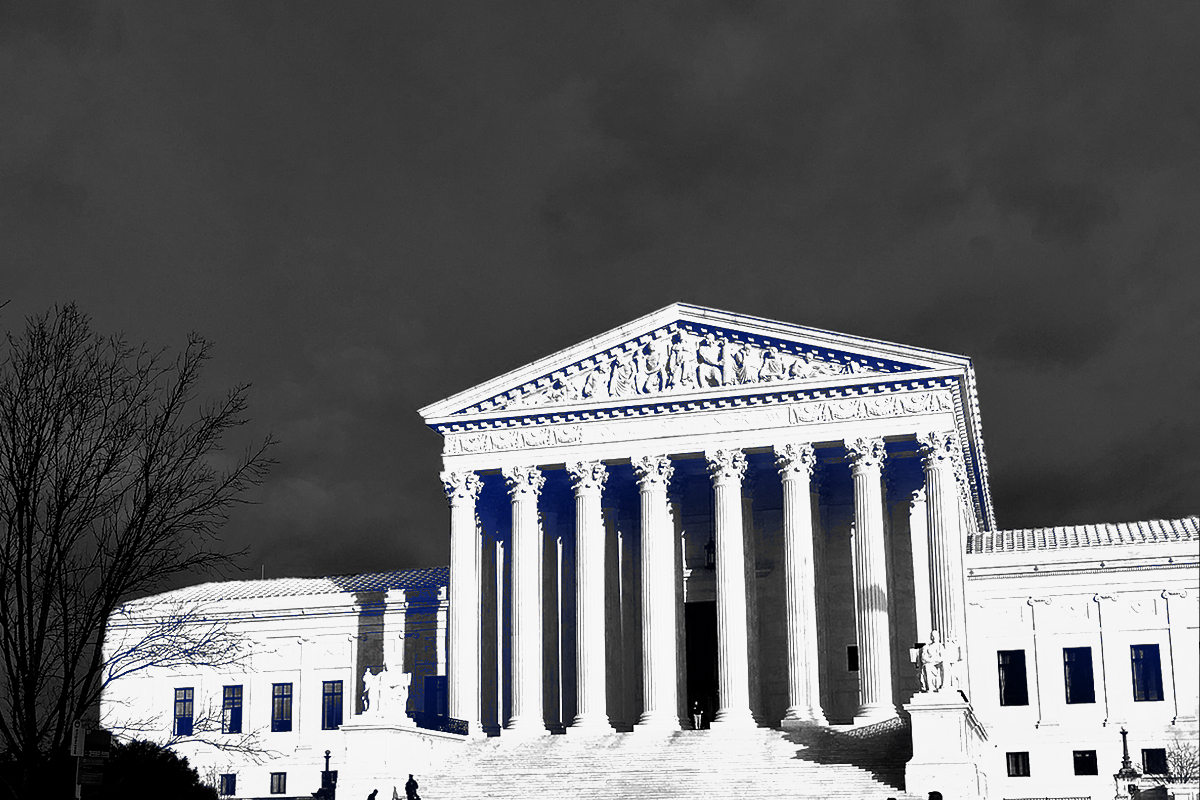 When the Supreme Court released its unanimous decision in NCAA v. Alston, the tweets and headlines came pouring in: Amateurism is dead! The NCAA's business model is kaput! NCAA athletes will finally get their payday!
Not exactly.
The ruling invalidated one small portion of the amateurism model, and paved a legal path to continue challenging the NCAA with future lawsuits.
It won't result in schools cutting checks to players after practice. There's still a long way to go.
"This historic 9-0 decision is about the athletes, especially those who will never join the pros," lead counsel for the Alston camp, Jeffrey Kessler, told FOS in a statement. "Hopefully, it will also swing the doors open to further change…Only then will the NCAA truthfully be able to say it is devoted to the welfare of the student athletes."
The Court's Narrow View
NCAA v. Alston centered around a much less controversial issue than paying players: Whether limiting the education-related benefits for Division I football and basketball players violates antitrust.
The Supreme Court found only that this one small part of amateurism was illegal.
The opinion could, however, help amateurism challenges in the future. It established that the NCAA is subject to scrutiny. And it invalidated one of the NCAA's decades-long legal defenses.
Both of these things give power and legitimacy to future challenges of amateurism.
Kavanaugh Attacks Entire NCAA
While the main opinion refused to address the rest of amateurism, Kavanaugh's concurring opinion criticized the entire business model.
His concurrence was heralded as the end of amateurism. But it isn't — it holds much less weight than the main opinion and is neither precedent nor law. But it does serve as an open invitation for athletes and advocates to bring more lawsuits. Step right up, Kavanaugh said. You have a friend in the high court.
Of the many biting quotes, his opinion included this: "The NCAA's business model would be flatly illegal in almost any other industry in America." And this: "The NCAA's remaining compensation rules also raise serious questions under the antitrust laws."
Not to mention this: "But the students who generate the revenues, many of whom are African American and from lower-income backgrounds, end up with little or nothing."
And, of course: "The NCAA is not above the law."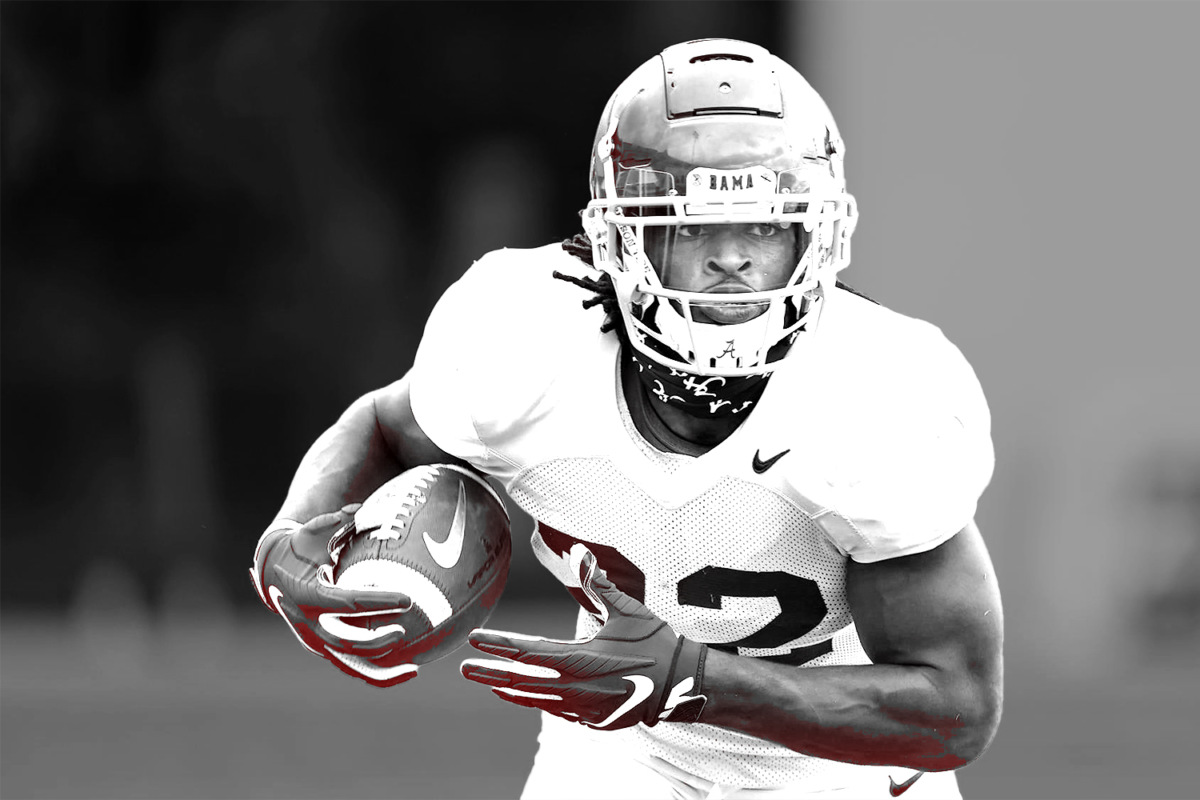 Many of Monday's reactions made it sound like the battle for college sports reform ended with the Alston ruling. But the fight to fix NCAA exploitation neither began nor ended with Alston.
A cadre of college sports reformers have been fighting the NCAA in court and working on alternative models for years, if not decades. They provided a more seasoned perspective to FOS.
To them, the ruling brings cautious optimism. But everyone agreed that, as economist Andy Schwarz said, "A next step is needed."
A Little Vindication
Schwarz and fellow economist Daniel Rascher have been studying the NCAA since the late 1990s, and were involved not just in NCAA v. Alston, but also O'Bannon v. NCAA and White v. NCAA.
Back in the '90s, "I naively figured we'd be where we are today after about 5-10 years," Rascher said.
Schwarz said that since then, "I have had all sorts of people tell me that college athletes are not, in fact, entitled to the same market freedoms as other adults. It is somewhat validating to have nine Supreme Court justices say they actually are."
Like the others, Ricky Volante, lawyer and CEO of the Professional Collegiate League (which Schwarz also helped co-found), was happy to see the decision. But he won't be doing a victory lap anytime soon.
"College athletes deserve to be recognized and treated as full-fledged citizens, which means receiving a salary plus benefits (not just more perks), the right to unionize, the right to collectively bargain, and more," he said. "Until we reach that point, I'll personally find it difficult to celebrate this decision or flawed NIL bills going into effect."
Reassessing the System
"I still believe it will take outside forces to get athletes their full rights, and the full set of options they deserve," Schwarz said. Schwarz and Volante are in favor of budding organizations like theirs that will treat players like employees.
David Ridpath, an Ohio University sports management professor and former president of The Drake Group, was optimistic. But as for next steps, "As The Drake Group has been advocating — it is time to take a serious look at this system via a presidential commission … and reassess the purpose and place of educationally based elite sport development in our country," he said.
More lawsuits are also possible. And so is pushing NIL rights further.
SPONSORED BY SPORTSDIGITA
Why Should Recruits Choose Your Program?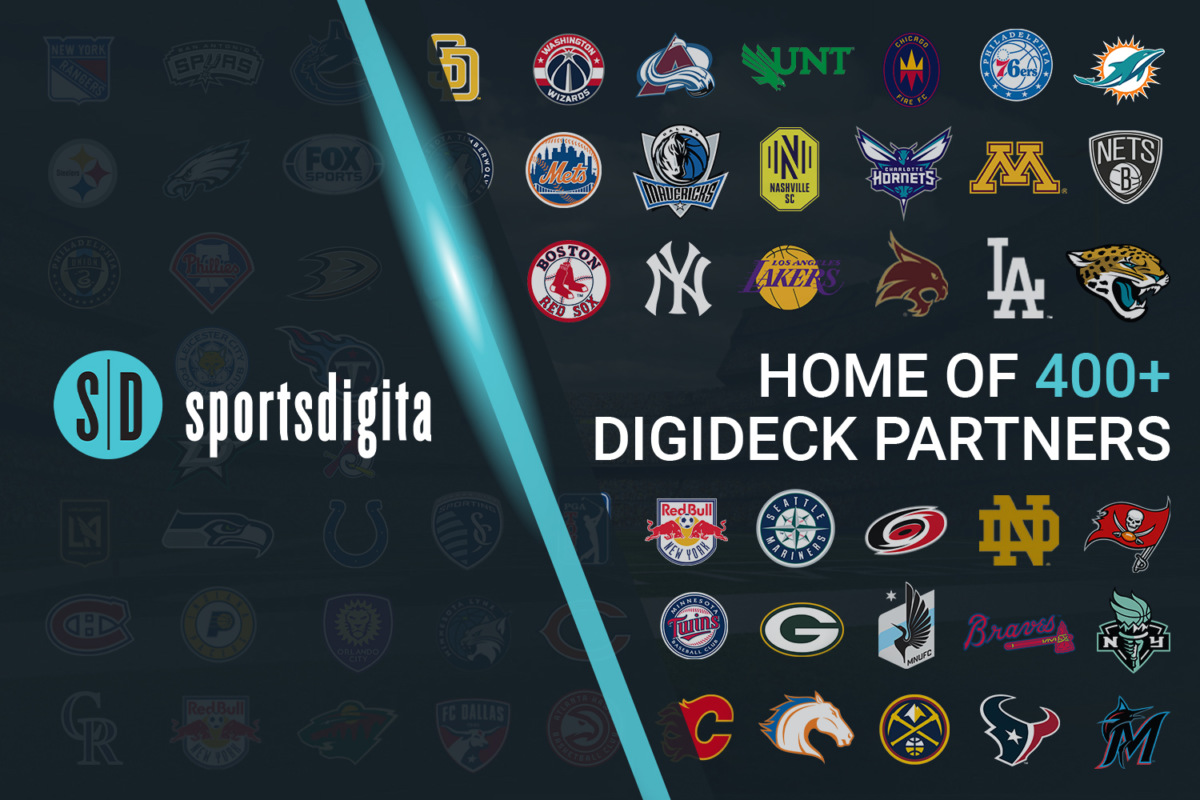 Only in college sports is the offseason as competitive as the season—what happens off the field impacts what happens on it. Every edge matters in recruiting—what edge does your program have?
Sportsdigita helps colleges and universities  impress recruits with presentations that will position  your program as light years ahead of your competition. How? Enter Digideck LIVE, Sportsdigita's biggest innovation to date, using features like:
Video conferencing – Deliver world-class video-chat experiences

Real-time alerts – Sellers will be alerted the minute a prospect opens their materials

Chats – Engage and communicate immediately with prospects

Co-browsing – Optimize audio and video sharing experiences across devices

Recording prospect meetings – Share a live recording of your meeting with prospects or internally
Out-present other programs. Learn more and request a demo at sportsdigita.com!
Alston Contributes to NIL Fiasco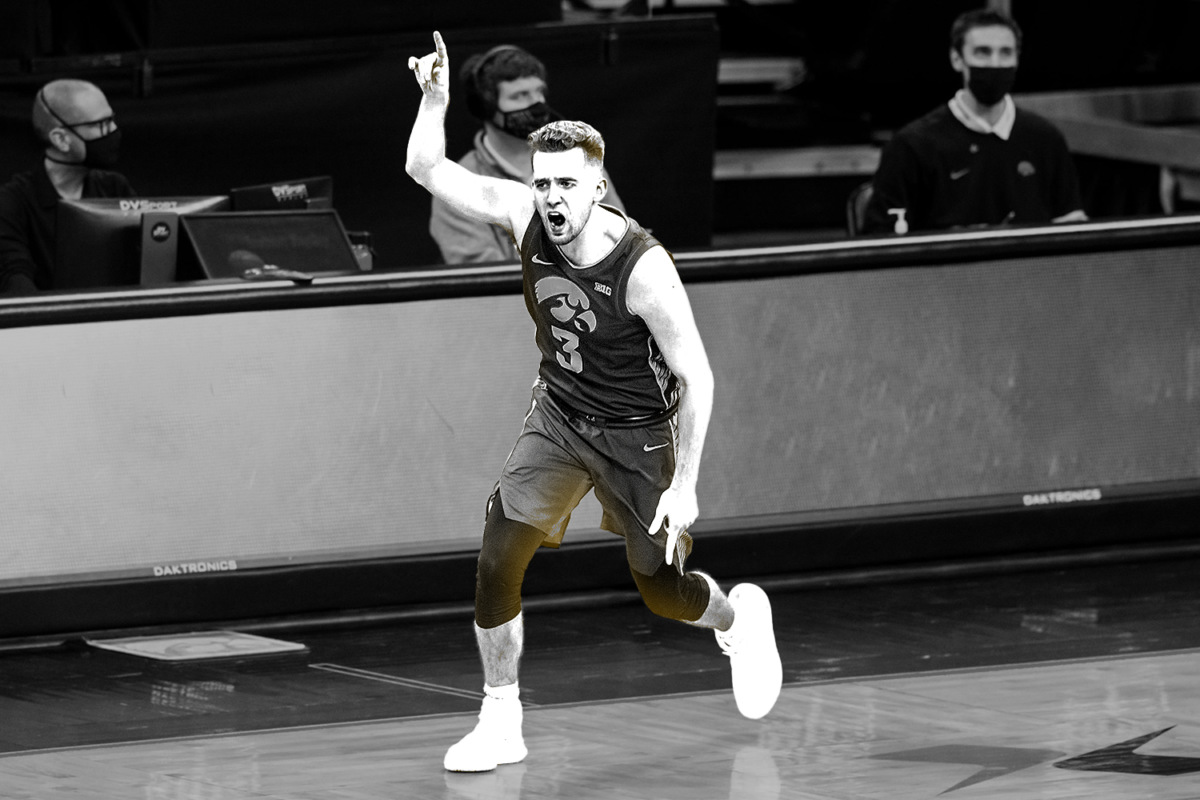 The Alston ruling itself won't translate to cash payments. But it indirectly affects something that will: athletes profiting from their name, image, and likeness.
With NIL — as with many things — the NCAA insists on passing the strictest rules possible. But strict NIL regulations could be a violation of antitrust, so the NCAA wanted to wait on the Alston ruling.
Now, the high court has said the NCAA is subject to antitrust. It will be even harder for the governing body to draft and approve NIL laws by July 1, when other state laws take effect.
The NCAA's actions will bring a recruiting fiasco, future legal battles, and an overall loss of precious control. For athletes and the NIL industry, they created a complex web of rules and laws that no one seems to fully understand.
Confusion Mounts
The landscape of disparate state laws has confused not just athletes, but also agents and schools.
Athletes aren't sure when state laws go into effect — and even if they are, they don't know whether to follow their home state laws or school state laws, University of Florida law professor and lawyer Darren Heitner told FOS. Agents don't know if they can give "marketing guarantees/advances" to athletes. And athletic departments don't know what types of companies they're allowed to work with and how they should plan to review NIL contracts.
"This is just the tip of the iceberg with regard to the questions I have been receiving," Heitner said.
Dustin Maguire, sports attorney and founder of NameImageLikeness.com, told FOS that he's being asked what the correct "market value" for NIL deals will be, and who will come up with those numbers.
"I look forward to getting answers to these questions myself," he said.
Making Due
Despite the complications, NIL companies and athletes are forging ahead. There's too much money projected to flow through this new industry for them to sit on their hands like the NCAA.
NIL marketplace Icon Source, for example, has been doing "outreach" primarily "in the states which have legislation starting on July 1," EVP of Icon Source's Collegiate Division Drew Butler told FOS.
Over at Florida-based marketplace Dreamfield, co-founder and CEO Luis Pardillo is testing technology, hiring, and working on a marketing plan. "There are many athletes that haven't recognized the full potential of their brand," he said. "But once they see their peers striking deals, they'll soon capture their value."
NCAA President Mark Emmert provided reactions to the Alston ruling and NIL in an interview with

USA Today.

The NCAA is mulling whether to "make permanent changes right now…or to temporarily change the rules while we work with congress to see if there's the ability to create a single national standard."

The College Football Playoff will enter an exploratory period studying the potential effects of a 12-team playoff. The results will come in September.
In one of the most polarized political climates in history, it's become a bipartisan exercise to hate on the NCAA — whether in court or Congress. 
It's not like this is a battle federal bodies looked to fight, either. The NCAA invited this vitriol on itself. In an effort to continue in its ways, the NCAA itself asked Congress to step in on NIL. The NCAA itself asked the Supreme Court to review the Alston decision.
Now, lawmakers across the ideological spectrum and every single Supreme Court Justice have found something wrong with the NCAA and its beloved amateurism model.
Even if slowly, the governing body is beginning to pay a price for the billions it has stolen from its own athletes.
As Ridpath said, "There is more work to do — still, it is not hard to feel some satisfaction."
Tips? Feedback? Reach out to me at amanda@frontofficesports.com or on Twitter.