Welcome to FOS College, where from the 50-yard line to the hardwood, we've got a lot to cover.
In this week's newsletter:
Financial profile of college football's newest star, Coastal Carolina
Everything we know about future college basketball bubbles
Potential changes to next year's multi-team event landscape
– Amanda Christovich
Coastal Carolina's Finances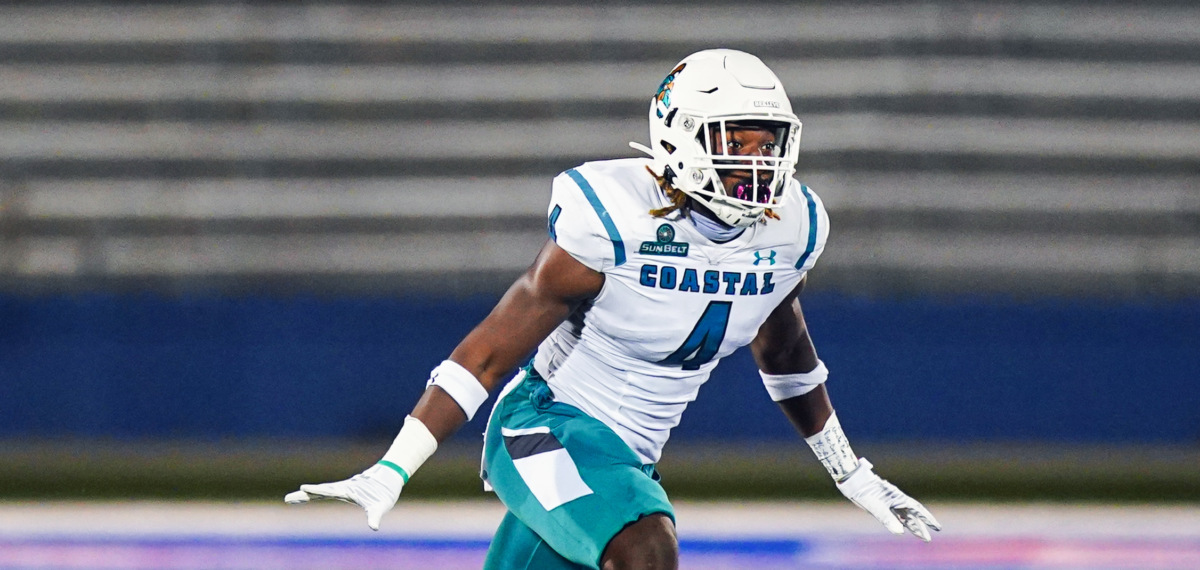 When the undefeated Coastal Carolina Chanticleers punctured BYU's perfect season late Saturday evening, they solidified themselves as college football's newest darling.
But while the team emerges as an on-field powerhouse during this strange pandemic season, the program's financial profile still lags behind many in the FBS.
Current Budget Profile
Coastal Carolina has recenlty spent large sums on salaries and new facilities — a common trend among FBS teams, assistant professor of recreation and sport management Nicholas Schlereth told FOS.
But in 2018, for example, the program made only about 59% of the median FBS revenue that season, Knight Commission data shows.
Coastal athletics earned about $37.9 million in total revenues during the 2018-19 season, financial records show.
Direct institutional contribution in 2019 neared $15 million — almost 40% of all revenue — with around $4.8 million coming from student fees.
Money makers for other schools, like NCAA and conference media rights, sponsorships, and ticket sales, totaled less than $5 million.
The highest-grossing program in 2019, the University of Texas, Austin, made more than $220 million by contrast, according to USA TODAY. Though the program expects a major pandemic shortfall.
Coastal athletics didn't respond to an emailed interview request.
Future Opportunities
Schlereth considers the $15 million the university feeds to athletics each year a "marketing expense" for the school — and Coastal football's prowess has scored major exposure this year between playing nationally televised games and hosting ESPN's "College GameDay" broadcast. "That's a three-hour infomercial on Coastal," Schlereth said.
While increased ticket sales might also help athletics when fans return, Schlereth is concerned whether Coastal can afford to retain head coach Jamey Chadwell.
At $375,000, Chadwell's salary is lower than that of many FBS coaches. And his buyout is a dismal $150,000, Schlereth noted, making it easy for another program to snag him. "When I looked at [his contract], I said, 'You've got to be kidding me,'" Schlereth said.
College Basketball Bubbles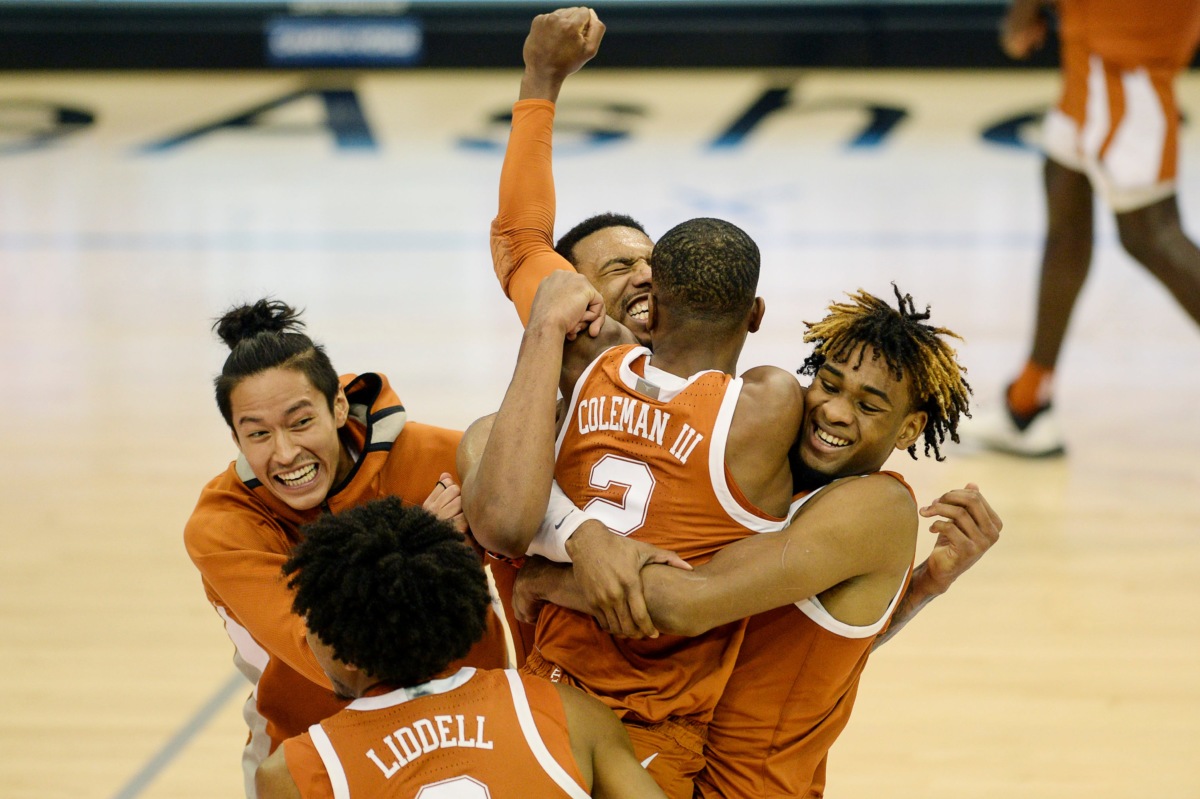 After the final buzzer sounded at the Maui Invitational in North Carolina, the event's organizers erupted into even more celebration than the tournament champion Texas Longhorns. The tournament had seen no pandemic-induced cancellations, postponements, or last-minute team dropouts.
"Nine months of living it, and we made it," KemperLesnik Executive Vice President and tournament organizer Tom Valdiserri told FOS.
While both one-off games and multi-team events have faced dozens of cancellations due to COVID-19, only the strictest bubbles appear to keep the skyrocketing levels of community spread from infiltrating games. College basketball organizers are noticing — and considering conference and postseason bubbles.
Bubbles Blooming
In addition to the non-conference events of the past few weeks, the NCAA has already announced that men's March Madness will be held in a single region, likely Indianapolis. Here are other potential bubbles:
Maui Invitational organizers are advising and potentially facilitating bubbles for "a couple" conferences, Valdiserri said. Valdiserri's team is "going to put on an event" in Asheville, North Carolina in 2021.
The NCAA is considering a single-region setup for the women's NCAA tournament, Pac-12 Senior Associate Commissioner Teresa Gould told FOS in mid-November. San Antonio could host, NCAA president Mark Emmert said at an SBJ conference.
KemperLesnik's bubbles could include week-long conference bubbles, two-week conference events with both women's and men's teams, or events "splitting" conferences into "pods," Valdiserri described.
Bubble Recipe
Building a successful college basketball bubble is complicated and costly — but Valdiserri explained what it took for the Maui Invitational to remain COVID-19-free despite being hosted in a state with a higher positivity rate than the original location of Hawaii:
Months of planning not only with a COVID-19 advisory board, but also with local health officials and schools.
A PCR testing company and strict protocol. Unlike other tournaments, the Maui Invitational required three negative tests in the week before traveling, and one negative PCR test upon arrival. This may have mitigated any team outbreaks immediately before the tournament, which plagued other MTEs. Once inside, teams took daily PCR tests.
Closed facilities — the Maui Invitational bought out a hotel for teams to stay in, and players could only leave to practice or play at the arena or UNC Asheville campus.
An event as large as the women's NCAA tournament, however, would also require a centralized airport and multiple hotels and food service companies, Gould said.
EVENT
Get Fit For The New Year!

The holidays are here, which means we are all about to overeat like crazy! Time to get in front of the problem and burn some calories.
In conjunction with our friends at Nike, FOS invites you to take part in a 45-minute virtual workout today at 6 p.m. ET with Nike Master Trainer Traci Copeland followed by 30 minutes of networking time. Participate in the session, and you will be entered to win five (5) cases of CELSIUS product
Make some new connections, learn some new exercises, and really earn that second piece of pie.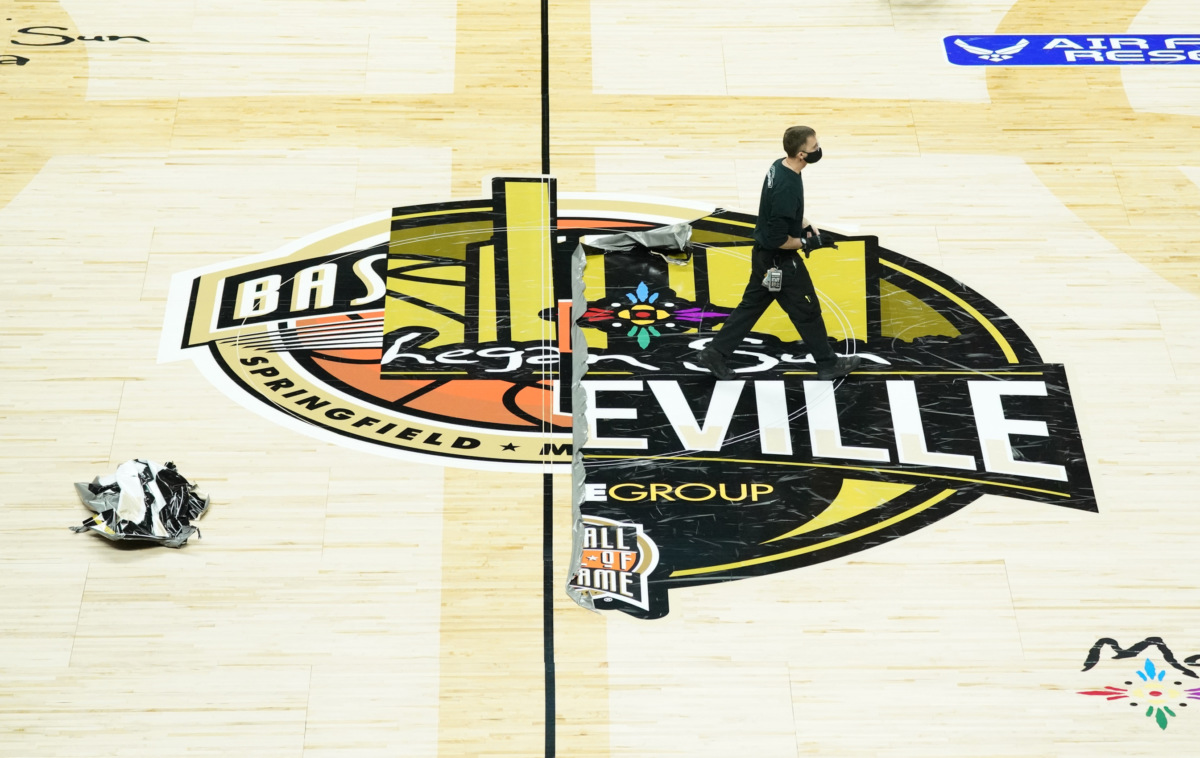 This year has seen an upheaval in the typical non-conference basketball tournament landscape: Tournaments were canceled, relocated, combined, and/or faced last-minute scheduling changes.
Despite the adjustments, it's unclear how much the pandemic will permanently change the multi-team event landscape, tournament organizers told FOS. Organizers did, however, provide a few ideas as to what pandemic trends may or may not continue.
Pandemic Alterations
Generally, tournament organizers expressed uncertainty regarding how the pandemic MTE trends could influence future years — and adjustments are abound even in normal years, said Gazelle Group President Rick Giles.
Large events with multiple tournaments like "Bubbleville" probably aren't financially or logistically attractive in normal times, said Greg Procino, vice president of basketball operations for the Naismith Memorial Basketball Hall of Fame.
Events based around regions, however, might "stick around for longer than we think," Procino added.
With new partnerships forged this year, organizers might spend more time considering which venues are best to host their tournaments, said Chief Marketing Officer of Mohegan Sun Gaming and Entertainment Dave Martinelli.
It doesn't look like the pandemic has opened up a significant market for newer, one-off tournaments to coalesce next year. Many of the larger existing tournaments will likely survive, Procino said.
NCAA Rule Changes
It's also important to note that the NCAA had made rule changes to MTEs in 2019 that would have impacted events this year, but many of those regulations were relaxed for pandemic purposes, Valdiserri said.
SPONSORED
Embracing Digital Engagement In A Unique Year
In a strange year for all sports, but particularly FCS football, the Central Arkansas Bears had to quickly adapt to continue to bring value to partners.
To do this, many of their in-game activations had to move to a digital capacity through their social profiles and mobile app.
Director of Marketing and Promotions MacKenzie Magwire recently spoke to FOS about pulling this off and what lessons they will take into the rest of the academic year.
Our health care system nationwide faces overload due to the most severe COVID-19 outbreak since the pandemic began. And yet, it appears many around college sports — myself included — have become desensitized to the severity and prevalence of the virus, the potential dangers of playing in the middle of it, and the intricate financial and logistical difficulties of creating safe game environments.
When sports halted in March, the virus was nowhere near as rampant nationwide as it is now, experts say. "I don't know why you cancel it in March, but you say it's OK to do it right now," Pitt head men's basketball coach Jeff Capel told the Pittsburgh Post-Gazette.
Hundreds of cancellations across the board have become mundane daily news, and Capel noted that the players don't seem like amateurs, given that they're playing through a pandemic.
It certainly isn't my job to decide whether it's safe to play, or worth the risk — and apparently, coaches like Capel and Duke men's head coach Mike Krzyzewski don't think it's theirs either. But all this repetitive breaking news — cancellations, bubbles, layoffs, economic shortfalls — should still be shocking and jarring to us.
As Krzyzewski told reporters: "I don't think it feels right to anybody."
Tips? Feedback? Reach out to me at amanda@frontofficesports.com or on Twitter.