Hope you remembered to file your taxes by midnight. 💸
Media Deals Reinforce Streaming As Future of Sports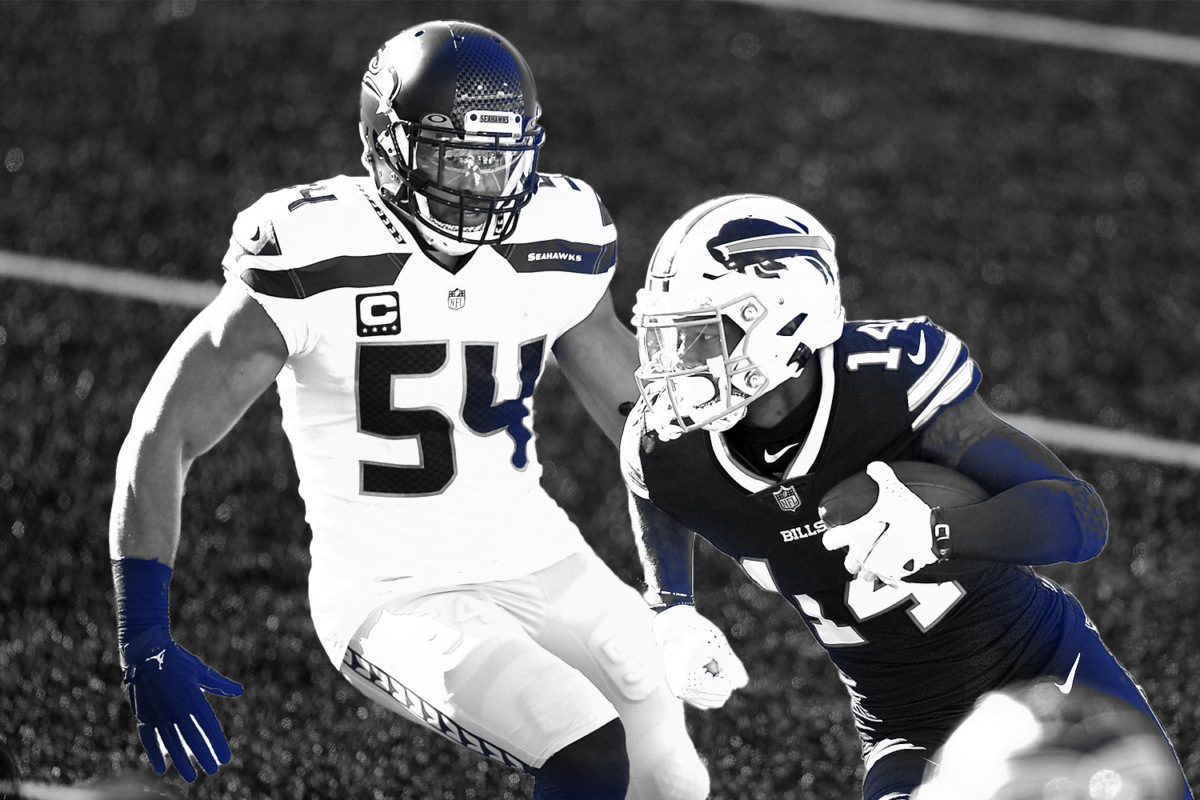 As Disney reported its second-quarter results last week, CEO Bob Chapek dropped this gem during the earnings call: Disney+ is on track for as many as 260 million streaming subscribers by the end of 2024.
That's more than double its current number of streaming subscribers.
Disney also announced a deal with MLB that will keep "Sunday Night Baseball" on ESPN through 2028, which allows for simulcasts on ESPN+.
When ESPN announced a seven-year deal with the NHL in March, it included more than 1,000 games per season streaming on ESPN+, which currently has more than 12 million subscribers.
But it's not just Disney that's helping fans transition from traditional TV to streaming platforms.
In March, the NFL announced its $100 billion media rights deals for the next decade, including an exclusive streaming rights agreement with Amazon Prime Video to be the home for "Thursday Night Football" for around $1 billion a year.
The NFL's deals with NBC, CBS, Fox, and ESPN  — which run through 2033 — also give those networks opportunities to provide access to games on their respective streaming platforms (Peacock, Paramount+, and Tubi).
Virtually all sports are accessible on streaming platforms. Some other notable deals:
"Our fans want this option, and our media partners and the league understand that streaming is truly the future," said Robert Kraft, the New England Patriots owner and chairman of the NFL's media committee.
Then there's that $130 billion media giant that will be bigger than Netflix. The still-to-be-named company — formed as a result of the AT&T-Discovery merger on Monday — includes TNT, TBS, and Bleacher Report.
Why Kroenke Rejected Spotify CEO's $2.5B Bid For Arsenal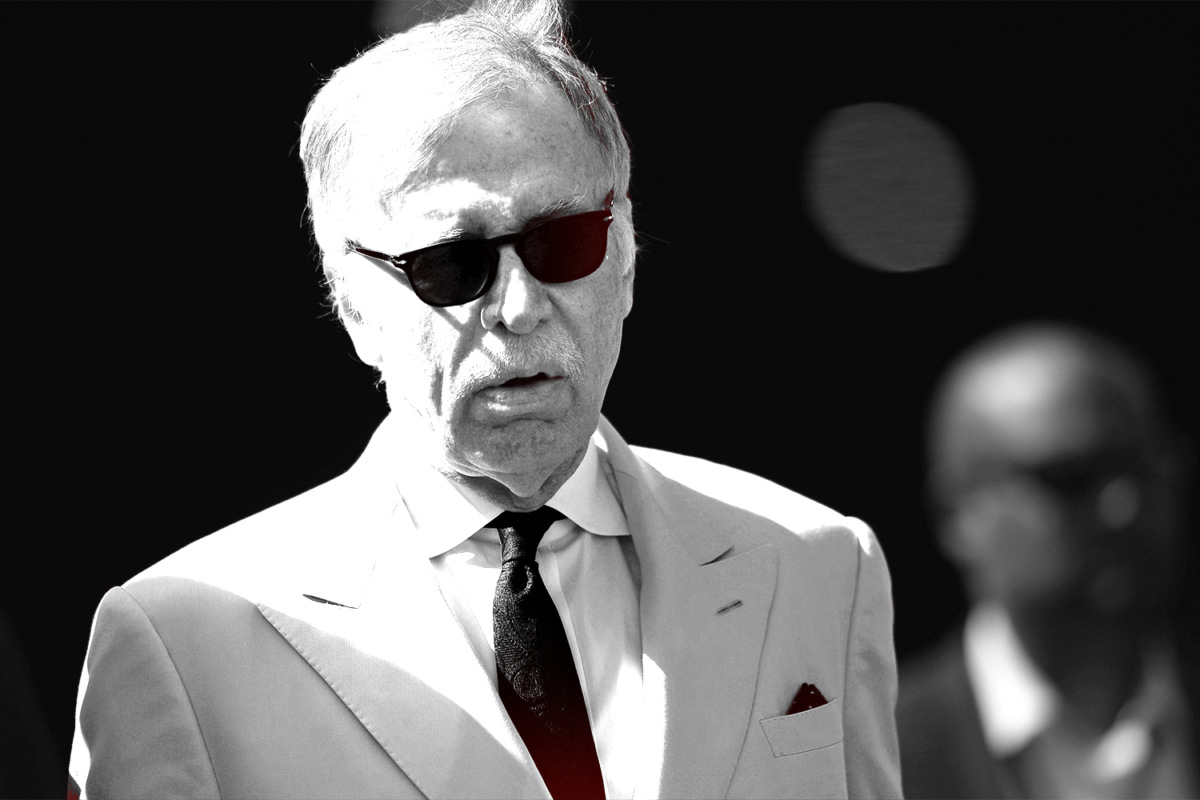 Perhaps the last thing one would expect to hear after a multi-billion dollar offer for anything is, "I don't need the money, thanks," but that's what happened to Daniel Ek.
The Spotify CEO tweeted that he indeed made an offer for Arsenal FC over the weekend, despite some reports stating the contrary. Now, Ek's bid for Arsenal has been put on pause as the team owner, Stan Kroenke, remains unfazed by fan unrest and continued protests.
Ek had put together a bid of $2.55 billion with team legends Thierry Henry, Patrick Vieira, and Dennis Bergkamp, hoping to capitalize on outrage at the team's owners following the Super League fiasco.
Ek said that he reached out to Josh Kroenke —Stan's son, who helps run the sports giant Kroenke Sports & Entertainment —and team bankers. Ek said that he made an offer for the club but was told "they don't need the money."
Whatever their feelings on fan unrest, it's true that the Kroenkes are not short on cash.
KSE owns the Los Angeles Rams, Denver Nuggets, Colorado Avalanche, the Colorado Rapids of MLS, and teams in esports, the National Lacrosse League, and arena football.
Stan Kroenke, who founded KSE in 1999, is the world's 14th-richest sports team owner. His net worth is an estimated $8.2 billion, despite an 18% drop due to the pandemic.
Kroenke married Ann Walton, an heiress to the Walmart fortune with a net worth of $8.9 billion, in 1974. In 1983, he founded the real estate company Kroenke Group, which built apartments and shopping plazas, often near Walmart stores.
This is not the first time Kroenke has rankled a fan base. In 2016, he uprooted the NFL's St. Louis Rams and moved them to Los Angeles.
As for Ek, the 38-year old Swede who owns 9% of Spotify and is worth a reported $4.8 billion, "remains interested and available" should the Kroenke's' situation ever change.
SPONSORED BY SUBTEXT
Social Media Is Broken...Text Instead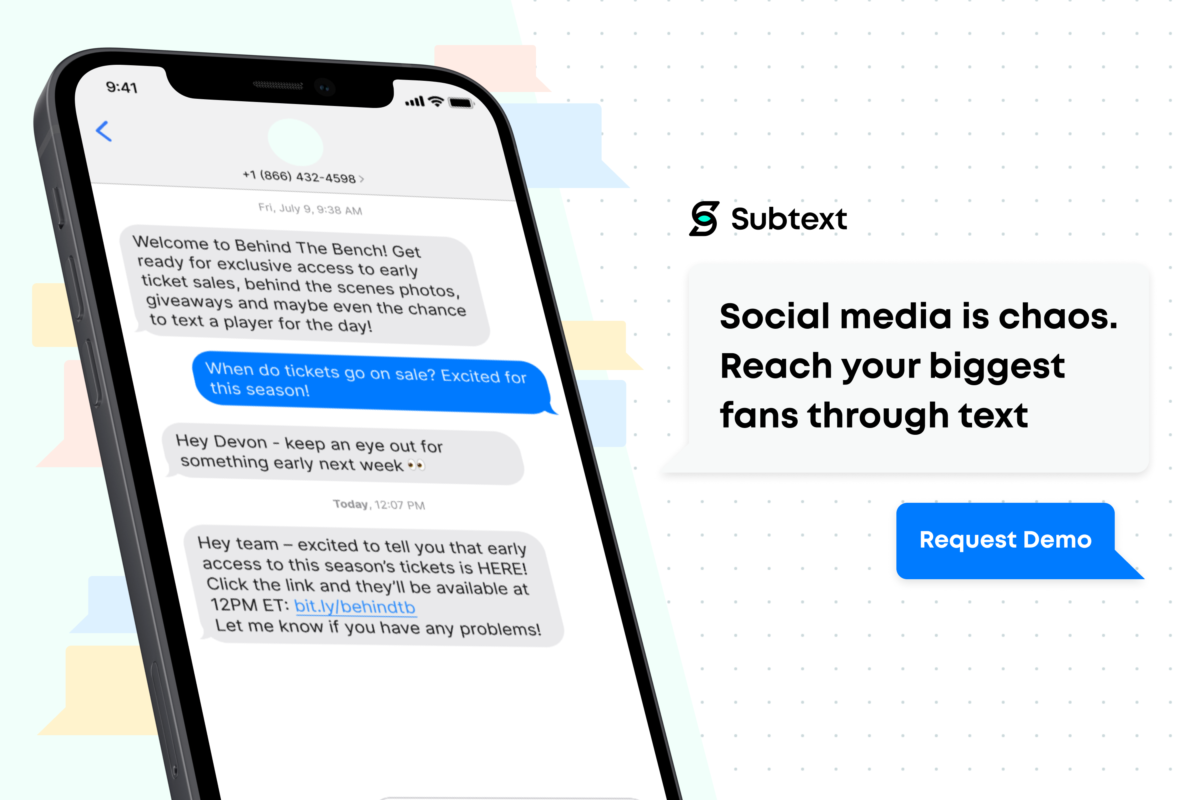 The average Facebook post only reaches about 5% of a page's followers. Social media users are becoming more discouraged with the junk that clutters their feeds and are frustrated by the everchanging algorithms. People are now moving away from the algorithmically determined feeds towards more private messenger-based platforms to find more meaningful ways to connect. 
Subtext is an award-winning text communication platform that connects organizations with their biggest fans—92% of our users open the text messages they receive. That's a lot better than a 5% reach rate on Facebook. 
To start a demo, check out www.joinsubtext.com to learn more. Take your relationship with your fans back from the jaws of the algorithm: text them.
Saudis Double Down on Video Game Investments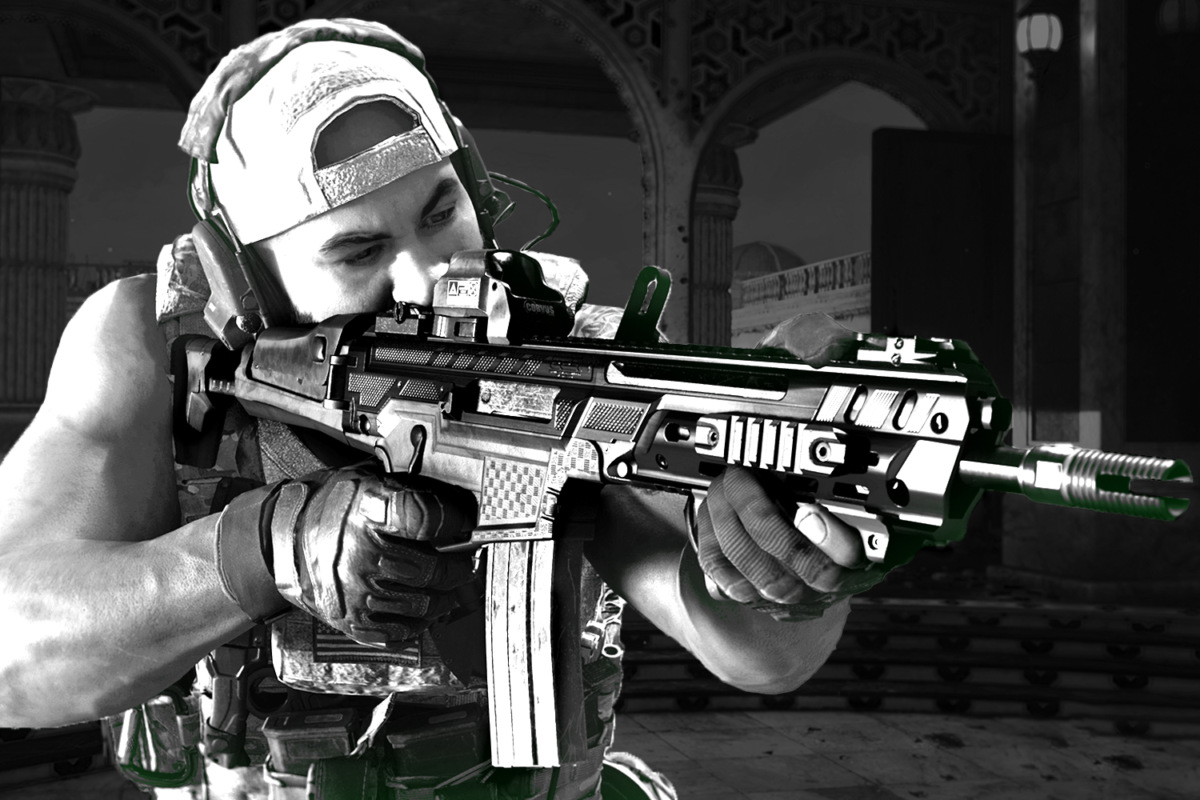 The Public Investment Fund, Saudi Arabia's sovereign wealth fund, is doubling down on its investments in American companies.
Headed by Crown Prince Mohammed, the PIF has focused on investments in technology, mobility, tourism, and entertainment to help alleviate the country's reliance on oil.
The wealth fund increased its U.S. stock holdings to $15.4 billion in Q1 2021 compared to nearly $12.8 billion at the end of 2020, according to a U.S. regulatory filing.
During the fourth quarter of 2020, the PIF acquired $3.3 billion worth of stock in three of the biggest video game companies in the world. This past quarter, it bought even more and now has:
33.4 million Activision Blizzard shares (up from 14.9 million) worth $3.1 billion
14.2 million Electronic Arts shares (up from 7.4 million) worth $1.9 billion
5.6 million Take-Two Interactive shares (up from 3.9 million) worth $996 million
Prince Mohammed has spoken publicly about his love of Activison's "Call of Duty."
Saudi Arabia's financial stakeholders have been aggressive about investing in American companies as the U.S. rebounds from the pandemic. Their motivation? Lost opportunities to pick up American stock at a bargain during the 2008 financial crisis.  
As an early investor in Uber Technologies, the PIF saw the value of its biggest U.S. stock holding rise to nearly $4 billion in the first quarter, up from $3.7 billion as of Dec. 31.
The PIF has also invested in Disney, Carnival, Live Nation, Facebook, and more. The $400 billion wealth fund wants to increase the total worth of its assets to $1 trillion by 2025.
Mario Kart IRL: The Race Built for Your Screen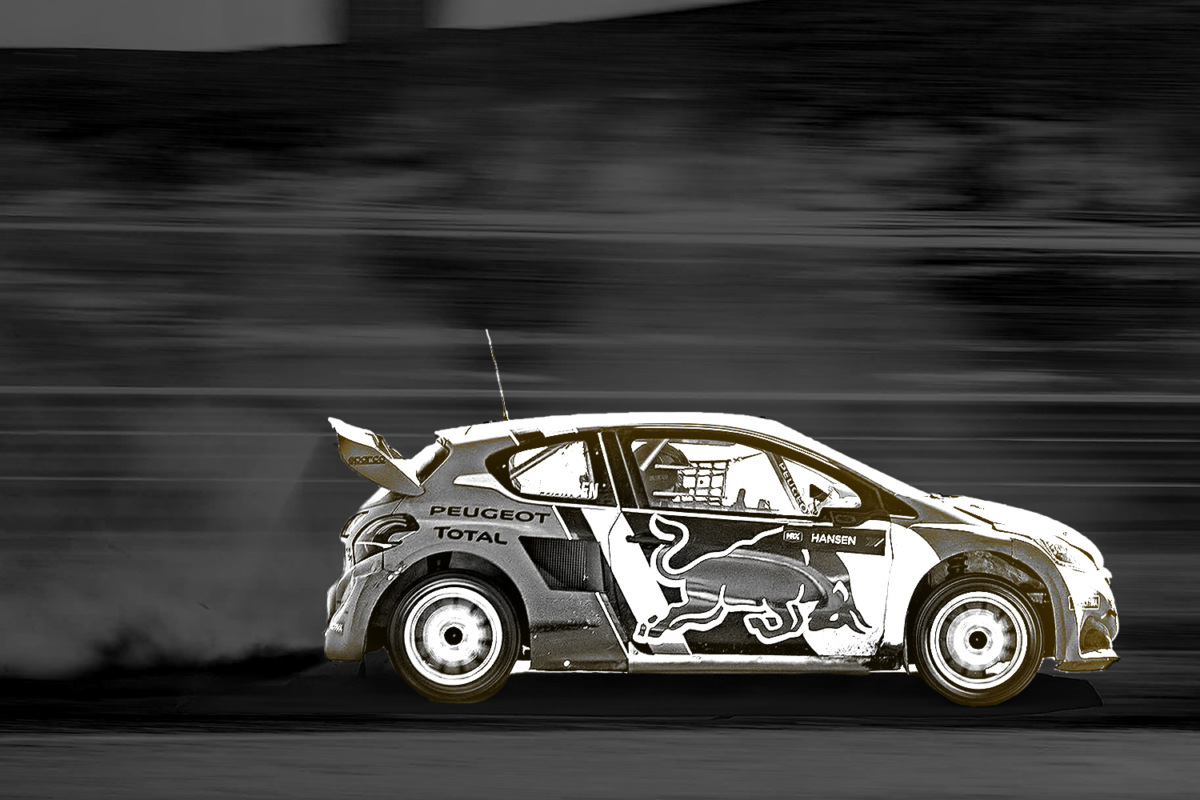 A new entrant into the world of racing looks less like NASCAR or Formula 1, and more like a game of Mario Kart come to life.
In Nitro Rallycross, an extreme racing series owned by Thrill One Sports and Entertainment, cars leap over large gaps, sometimes flying over lower sections of the track, and the series is played on a wide range of terrains and environments, from deserts to snowy forests.
"The danger element of it is, I think, what makes it so attractive to a casual fan," Thrill One CEO Joe Carr told FOS.
Thrill One told FOS it has invested over $3 million in developing Nitro Rallycross and expects over $7 million in revenue this season.
After initial races in Utah in 2018 and 2019, the sport was put on hold due to the pandemic. In September, it will kick back into gear for its first U.S. tour, followed by an electric vehicle-focused international tour across North America, Europe, and the Middle East next year.
Despite its short history, Nitro Rallycross has attracted well-known sponsors.
Broadcast and highlight partners include Peacock, NBCSN, and Tencent. On Tuesday, Thrill Media also announced that Fox Sports, Sky, BT Sport, and EXTREME are among the series' global broadcast partners.
Partnership deals, which Thrill One told FOS start in the mid-six figures, include Red Bull, Yokohama, Subaru, and O'Reilly Auto Parts.
Thrill One's properties include Travis Pastrana's Nitro Circus, Street League Skateboarding, and Thrill One Media. Nitro Rallycross will lean on the company's 40 million social media followers across its properties to build its audience.
"All of the races are going to be six to eight minutes, with high profile, celebrity drivers," said Carr. "It's very much made for digital, social media, and streaming."
SPONSORED BY LEVEL SELECT CBD
CBD Supports Golfers' Recovery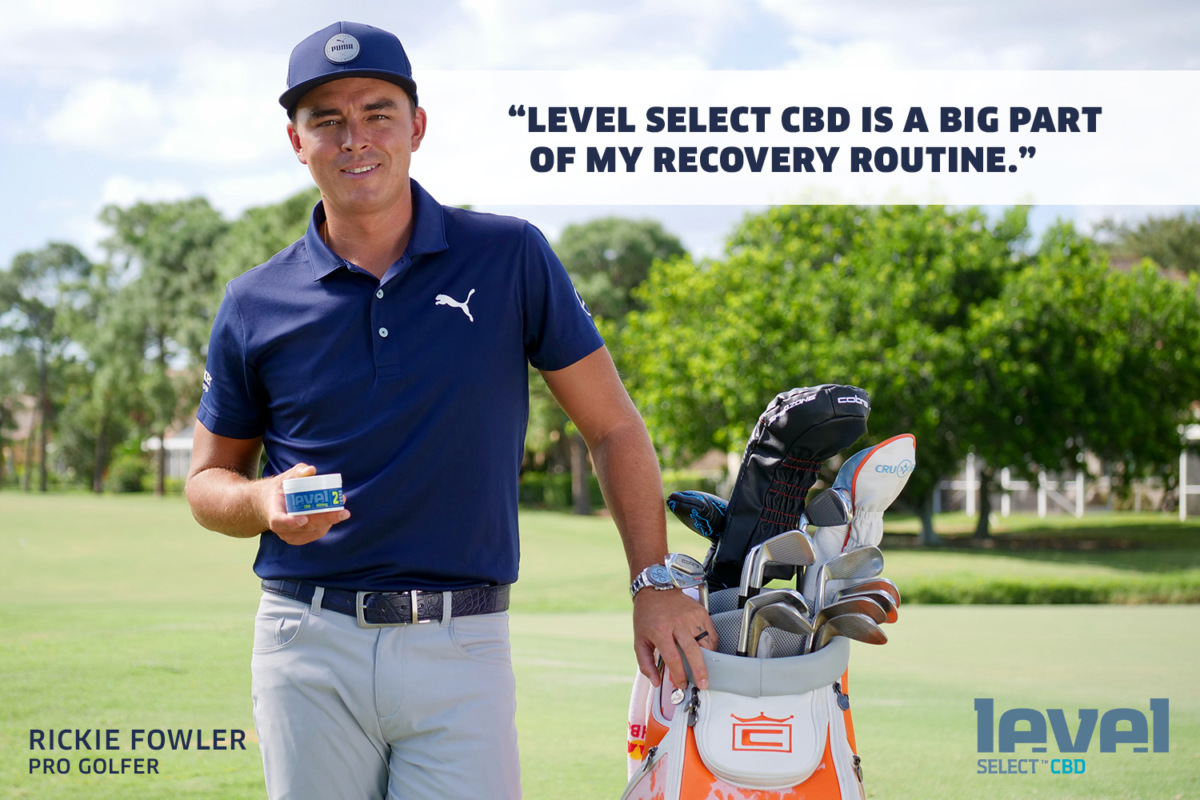 Pro golfers train, travel, and compete every week. When pro golfer Rickie Fowler needs to recover in time for the next round, he uses Level Select CBD. Product benefits include: 
✅  Available in Sports Creams and Sports Roll-ons for convenience on the course
✅  Starts working immediately to provide instant, targeted muscle relief
✅  Formulated in three different CBD intensity levels so you can find the level that's right for you
✅  Made with pure, broad spectrum CBD and 0% THC
No golf bag is complete without Level Select CBD, so select your level and hit the links like Rickie Fowler. Try it now – use code "FOS" at checkout for 50% off your first purchase!