Could another pro sports team be heading to Las Vegas? According to "The Bill Simmons Podcast," an ownership group is eyeing an NBA expansion bid in Sin City, and LeBron James "is definitely going to be involved in that."
Fanatics Valuation Jumps Another $9B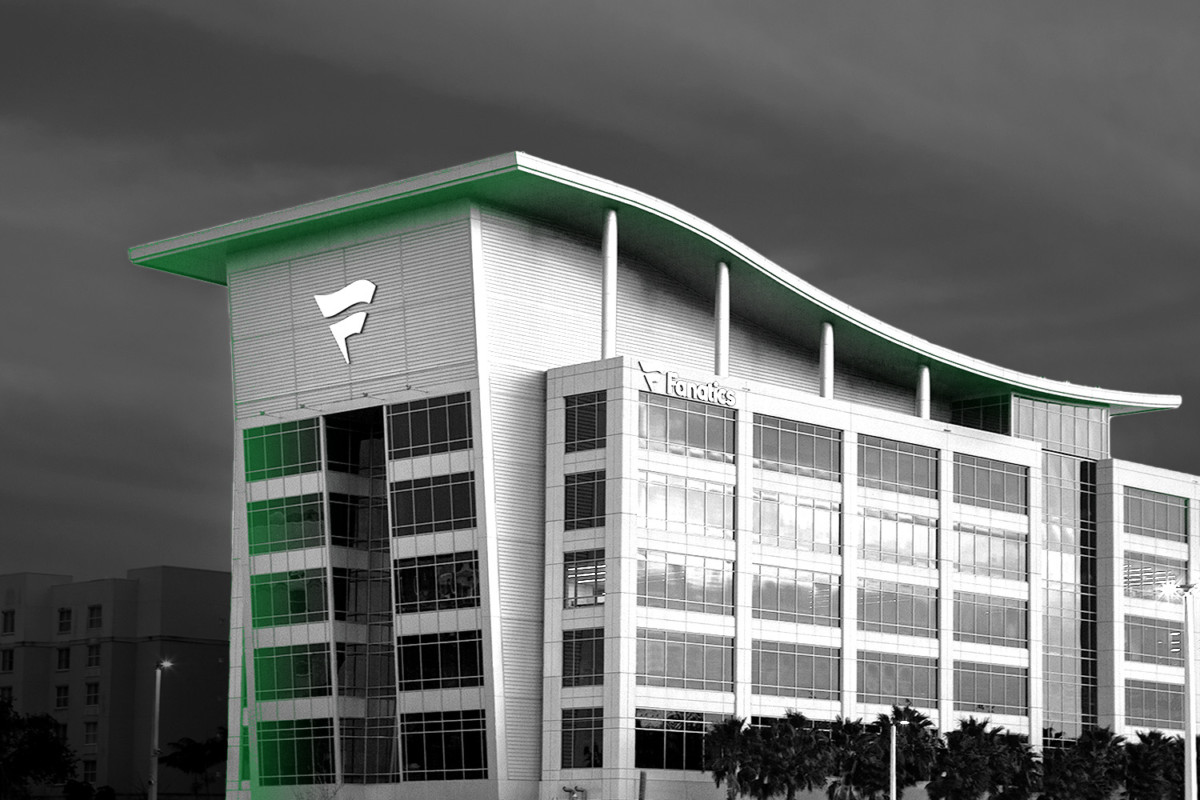 Fanatics announced a $1.5 billion funding round, valuing the company at $27 billion.
BlackRock, Fidelity, and MSD Capital were included in the round, a source close to the deal told Front Office Sports. The company raised $325 million in August at an $18 billion valuation.
Initially known for its sports merchandise and memorabilia, Fanatics has gained footholds in other sports sectors with the help of its databases, which include more than 80 million reachable sports fans.
Fanatics added Topps trading card company to its portfolio in January for $500 million, adding to its own card company, which at the time was already valued at $10 billion. It has exclusive trading card deals with MLB, MLBPA, the NBA, NBPA, and NFLPA.
The company has been eyeing sports betting and even applied for a license in New York, though that was declined. It hired former FanDuel CEO Matt King to run its sports betting and iGaming division.
Candy Digital, an NFT platform, brought in $2.7 million from its marketplace debut.
Fanatics also owns 50% of Lids.
Fanatics Finale?
Despite its new forms of business, Fanatics isn't distancing itself from its roots by any means. Last month, the company and a number of high-profile investors purchased vintage sports jersey maker Mitchell & Ness for a reported $250 million.
ANTA to Open FILA-Branded Hotel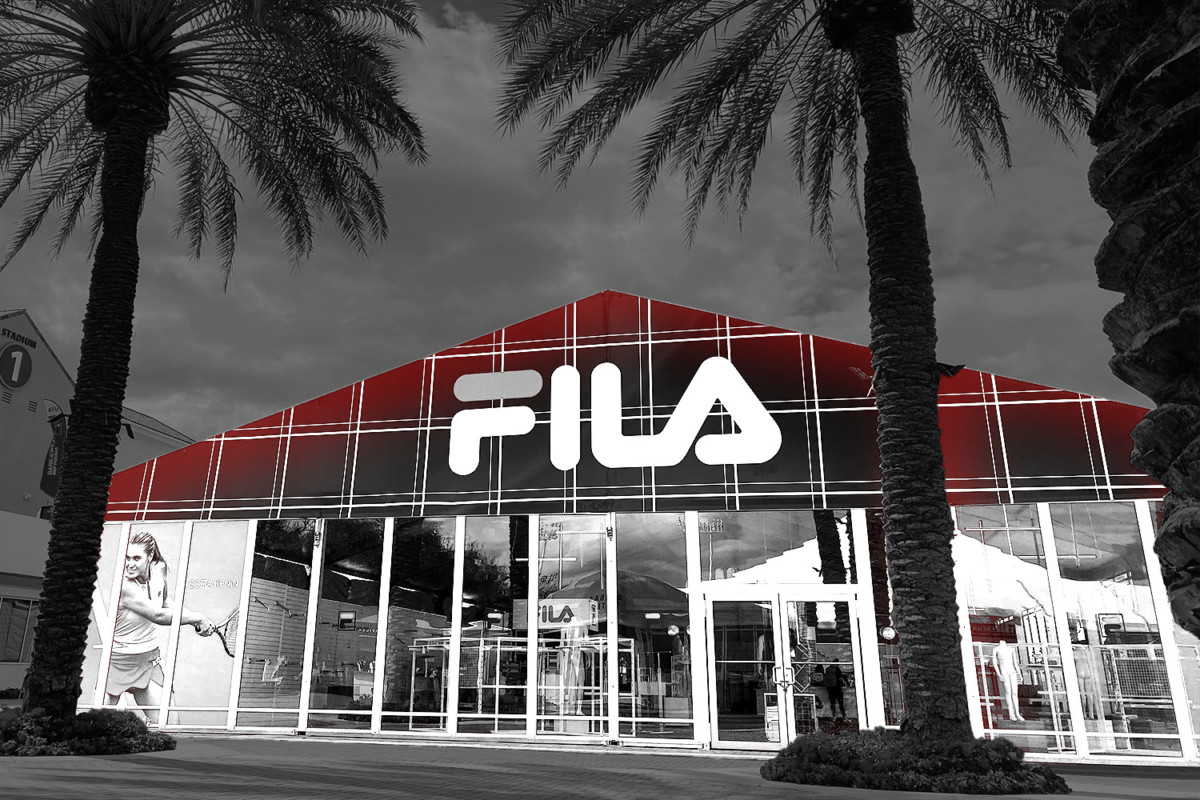 ANTA Sports is leveraging FILA to pursue a new line of business: hotels.
ANTA is collaborating with Hyatt Hotels to launch a FILA-branded hotel in Shanghai. ANTA bought the Chinese rights to FILA in 2009.
The hotel will be part of ANTA's new Shanghai headquarters, which will include office buildings, shops, and dining outlets.
The complex, including FILA HOUSE Shanghai, is expected to open in 2024.
In a similar move, Equinox opened its first branded hotel in New York in 2019. ANTA has not yet said if it plans to open additional FILA-branded hotels.
ANTA Rising
ANTA's own brand and FILA segment posted nearly equal revenues in the first half of 2021, and both brands have seen strong growth since the early days of the pandemic.
ANTA's FILA segment brought in $1.71 billion in the six months ending June 30, 2021, and the ANTA brand earned $1.67 billion in that period. Those figures respectively represented 51.4% and 56.1% year-over-year growth.
The company has benefited from boycotts of Nike, Adidas, and Puma in China, as those companies raised concerns over forced labor reports in their Chinese supply chains. Adidas and Puma's China-based sales fell 15% in Q3 2021, and Nike's dropped 20% in the previous quarter.
SPONSORED BY SPONSORUNITED
Uncover Data on 7,000+ 2021 NFL Partnership Deals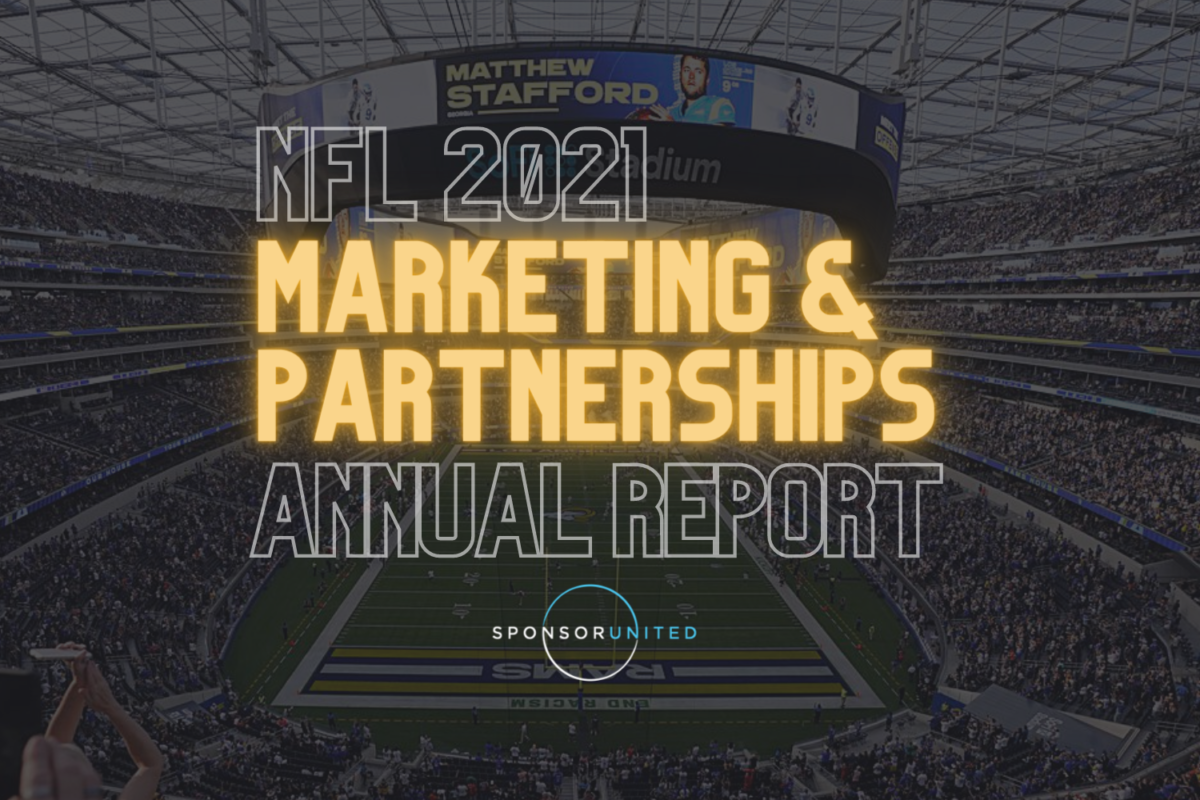 When it comes to sports sponsorships and media in the U.S., the NFL continues to reign supreme – team sponsorships saw a major bounce back in 2021, adding $600 million in revenues to achieve 57% growth from 2020 and 14% growth from 2019.
It's not just the teams that are benefiting from increased sponsorship investment, however, as NFL player endorsement deals saw an increase of 51% year over year with over 1,000 brands getting in on the action.
Learn what categories are experiencing the most growth, which brands have been the most active and gain comprehensive data on all areas of NFL sponsorship in 2021 with SponsorUnited's NFL 2021 Marketing & Partnerships Annual Report.
Gain access to information once thought unattainable and download the report today.
WarnerMedia Secures U.S. Soccer Rights For $200M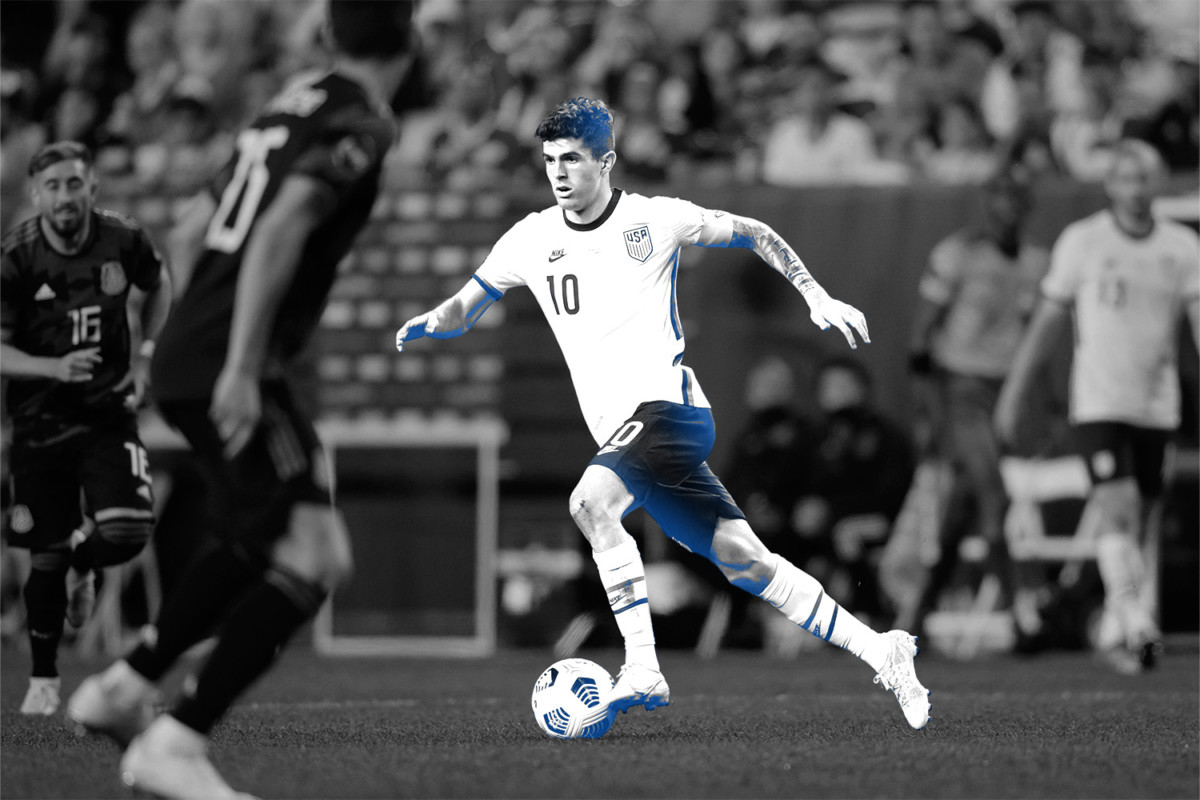 WarnerMedia has secured an eight-year domestic English-language rights deal with the United States Soccer Federation for roughly $200 million.
The service will air more than 20 U.S. men's and women's national team games each year on WarnerMedia's streaming platform, HBO Max, and at least half of those on its linear channels, TNT and TBS.
While the deal doesn't include FIFA World Cup matches, Concacaf tournaments, or the U.S. national team road qualification matches, it still covers a number of important games.
World Cup qualifiers
National team friendlies
The SheBelieves Cup
The U.S. Open Cup
Other high-profile national team games
The deal includes highlight and digital rights for Bleacher Report, as well as other content opportunities. ESPN and Fox, who previously owned the rights, reportedly decided not to place bids to retain the rights.
HBO Matches
The broadcasting deal comes at a crucial period for the U.S., as the country prepares to host the 2026 FIFA World Cup. U.S. Soccer is also reportedly considering bidding to host the 2027 or 2031 Women's World Cup, and recently reached a landmark equal pay settlement with the USWNT.
The agreement also marks the streaming service's start in live sports broadcasting, with additional plans to air National Hockey League games in the future.
Turner Sports president Lenny Daniels says it's "further demonstrating our commitment to the distribution of live sports on HBO Max."
Reebok Looks to New Markets, NFTs
Reebok is officially under the umbrella of Authentic Brands Group, as the conglomerate looks to take the sneaker and apparel brand to new heights.
The acquisition closed on Tuesday, valuing Reebok at around $2.5 billion. Authentic Brands acquired it from Adidas, which purchased Reebok in 2006 for $3.8 billion. Adidas announced a $1.7 billion share buyback program on Tuesday related to the sale.
Authentic Brands said it will "preserve Reebok's DNA" while exploring new opportunities for the company.
It will form the Reebok Design Group in partnership with SPARC Group LLC, a venture of Authentic Brands and Simon Property Group.
Authentic Brands CEO Jamie Salter said he expects Reebok to bring in $6 billion in revenue next year, up from its current $4 billion, and $10 billion in five years.
Authentic Brands said Reebok will be its "global brand hub for the design, development, and innovation for footwear and apparel servicing partners around the world."
Authentic Brands also owns Sports Illustrated, tennis equipment maker Prince, and clothing brands including Nautica, Above the Rim, Airwalk, Brooks Brothers, and Juicy Couture, as well as the personal brands of David Beckham, Shaquille O'Neal, and Muhammad Ali.
Blockchain Party
Authentic Brands plans to modernize Reebok by accepting crypto payments and producing NFTs later this year.
It will also look to grow Reebok's presence in China, South Korea, and Latin America.
SPONSORED BY MIZZEN+MAIN
The Course is Calling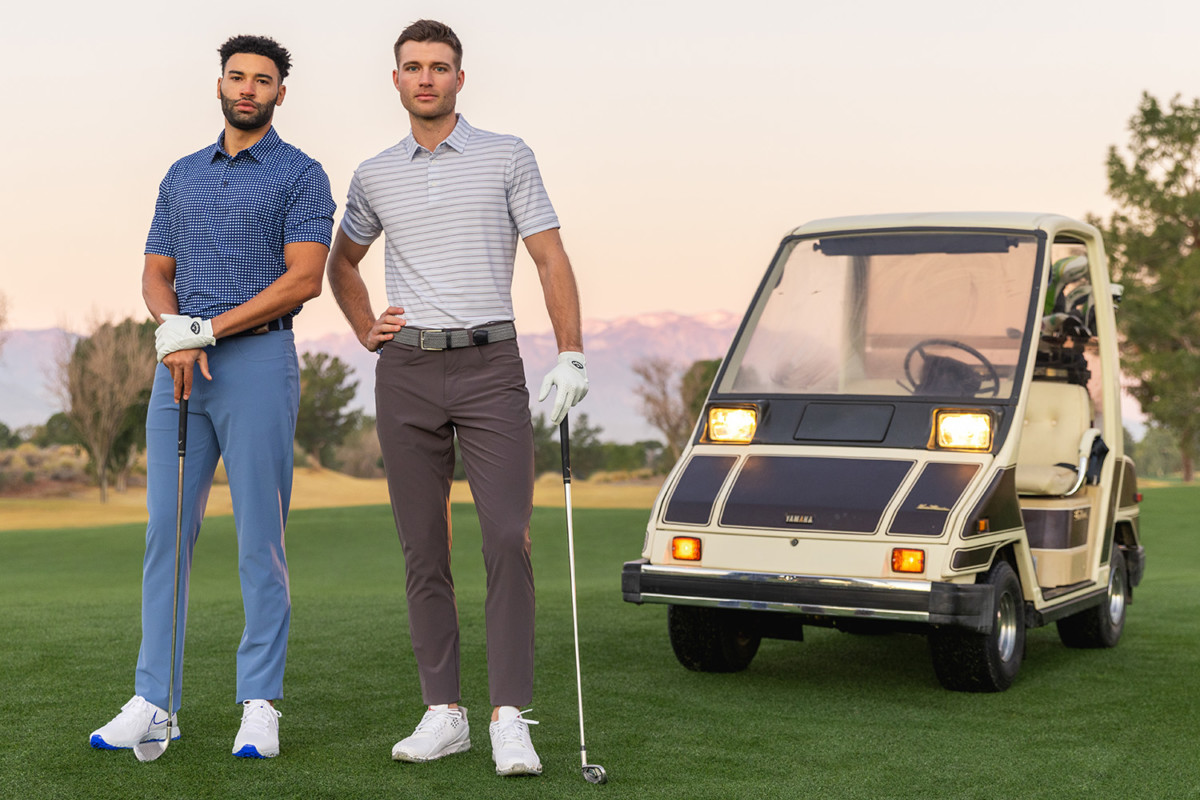 Whether you're trying to break course records or if you've never kept your own score, Mizzen+Main has an empty seat in the golf cart for you.
Their only ask is that when you come crawling out of the woods without finding your ball, you act like everything is fine. They're not concerned about the state of your game. 
Mizzen+Main just wants you to be comfortable going from the breakroom to the back nine, from the course to the clubhouse, and every swing in between.
Head on over to Mizzen+Main whenever the golf tournament you're watching goes into a long commercial break and take $35 off any regular price order $125+ with code: FRONTOFFICESPORTS.