New summer goal: try eFoiling as soon as possible.
Drew Brees' Amazing Post-NFL Hobby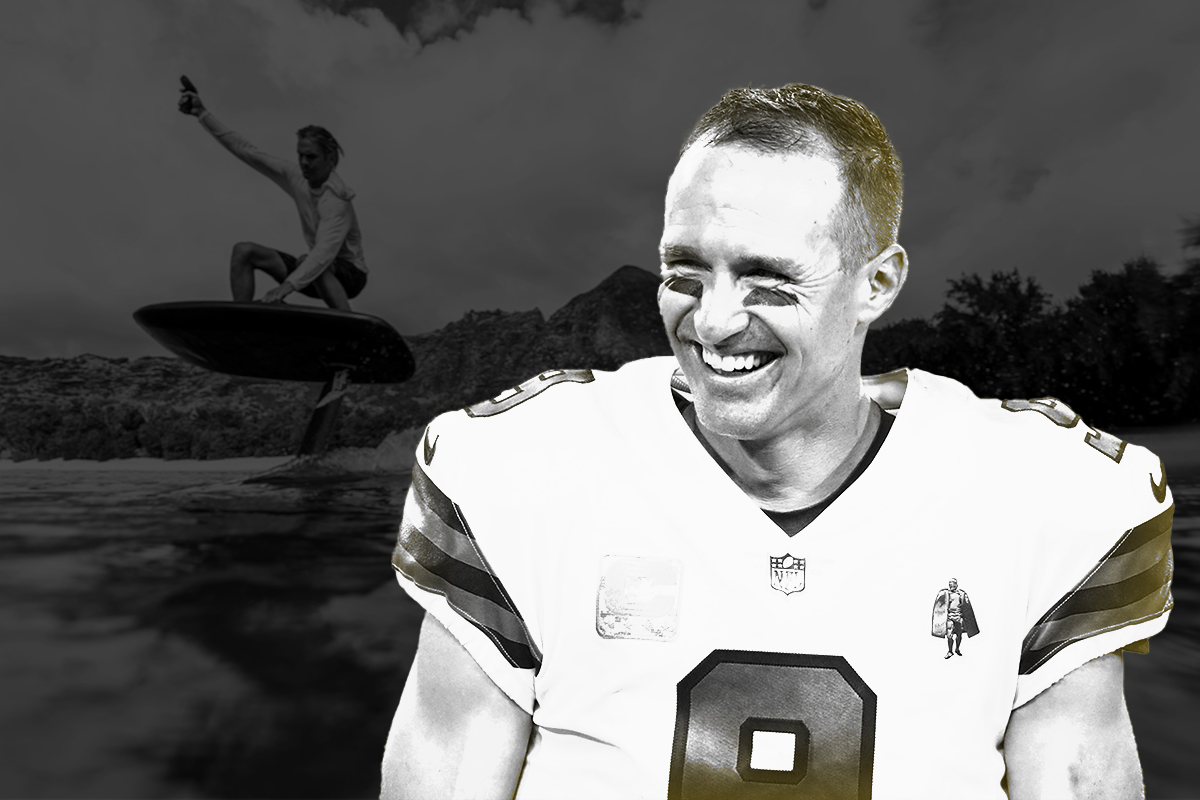 Picture Marty McFly, except Drew Brees has one up on the famous time traveler — his board works on water.
The New Orleans Saints' QB legend is enjoying his retirement by taking up eFoiling, a recreational sport that appears to elevate the act of surfing to something like hovering. Brees can hover a foot over water at up to 20 MPH.
eFoils have a thin post underneath the board pointing down into the water with wings on each side. This structure causes the board to stick out above the water and allows for surfing in calmer waters.
The eFoil came into existence when, as Brees explained on "The Ellen Degeneres Show," someone thought, "Wouldn't it be cool if we added a motor on here and a battery?"
The extra gear, which uses technology developed for drones, electric vehicles, and smartphones, allows eFoilers to cruise above the water for 90 minutes at a time — just make sure you're near land when the charge runs out.
Brees' enthusiasm could provide a lift to the water sport.
"There's pent-up demand for something like this," Lift CFO Stew Wagner told the San Francisco Chronicle. "There's a huge growth opportunity."
In September, Lift and Flite were the main producers of commercial eFoils. The boards cost around $12,000.
Now, a handful of other brands offer the unique boards at prices from around $8,000 to $20,000.
The estimated worldwide demand for the boards has hit 100,000, Wagner noted, and added that the biggest markets were the U.S., Germany, France, and the Middle East.
"It's a cross between surfing and flying," Brees said.
Sounds like a nice alternative to getting sacked.
Epic Wants Nearly $2 Billion More in Funding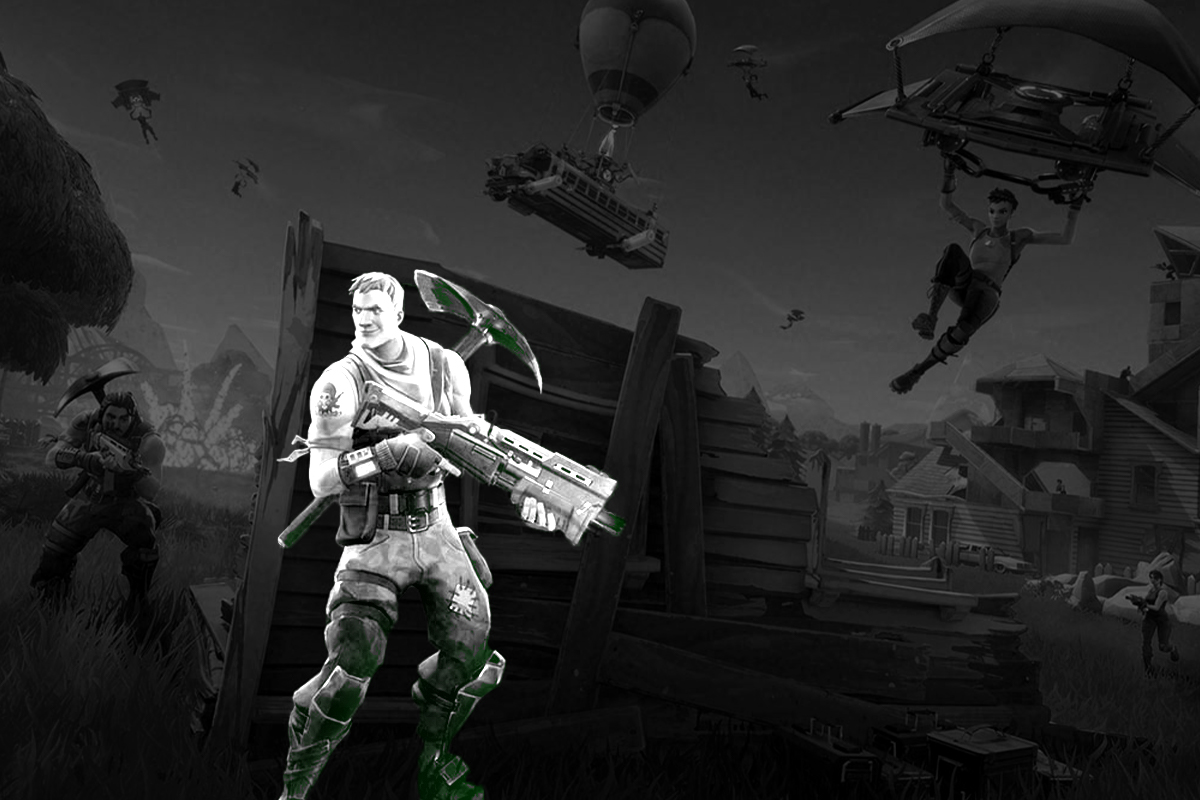 Epic Games, maker of uber-successful video game "Fortnite," is in discussions for a fundraising round that could bring in as much as $1.7 billion, per Bloomberg.
If completed, the company would be valued at $28 billion — it has already secured more than $1 billion, and the final amount to be raised hasn't been set. 
The news comes after Epic closed a $1.78 billion round in August, which included $250 million from Sony.
Bloomberg speculates that some of the money raised will go toward Epic's legal battles with Apple and Google over "anticompetitive behavior." Many of the investors are existing backers, but new mutual funds and institutional investors may be involved.
Epic was founded nearly 30 years ago and continues to rapidly expand.
It announced this week it's teaming up with Cesium to "enable 3D geospatial technology" in games using the Unreal Engine.
Last month, it purchased the parent company of Mediatonic, Tonic Games Group, which is best known for "Fall Guys." 
In 2019, it bought Psyonix, maker of racing/soccer hybrid "Rocket League" and social video app Houseparty.
Last year, PC gamers spent over $700 million at its Epic Games Store. As of May, Fortnite counted 350 million players worldwide.
SPONSORED BY BALLY SPORTS
A New Brand for a New Era of Sports Media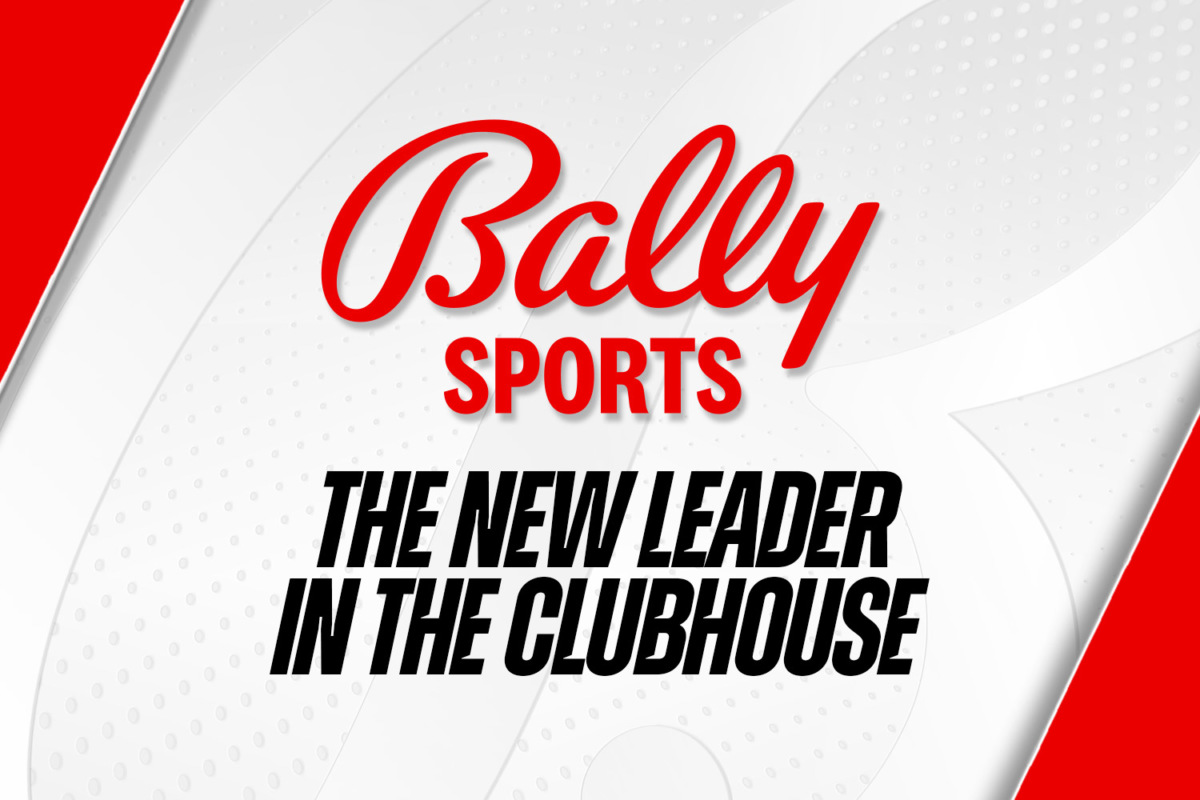 Meet the newest regional sports network brand, fueled by fan passion, Bally Sports. With the most extensive portfolio of local sports rights in the country, Bally Sports delivers the content fans crave across 19 regional sports networks.
Live, local sports play a unique and differentiated role in our culture. Bally Sports leverages that rooting consumer engagement to create a hyper-engaging, omnichannel experience that only sports can deliver. Bally Sports will continue to develop innovative content that meets the needs of an evolving media landscape and changing viewership habits.
Bally Sports is the new powerhouse in sports media that captures the memories that deepen the connections between fans, teams, players, and communities.
Tennis Player Sells Space on Body as NFT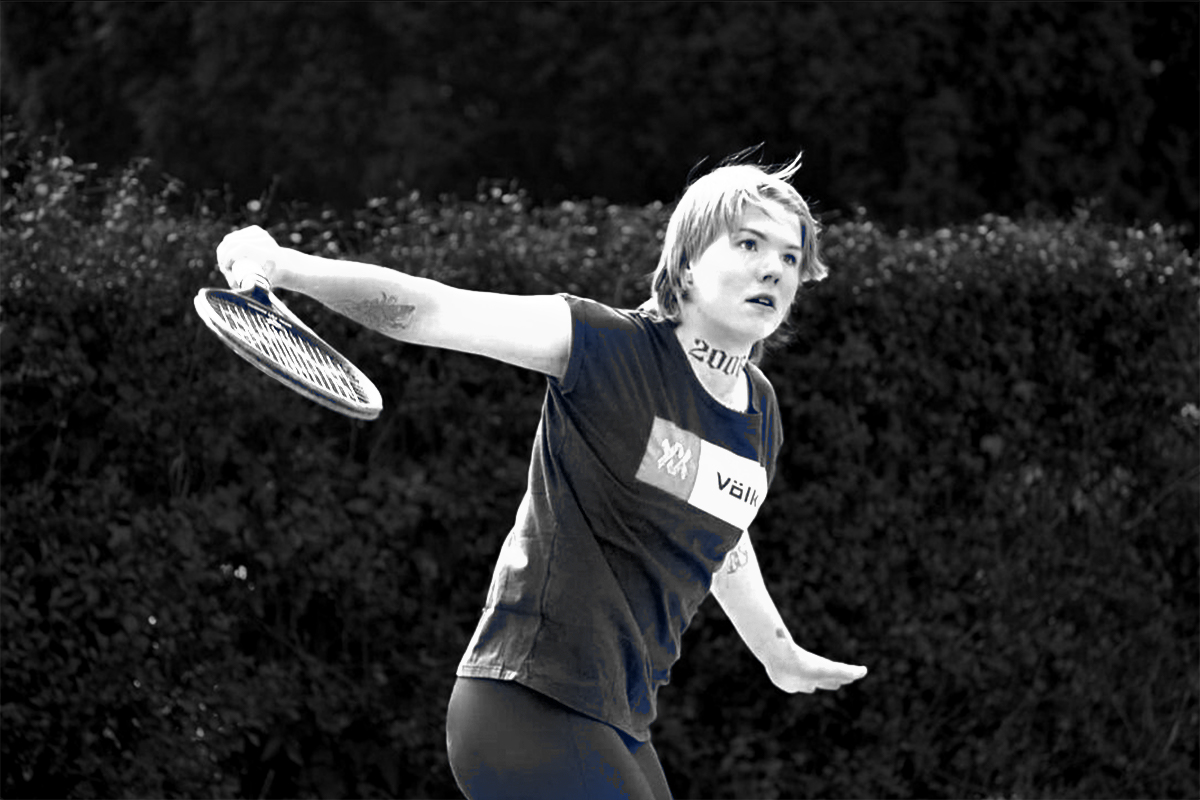 There's no question that NFTs are on the rise, but Croatian tennis player Oleksandra Olinynykova is selling more than a digital collectible.
Olinynykova sold a 6-inch-by-3-inch space on her right arm as an NFT on digital goods marketplace OpenSea. The buyer, a user named JumpHigh, can use the space for a permanent tattoo containing anything besides "extremism" or gambling and betting.
She is the first woman to make an NFT on her body, but "body billboards" aren't exactly new. A trend in the early 2000s earned athletes willing to advertise on their skin between $5,000 and $100,000. Boxer Bernard Hopkins made six figures when Golden Palace paid him for painting an ad on his back.
The buyer can also invest in the skin area by leaving it blank to resell in the future. Olinynykova told Sportico she believes there will be "at least a 100x return" if they choose the latter route.
"I will bring your art, object, or message to every tennis court I play," she said. "As I am 20 years old only and my sports career is on the rise, I believe it's [going to] be the biggest tennis locations in the world."
OpenSea uses Ethereum blockchain and its cryptocurrency. Olinynykova's NFT sold for three Ether, or around $5,415, just six days after it was put up for auction.
Olinynykova isn't the only tennis player making headlines for NFTs this week. Tennis player Jessica Pegula launched limited edition NFT trading cards, which made her the first U.S. female athlete to do so.
WNBA Champ Takes Electra to New Heights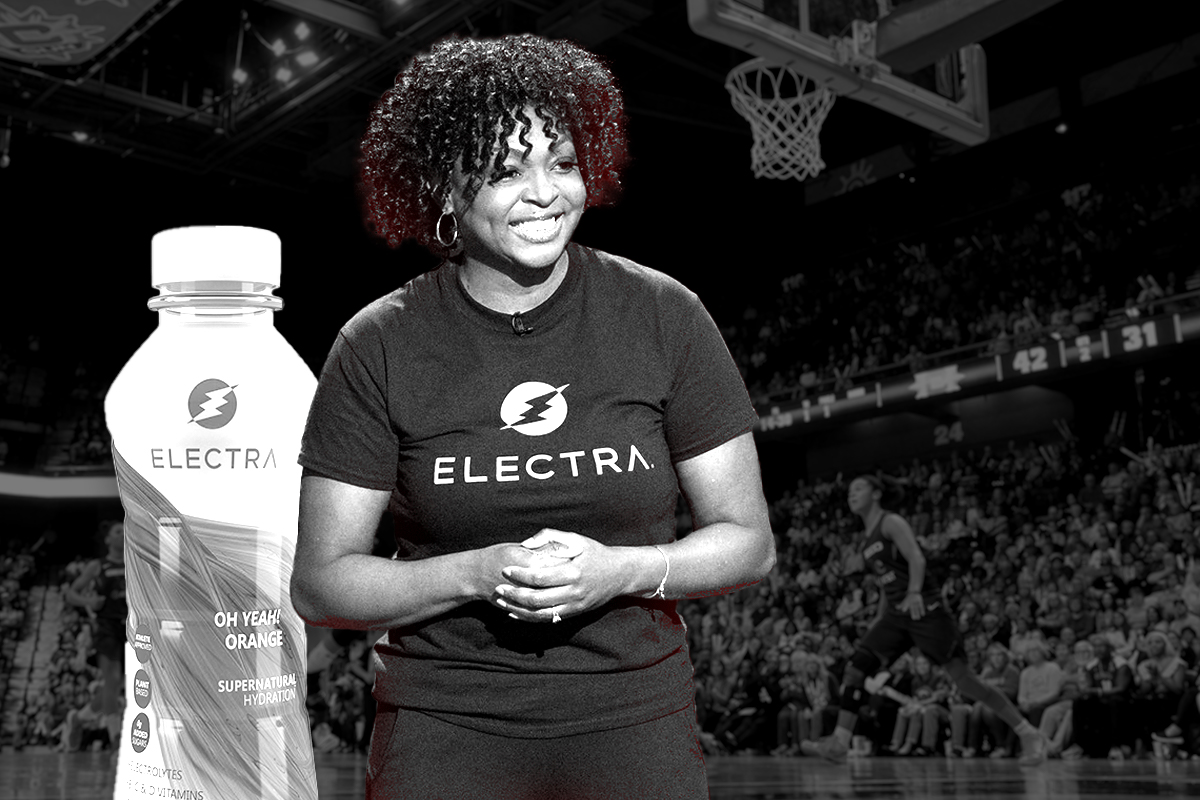 Thanks in part to "Shark Tank," Electra Beverages is swimming in cash. 
WNBA champion and former ESPN announcer Fran Harris launched Electra in the fall of 2020, and the company has been on the rise ever since. 
Electra is a 60-calorie sports drink free of artificial colors and potentially hazardous ingredients, and it has an abundance of vitamins, minerals, electrolytes, antioxidants, and amino acids. 
Harris launched Electra due to frustration with products in the $24 billion sports drink market that contain too much sugar and too many calories.
"It's safe to say I've consumed a lot of hydration and sports drinks, and I can tell you without a doubt that everyday athletes, hustlers, and doers, what they're looking for, Electra delivers on every single one of those," Harris told "Shark Tank" investors.
Before her appearance on the show, Harris raised $40,000 through crowdfunding service Wefunder, becoming the first woman to independently launch a major sports drink brand.
Harris expects Electra to reach $30 million in sales in the next three years. The company will be donating 10% of its 2021 revenue to STEM and financial literacy programs in underserved communities and to support food and water insecurity initiatives.
"Shark" Barbara Corcoran took a 30% stake in Electra for a $100,000 investment and a $250,000 line of credit, contingent on Harris signing at least one of the sports hall-of-famers she said was ready to promote the company's beverages.
StarStock, a

marketplace

where sports fans can buy, sell, and invest in their favorite athletes, raised $8 million in Series A funding round led by Andreessen Horowitz. The round also included NBA All-Star Trae Young and Twitch co-founder Justin Kan.

Several college basketball players

met

with NCAA president Mark Emmert to propose changes to name, image, likeness rules. The athletes asked Emmert to adopt a temporary blank waiver that would allow athletes to make endorsement deals next school year.

MLB has discussed dropping Atlanta as host of its 2021 All-Star Game in response to new voting laws in Georgia, an initiative with the

support

of President Biden. The new laws give more authority to officials while restricting voter registration and mail-in ballots.

JJ Redick said the New Orleans Pelicans' front office promised to trade him closer to Brooklyn where his family resides. But in a last-minute deadline move, they sent him to Dallas instead. Get more stories like this in The Association, a free, daily NBA newsletter. Click here to subscribe.
What's the most important app on your phone?
In a reply to this newsletter, please include your name, title & company and we will feature the top responses in an article on the FOS site.
Last Friday, we asked readers what sports podcasts they're listening to and we got responses ranging from ESPN Daily to multiple podcasts in The Ringer network.
Thursday's Answer
73% of respondents plan on watching an MLB game this season.