Michigan head coach Jim Harbaugh has added Milan Bolden-Morris to his staff, making her the first female graduate assistant for a Power 5 conference school. Bolden-Morris will work with the Wolverines' quarterbacks.
FC Barcelona Secures $306M Deal with Spotify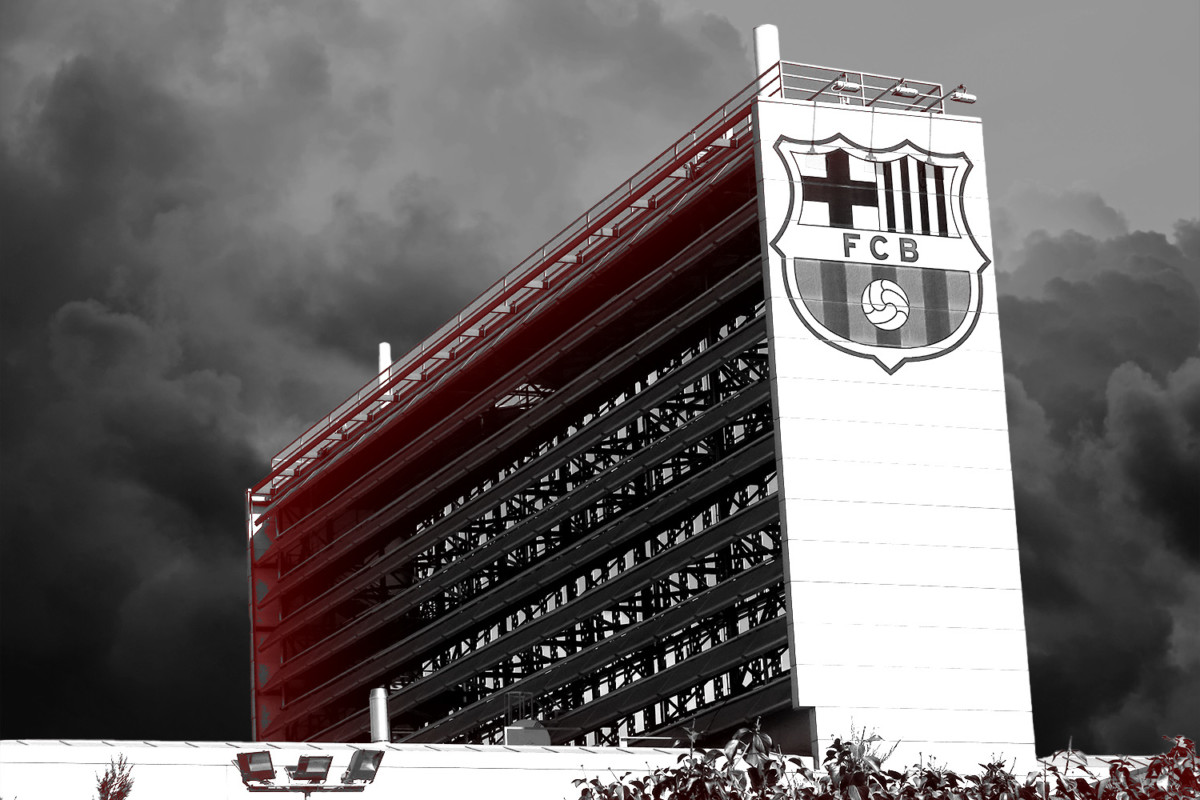 FC Barcelona and audio streaming platform Spotify have agreed to a long-term sponsorship deal reportedly worth $306 million.
As part of the deal, Spotify will become the main sponsor of the La Liga club and will see its branding appear on the front of both the men's and women's team shirts and training kits from the 2022-23 season through the next four seasons.
Barcelona will also rebrand historic Camp Nou — the club's home stadium — to Spotify Camp Nou. The deal, which has been approved and signed by Barcelona's board of directors, will need to be ratified at the Barcelona Members Assembly, which will take place in April.
Spotify will replace e-commerce company Rakuten, which paid $60 million for four seasons.
Rakuten reportedly paid another $32 million to extend its contract for an additional year.
Barcelona will leverage the deal to help alleviate financial woes and improve the club's spending power as it enters the next transfer window $157 million over its spending limit.
Still Spending
In March 2021, Barcelona was technically bankrupt, and three months later the club borrowed $605 million from Goldman Sachs. In October 2021, Barcelona reported $1.57 billion in debt.
The debt didn't stop members of the club from voting to renovate the 64-year-old Camp Nou with up to $1.69 billion in funding last December.
Formula 1 Stokes Growing U.S. Audience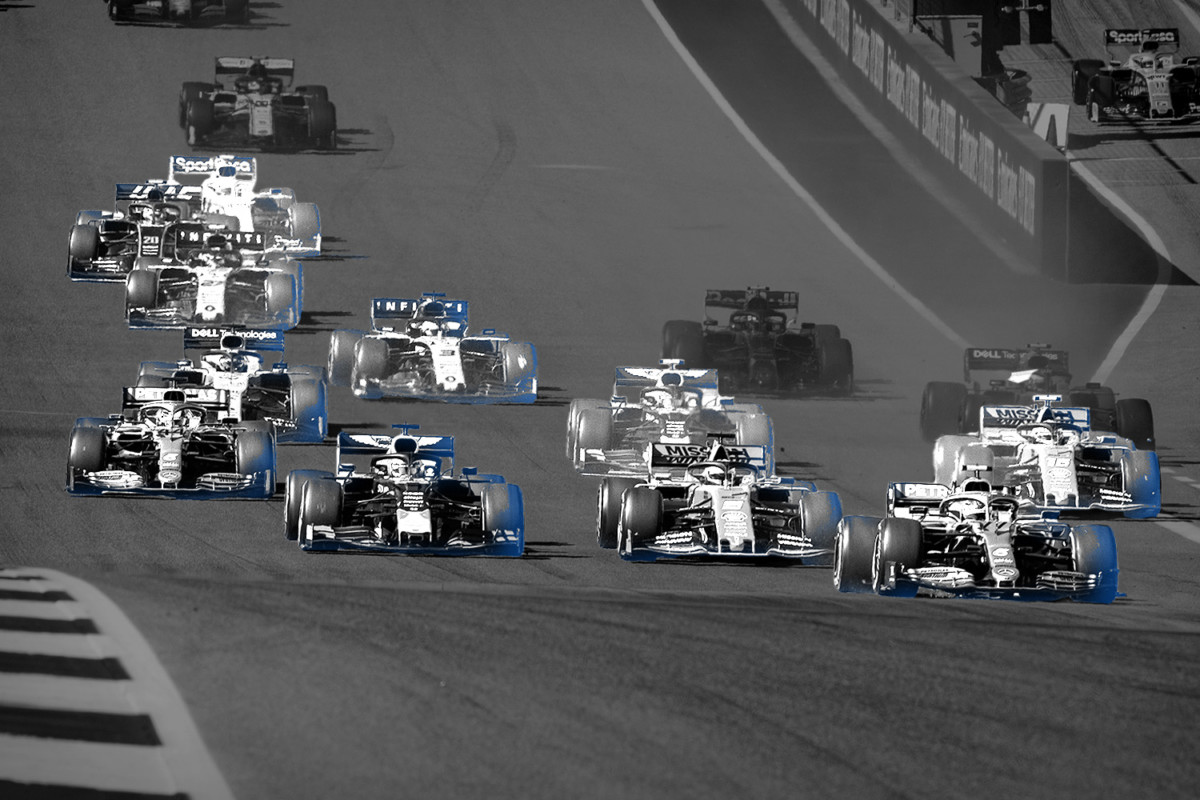 As it negotiates its next set of media deals, Formula 1 can now credibly say that it has awakened the sleeping giant: the U.S. market.
The global racing series, which took in $787 million in Q4 2021, has seen its popularity accelerate since the release of Netflix's "Drive to Survive" and is now looking to build on that momentum.
"It's really not just 'Drive to Survive,' I think the value proposition of Formula 1 in the U.S. has clearly grown exponentially from the last time we did a [media] deal," F1 director of media rights Ian Holmes told Front Office Sports.
F1 said it has over 36 million fans in the U.S., one of its fastest-growing markets.
Globally, the company said 445 million people watched at least one race in 2021, a 3% uptick year-over-year, led by China with 70.8 million unique viewers.
Tripling Down?
Last October's race in Austin, Texas, had 400,000 fans in attendance – the most among all 2021 F1 races, and way up from 2019's 268,000 fans, according to F1.
Miami will see its first race in May, and F1 is eyeing a third U.S.-based contest.
"If we do end up with a third race in America, and you add in Canada, Mexico, and Brazil, suddenly you have six events in the Americas time zones, and that starts to slightly change the emphasis of the championship," said Holmes.
Holmes acknowledged reports that F1 is looking at a possible race in Las Vegas, while adding, "Who wouldn't want to race in New York?"
SPONSORED BY FIDELITY
Breaking Barriers and Giving Back
Jalen Rose gained his fame as the sixth-ranked high school basketball player in the country, taking his talents from the Southwest side of Detroit to his home-state University of Michigan, where he became a member of the legendary Fab Five.
Selected in the first round of the 1994 NBA draft, Jalen played 13 seasons in the league, receiving All-Rookie honors in 1995. As a member of the Indiana Pacers, his team appeared in three straight Eastern Conference Finals, including a trip to the 2000 NBA Finals.
He may be retired from the game, but his career is far from complete.
In the first episode of our new Second Acts series, presented by Fidelity, Jalen Rosediscusses his media career, 10 years of the Jalen Rose Leadership Academy in his hometown city, and much more. Watch now.
D.C. Mayor Declines To Match $1B Bid for Commanders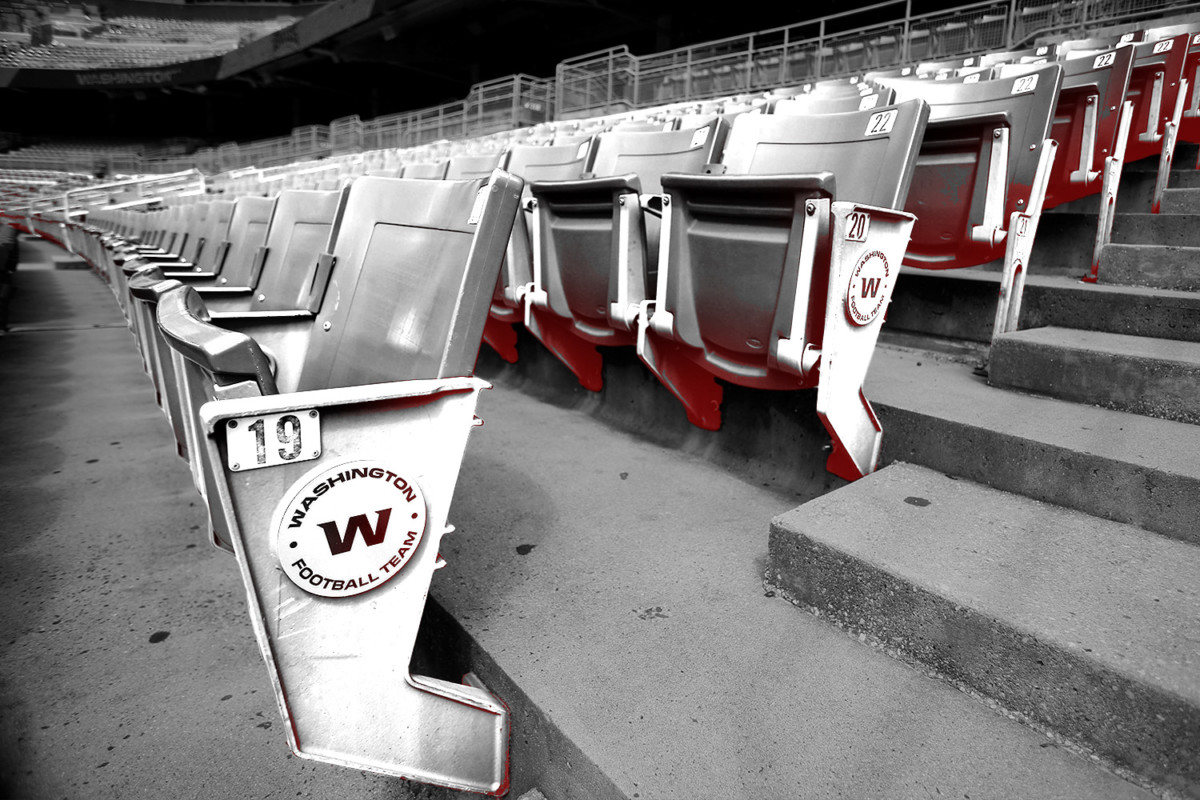 The Washington Commanders are looking for a new home, and while Washington, D.C., mayor Muriel Bowser sees the importance of bringing the team to the district, she says it will not be able to match Virginia's bid.
Virginia has offered the Commanders $1 billion and a cut of sales tax revenue to play games there. Maryland, where the team currently plays, is also offering hundreds of millions of dollars to keep them.
The Commanders' headquarters and training facilities are located in Ashburn, Virginia.
The team's contract at FedEx Field in Landover, Maryland, ends in 2027. It moved to the stadium in 1997 from Washington's Robert F. Kennedy Memorial Stadium.
Bowser said that if the team returns to RFK, the city wouldn't hand over the development rights, but instead would develop the grounds itself.
The Commanders would also have to finance the stadium on their own and receive approval from the federal government.
Commanding the Capitol
Bowser is seeking reelection in June for her third term, and while bringing the stadium to the city is important, she's also prioritizing public safety and homelessness.
"At some point, I'm going to move on from it," Bowser told Bloomberg about the stadium. "I can't win the political fight it would take to do it all."
There are three Virginia locations the Commanders are looking at for a new venue — one in Loudoun County and two in Prince William County. All are at least 27 miles away from the Capitol.
Manchester United Mull Options For Storied Old Trafford
Manchester United is facing a question familiar to many homeowners with century-old dwellings: move or renovate?
The Premier League club is exploring options on their storied Old Trafford stadium, which opened in 1910.
The team is fielding plans from companies bidding to work on the stadium. Demolishing their current home and building a new one is considered the least likely option at this point.
"We have met with companies across a range of disciplines, including architecture, engineering, construction, crowd modeling, transport, security, and many more," Manchester United's COO Collette Roche said at a recent fan forum.
In 2006, Man U increased the stadium's capacity to 74,140. Renovations could take that figure north of 80,000.
In 2019, the team spent around $24.8 million on improvements to facilities, hospitality areas, and security.
Spurred to Action
United is following in the footsteps of other high-profile Premier League teams, most recently Tottenham Hotspur, which opened its $1.6 billion stadium in 2019.
Liverpool plans to add 7,000 seats, beginning in 2023, at a cost of roughly $104.3 million.
Chelsea could explore upgrades or a new stadium after it is sold, and Arsenal is planning improvements beginning this summer.
SPONSORED BY GEORGETOWN UNIVERSITY
Master's in Sports Industry Management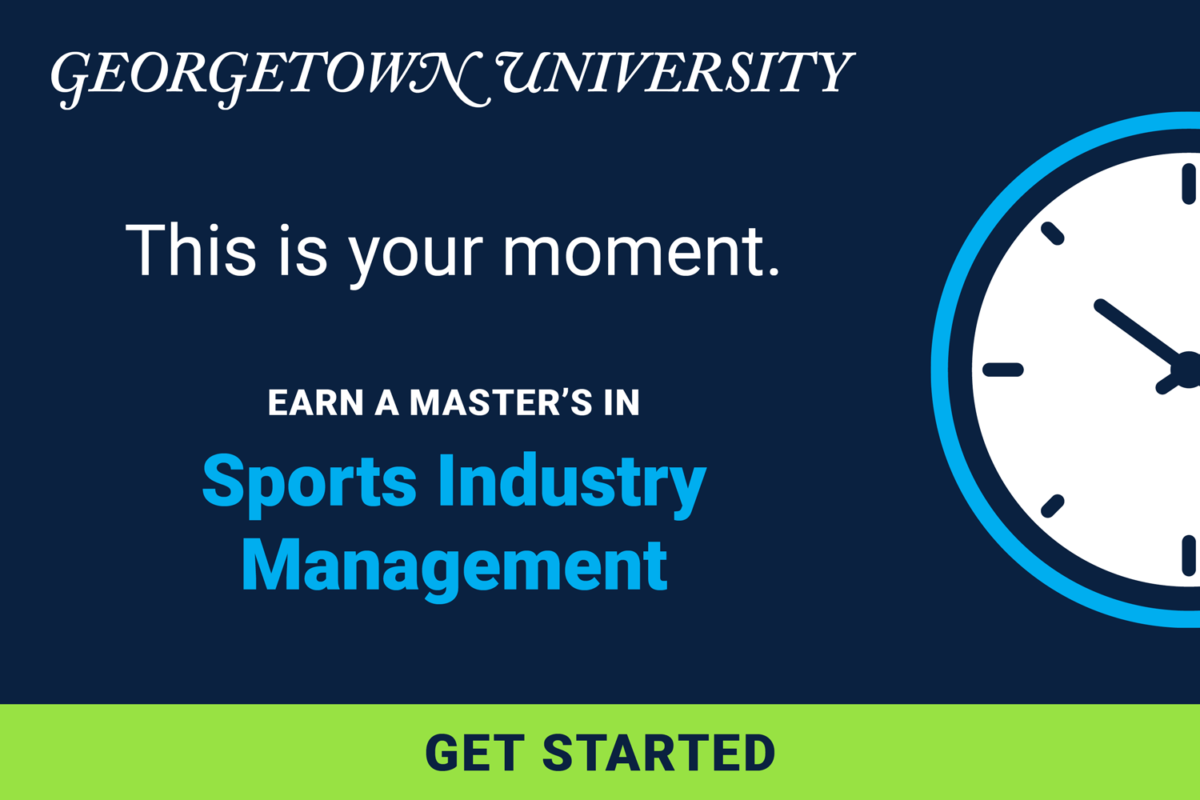 Looking to accelerate your sports career?
Georgetown University's Master of Professional Studies in Sports Industry Management will help develop your communication, business, and leadership skills that place you in high demand in today's job market.
In this program, you'll engage with industry practitioners from top organizations both inside and outside of the classroom. The program offers flexible options to take classes online, on-campus, or through a combination of both.
Attend their webinar on Monday, March 21 at 12 p.m. ET to learn more.
U.S. property developer Nick Candy is in talks with potential partners for a

consortium

to make an offer on Chelsea Football Club.

Tickets for the NCAA men's Big East tournament sold out in four of five sessions at 19,812, according to data provided to Front Office Sports by the conference. The Wednesday session was 17,163.

The Brooklyn Nets were

fined

$50,000 on Monday for allowing an unvaccinated Kyrie Irving into the team's locker room at Barclays Center.

Nearly two thirds (65.7%) of NIL deal spending has come from national brands, with an anticipated first 12-month spend of $380.6 million. Learn how your brand can leverage NIL in 2022 and beyond.*
*Sponsored Content