Gotham FC is adding a legend to its ownership group: two-time Olympic gold medalist Carli Lloyd. The NWSL club announced that Lloyd will also act as a consultant and advisor, working to help boost the club's profile in local, national, and international markets.
Amazon Expands Its Live Sports Offerings with MMA Promotion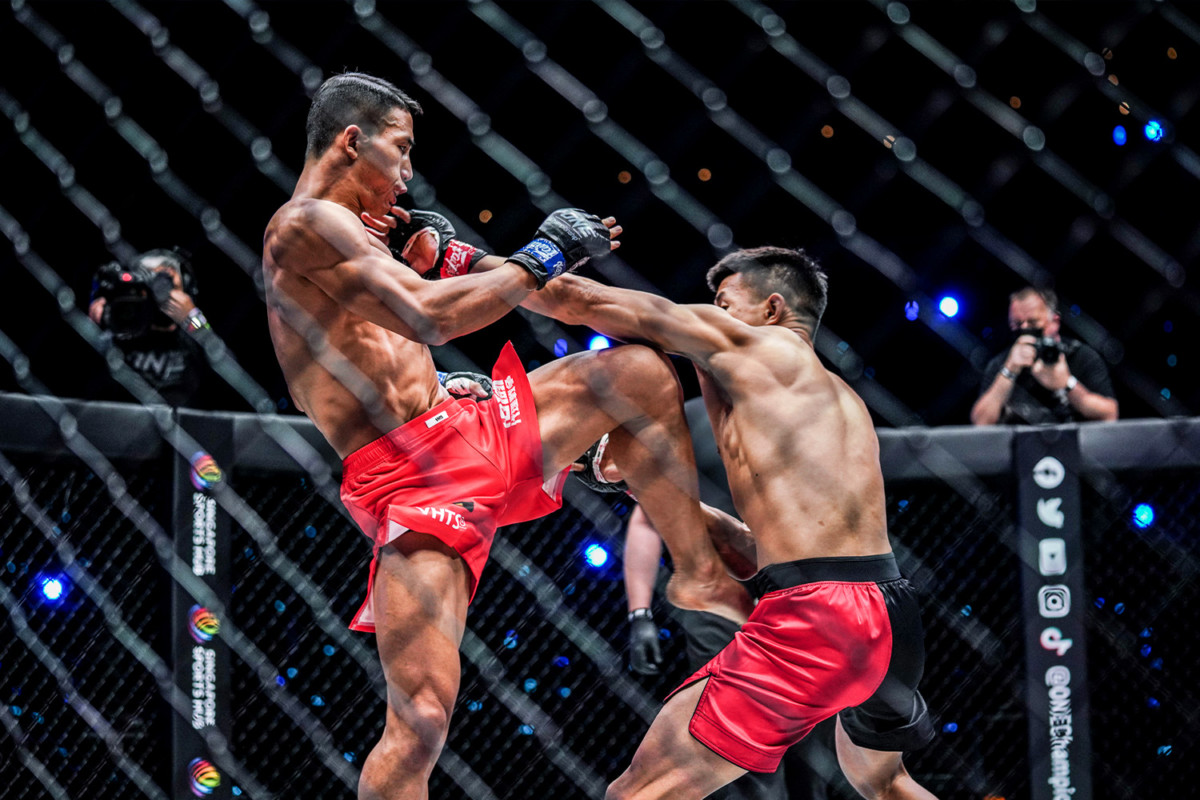 Amazon is continuing to add to its live sports portfolio with a five-year distribution deal with mixed martial arts promoter One Championship.
The deal, which covers the U.S. and Canada, will see Amazon exclusively broadcast at least 12 live One Championship events annually on its streaming service Prime Video.
The pact allows One Championship to compete in the U.S. with rival UFC, which reported its best financial year to date in 2021.
Amazon has been diversifying its live sports offerings with deals across multiple sports and leagues.
In March 2021, it agreed to an 11-year deal with the NFL for exclusive rights to "Thursday Night Football" that will pay the league $1 billion per season.
Two months later, the Premier League agreed to roll over its $7 billion in broadcast deals to 2025, which includes a 20-game package with Amazon.
In June 2021, it signed a three-year deal to broadcast Ligue 1 and Ligue 2 games for $1 billion.
The Seattle-based tech giant is also adding highly regarded talent to its live sports coverage. In March, it hired ESPN college football analyst Kirk Herbstreit and legendary NBC commentator Al Michaels to handle Prime Video's "TNF."
Valuable Investment
In January, Group ONE Holdings, the Singapore-based parent company of One Championship, raised $150 million in a funding round, valuing the MMA promotion at more than $1 billion.
The round was led by Guggenheim Investments and the Qatar Investment Authority, the nation's sovereign wealth fund.
Chiefs Doing Their Homework Before Deciding On Move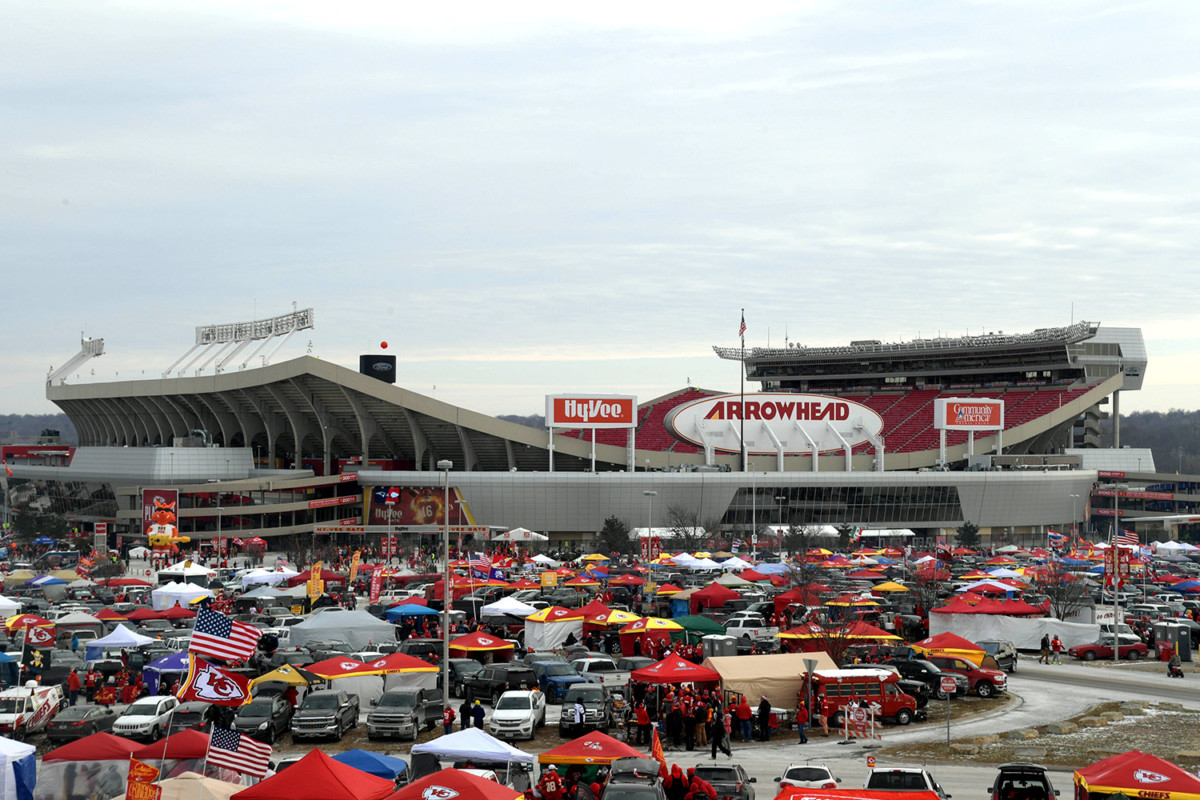 The Kansas City Chiefs aren't moving from Arrowhead Stadium — at least not anytime soon.
At the NFL owners meeting in Florida last month, the idea of the Chiefs moving from Missouri to Kansas was raised, but at Kansas City's Downtown Council annual luncheon, team president Mark Donovan said no decision has been made and asked for patience.
The Chiefs' lease at Arrowhead expires in 2031, and the team is funding a $500,000 study to better understand the current state of the stadium.
"Then, once we've got that study, what could be added to this building to take it 50 more years?" Donavan said. The Cincinnati Bengals recently commissioned a similar study for $375,000, which found that renovations would cost $493 million over the next two decades.
Open to All Options
There are three options on the table for the team, which include staying at Arrowhead, moving somewhere new, or building a new stadium near the current one.
The latter would be possible if the Kansas City Royals, who share Truman Sports Complex with the NFL team, move from Kauffman Stadium. Their lease is also up in 2031.
The Royals have reportedly been eyeing a downtown stadium for years, and Donovan voiced his personal support of the team's potential move on Friday: "Baseball downtown is where it belongs."
Kansas City has called Arrowhead home since 1972 when its $43 million construction finished. Since then, a $375 million renovation was completed in 2010 along with several other smaller projects since.
SPONSORED BY FEVO
Enhance Your Checkout Experience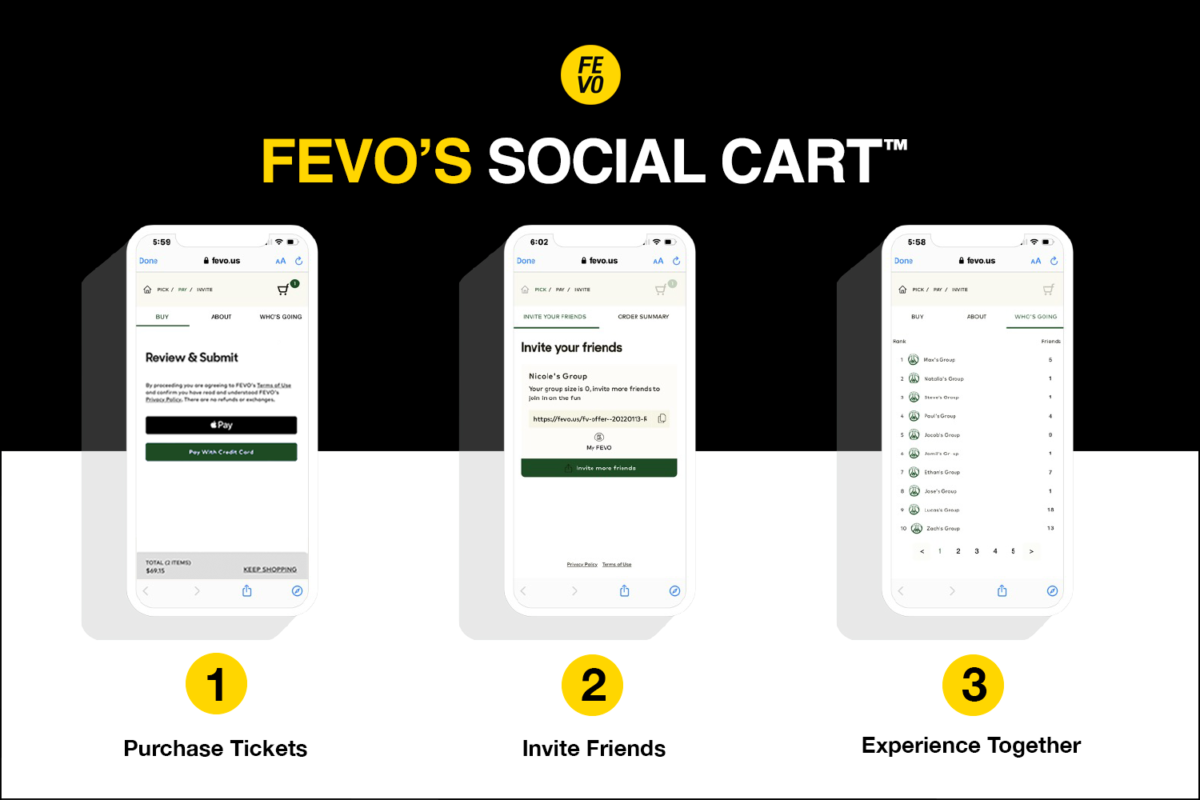 Everyone knows that fans want to spend less time trying to purchase tickets — and more time with friends and family at the game.
With FEVO's Social Cart™, buyers receive a unique, shareable link to encourage friends and family to attend as a group. This gets more eyes on an event and makes it easier for buyers to experience unforgettable moments together.
Sellers can also get creative with offers, like tickets bundled with merch, special fundraising opportunities, or even theme nights — all within a quick, easy, and secure shopping experience that sits directly on their site. Now integrated with Apple and Google Pay, FEVO's mobile-first platform enables your audience to purchase anything, anywhere, anytime.
Click here to see how FEVO can help make a difference in your conversions and ticket sales.
PGA Tour Superstore Leans Into In-Person Retail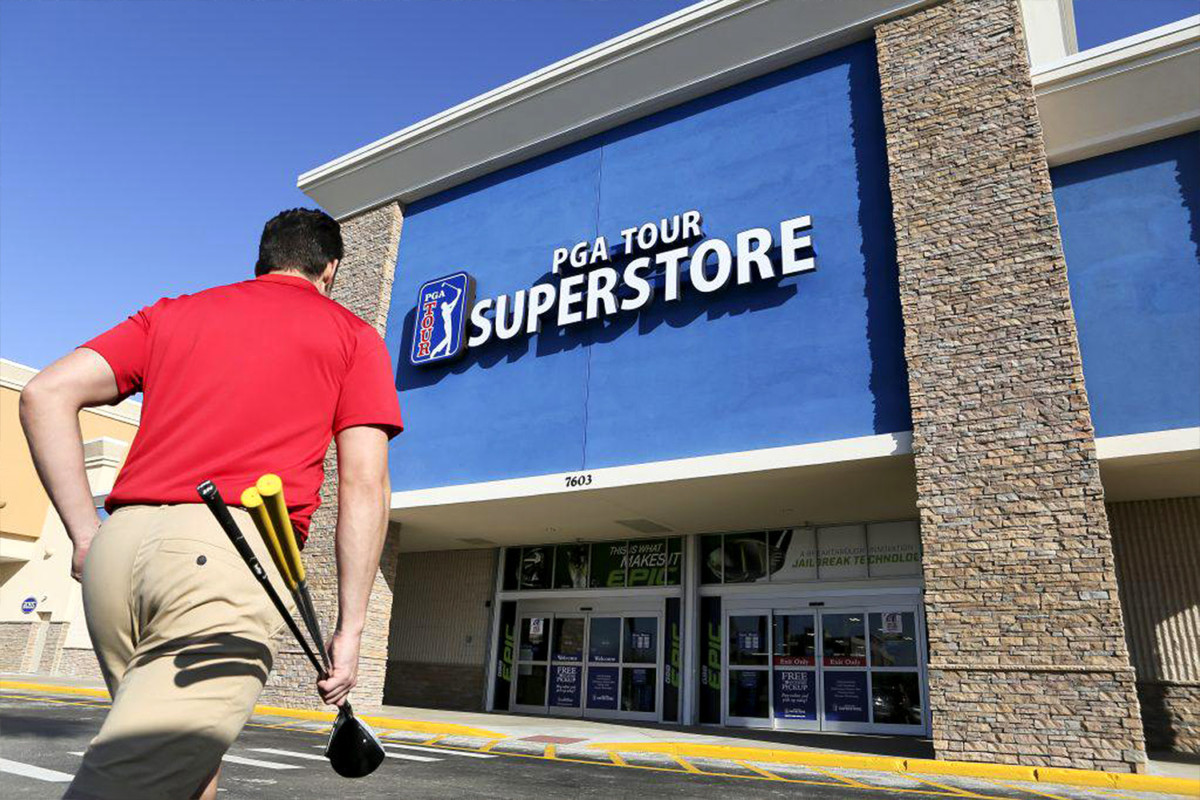 E-commerce accelerated across the economy during the pandemic, but the PGA Tour Superstore is leaning into in-person retail as it charts its growth plan.
Though online retail rose to 20% of the golf equipment and apparel store's sales during the pandemic, "it's shifted back to more like 10 or 15%," CEO Dick Sullivan told Front Office Sports, "which is sort of eye opening because the whole world has changed."
There are 53 locations at present, with plans to grow to 58 by the end of the year.
The brand plans to have 100 stores open across the U.S. by 2026.
Stores opened recently in Philadelphia and Charlotte, with plans to add three spots in California this year.
The company is looking to grow its retail footprint 20-25% annually. "We believe the wheels will start to wobble beyond that point," said Sullivan.
Live Experience
The PGA Tour Superstore offers lessons, putting green, golf technology, and various customizations such as club grips to lure people in.
"We want 85 to 90% of the consumers to come into our stores, because of the experiences that they get," said Sullivan.
The stores also lean more heavily on apparel than many other golf stores, which are more equipment-focused. Footwear sales grew 67% year-over-year in fiscal 2021, and women's apparel sales increased 59%.
Much like the growth in athleisure, Sullivan noted that many people are purchasing golf apparel to wear on a day-to-day basis.
Reebok Owner Eyes Takeover of Popular British Retailer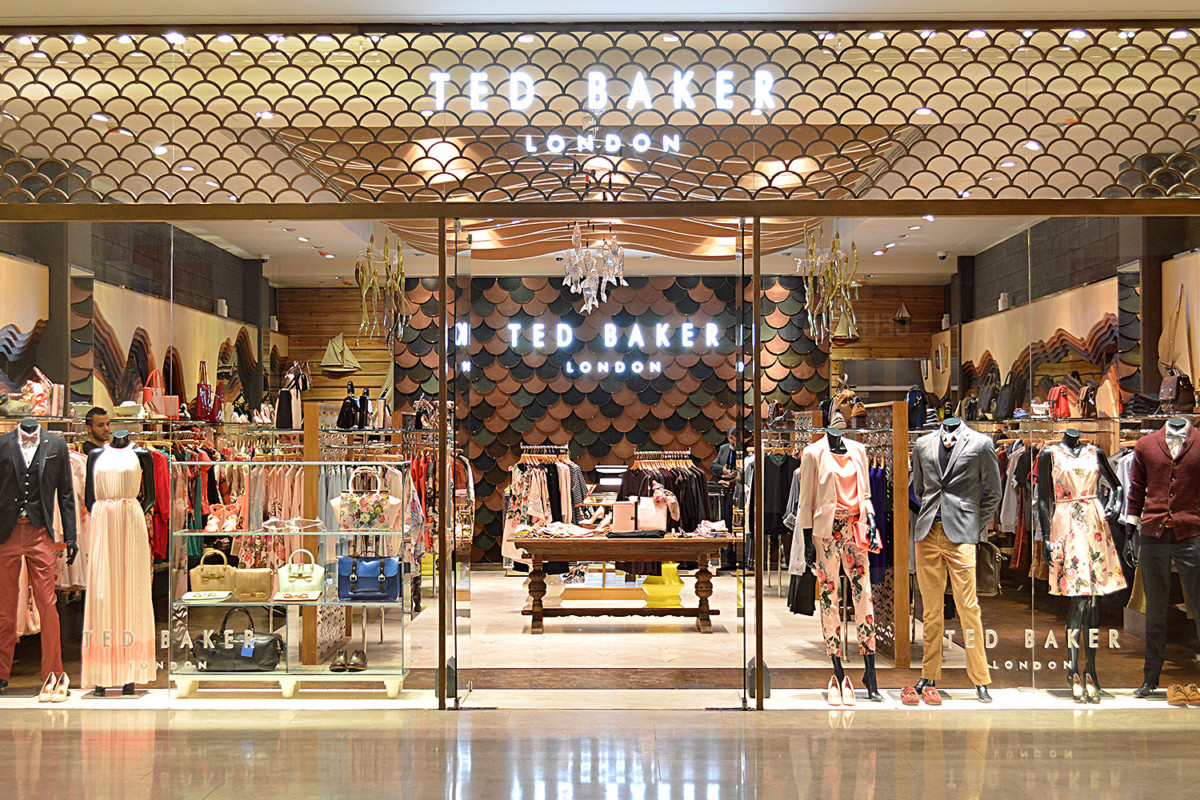 Reebok and Sports Illustrated owner Authentic Brands Group has expressed interest in a takeover bid for British fashion retailer Ted Baker.
Ted Baker has 376 stores worldwide and its own lines of running shoes and athleisure wear for both men and women.
ABG joins a group of investors who submitted non-binding offers for Ted Baker last week. No deal is imminent, but ABG has submitted its bid in order to partake in the formal sale process.
Private equity firm Sycamore Partners has also submitted a non-binding bid.
Sycamore submitted two takeover bids for Ted Baker in March, which got rejected.
Ted Baker rejected the bids because it undervalued the brand at roughly $334 million.
The fashion retailer saw its sales increase 35% in 2021.
Investing in well-established properties is no stranger to ABG, which owns fashion, athletic apparel, and equipment brands Nine West, Prince Sports, Tapout, Volcom, and others.
In January, ABG reportedly purchased a 55% stake in David Beckham's DB Ventures for $271 million. DB Ventures controls the soccer star's deals with Tudor watches and Haig whiskey. In March, ABG completed its acquisition of Reebok from Adidas in a deal valued at $2.5 billion.
Not in Public
In January, ABG canceled its plans for an IPO, according to an SEC filing. Instead, the conglomerate raised money through private sources and is valued at $13 billion after an investment in November 2021 from CVC Capital Partners and HPS Investment Partners.
ABG CEO Jamie Salter has said that the company still plans to go public, but will likely do so in 2023 or 2024.
SPONSORED BY LEARFIELD
Empower Her Influence
What do you know about female college sports fans? How do they show up as fans? Where do they engage? How can you reach them?
Understanding who they are will be critical for schools and brand marketers who want to better engage and build meaningful relationships with this lucrative segment within college sports.
Explore key insights on demographic, behavioral, and consumption preferences that will not only enable tailored engagement strategies, but also support and build community around an important pillar of their fandom – women's collegiate athletics.
Find out how the face of fandom is changing.
One month after Nike reached a new agreement with Vanessa Bryant and the Kobe Bryant Estate, the Swoosh has

released

images of the Nike Kobe 6 Protro "Mambacita." The first sneakers under the renewed partnership represent Bryant's relationship with his daughter, Gigi.

Less than six months after Demaryius Thomas' tragic death, Peyton and Ashley Manning

announced

the Demaryius A. Thomas Scholarship Endowment at his alma mater, Georgia Tech, to aid incoming freshmen from Thomas' home county, Laurens County, Georgia.

Auston Matthews became the

first

American-born player in NHL history to reach 60 goals in one season on Tuesday, and is close to becoming the second U.S.-born player to win the league's MVP trophy.

From the NBA playoffs to the NFL Draft & the Kentucky Derby,

Atmosphere Sports

is bringing sports back to the center.

Learn more

.*
*Sponsored Content