An NFL team will finally get to play in its home stadium in the Big Game. Either way it goes, the Brady and Mahomes empires are set for a major boost.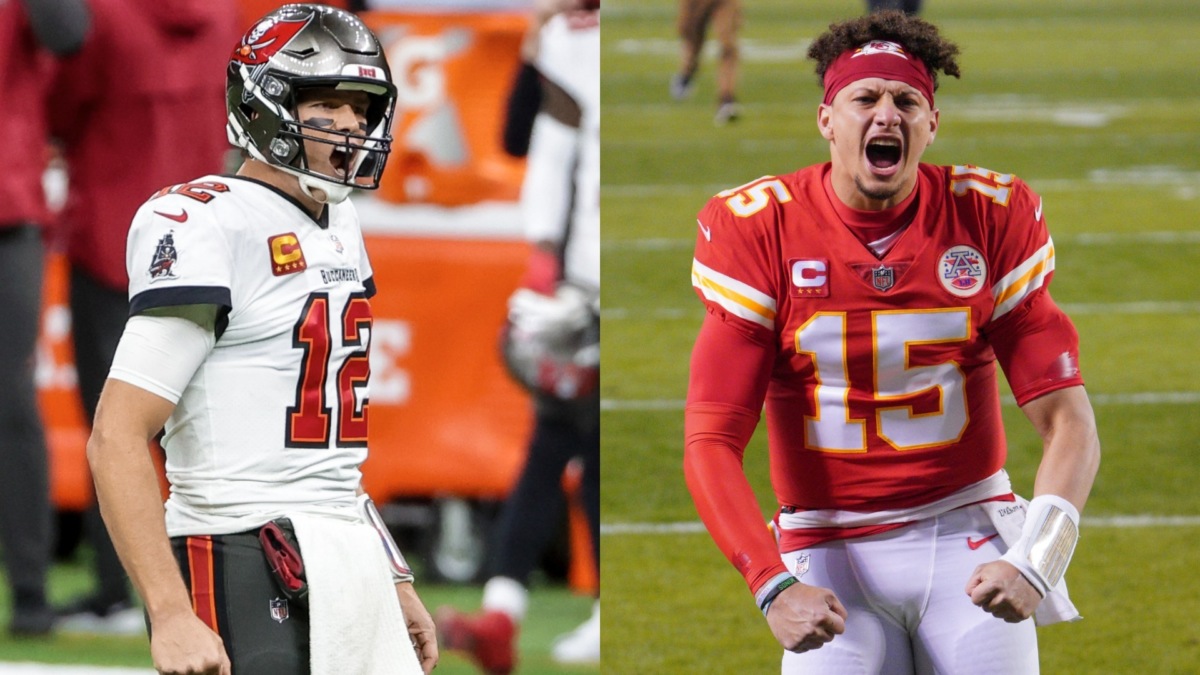 The money always flows for Tom Brady and Patrick Mahomes. Super Bowl 55 is just a bonus.
If he can win his seventh ring, 43-year-old Brady will reportedly double the $500,000 he made just for reaching the title game. He's already pocketed $1.25 million in incentives this postseason.
Brady's more than $260 million in career on-field earnings is amplified by his off-field ventures:
Since joining the Tampa Bay Buccaneers, he's opened a Tampa retail location for his TB12 wellness brand and tapped licensing company IMG to help expand the business globally.
He struck a long-term deal to make Fanatics his exclusive memorabilia distributor.
He also founded media companies 199 Productions and Religion of Sports.
Mahomes, meanwhile, is only 25 and signed the largest contract in NFL history last offseason — a 10-year, $503 million deal with the Kansas City Chiefs.
He has since expanded his own business portfolio by buying into the Kansas City Royals, recovery tech company Hyperice, fitness tech company Whoop and sports nutrition brand BioSteel.
Mahomes and Brady also had the two best-selling NFL jerseys in 2020.
A Super Bowl First: Adding to the intrigue, the Bucs will play for the Lombardi Trophy on their home field.
Raymond James Stadium will allow 22,000 fans on Feb. 7, about one-third of its normal capacity. Of those spots, 7,500 will be complimentary seats for health care workers.
The Big Game will cap an NFL campaign that saw approximately 1.2 million fans in attendance during the regular season, down from its usual 17 million or so.
Tickets for the general public are going for no less than $9,000 on the secondary market.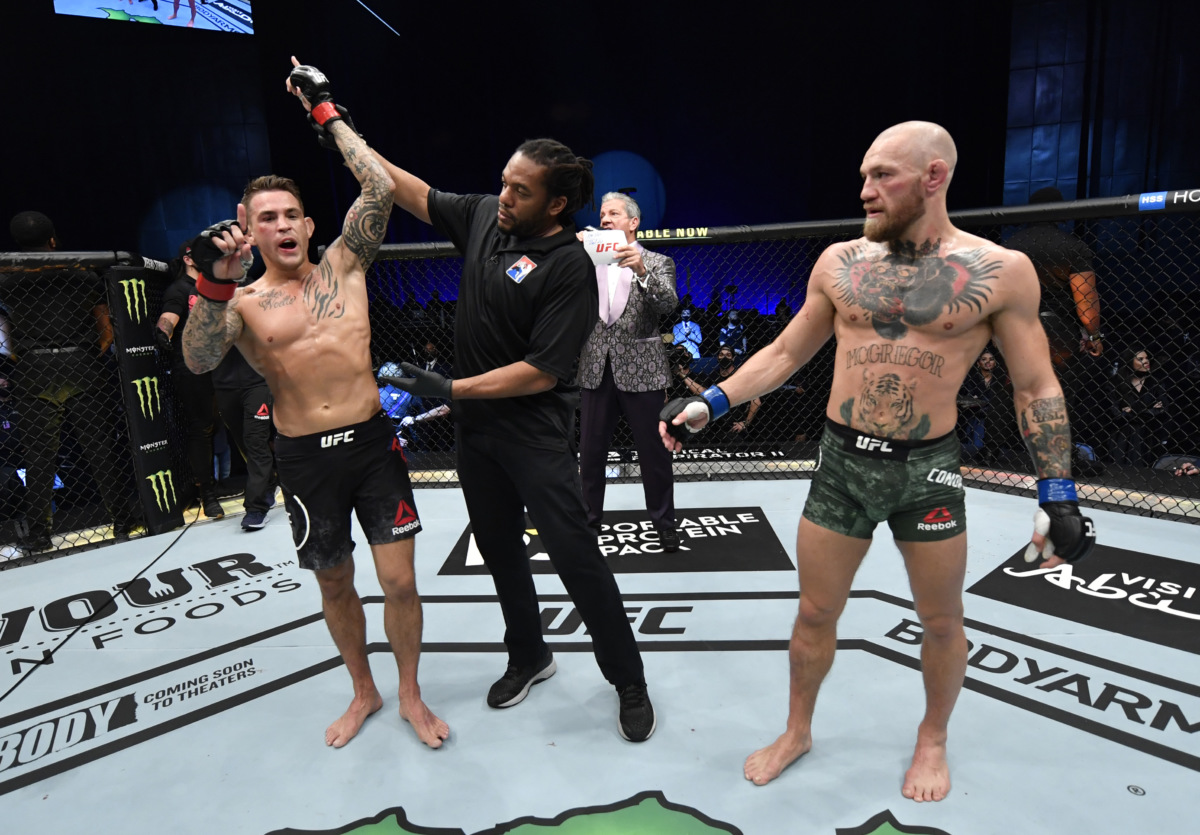 Sportsbooks won big on Dustin Poirier's Saturday night upset by second-round TKO.
Conor McGregor was a consensus favorite heading into the UFC 257 main event. As the majority of money flowed in on the Notorious One, his price rose from -190 to -310 at BetMGM.
Poirier was around a +270 underdog and +650 to win via knockout. Only 8% of the money at DraftKings was on Poirier when the fight started.
A "Yes" bet on a McGregor win in a minute or less received 95% of tickets and 99% of money. Just 1% of round prop betting was on a Poirier win in Round 2.
"It was a massive win for us," a PointsBet spokesman told Darren Rovell. "About as big a single event win as you see." The company added that it had zero big bets on Poirier.
Biggest wins of the night, per Rovell:
A $200,000 bet on Poirier at William Hill netted $540,000
A $100,000 bet on Poirier at BetMGM netted $270,000
Biggest losses:
$209,500 bet at BetMGM on McGregor
$188,000 bet at FanFuel on McGregor
McGregor, even in defeat, will bank $5 million in salary off the fight. His cut of the projected 1.5 million pay-per-view sales will lift his earnings to an estimated $20 million
Poirier netted a career-high $1 million purse, plus his cut of PPVs, and a $50,000 bonus for winning.
SPONSORED
"Ultimate Buy" on this Streaming Stock

Research firm PwC anticipates revenue from media and entertainment will reach an estimated $2.6 trillion by 2023.
With Netflix reaching $20 billion in revenue in 2019, that still leaves a possible $2.58 trillion left over. The stock experts at The Motley Fool feel that they may have found the stock that may make up part of that difference.
The Motley Fool's Stock Advisor Service has issued an extremely rare "Ultimate Buy" alert for one stock that's playing a massive role behind the scenes in the streaming world.
Learn More and sign up for Stock Advisor
After suffering a highly publicized decline in ratings during last season's bubble games, the NBA is on the path to recovery.
NBA viewership across TNT, ESPN and ABC through MLK Day (27 games) is up 34% vs. the comparable number of games during the 2019-20 season.
The average game is now reaching 2 million viewers vs. 1.49 million in the previous season, according to Nielsen Media Research released by the league on Friday. 
Viewership hit rock bottom last fall, when the 2020 NBA Finals saw a 51% decline from the year before, with Games 1, 2, and 3 ranking as the least-watched Finals games on record.
Highlights of this NBA season's viewership spike:
TNT's Opening Night doubleheader was the most-watched Opening Night since 2017, averaging 2.9 million viewers.
Overall, the league had its most-watched opening week since 2012 with an average of 3.4 million viewers, up 67% from last year's opening week.
TNT's MLK Day tripleheader averaged 1.73 million viewers, up 32% from last January's tripleheader.
Annual subscriptions for the all-access NBA League Pass package start at $150 — a cost that has not been prohibitive to its success. The NBA says League Pass viewership is up 46% from last season.
The New Wave of NASCAR Ownership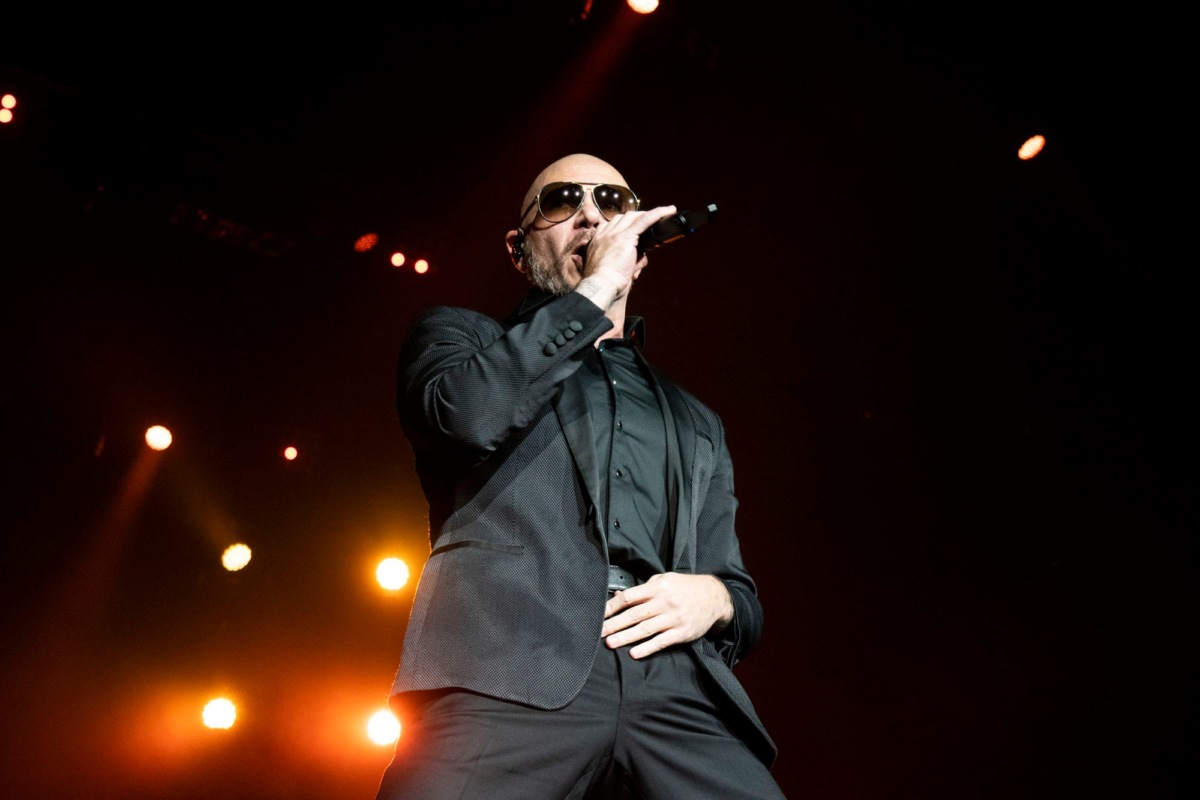 Entertainment and sports moguls are flocking to NASCAR.
Earlier this month, Grammy-winning artist Pitbull announced that he was joining Trackhouse Racing Team as a co-owner alongside former driver Justin Marks. The team is set to compete in its first race at the Daytona 500 in February.
23XI Racing will also make its debut at the race, with Bubba Wallace as its driver. Michael Jordan partnered with Denny Hamlin to form the team last September.
Floyd Mayweather's The Money Team Racing is reportedly expected to debut at some point in the 2021 season as well. 
Now, Scott Borchetta, president and founder of Big Machine Label Group, is expanding his empire with a new NASCAR Xfinity Series team.
Borchetta works with country music superstars like Florida Georgia Line and Lady A — and had a recent dispute with former signee Taylor Swift over the ownership of her master recordings. Outside of music, NASCAR is a long-standing passion for the founder.
"I've always been involved in racing, it's a part of my DNA," said Borchetta. "Whether as a competitor, a fan or a sponsor, racing is a constant in my life and is a part of our Big Machine culture."
SPONSORED
Hands-On Learning Opportunities At Sacred Heart University
At SHU's Pioneer Performance Center Professor Matthew F. Moran is training the industry's next generation of physical therapists and exercise scientists.
Physical therapists and exercise students learn skills and methods such as gait analysis and get to see them applied to professional Olympic level athletes. The vast majority even move on to pursue their doctorate degrees. Read on to learn more.
The Miami Heat will use COVID-19 detection dogs at AmericanAirlines Arena to screen fans who want to attend games. The team is expected to host a limited number of season ticket holders at its Jan. 28 game for the first time this season. 

University of Michigan athletics will be suspended by the state health department for up to two weeks due to confirmed positive test results for a variant of COVID-19.

The Detroit Lions are reportedly expected to hire Anthony Lynn, former Los Angeles Chargers head coach, as their new offensive coordinator. The team is also expected to part ways with longtime quarterback Matthew Stafford. 

Veteran NFL tight end Greg Olsen announced his retirement and will join Fox as a color analyst. He has previously worked for the broadcaster calling NFL and XFL games.