Alex Rodriguez looks for hotel investments, Apple is working with gyms, British sporting goods store makes U.S. splash, and consolidation hits the soccer content industry.
After striking out on a New York Mets ownership bid, former Yankee Alex Rodriguez is joining Miami-based private equity firm CGI Merchant Group to invest in hotels.
The new investment fund looks to raise $650 million to acquire and develop hotels as the travel and tourism industry recovers from the COVID-19 pandemic. Maverick Commercial Properties is also on board with the venture, which will develop properties with Hilton Worldwide.
"We believe we can acquire assets that are strategically positioned to be in the top-performing percentile once restrictions are eased," said Rodriguez, who will also invest personal money into the fund.
Hotel Industry Outlook:
Year-to-date hotel sales volume down 84% year-over-year as of October
Sale prices, however, are down just 3.3%
First week of December occupancy down 38% compared to 2019
Hotel executives don't expect recovery to 2019 numbers until 2023
The fund's first investment, back in June, was the 129-room Gabriel Hotel in Miami. Miami, Seattle and New York City are focus markets, but investments across North America and the Caribbean will be considered.
This isn't Rodriguez's first real estate play. He launched his own real estate investment company in 2003 and has acquired more than $800 million worth of property across the country since.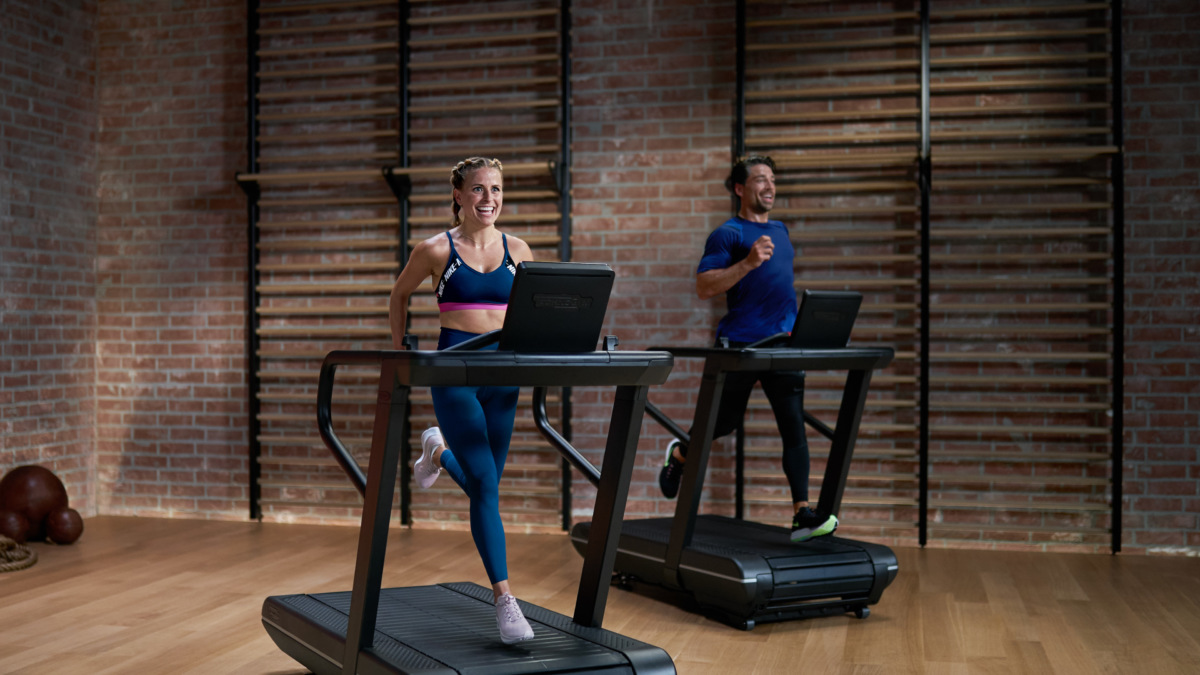 Apple Fitness+ might not be the connected home fitness disruptor it was thought to be.
The new offering, which launched this week, isn't designed to replace gyms. In fact, Apple appears to be embracing gyms:
Life Time will offer a free Fitness+ subscription to its nearly 2 million members later this month
Apple executives expect users to take Fitness+ to gyms for workouts that require equipment they don't have at home
"Apple Fitness Plus brings additional best-in-class content and variety to the ever-growing digital and omnichannel wellness programs, services and content we provide our members," Life Time Founder, Chairman and CEO Bahram Akradi said in a statement.
Apple may see an opening for more gym collaborations that aren't attractive to Peloton, Tonal and Lululemon-owned Mirror, whose equipment and services are viewed as head-to-head competitors with brick and mortar fitness facilities.
The company's online Fitness+ page includes links to purchase workout equipment from brands like Life Style, Rogue and TechnoGym.
Fitness+ costs $9.99, but Apple is currently offering up to a 90-day free trial for some users.
In March, Peloton extended its free 30-day digital membership trial to 90 days — it's seen paid subscriptions grow 382% year-over-year, according to the company's last quarterly statement released in November.
SPONSORED
Get Into Real Estate With Fundrise

Between the eye-opening historical returns and the opportunity to invest in something other than stocks and bonds…it seems like a no-brainer.
Without a small fortune or having to pay high hidden fees, getting in the game can be hard. That's because private real estate was historically only available to institutional investors.
Then Fundrise changed, well…everything. They combine state of the art technology with in-house experience, to bring this once unattainable world right to you.
Their team has already transacted on more than $4.9 billion worth of real estate, and delivered 8.7%–12.4% average annual returns since 2014.
(Here's all the legal jargon we know you love reading)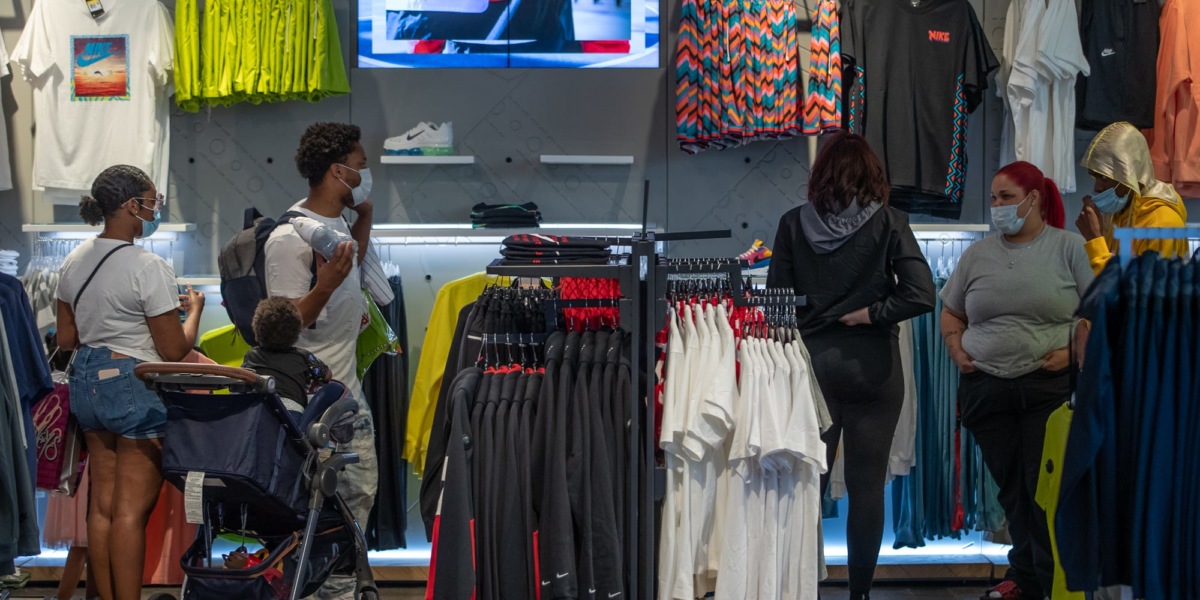 British sportswear retail giant JD Sports is strengthening its foothold in the U.S.
The company has acquired San Jose, Calif.-based retailer Shoe Palace for $325 million, in a move it says will increase its appeal among Hispanic and Latino customers.
JD Sports first entered the U.S. market in 2018 by acquiring shoe and apparel retailer Finish Line for $558 million.
Founded in 1993, Shoe Palace has 167 stores across the U.S — the majority are in California. It's operated by four brothers, who get a 20% stake in JD's U.S. business in the deal.
The Mersho brothers will continue to manage Shoe Palace, but JD's U.S. team will "share ideas and best practices" starting next year.
Shoe Palace's revenue totaled $435 million last year, when the market for new sneakers in the U.S. was estimated to be worth more than $21 billion.
Soccer Content Consolidation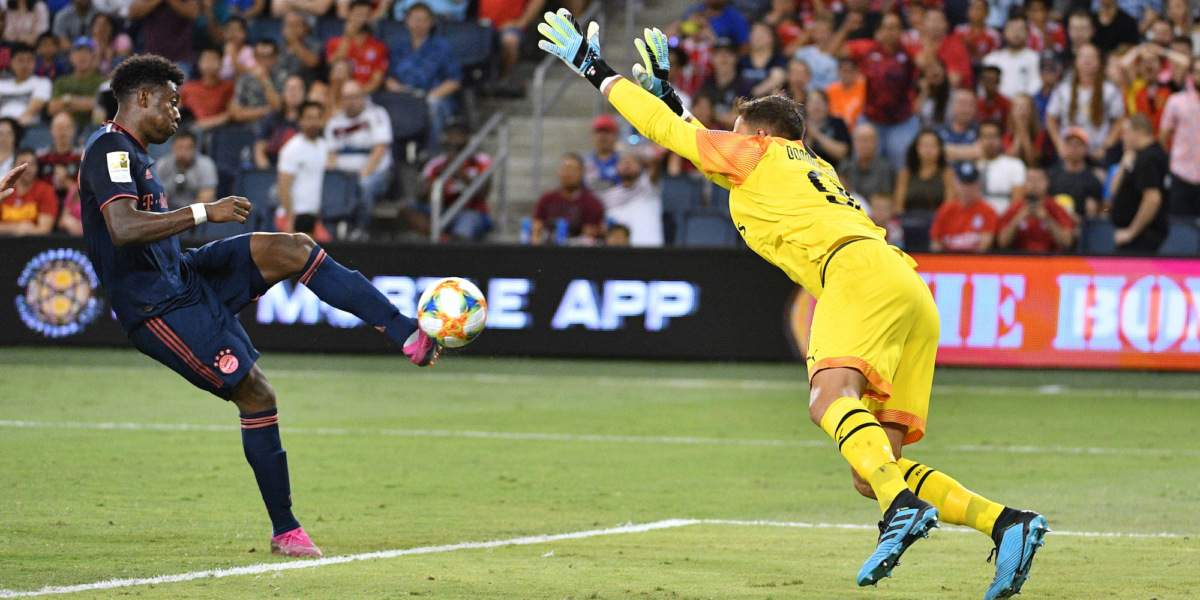 A pair of European soccer content rivals will join forces in OneFootball's acquisition of Dugout in a cash-and-stock deal.
OneFootball raised $61 million to finance the deal and future investments. The companies produce soccer content ranging from game clips to training videos.
A Tale of Two Soccer Content Companies
OneFootball: Launched in 2008, creates content for rights holders that reaches 70 million fans across the globe
Dugout: Founded in 2016 by 10 of Europe's largest soccer teams including Arsenal, Bayern Munich, FC Barcelona and Juventus
What the clubs are saying: "OneFootball will be a relevant worldwide platform, partially owned by the clubs. It will be good to be not just a passenger on the train," said Stefan Mennerich, Bayern Munich's director of media, digital and communication.
The merger comes as teams and broadcasters continue to look for ways to provide auxiliary content for fans beyond game day — especially in soccer. In November, U.K.-based Eleven Sports bought soccer streaming company MyCujoo.
Major stakeholders see the power in soccer content:
Actors Ryan Reynolds and Rob McElhenney purchased England's Wrexham AFC with plans for a "Hard Knocks"-esque documentary series.
Amazon and Netflix have documentary deals with other English teams including Manchester City, Tottenham and Sunderland.
SPONSORED
The Importance of the Secondary Ticket Market
Secondary ticket sellers have been a part of the sports world since the earliest days of live events. Just like with data from direct sales, it behooves sports organizations to understand the secondary ticket market to the best of their ability.
Since 2018, information from the secondary market has increased the overall marketable universe of StellarAlgo partners by an average of 65%.
In their latest blog post, the team at StellarAlgo dives into what your organization and your ticketing staff needs to know about how today's sports fans are interacting with the secondary market.
The latest turn in the dispute between Washington Football Team majority owner Dan Snyder and the franchise's three co-owners remains largely under seal in a federal court located in Maryland, while Snyder and the NFL aim to get the case sent back to an arbitrator.
ESPN's top men's college basketball announcer Dan Shulman has plunged full-tilt into a season unlike any other with on-air partner Jay Bilas. Front Office Sports asked the 53-year-old Toronto native if he thinks this men's college basketball season will reach the finish line.
Leading up to their respective seasons, college football and NFL pass catchers had to find a way to get reps in. The solution for many? A new robot QB backed by investments from George Kittle and Hunter Henry.
Would you pay for a digital fitness subscription and a gym membership?
Tuesday's Answer
20% of respondents have hunted in the past 12 months.