How much would you pay for a jersey with a hole in it? MLB has released an apparel collaboration with Off-White featuring the brand's signature "meteor holes." Hats are going for $260, while a jersey will cost $1,030. T-shirts ($355) and hoodies ($630) are also available.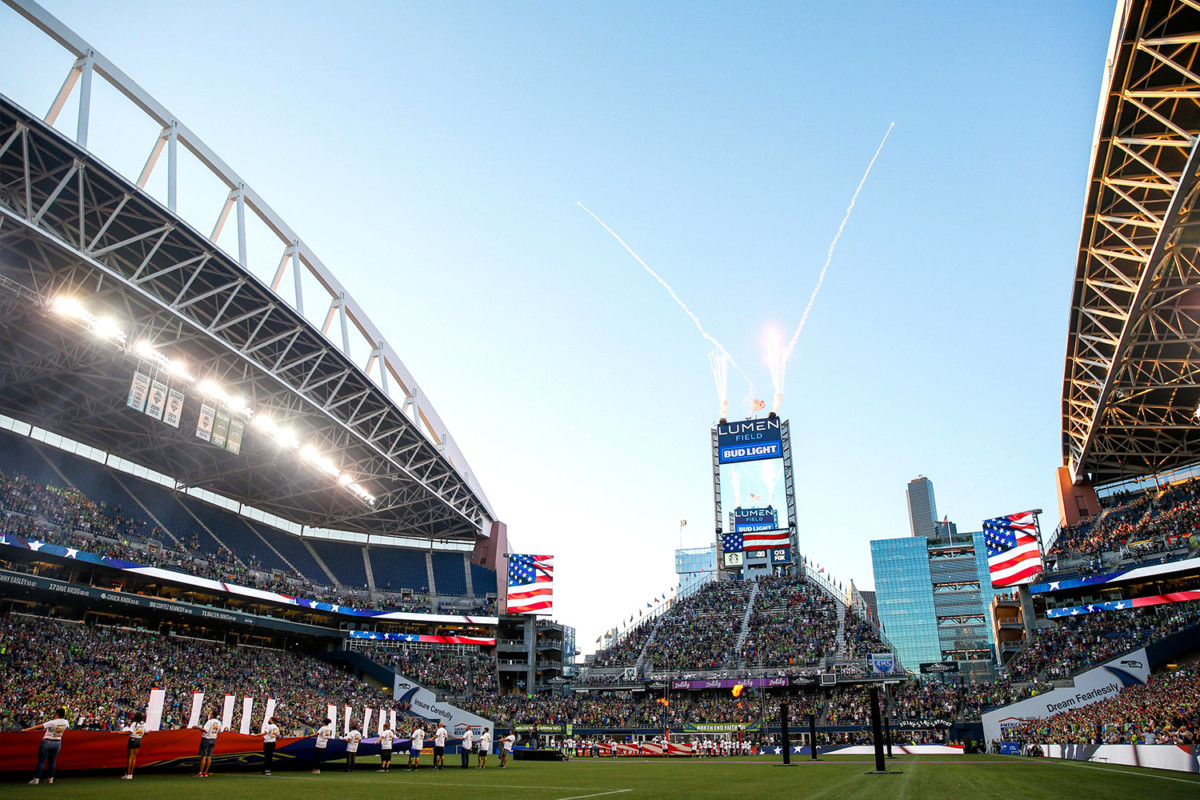 On Thursday, FIFA announced the full slate of cities that will host the 2026 World Cup, selecting 16 among 22 contenders in the U.S., Mexico, and Canada.
The U.S.-based hosts include the country's largest cities, as well as some mid-sized sports hubs. The world's biggest sports tournament is coming to:
Atlanta
Boston
Dallas
Houston
Kansas City
Los Angeles
Miami
New York/New Jersey
Philadelphia
San Francisco/Bay Area
Seattle
Every U.S. bidder other than Orlando pitched the use of an NFL stadium.
Toronto and Vancouver made the cut, as did Mexico City, Guadalajara, and Monterrey. Mexico will be the first country to host the World Cup three different times. This will be Canada's first time hosting.
The U.S. will host 60 of the 48-team tournament's 80 games, including every game from the quarterfinals onward.
A 2018 study by The Boston Consulting Group claimed that the 2026 World Cup would bring an economic impact of $5 billion to North America, or $3 billion to $4 billion after factoring in investments required for playing facilities and the expected surge in tourism.
Missing the Cut
FIFA had more contenders than available slots, necessitating cuts from the list of applicants, including Cincinnati, Nashville, Denver, Orlando, Edmonton, and a joint bid between Baltimore and Washington, D.C.
SPONSORED BY TECHSTARS
One-Zero Sports & Entertainment Venture Summit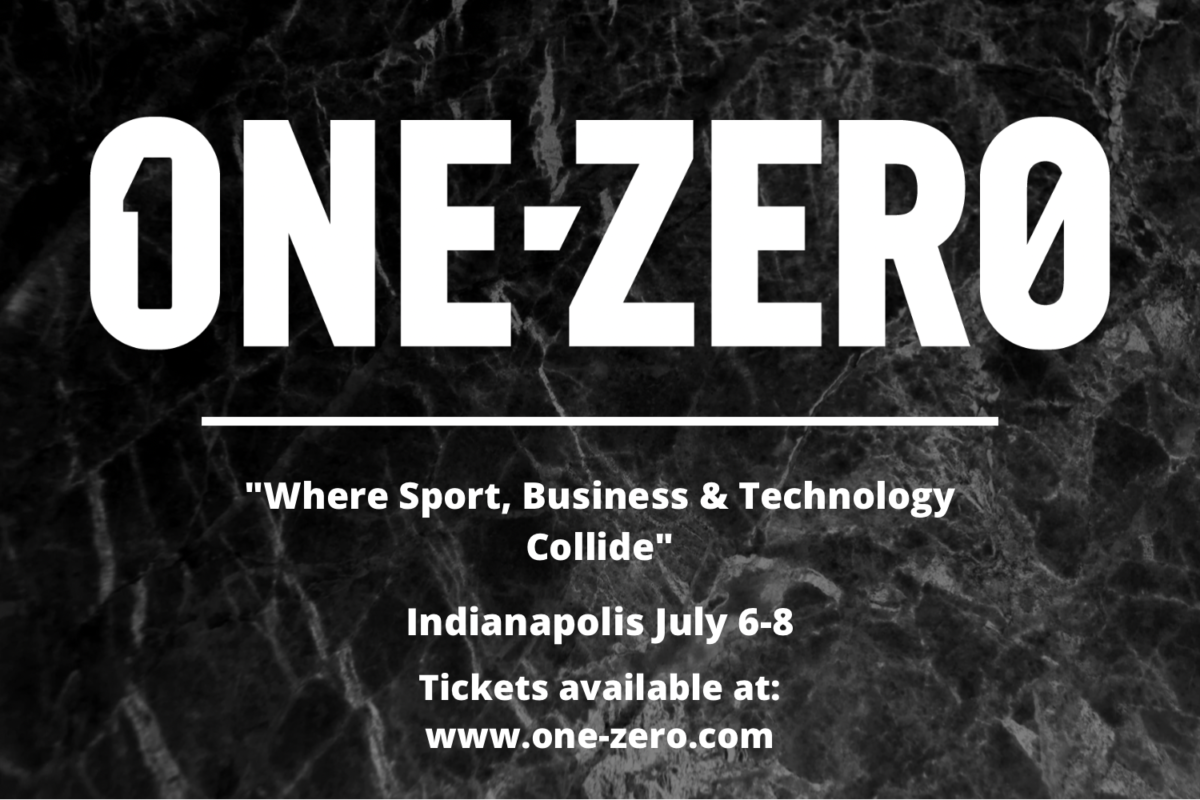 The premiere sportstech event of the summer is almost here – focused on venture capital, high growth startups, and disrupting trends in areas like sports media, connected fitness, sports betting, fan engagement, ticketing, and more!
Join Techstars on July 6-8 in Indianapolis for The One-Zero Sports & Entertainment Venture Summit.
Each session will feature top sports venture capitalists and founders who are investing and building within sportstech categories. The VC's include Ian Doody at PowerHouse VC and Edward King at Acies, among others. Founders include Jeremy Levine at Underdog, Khalil Zahar at Fight Camp, NBA All-Star and entrepreneur Baron Davis and more.
The summit will also include the 2022 Techstars Sports Accelerator Demo Day, powered by Indy. Each ticket includes access to panels, fireside chats, demo day pitches, VIP networking sessions, food, and drinks.
A 100-year-old antitrust exemption that has helped shape Major League Baseball is coming under scrutiny.
The Department of Justice has asked the U.S. District Court in New York to limit MLB's antitrust exemption, which has been in place since 1922.
The "statement of interest" filing — in which the department weighs in on a case as neither plaintiff nor defendant — concerned a suit brought by three minor league teams. The teams were among 43 that lost their MLB affiliation in 2020.
MLB asked that the suit be thrown out, citing the antitrust exemption. The Department of Justice asked the court to "define the exemption narrowly."
Should the exemption be cut back, MLB teams could move to different cities without input from the league.
Minor league players could explore other playing opportunities, which advocates argue would pressure teams to improve wages and living conditions.
Federal legislation has been introduced this year to remove MLB's exemption, which is unique among U.S. sports leagues.
Minor Matters
The New York Mets are in talks with state representatives and advocacy groups on improving wages and conditions for their minor league affiliates, all of which play in New York State.
Sen. Jessica Ramos, whose district includes Citi Field, wrote a letter to Mets owner Steve Cohen calling on the team to pay weekly salaries year-round, cover or provide in-season housing and meals, cover the cost of offseason training, and adjust salaries based on the cost of living in certain areas.
The University of Miami is facing an inquiry by the NCAA regarding NIL deals involving the school's athletes.
The NCAA has conducted interviews with those involved with Miami athletics, including Miami booster and billionaire John Ruiz — who pledged to spend at least $10 million on NIL deals.
Ruiz has signed 115 athletes to NIL pacts, with the majority being Miami students.
He has already built an NIL payroll that is roughly $7 million.
The inquiry is believed to be the first serious inquiry into a college athletic department since the NIL era began in July 2021.
The NCAA's probe into Miami and Ruiz is the result of a broad set of rules governing NIL deals that continue to be updated since being enacted last July.
The guidelines prohibit deals from being used as recruiting inducements or forms of pay-for-play — including deals from boosters and their collectives.
Ruiz's involvement in a potential NIL violation comes after two of his companies — healthcare application LifeWallet and Cigarette Racing Team — secured a two-year, $800,000 endorsement deal with Nijel Pack, a men's basketball transfer from Kansas State.
What's Next
Ruiz believes that the NCAA's inquiry will show no signs of NIL violations. "I'm extremely comfortable with what we are doing," Ruiz told Sports Illustrated. "I have nothing to hide."
Others, like the SEC Network's Paul Finebaum and AL.com's John Talty, have said they believe the NCAA will continue its previous mode of operation by delivering little to no enforcement.
FRONT OFFICE SPORTS EVENTS
The Future of Women in Sports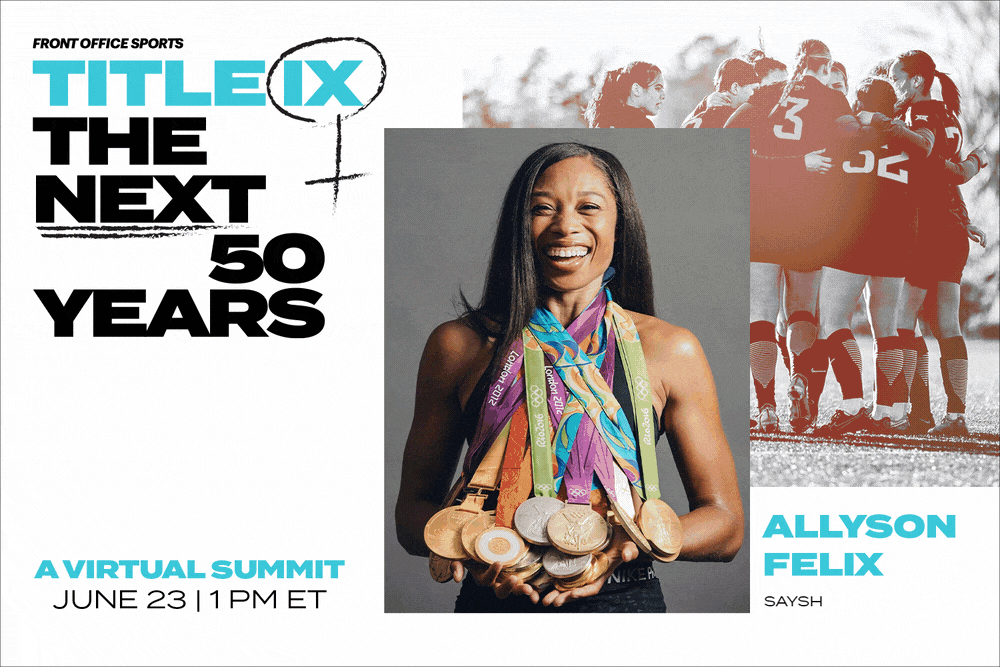 The passing of Title IX in 1972 had an immediate impact on the sports world – the lasting impact however, has proved to be far greater. Women's sports have not only grown at the college level, but at the professional level as well.
To celebrate this historic moment, Front Office Sports will host a virtual summit featuring intimate conversations with some of the most influential female athletes and business leaders. Discussions will include: 
What It Means to Be Bold and Brave: A Candid Conversation with Allyson Felix: Olympian, Activist and Entrepreneur

NIL and the Road to Equity for Women in College Sports

Trailblazing Pros on Breaking Barriers

UCLA's Reilyn Turner on the Collegiate Athlete Experience

In the Huddle with Bucs' Coach Lo
Check out the full agenda and reserve your spot now!
Conversation Starters
Conversation Starters