I'm Mark Lelinwalla, longtime New York City-based journalist. Ahead of WrestleMania 39, I take you through India's growing pipeline of talent to WWE — something that hits home for me, as I'm Indian-American and my family is originally from Mumbai. It's funny that Jinder Mahal's finishing move is the "Khallas" because the word means finished or done and my mom would use it for everything from the orange juice container being down to the last drop to reacting to the WWE Superstars that my brother, cousins, and I would watch on Saturdays.
How The Talent Pipeline in India Could Be Key To WWE's Future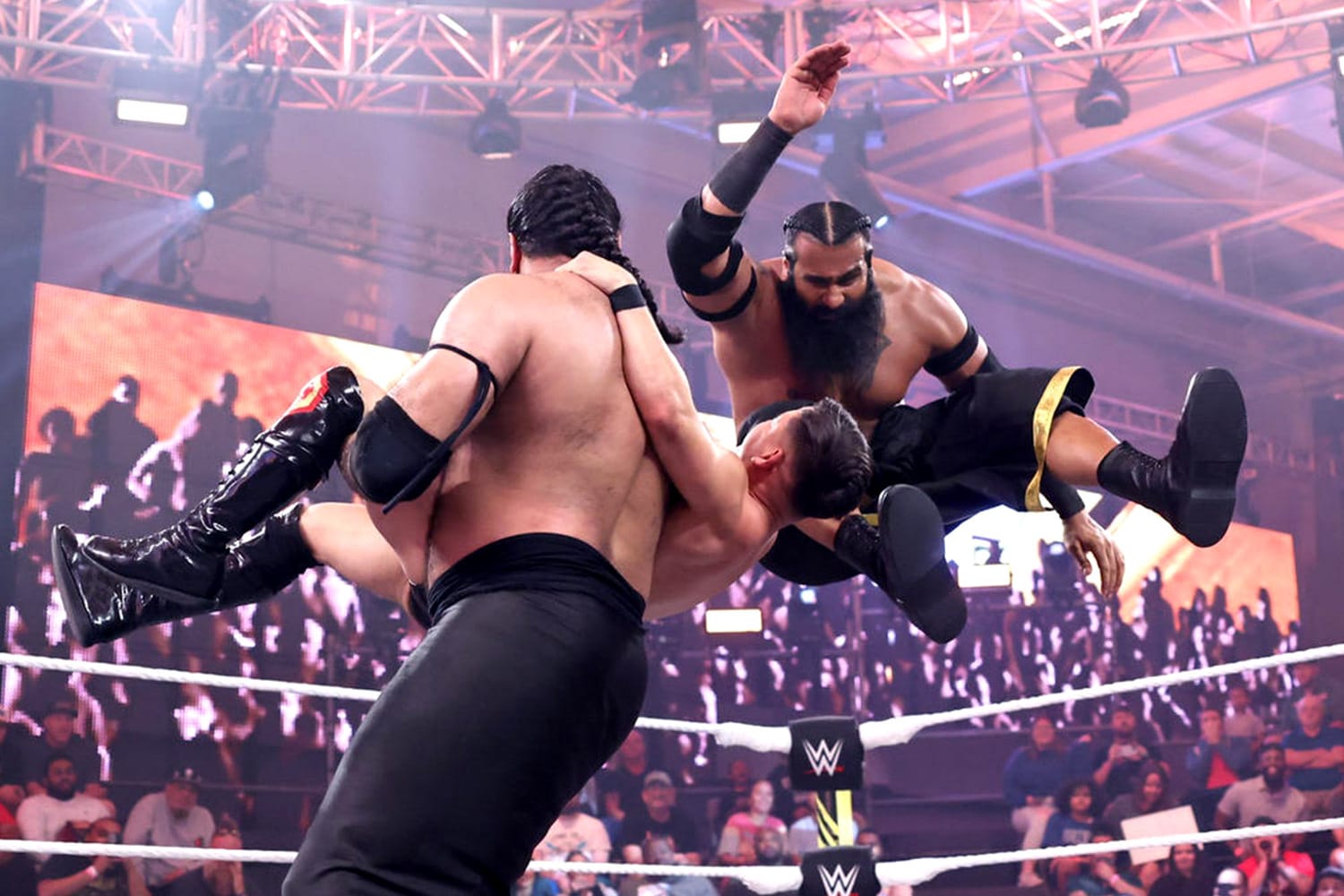 "WrestleMania Goes Hollywood" this weekend as Roman Reigns vs. Cody Rhodes headlines pro wrestling's biggest two nights of the year live from Los Angeles.
Despite a handful of active Indian wrestlers on the WWE roster, none are featured on the WrestleMania 39 card Saturday and Sunday — something that the likes of Jinder Mahal, Shanky, Veer and Sanga, and their fans, want to see changed for WrestleMania extravaganzas in the near future.
They talked to me about what it will take to feed India's promising pipeline of talent to WWE and how their infusing of the country's culture without forced exaggerations could help cultivate a fever in pro wrestling that rivals cricket.
The numbers to support India being the next hotbed of wrestling talent are there. Now, it's about building toward the boom.