Welcome to FOS College, where we're pretty sure that after winning the national championship, yes, Nick Saban can hear you now.
In this week's edition:
Reflections on bowl season with executive director Nick Carparelli

How the NCAA's postponement of the NIL vote impacts athletes and NIL companies

What you need to know from Mark Emmert's State of College Sports speech
– Amanda Christovich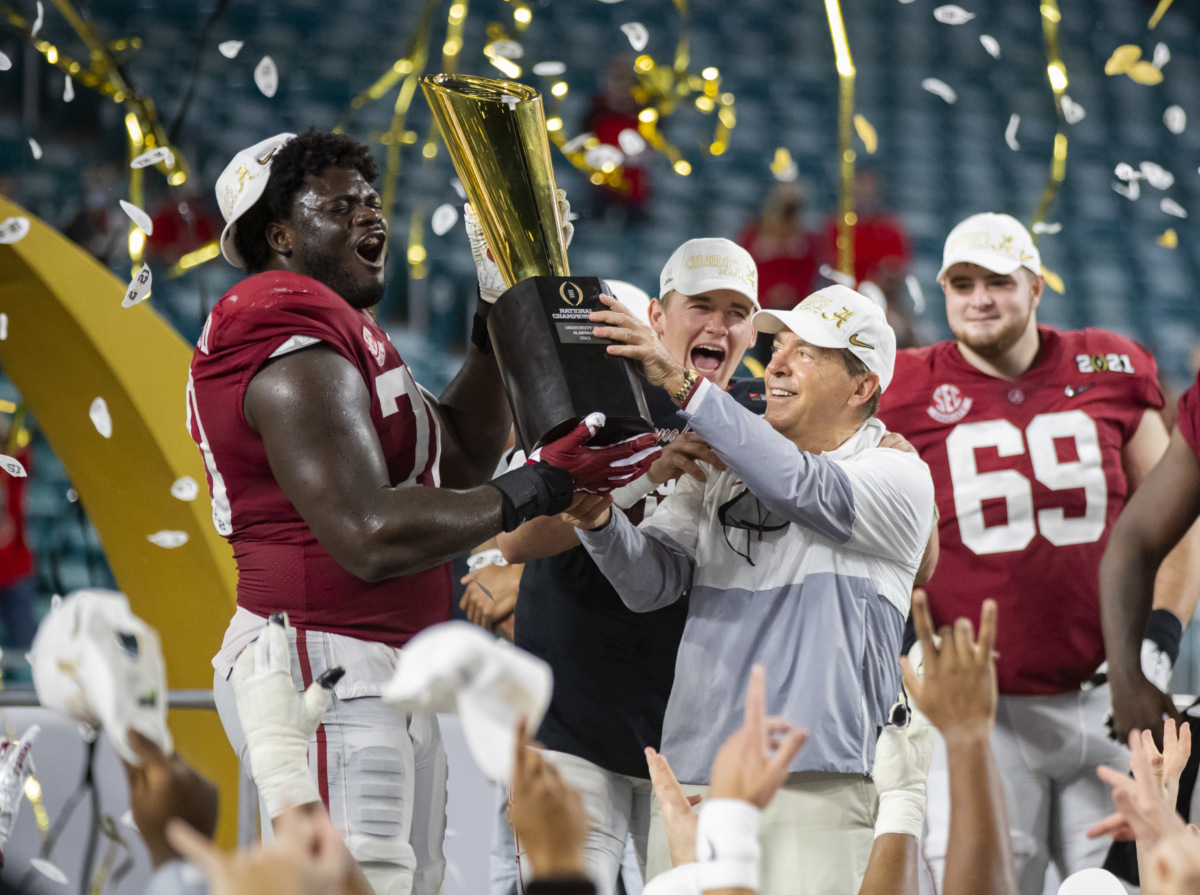 The confetti falling at Hard Rock Stadium Monday night marked the conclusion of a tumultuous bowl season.
In all, 50 teams participated in 25 bowl games, while more than a dozen were canceled due to COVID-19.
"There wasn't a week that went by in the regular season that there weren't delays, postponements, cancellations," Bowl Season Executive Director Nick Carparelli told FOS. "We would've been naive to think that wouldn't be the case in bowl season."
Financial Ramifications
Drops in ticket revenue due to COVID-19 capacity limitations had devastating effects. Carparelli noted that contracts for every bowl, including those for the College Football Playoff, were rewritten due to the pandemic.
He explained how financial outcomes vary for each bowl given their unique contracts:
Some bowls "may have made a little bit of money," while most others broke even.
For bowls canceled early, committees likely had to dip into their reserves.
For bowls canceled at the last minute, committees suffered the most in his estimation. "They invested everything into having this year's game," Carparelli said. "Those games will undoubtedly have to go into their reserves to pay their bills, and in order to continue the game next year."
To Play or Not To Play
Team opt-outs contributed heavily to cancellations. The Independence Bowl, for example, was scrapped after its committee couldn't find an eligible team willing to play Army. The Black Knights ultimately replaced Tennessee in the Liberty Bowl against West Virginia.
Entire teams voted to opt out of bowl season in order to rest and see family, often for the first time since the start of the emotionally and physically grueling pandemic season.
But did some departments forgo bowl appearances because teams would lose more money for participating?
Carparelli emphasized: "No."
"If a team opted out of the bowl season this year, it was definitely for reasons other than financial ones," he said.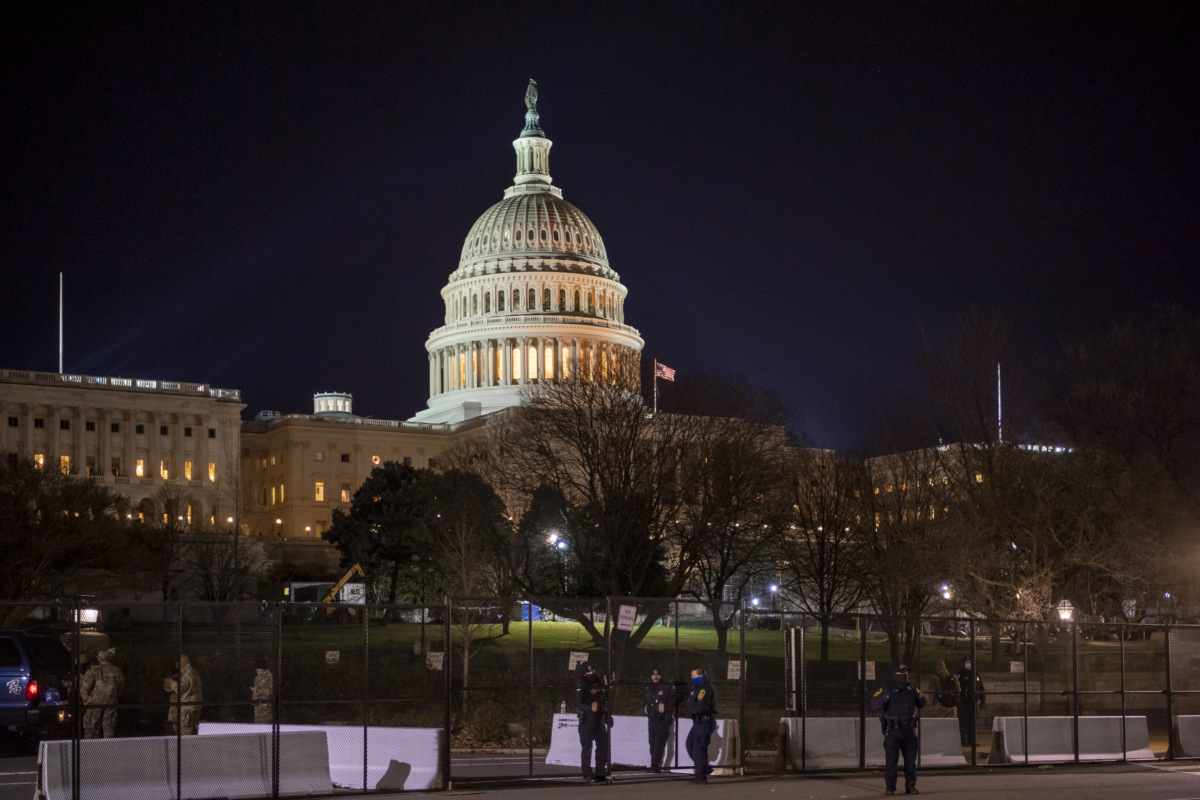 In a last-minute decision, the NCAA postponed its vote regarding athletes' ability to profit off of their name, image, and likeness.
The governing body remains in a race to approve nationwide rules before a Florida NIL law takes effect in July. If the NCAA can't hit that deadline, it faces a massive recruiting imbalance where athletes could flock to Florida schools.
Why the Postponement?
The NCAA asked Congress for an antitrust exemption to enact consistent nationwide NIL regulations — and permanently classify athletes as amateurs.
The Justice Department had raised concerns about the legality of the proposal, the NCAA confirmed in a statement. It warned that certain pending regulations could violate antitrust law, USA Today reported.
"Once we receive clarification on whether the law stands," the NCAA will take a vote, President Mark Emmert said during his annual "State of College Sports" speech.
Sports law experts suspect that the governing body could be waiting for the pending Supreme Court case NCAA v. Alston, as the decision could clarify whether and how the NCAA is subject to federal antitrust law.
The Effects
Third-party NIL companies await word from the NCAA. But without an antitrust exemption, the NCAA's own regulations could still be overruled by state or federal laws, so there is possible confusion regardless.
"Were definitely more concerned," Jason Bergman, CEO of NIL platform MarketPryce, told FOS. "The sooner this legislation is passed, the sooner we can start generating revenue."
"It just adds complexity not having a uniform national oversight on this," Luis Pardillo, the CEO of another NIL marketplace platform called Dreamfield, told FOS. 
Bergman and Pardillo both said college athletes could suffer the most from the postponement.
Bergman worries that current college athletes might lose the chance to make money if the NCAA doesn't act quickly enough. "Right now, they're relevant," Bergman said. "That's the time for you to do deals."
Pardillo suggested that the NCAA might be holding up NIL votes for its own gain. "It really appears like the NCAA is using student-athletes as political pawns for antitrust protection. It's not right."
SPONSORED
Prepare Your Department For What's Ahead

As a college football season unlike any other comes to a close, it's time to take a look at the tools your organization needs to move forward.
Founded in 2010, Minneapolis-based Sportsdigita has revolutionized the ways teams pitch to prospects with its cloud-based presentation platform, Digideck.
Named to the Inc. 5000 list of Fastest Growing U.S. Companies for two consecutive years, Sportsdigita combines a deep understanding of sports sponsorship, ticketing, and premium experiences with best-in-class software technologies to solve business problems. Sportsdigita's roster of over 400 professional and collegiate teams includes the biggest brands in sports worldwide.
For more information, visit www.sportsdigita.com and www.thedigideck.com.
NCAA's State of the Union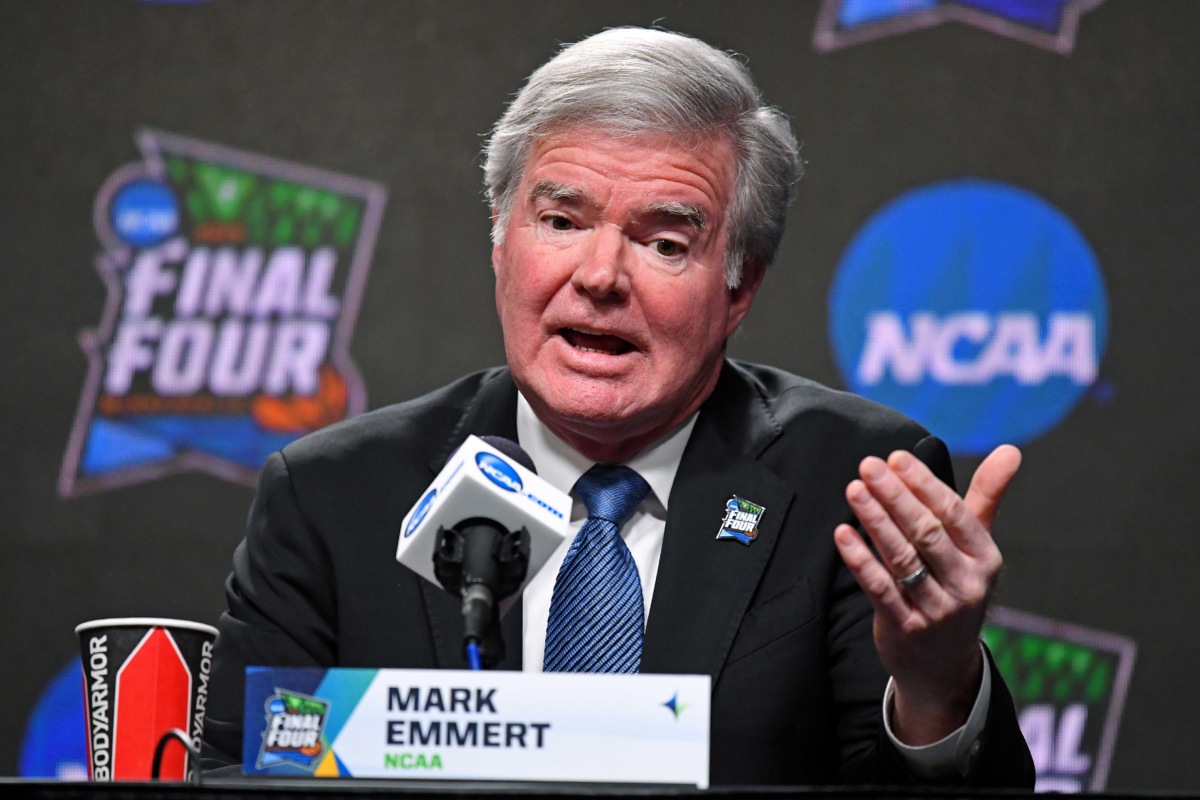 Mark Emmert doesn't say much publicly these days.
He's kept relatively quiet during the pandemic compared with conference commissioners and athletic directors who speak almost weekly.
But this week, Emmert delivered his annual "State of College Sports" speech virtually.
He reiterated his commitment to passing NIL rules for the benefit of athletes, and amending transfer rules, then addressed a range of other heavily criticized issues.
Athletic Department Diversity
"We have got to continue to make better progress with coaching and administrative ranks that better reflect our society and our athletes," Emmert said. "We know full well that the numbers are not good today."
A recent report on diversity among FBS leadership, written by the University of Central Florida's Center for Diversity and Ethics in Sport, awarded the FBS a D+ grade regarding its combined racial and gender diversity. 
NCAA Infraction Reform
The NCAA wants to give "real consequences to those who violate our rules, but do it in a way that doesn't harm the innocent," Emmert said.
Many believe that an October 2020 UMass women's tennis infraction, for example, punished players disproportionately. The NCAA stripped the Minutewomen of wins from multiple seasons because two players unknowingly received less than $300 extra in scholarships to cover the price of a dorm room phone.
Athlete Health and Safety
Emmert wants to use "evidence-based" protocols moving forward for athlete safety concerns like COVID-19 and concussions.
Johns Hopkins Infectious Disease specialist Amesh Adalja told FOS that the NCAA's COVID-19 task force in which he participated "kind of disbanded" in the fall.
"We want to get back to college sports in full form," Emmert said, shortly before fading from the screen.
The NCAA

released

preliminary safety protocols

for men's March Madness, requiring that teams submit seven consecutive negative COVID-19 tests before traveling to Indianapolis.

The CFP National Championship drew fewer viewers than any previous game in the CFP or BCS era,

according to SportsMediaWatch.
The NCAA also released safety plans for all other winter championships.
How should we ultimately measure the success of the 2020 FBS football season? That it was played at all? That it cobbled together revenue for ailing athletic departments and media moguls, potentially to the detriment of health and safety?
Maybe it's a success simply because it reached a conclusion to crown Alabama champion. Or maybe it's a failure because it happened at all.
As the confetti fell, did you feel like the season was worth it?
Tips? Feedback? Reach out to me at amanda@frontofficesports.com or on Twitter.