Jim Harbaugh's new deal with Michigan runs through 2026, with a base salary of $7.05 million this fall and up to $7.6 million in the final year. However, it's buyout-friendly: a $3 million fee in the first year before dropping to $2.25 million in the second, $1.5 million in the third, $750,000 in the fourth, and nothing in the final year.
Washington Commanders Step Closer To Virginia Stadium Complex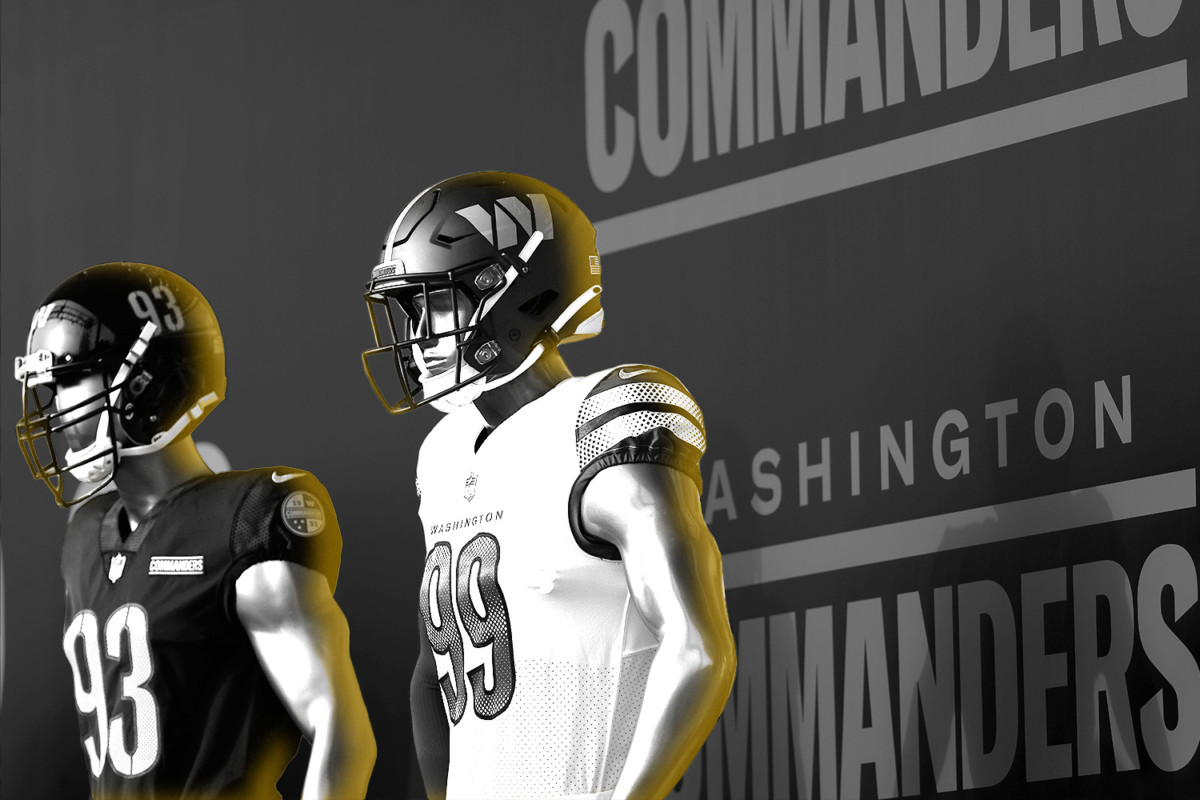 Both houses of the Virginia General Assembly have cleared the path for the Washington Commanders to continue with their plans to build a $3 billion domed stadium complex in Northern Virginia.
The House of Delegates passed a bill on Monday that would create a football stadium authority overseeing the financing and construction of the venue and massive retail and entertainment complex in the area.
On Tuesday, the Senate passed a separate but similar bill, calling it a "huge economic development project." It says it wouldn't require any financial assistance from the state of Virginia.
If both bills are passed by the opposite chambers, the General Assembly would create a conference committee to negotiate.
If it becomes law, the authority would be authorized to sell bonds for a stadium around $1 billion. The team would need to pay an additional $2 billion to complete a bigger project.
The Senate proposed the bonds to be paid over 30 years, with the House's proposal recommending 20.
The team's contract at FedEx Field ends in 2027.
Investigation Implications
The move to Virginia has received some criticism after an investigation into the team's owner, Dan Snyder, over allegations of inappropriate behavior. Following a 10-month workplace misconduct investigation, the team was fined $10 million.
Mike Florio of Pro Football Talk recently reported that "there is a sense among ownership that the time has come for Dan Snyder to move on."
Formula 1 Reports Cumulative Total of 1.5B Viewers in 2021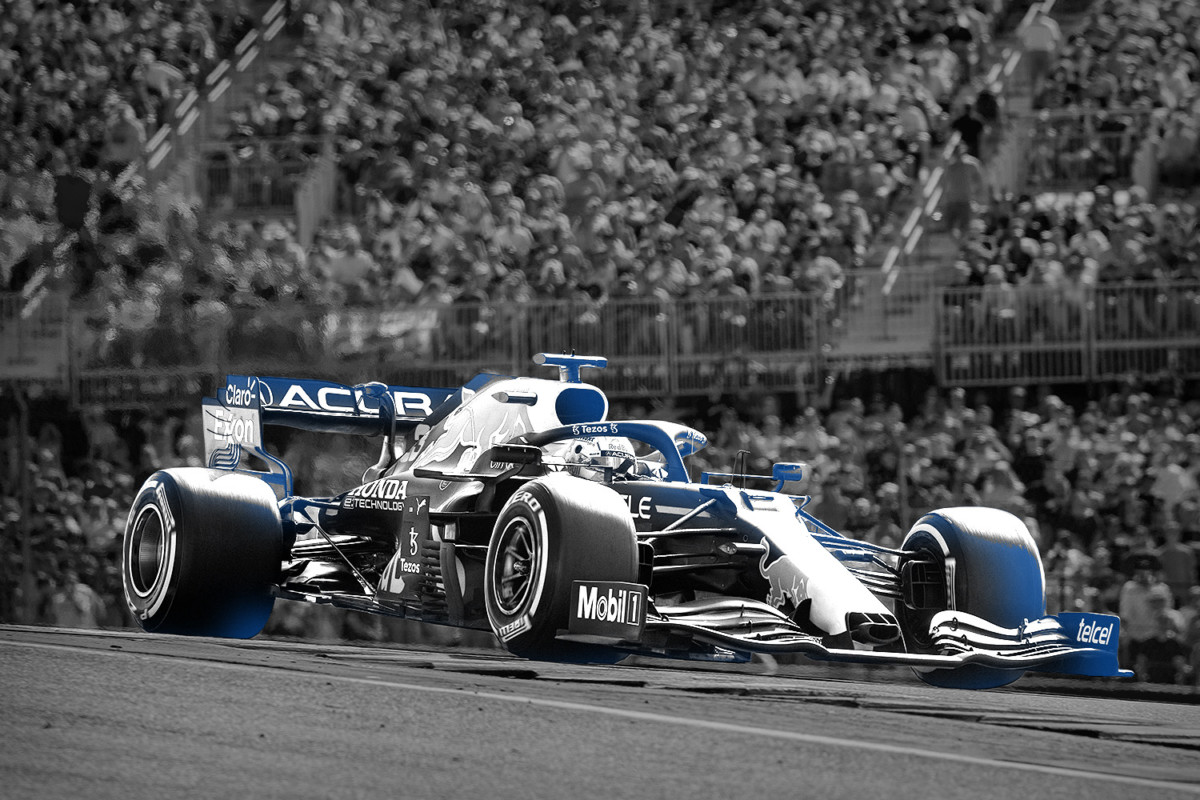 Formula 1 raced to a strong finish in 2021, gaining the attention of a cumulative TV audience of 1.5 billion, a 4% increase compared to the 2020 World Championship season.
Globally, F1's average total audience per race in 2021 reached 70.3 million viewers, and the motorsport championship reported growth in several key markets across the globe.
The Netherlands saw viewership increase 81% year-over-year.
There was a 58% uptick in U.S. viewership compared to the 2020 season.
France reported a 48% increase year-over-year in viewership.
Italy saw a 40% increase in year-over-year viewership.
F1's season finale in Abu Dhabi drew an audience of 108.7 million viewers, a 28% uptick compared to 2020's race, marking the most-watched race of the 2021 season, as 24-year-old Max Verstappen claimed his first world championship in a win over Lewis Hamilton.
Looking Ahead
Last October, F1 saw its drivers compete in the U.S. Grand Prix in Austin, Texas, ending a two-year absence for the motorsport championship in North America.
The sold-out race at Circuit of Americas track recorded a 42% increase in viewership over the same race two years before and had nearly 400,000 fans in attendance.
Viewership in North America is projected to continue growing, as the U.S. will get another coveted F1 race when the Miami Grand Prix begins in May — part of a 10-year contract.
SPONSORED BY GRIN
Teaming Up on Influencer Marketing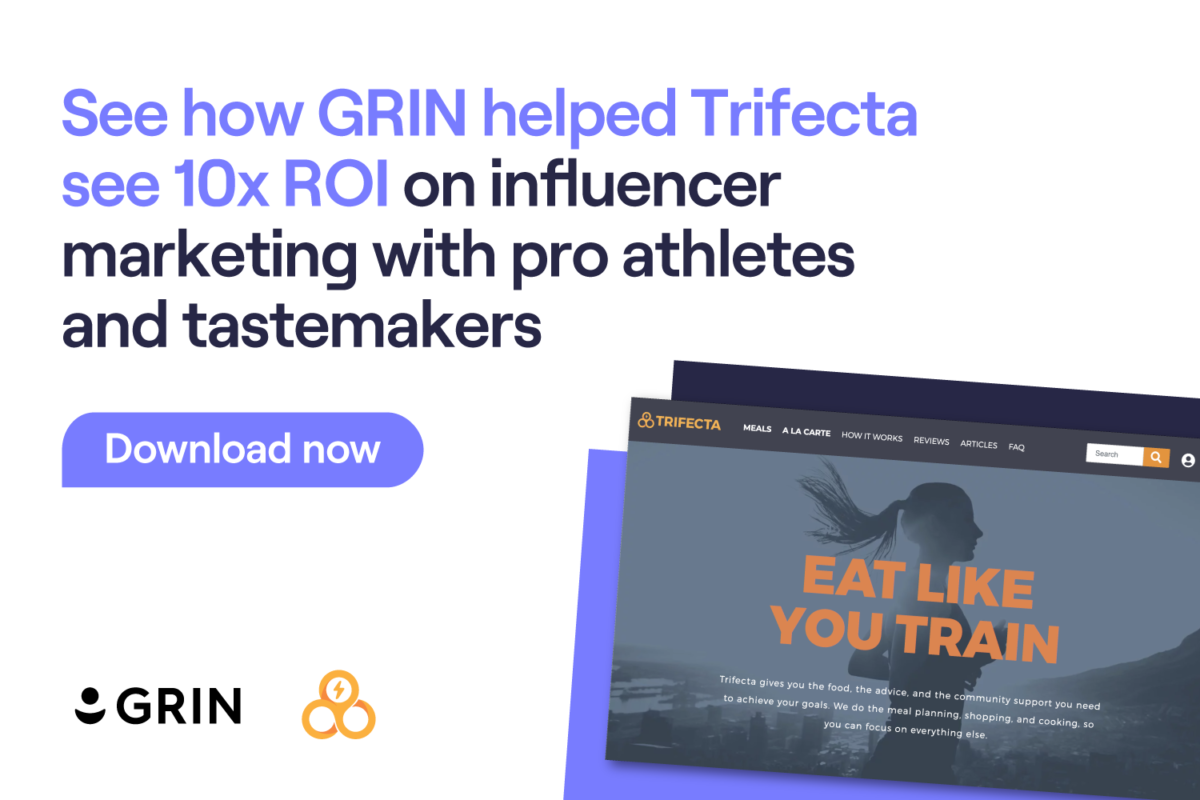 Trifecta's goal in working with GRIN was to eliminate the need for dedicated bandwidth to manage their influencer programs. In addition, the company wanted to harness the power of its marketing relationships, easily curate user-generated content, and scale their influencer marketing program.
GRIN generated the reports and workflow that allowed Trifecta's leadership to take a birds-eye-view of the influencer marketing program's performance.
Trifecta was able to engage in more direct social media interaction because of the employee time saved by GRIN. The company's full-time Instagram manager is now free to nurture relationships on the platform, giving a human voice to the brand with engagement.
See how GRIN's software gave the Trifecta team the ability to manage authentic relationships at scale and track the detailed metrics they needed.
Monster and Corona Parent Near $85B Merger
Energy drink maker Monster Beverage is close to a merger with Constellation Brands that would create a company worth roughly $85 billion.
Monster, which has long allied itself with extreme sports and gaming communities, owns a suite of brands including Nos and the athlete-focused Reign.
Constellation produces beer brands Corona and Modelo, which both have sponsorships in college sports. Constellation also has partnerships with the New York Giants, Jets, and Buffalo Bills. Modelo signed a deal with UFC in September for three years in the "low-eight figures."
Monster sponsors NFL star Rob Gronkowski, Mercedes' Formula 1 duo Lewis Hamilton and Valtteri Bottas, and athletes in UFC, bull riding, surfing, skateboarding, and other racing and watersports.
Reign's athlete ambassadors include the New England Patriots' Ronnie Perkins, as well as athletes in fitness and fighting sports.
The companies are of approximately equal size, with Monster holding a market capitalization of $43.7 billion and Constellation $41 billion, as of Thursday.
Coca-Cola is a major investor in Monster, holding a nearly 20% stake.
Unique Mixture
While a combined company might have limited potential for new efficiencies — given that Monster and Constellation operate mostly in separate spaces — it would establish a conglomerate without an obvious comparison in the American market.
In January, Monster bought Canarchy Craft Brewery for $330 million. Constellation has a 40% stake in Canadian cannabis company Canopy Growth Corp., which sells THC-infused beverages.
Another Report Confirms Escalating Cost of Beijing Olympics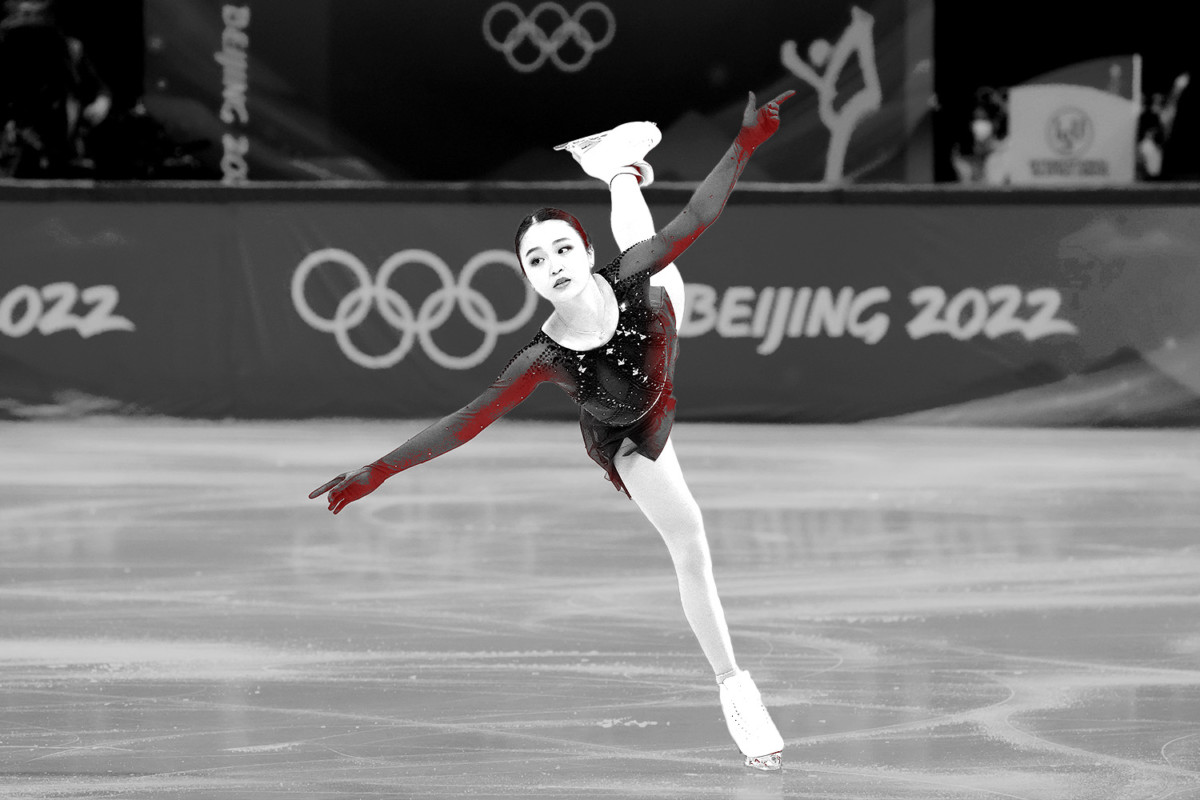 Yet another report estimating the true cost of the Beijing Winter Olympics has surfaced — this time from a Financial Times analysis that says the nation spent about $8.8 billion.
That's more than twice China's original projected number of about $3.9 billion.
Construction projects related to the Games, including venues and the Olympic Village, were originally planned to cost about $1.5 billion. China ended up spending twice that.
Transportation ended up costing about $4 billion, though the IOC claimed those costs weren't necessarily counted as specific Olympics projects, but rather as general infrastructure.
Additional costs included making artificial snow and preparing COVID-19 preventions.
The FT's number vastly differs from a Business Insider investigation, which estimated a whopping $38.5 billion.
Despite the disparities, one thing is clear: The true cost of the Beijing Winter Olympics far outpaced China's stated budget.
As for whether the gargantuan price tag was worth it? Ratings and social media discourse in China have been positive, Bloomberg reported. "The Chinese people as well as the government are reveling in their athletes and their achievements, as well as in the successful pandemic-era staging of the world's biggest athletic event."
Growing Pattern
For previous Winter Olympics dating back to at least 2006, spending has gone above the projected budget, per the FT.
Russia, for example, spent about $40 billion more than it planned to for the 2014 Games in Sochi. True costs also eclipsed budgets by the billions in Pyeongchang, Vancouver, and Turin.
SPONSORED BY LIVEU
Engaging the Fan Like Never Before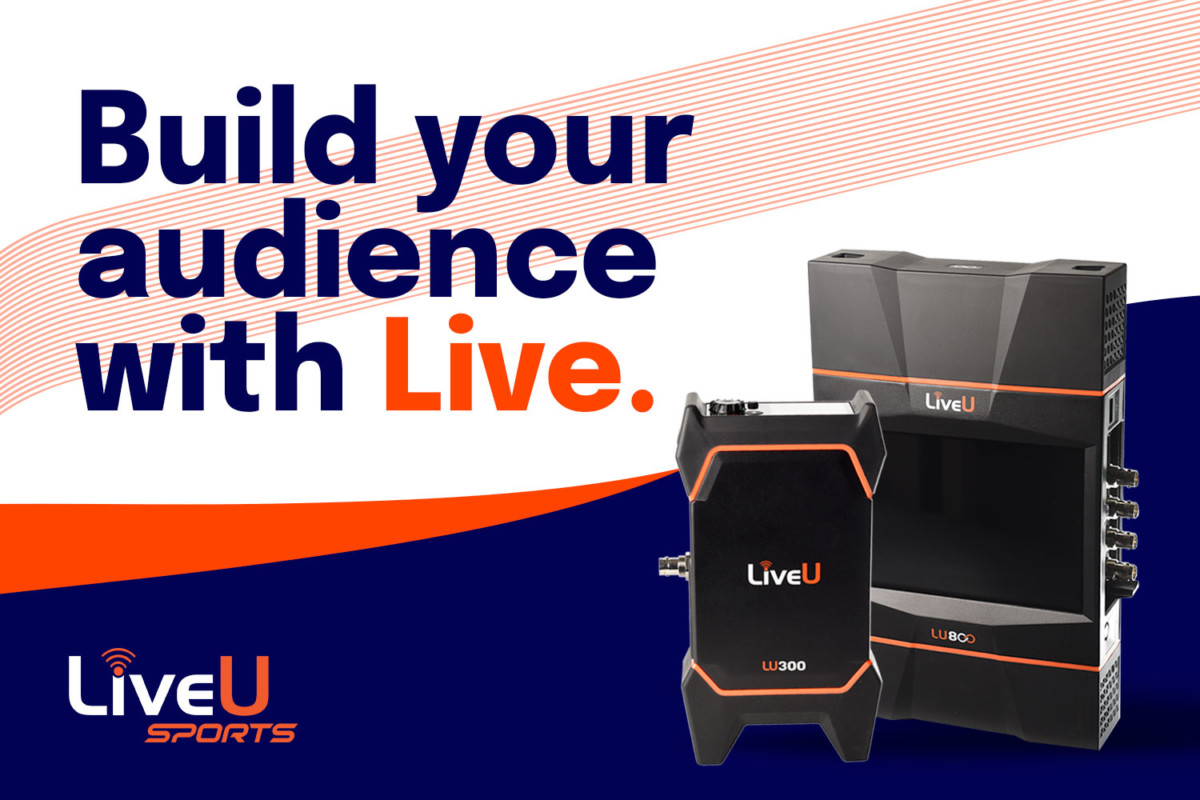 Acquiring real-time content from anywhere has never been more in-demand – especially engaging content that's additive to the broadcast of a live event. LiveU technology lets organizations bring fans closer to the team with easy-to-use, high-quality, reliable video encoding and transport.
Whether it's a livestream or seamless integration into an editing and publishing platform, LiveU solutions have enabled teams to truly exploit the access they have, building new digital revenue streams and assets.
With LiveU, content teams can follow players on the road, host interactive shows on social media, stream press conferences or player interviews, or just capture and publish a behind-the-scenes look at practices or special events throughout the year.
Bring your fans closer to the action with LiveU.
"Race,", a documentary on NASCAR driver Bubba Wallace, will

debut

on Netflix on Feb. 22.

Sports betting operator BetMGM

announced

a partnership with SportsGrid to integrate its content across SportsGrid's live programming.

Celebrating 30 years, the National Basketball Retired Players Association (NBRPA) tapped HEARTLENT Group to refresh the organization's visual identity and develop a new logo. In addition, the sports marketing collective developed a series of custom animations featuring

untold stories about basketball legends

like Charles Barkley, Alonzo Mourning, and Gary Payton.* 

Brands like Degree, Gopuff, Pepsi, Foot Locker, Nike, SoFi, and so many others are diving headfirst into the NIL market. Download our latest white paper to learn how your brand can leverage NIL in 2022.*
*Sponsored Content