A pregame shootaround shirt worn seven times by Kobe Bryant — including before his 81-point game against the Toronto Raptors in 2006 — sold for $277,200 at auction Sunday. Bryant's family has his uniform from that game, and his shoes were sent to the Basketball Hall of Fame.
Tottenham Reportedly Near $655M Stadium Rights Deal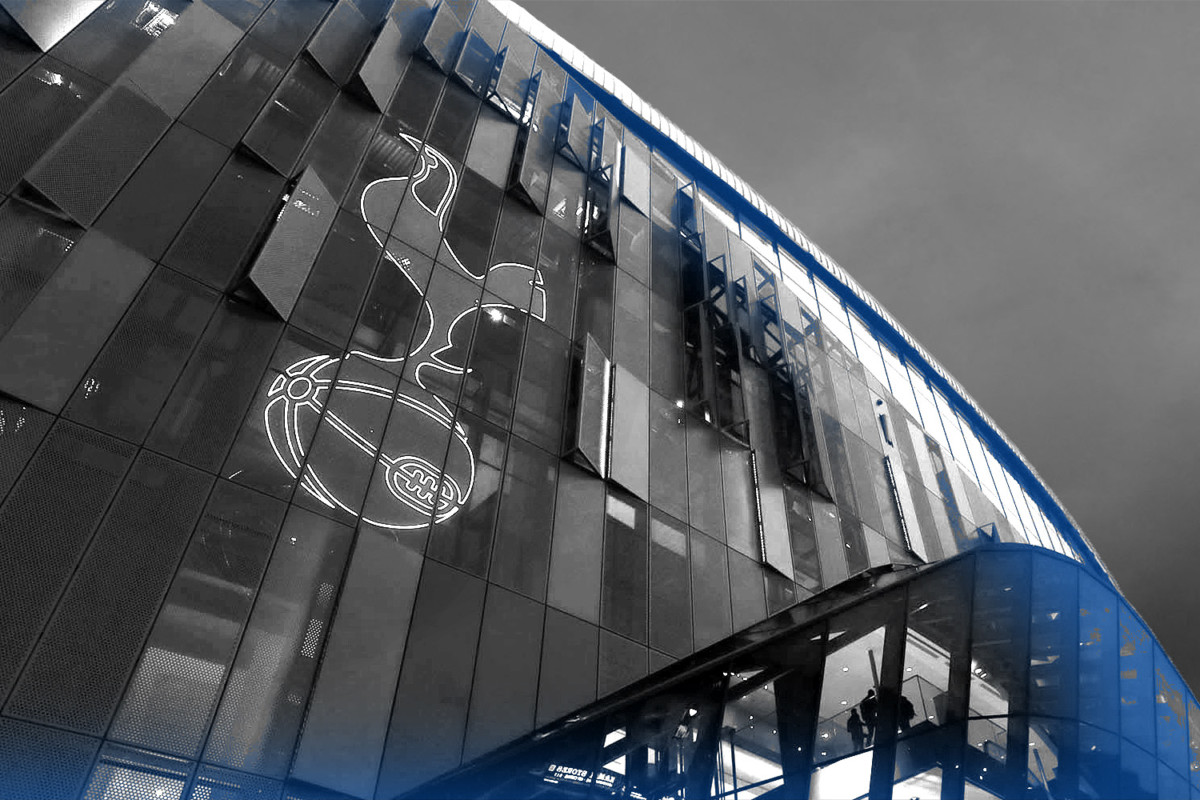 Tottenham Hotspur is reportedly advancing discussions for a roughly $655.8 million naming rights agreement for the $1.6 billion stadium it built in 2019.
According to Football Insider, the club is holding out for a deal worth $32.8 million per year for at least 10 years — a price that companies haven't been willing to pay to this point.
Now, an undisclosed company has reportedly negotiated for a 20-year deal for naming rights to the stadium, which has a capacity of 62,000. Nike and Amazon were reported as top contenders for a deal in 2020.
Alasdair Gold, Spurs correspondent for football.london, said it "doesn't appear if anything is close right now" but highlighted that the club has spoken to numerous interested parties. "If they could somehow get something tied up before the end of the summer it could be perfectly timed to boost their transfer funds."
Worth the Wait?
It's not clear how long the franchise would be able to hold out on securing a deal of that magnitude.
In November, Tottenham posted a $106.9 million loss for its fiscal 2021.
The club's debt increased to $943 million from $808.1 million after 2020.
Spurs' UEFA winnings for the 2020-21 season fell from $68.4 million the year prior to $31.5 million.
Despite the losses, the team was able to grow its TV and media revenues 93.4% to $246.3 million during the year.
Fitness Chain Virgin Active Expands Amid $118M Capital Raise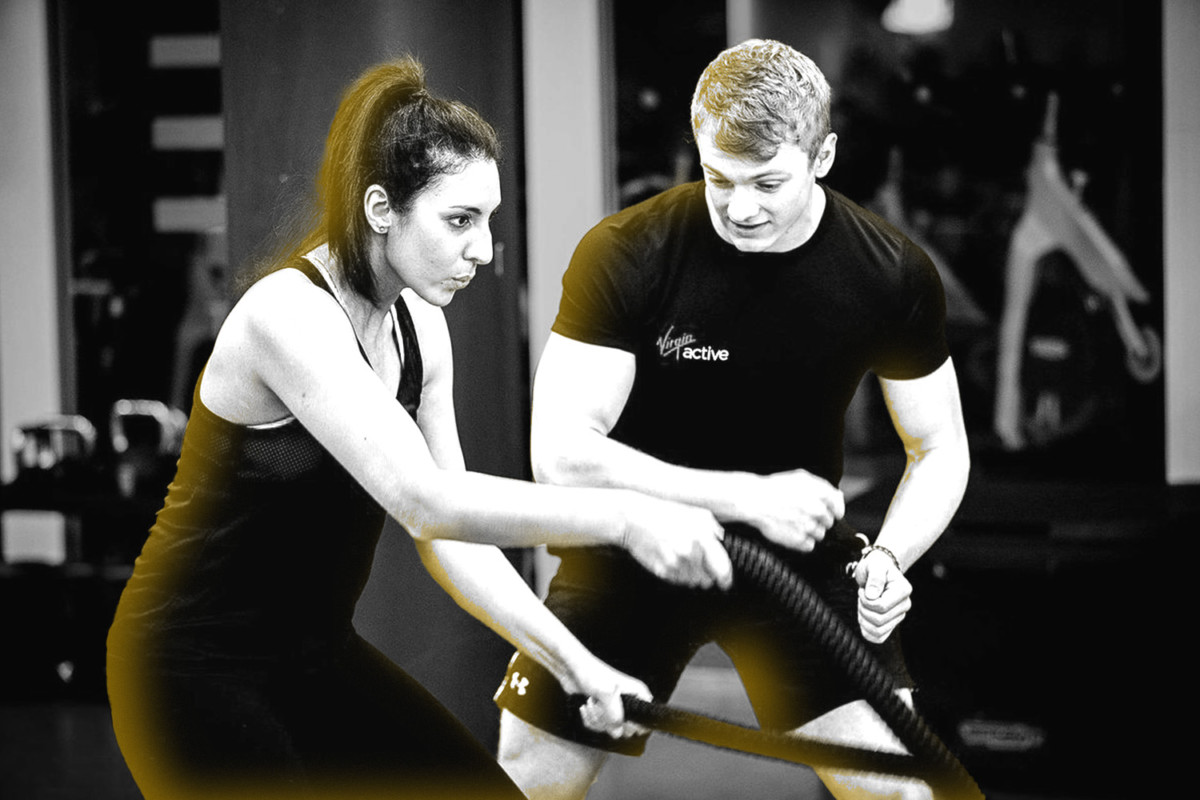 London-based fitness chain Virgin Active is expanding from a gym company to a wholesale "combined fitness and nutrition" operation. To do so, the company has made two major moves: a capital raise and an acquisition.
The capital raise totaling $118 million included retail billionaire Christo Wiese — who contributed $65.6 million to the effort — as well as the owners of Real Foods Group, who gave $23.8 million.
Virgin Active also acquired the "nutrition assets" of Real Foods for $35.1 million.
The brands acquired include Kauai and NU restaurants.
Real Foods Group CEO, Dean Kowarski will also assume the role as Virgin Active's CEO.
The acquisition isn't final, however, and still has to meet regulators' approval.
Post-Pandemic Rebound
Virgin Active, which is owned by Virgin Group Ltd and the private equity firm Brait SE, is bouncing back after major financial problems during the pandemic.
The company saw many gyms close in South Africa and the U.K., all while rent costs piled up. It went through a restructure in May 2021 following the losses.
Now, Virgin Active hopes to use pandemic-induced changes to consumer habits as a selling point. "The pandemic has accelerated people's appetite to lead a healthier lifestyle," the company said in a statement.
SPONSORED BY NIELSEN
Stay Ahead in the Sports Industry
Change is certainly nothing new, but its impact is seldom as sizable – or accelerated – as what the world has experienced over the past two years. For the sports industry, the return of fans at live events midway through 2021 was cheered by all, yet life has evolved too much for the sports industry to simply snap back to its pre-2020 self.
The world remains disrupted, and the scale of change has left its imprint on consumers for the long term. The persistence of the pandemic, combined with societal shifts in an increasingly digitized world, illuminate one constant that the sports industry needs to remain focused on: the consumer.
Nielsen's latest report examines the global consumer shifts over the last two years and their impact on sports sponsorship models and content distribution.
Trial Over $320M Angel Stadium Development Plan Underway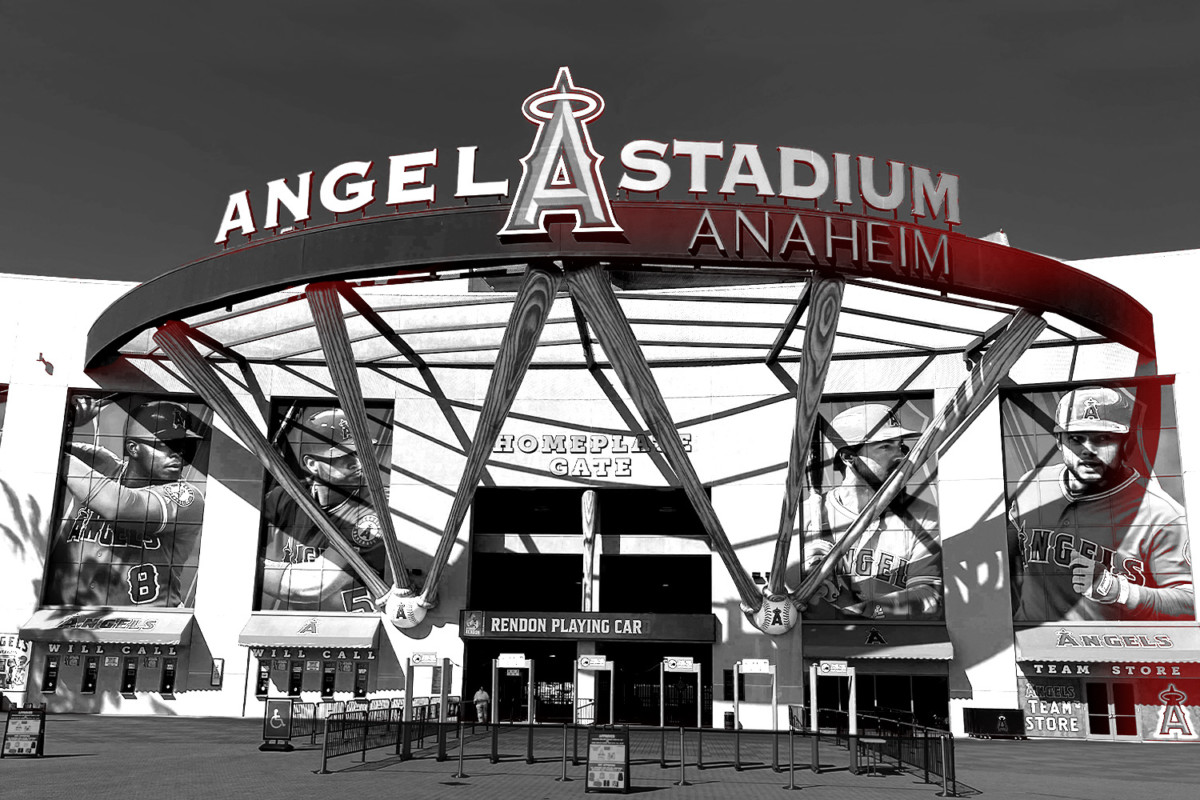 A civil trial regarding whether the City of Anaheim violated state laws over the $320 million sale of Angel Stadium and the surrounding 150 acres is underway in an Orange County Superior Court.
Filed by the People's Homeless Task Force, the lawsuit alleges that Anaheim violated the state's open meeting laws during the sale and asks that a deal be redone with proper public notice.
The Anaheim City Council sold the stadium — home of the Los Angeles Angels — to SRB Management, a new company started by team owner Arte Moreno, who reportedly agreed to keep the team in Anaheim until 2050 as part of the deal.
Costs included $150 million to the city and $170 million for affordable housing and a park.
There are plans to develop a mini-city on the site that includes hotels, shops, and restaurants.
Superior Court Judge David Hoffer said he expects to issue a decision in about 30 days but anticipates an appeal, however he rules.
Uphill Battle
In December 2021, California's state housing agency declared the sale illegal for not following the Surplus Land Act, which requires public land to first be offered to affordable housing developers.
The deal was spoken about publicly in only two meetings before being approved.
Report: Nefarious Gambling Activity Totaled $180M in 2021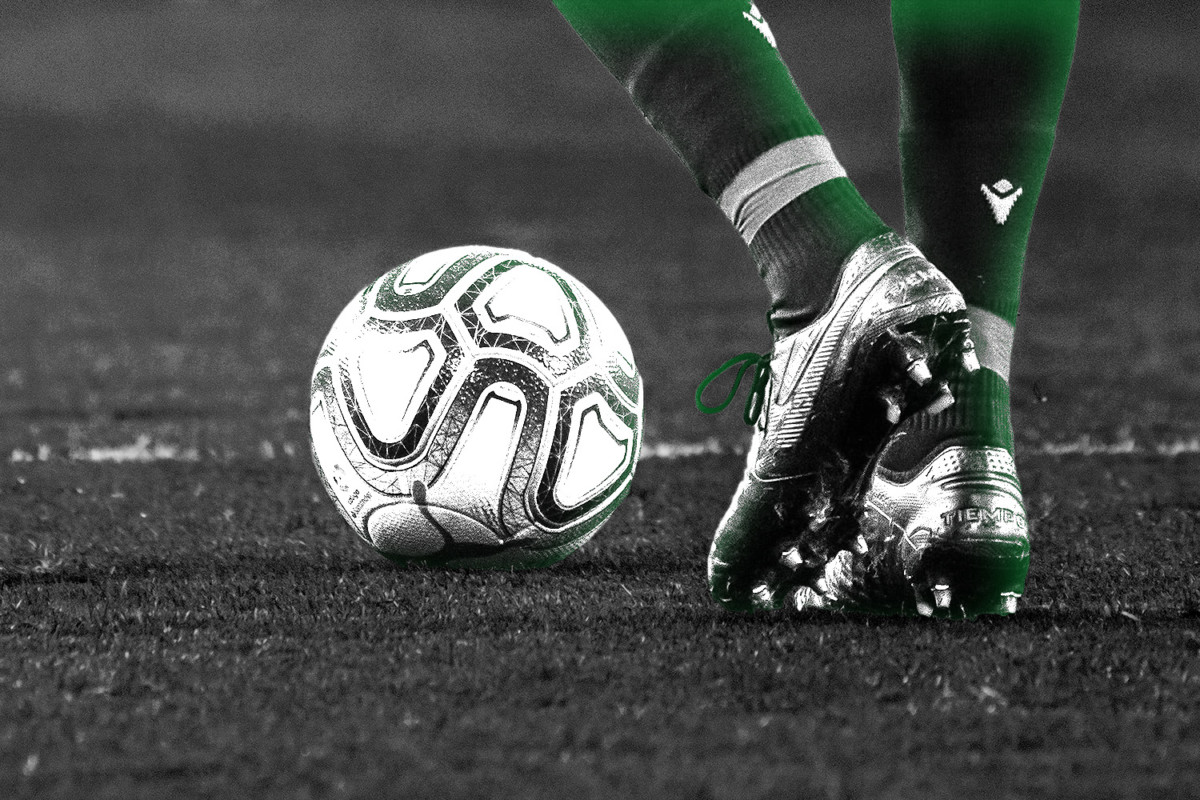 As sports betting activity reached record heights in 2021, so too did "suspicious matches," a recent study found.
The report, conducted by Sportradar, found 903 matches with "suspicious activity" last year. The study traversed 76 nations and 10 sports.
The report found a 2.4% increase from the previously recorded high in 2019 over the 17 years Sportradar has commissioned a report.
The report estimated that almost $180 million came from "match-fixing betting profit."
Since the number doesn't include other betting-related crimes like money laundering, it could be higher.
Soccer had the most suspicious activity, with one out of every 201 matches logging potentially nefarious behavior. Esports and basketball followed.
The report predicts that illicit betting activity will only grow in 2022. Sportradar is currently lobbying for 65 different sanctions in order to keep betting activity in check.
Sports Betting on the Rise
In 2021, the entire sports betting industry saw about $1.6 trillion in turnover — a record, according to Sportradar.
New York, which only legalized sports betting in February, has seen record numbers — including $2.4 billion in wagers over a five-week period — compared with other U.S. states.
SPONSORED BY BABBEL
Close Through Sports. Closer Through Language.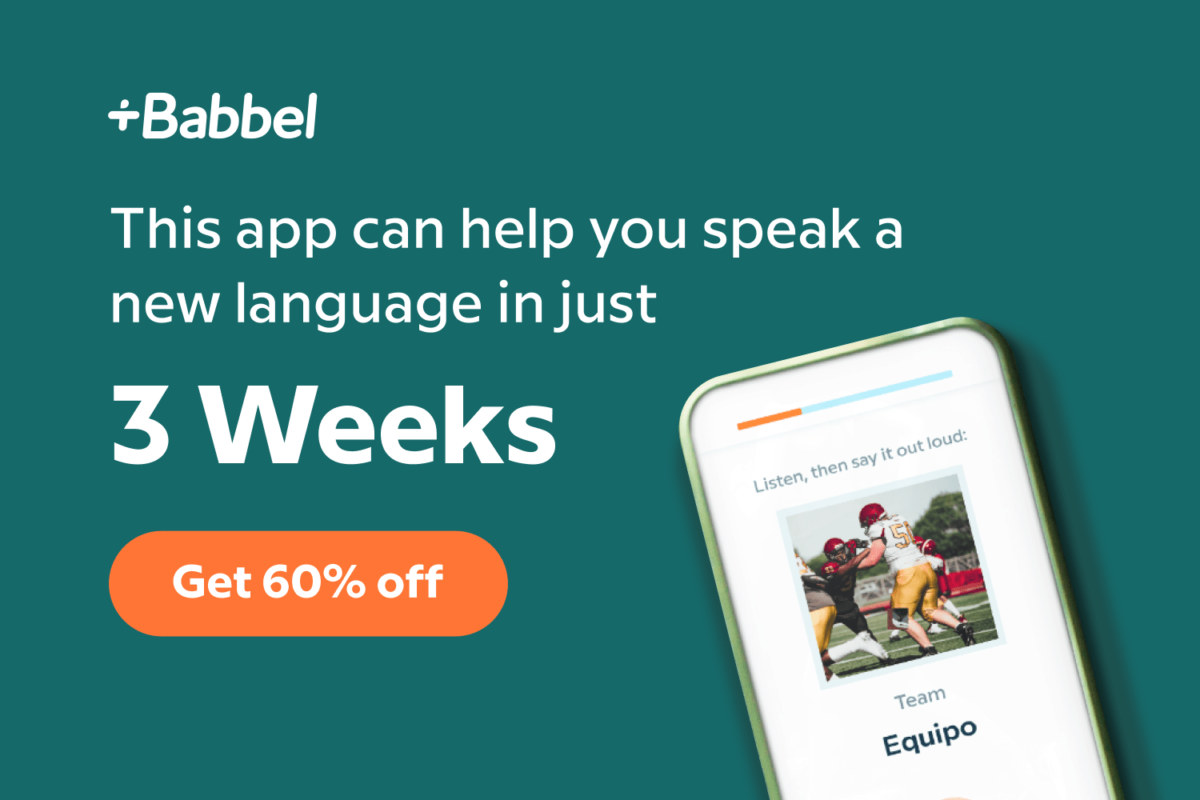 Sports bring people together – and Babbel helps bring you even closer.
Babbel – the platform that gets you speaking a new language in 3 weeks, with just 10 minutes a day. Available in 14 languages and developed by over 150 linguists, Babbel is helping millions of people speak and understand a new language quickly, and with confidence.
There are a variety of ways to learn with Babbel, including lessons, podcasts, games, videos, content articles, and even live online classes with some of the best teachers in the industry when using Babbel Live.
For a limited time, get up to 60% off your subscription. Start learning a new language today!