NBA Top Shot's market graph is becoming a vertical line.
The Incredible Rise of NFTs and NBA Top Shot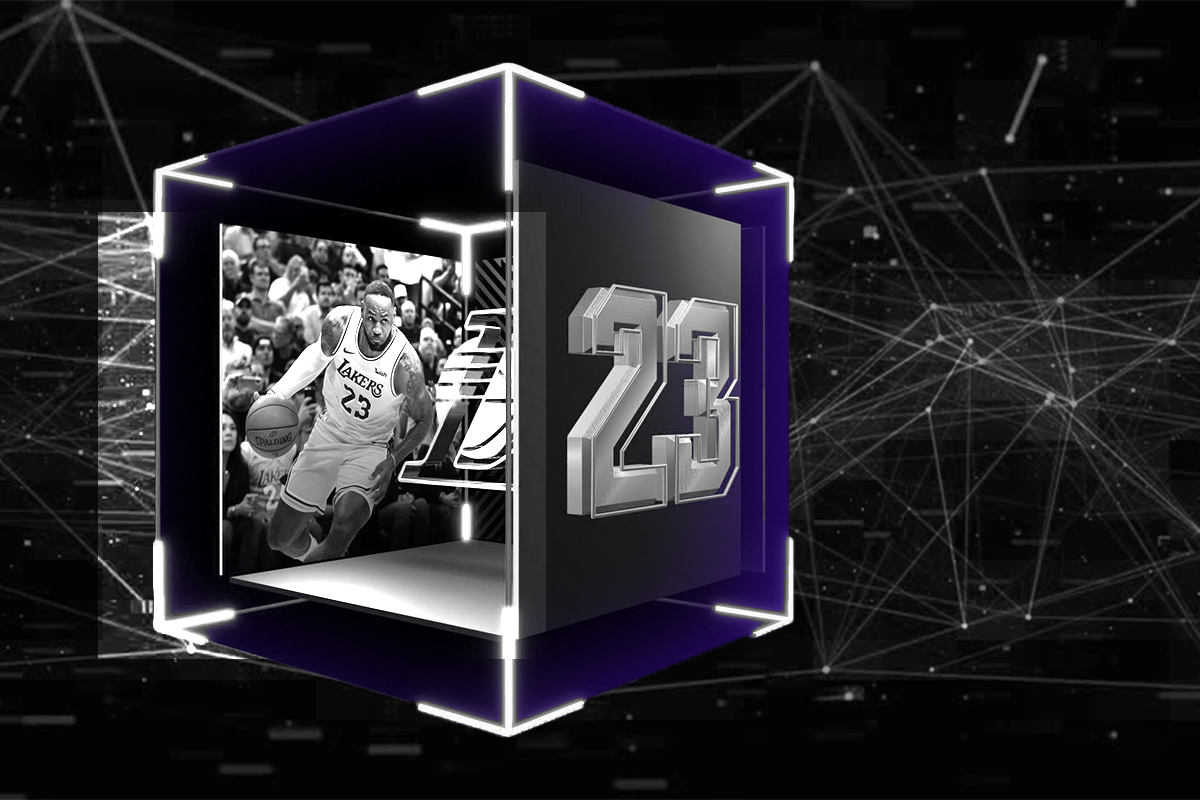 Want to watch a rocket take off in real-time? Look no further than NBA Top Shot.
Last week, Front Office Sports explored the meteoric rise of collectible highlights and non-fungible tokens, or NFTs. Turns out, NFTs were just getting started.
In the last seven days, NBA Top Shot has grown its user base by around 50%, bringing in 33,000 new users and completing nearly half a million transactions. On Monday, its 24-hour sales volume topped $45 million, equal to roughly half the platform's total sales just a week ago.
The market for NBA-licensed video highlights brings together the surging trends of sports collectibles and crypto-backed assets.
A LeBron James dunk more than doubled the platform's previous single-sale record on Monday when it sold for $208,000.
Sports memorabilia auction house Goldin Auctions raised $40 million from investors last week.
YouTuber Logan Paul got in on the action, launching his own NFT set on Friday, which grossed over $5 million.
Sorare, a fantasy soccer crypto asset company, saw its daily sales volume double to over $460,000 on Monday. It raised $4 million in a seed round last summer. 
CryptoPunks, a blockchain-based market for pixelated cartoon headshots, had over $15 million in 24-hour sales on Monday.
NFTs have sparked a gold rush among collectors and speculators that shows no signs of slowing down.
Earlier this month, Dapper Labs — the company behind Top Shot — announced plans for a $250 million fundraise at a $2 billion valuation.
Ex-Mariners CEO Admits to Exploiting Labor Loophole
The first rule of manipulating player service time is don't talk about manipulating player service time.
In a video he wasn't expecting to make the rounds on social media, Seattle Mariners President and CEO Kevin Mather spoke too candidly about the common MLB practice of delaying prospects' Major League start dates.
The ensuing controversy, compounded by backlash to racist remarks about his own team's foreign-born players in the same video, led to Mather's resignation on Monday.
"There was no chance you were going to see these young players at T-Mobile Park [in 2020]…We weren't going to start the service time clock," Mather said at a Bellevue Rotary Club meeting. He joked that if the team had a COVID outbreak or rash of injuries, "you might've seen my big tummy out there in left field."
Teams are entitled to six years of control over player contracts once they are on the Major League roster. But there is an easy, oft-criticized workaround to add a seventh year, often for the roster's most crucial young stars.
By keeping rookies in the minor leagues for the season's first two to three weeks, teams prevent them from completing their first "season."
The most notable example was the 2015 Cubs, who were still a year from ending their World Series drought but didn't start 2016 MVP Kris Bryant on Opening Day.
Bryant filed a grievance which wasn't settled until Jan. 2020.
Mather's comments are likely to inflame an already-live debate over service time when MLB and its players' association negotiate a new collective bargaining agreement before the 2022 season.
Many analysts predict there will be a lockout due to intractable differences between the two sides.
SPONSORED
Virtual Fan Tech Creates New Revenue Streams

This award-winning technology has delivered over 200,000 fans to major broadcast events like WWE, the NFL, US Open and more. Thanks to Virtual Seat, teams and leagues can give their fans those opportunities.
With Virtual Seat, your organization can create new revenue streams and monetize your passionate global audience through:
Ticket Revenue
Sponsorship Opportunities
Merchandise Sales
VIP Experiences
Teams like the Golden State Warriors are already realizing the value that this technology can bring. Virtual Seat is specifically built for live events, and proven on the world's biggest stages.
Peloton's Growing Apparel Business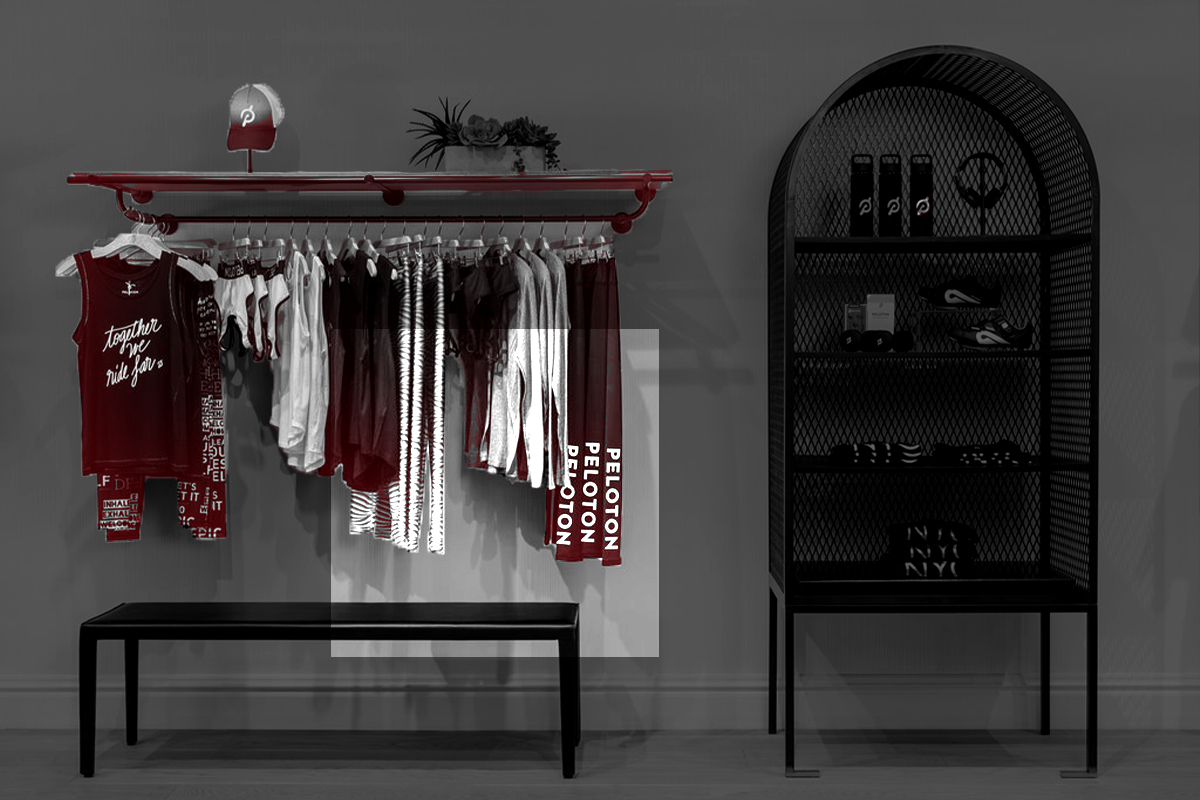 The fitness company known for its stationary bikes and workout classes is pushing its way to the front of the apparel industry.
Last quarter, Peloton sold 600,000 units of branded apparel.
"I think we're going to surprise people in apparel…we're building the best quality apparel in the world," CEO John Foley said.
Vice president Jill Foley leads a 24-person team overseeing the apparel business. "Just this year I hired eight more people because of our growth and I think the greater Peloton brand realized, 'Oh, geez, we need to invest more in this apparel," she said in late 2020. "They're selling like hot cakes."
Peloton recently launched a clothing line in collaboration with four Black artists in honor of Black History Month. It collaborated with lifestyle brand Fila on a limited edition collection in 2018, and has partnered with other brands including Nike and Lululemon.
Demand for Peloton equipment is so great that it has constrained the company's supply chain. Despite delivery delays, Peloton reported its first $1 billion quarter earlier this month.
The connected fitness giant saw revenue of $1.06 billion in its second fiscal quarter, 128% growth from the $466.3 million it hit a year ago. Earnings grew to $63.6 million from a loss of $55.4 million a year ago. 
Peloton doesn't disclose exactly how much of that revenue comes from apparel, but has operated its e-commerce site since 2015. Beyond apparel, the company is looking to expand into original non-class content, according to a job description posted four days ago.
The Threat of Sports Betting Fraud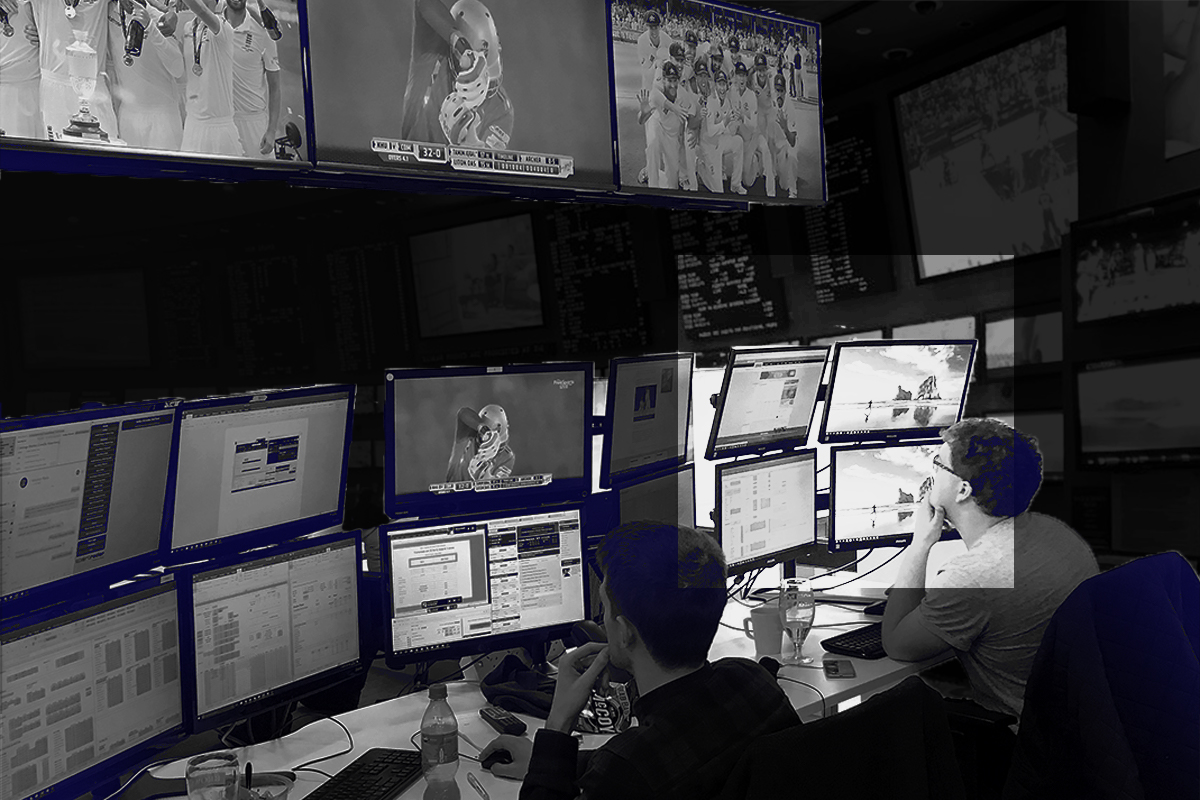 With sports betting ballooning in the U.S., the stakes are being raised on an ever-present issue: fraud.
Sportradar, a data provider to MLB, NBA, NFL, NHL, and NASCAR, among others, is set to launch its retooled bet monitoring system this October. Last week, the company said it will offer free-of-charge match-fixing detection to any sports league.
Sportradar has classified more than 5,300 matches as suspicious over the past 15 years.
It has been the source of more than 400 sporting disciplinary sanctions. 
Over 30 criminal convictions related to gambling fraud have drawn on Sportradar's data.
Esports, one of the fastest-growing areas in online betting, faces ongoing challenges in detecting and rooting out fraud.
"It won't be possible to fully eliminate illegal betting and match-fixing," said Stephen Hanna, a director at the Esports Integrity Commission. "It's about limiting its position in the market to the greatest extent possible."
Playtech, the world's largest online gaming software supplier, partnered with TransUnion-owned fraud detection company Iovation. Since November 2019, the U.K. Betting and Gaming Council has used artificial intelligence to spot and lock out scammers.
Earlier this month, JPMorgan released a 33-page report estimating that sports betting revenue will grow to $9.2 billion by 2025 — a sixfold increase from 2020's $1.5 billion haul.
WEBINAR
Transforming Fan Engagement

The PGA TOUR has always been at the forefront of digital engagement and innovation. In collaboration with its longtime partner, iX.co, the TOUR continues to create news ways to engage with its global fan base.
Join the conversation on February 24th at 1 PM ET as Scott Gutterman, Senior Vice President Digital Operations of the PGA TOUR and Phil Sharpe of iX.co join Adam White of Front Office Sports to discuss the changing media habits of fans, the TOUR's broader digital strategy, and new fan engagement innovations to look out for in 2021 and beyond.
Jeff Bezos has been interested in NFL team ownership for some time — and the Washington Football team could be on his private wish list. Bezos' attorney spoke with the Baltimore-based sports investment banking firm which led the effort to sell a chunk of the team, according to court documents obtained by Front Office Sports.

Read the full exclusive story here.

The University of Notre Dame said that it will not provide EA Sports with names, logos, and other branding property for its college football video game until policies are in place regarding student-athletes receiving compensation.

New Jersey will allow fans at sporting events beginning March 1. Gov. Phil Murphy announced that venues with a capacity of over 5,000 can allow a small percentage of fans. Indoor facilities are allowed 10% capacity while outdoor facilities can have 15%.

James Harden is suddenly the most selfless player in the NBA. The Brooklyn Nets guard is attempting the fewest shots per game of his 10 seasons since 2011-12, but he leads the league in assists with 11.1 per game and 289 total. Get more stories like this in The Association — a free, daily NBA newsletter. Click here to subscribe.